Real Weddings
|
December 23, 2015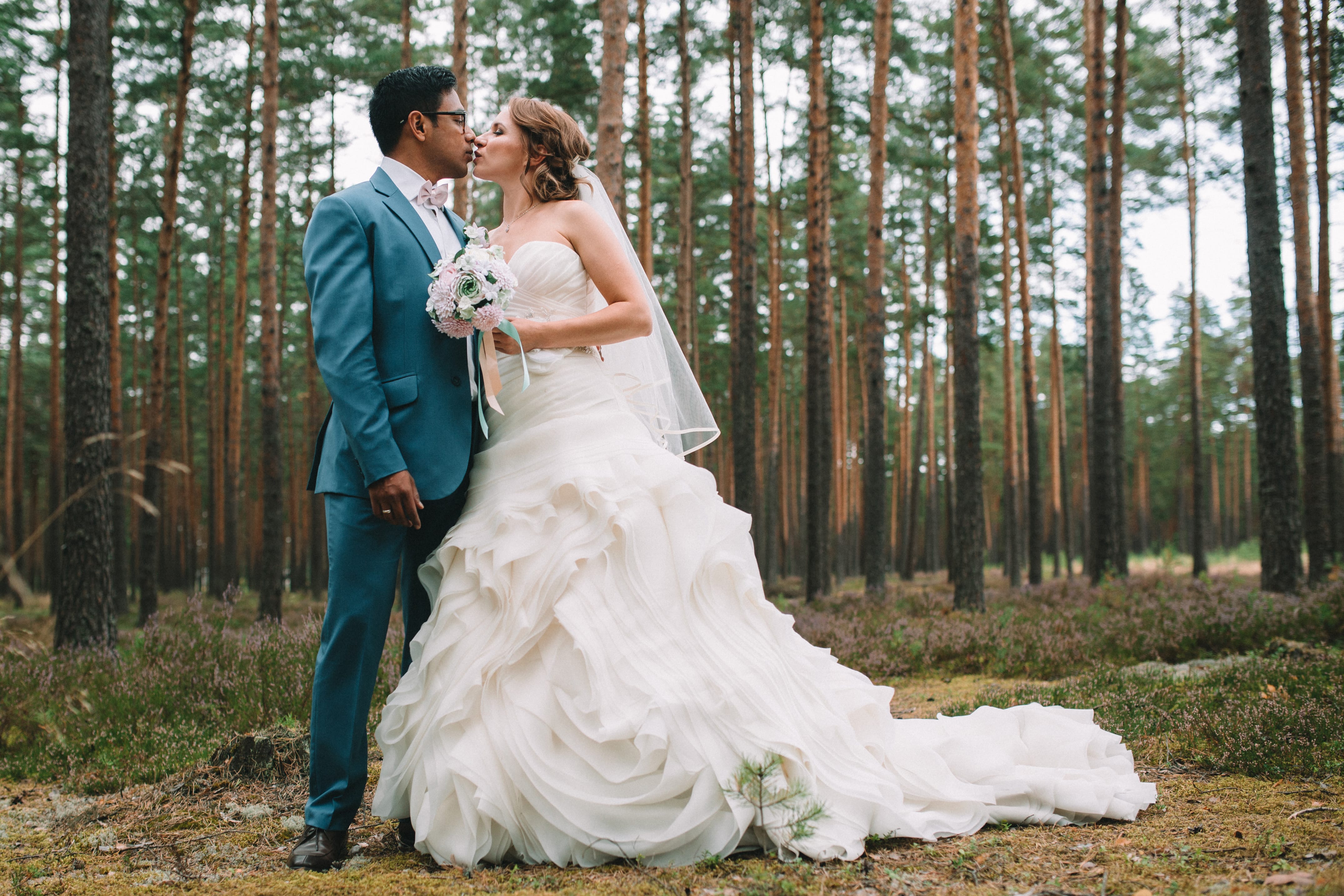 Maggie Bride, Lana, chose our tiered ivory wedding dress, Dynasty, for her beautiful wedding in Latvia. Lana and her now-husband, Nishant, were blessed in a Russian Orthodox Church followed by a wedding reception at a castle! Lana invited traditional Latvian dancers to perform at the couples' reception as a 'Thank You' to guests who traveled from all over the world.  Everything about this wedding day is gorgeous and we're so happy to share with you. Congratulations Lana and Nishant! Read more about their love story below!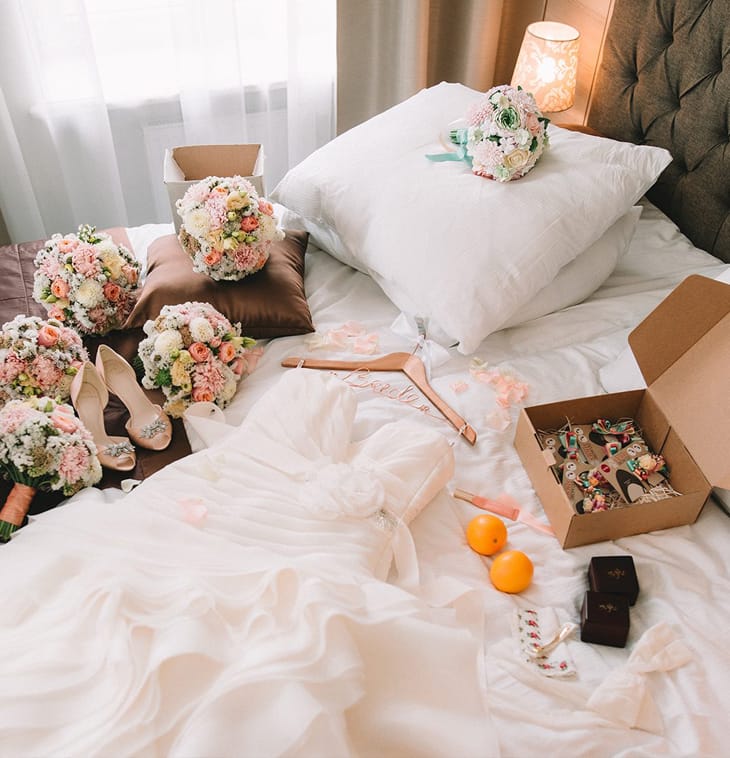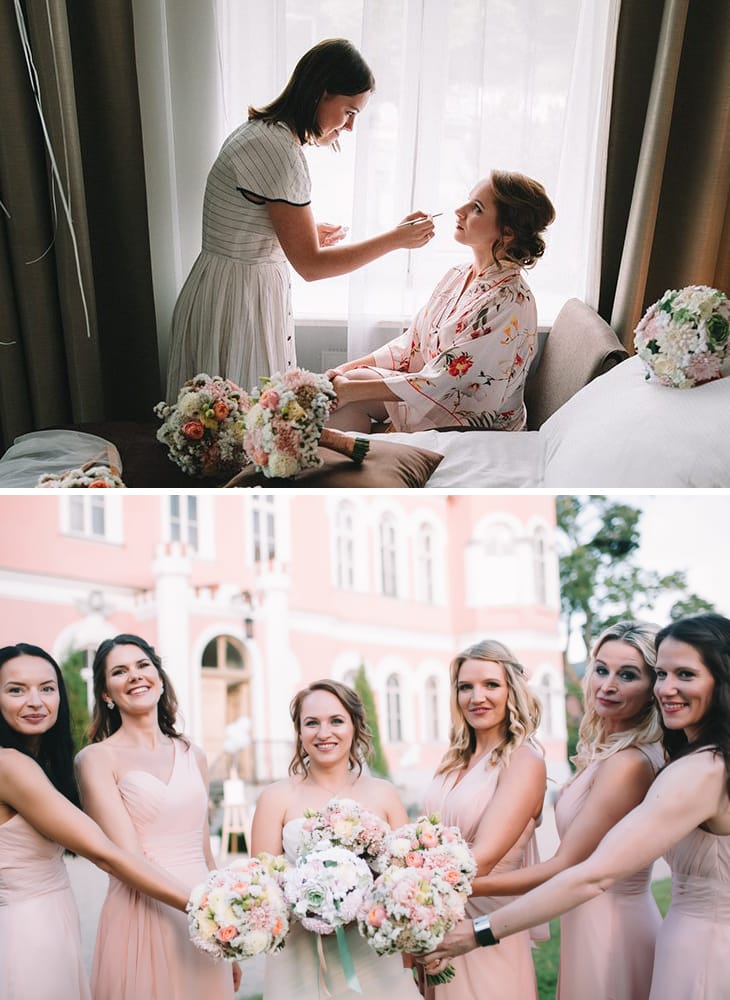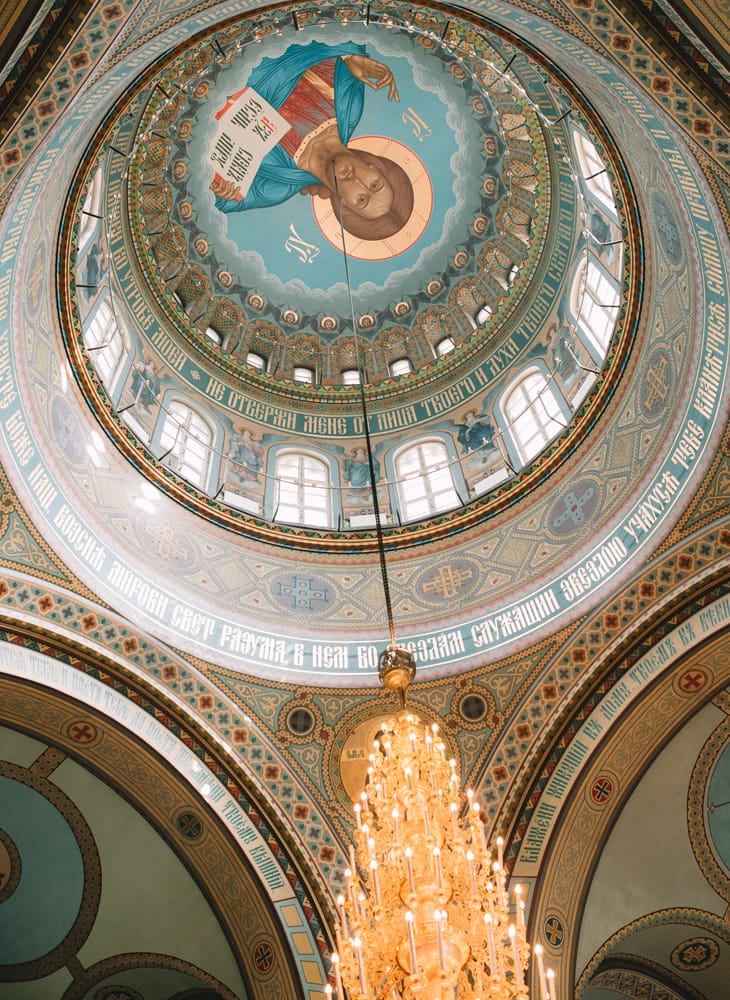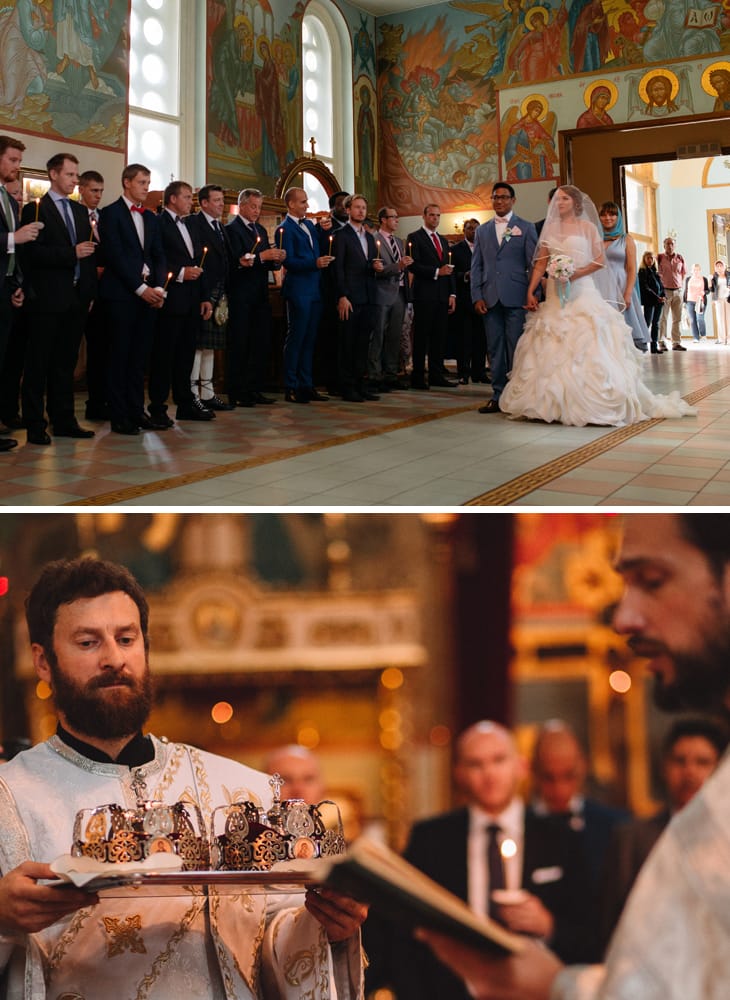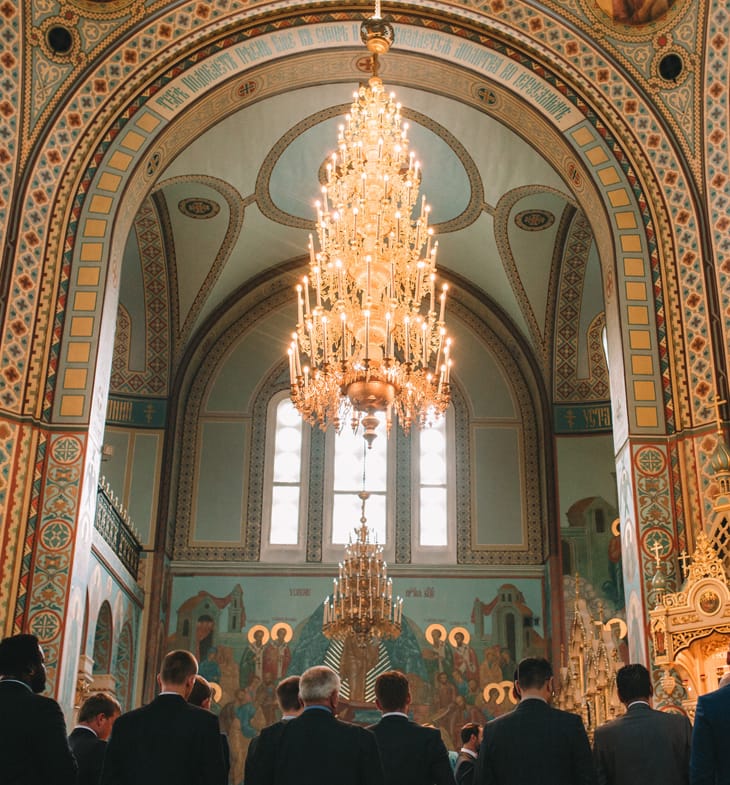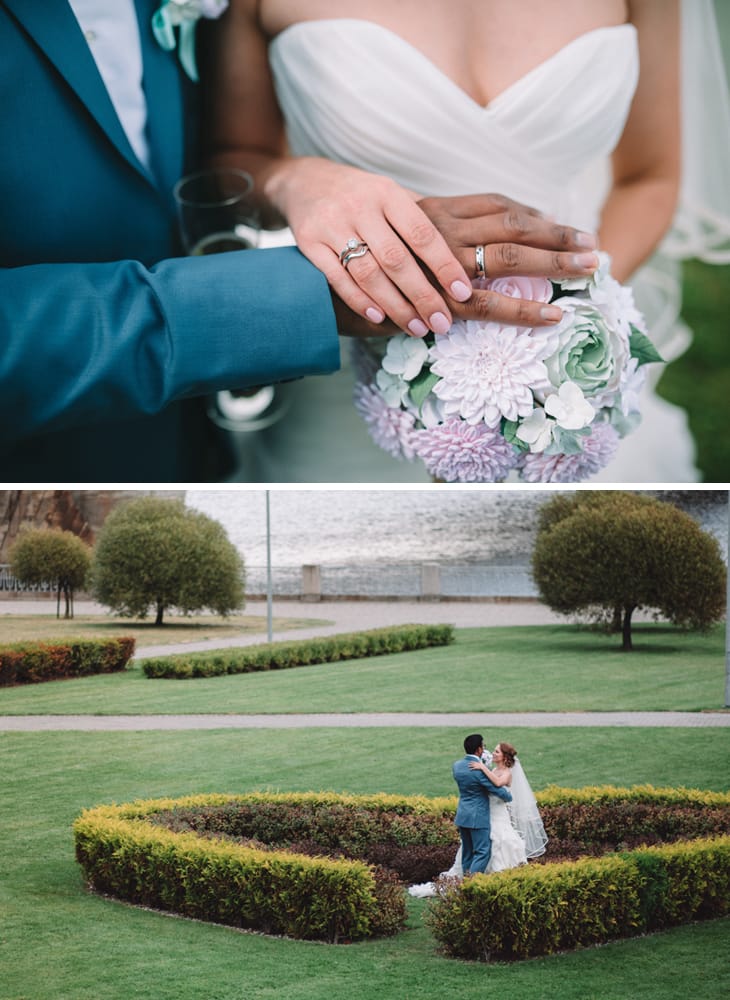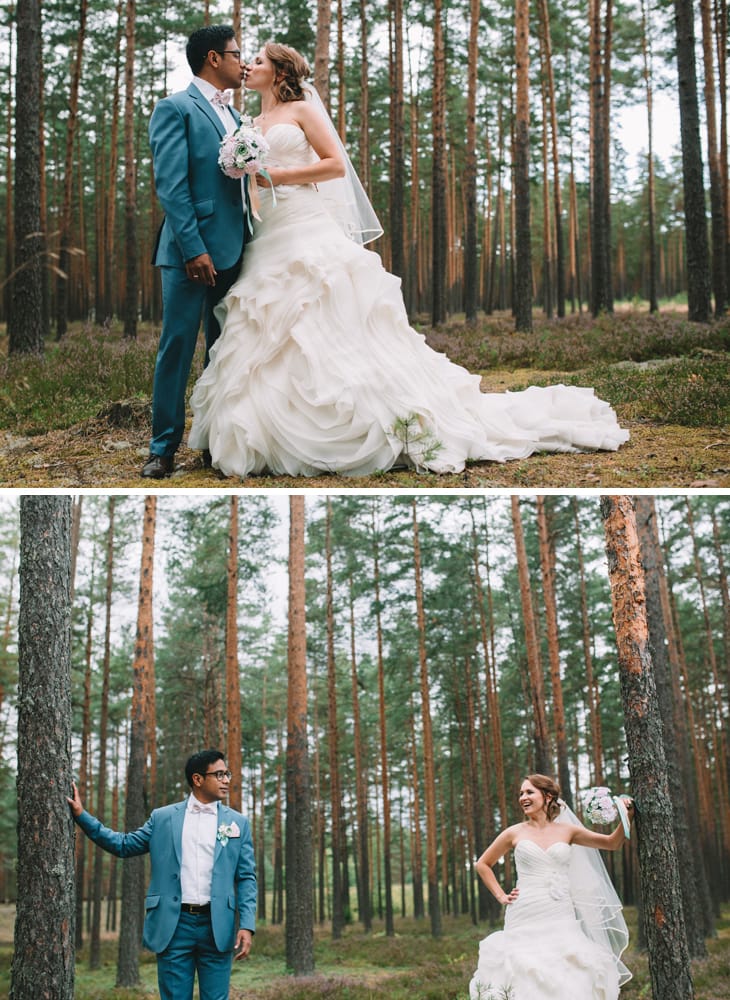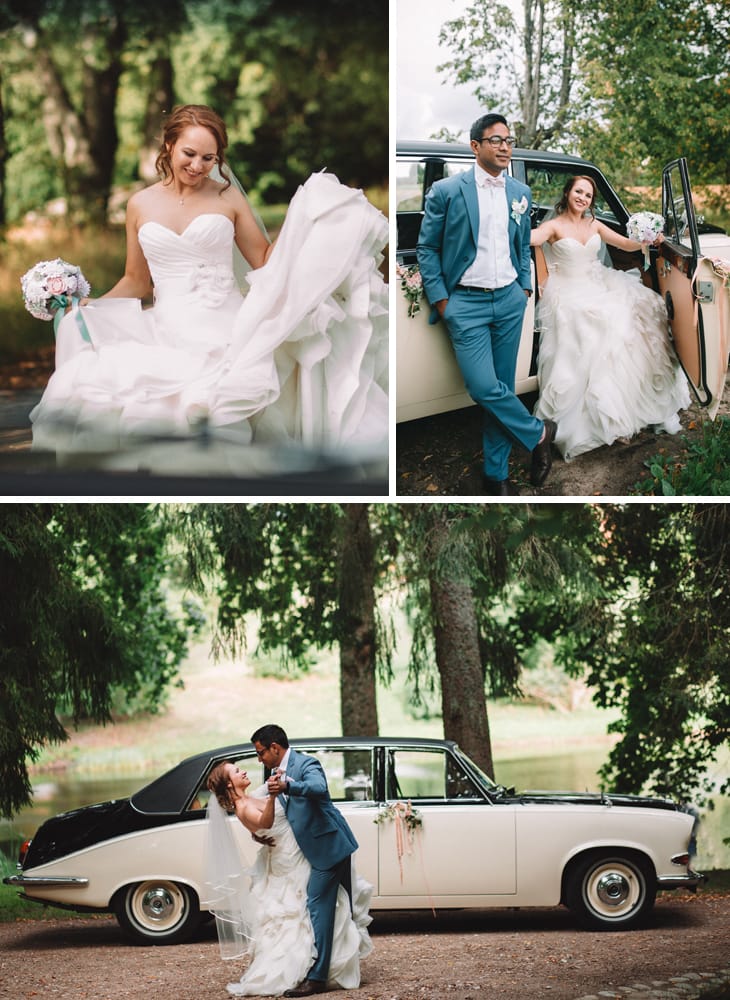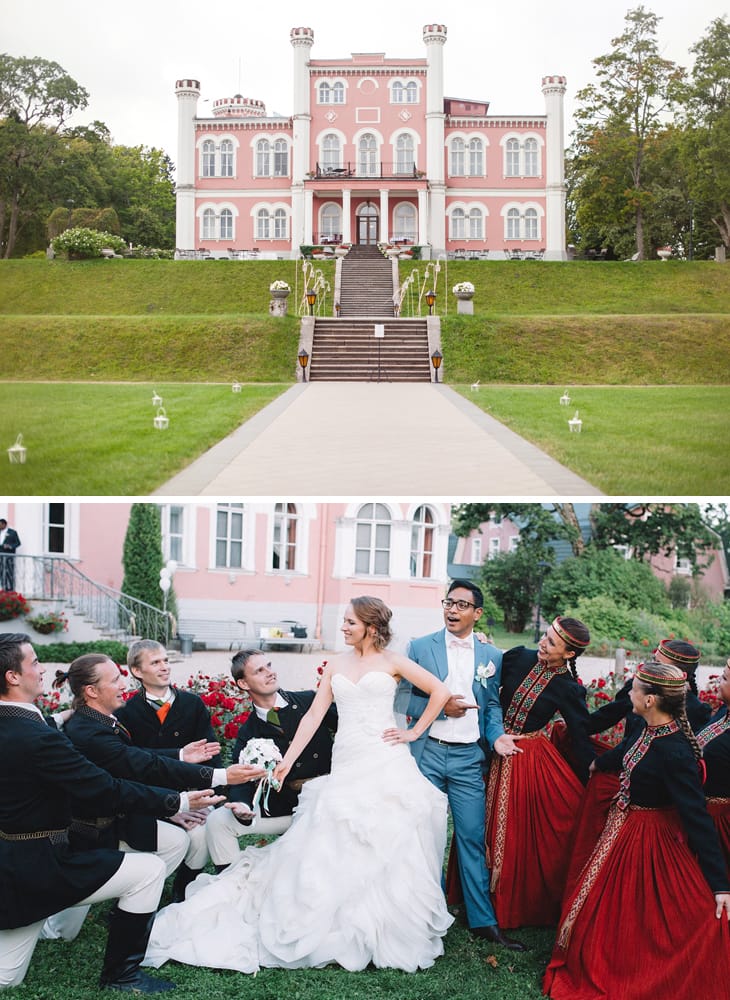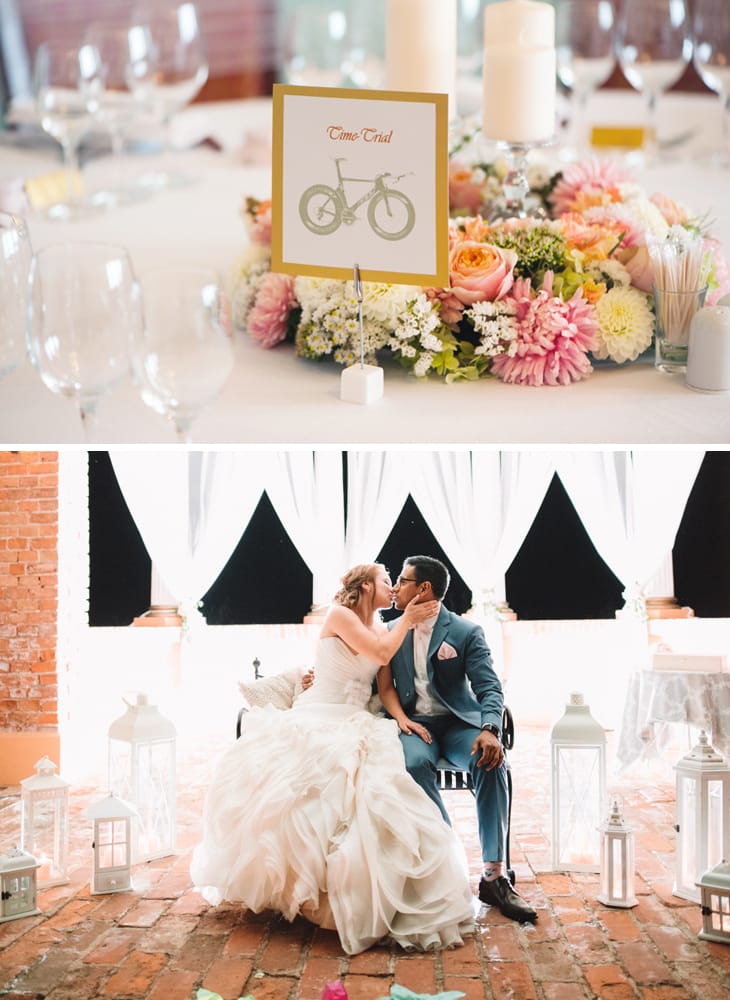 Dress: Dynasty*
Photography: Alexander Puziy
How did you know when you found "the dress"? The first time I saw the dress online – I fell in love with it. When I got the dress and tried it on – I loved it even more! Dream dress worth all the waiting for.
What was your favorite part of the dress? Organza layered skirt – dramatic and playful, and ruched bodice –  complimentary to my body shape.
What was your favorite wedding day moment? The time we exchanged our rings at the church and received priest blessings. Stepping out of the church, sun was shining into our faces, bells were ringing and our friends and family greeting us with the rose petals confetti. What an amazing feeling it was!!! We were finally called husband and wife in the name of God!
What advice do you have for future brides? Try to enjoy and relax on your day as much as you can, it goes so fast that you  end up reliving some of the moments only by looking at your wedding video and pictures. If you can, get a day coordinator to coordinate the day. It is cheaper than getting wedding planner and gives you the sense of project managing your own wedding.
How did you and your now husband meet? We met 10 years ago in our early 20s dancing to Rnb grooves in Zanzibar nightclub
How did he propose? First time he proposed was in romantic Venice when I was presented with Murano glass ring while eating pizza on the busy streets of Venice next to the bridge and enjoying magnificent evening views of the city. There and then I said 'Yes'. Years later we visited his home town in north India and on our last night in India we stopped at the Grand Hotel in Mumbai. The ring was designed and made by his father and has travelled with me all along without me knowing about it! He gave me his card holder with the ring in it as he thought it was safest at that moment and time! I know what you think 🙂 Crazy… He was so tense, the moment we stepped into the hotel room he sat me down on the bed and kneeled down while holding my hands in his and asked a question again. We knew it was time to tie the knot! So the planning began straight after we came back to UK.
Describe your wedding in one word: Spectacular
How did you decide what you wanted your wedding to look like? I always dreamed about having a church wedding. There are not many Orthodox churches in UK, it was obvious it will be in Latvia where I was born. We then found our venue (Birini Castle) which we fell in love with for its landscape and views, as well as interior. I wanted to have a feel of blush hues, softness and romance, which were reflected in the car selection, decor and general theme of the wedding. I knew what I did not want it to be so the rest came into place as I got along with the planning.
*Our Dynasty dress as been discontinued. For a similar look, please see our Primrose wedding dress.