Real Weddings
|
September 7, 2015
When it comes to the blush and champagne hues of this romantic resort wedding, we absolutely can't get enough. The couple combined their two favorite places, the desert and wine country, creating this exquisite, romantic resort wedding. The bride, Romy, was inspired by the tones of her wedding dress, a pale pink strapless gown. "Amazingly, my dress played a major role in the wedding look as well," she said. "Once I saw myself in the bridal salon wearing the blush dress, with a glass of Champagne in my hand, I decided then and there that the palette would include those tones!" Held at The La Quinta Resort and Club in California, chic details and a pale pink wedding dress make this al fresco style soirée one to remember. Read more about Romy's romantic resort wedding, and see more photos captured by the talented Candice Benjamin Photography below!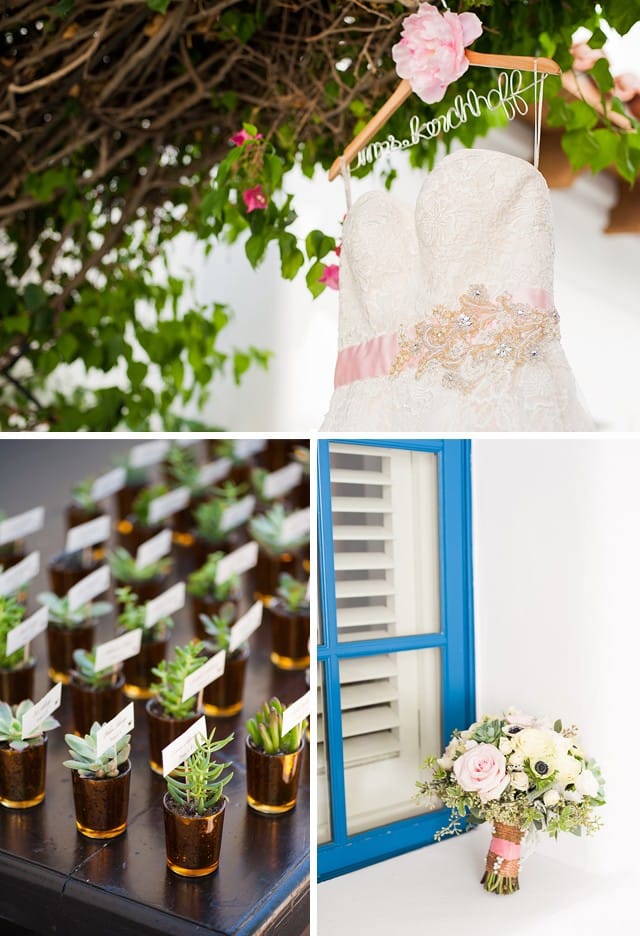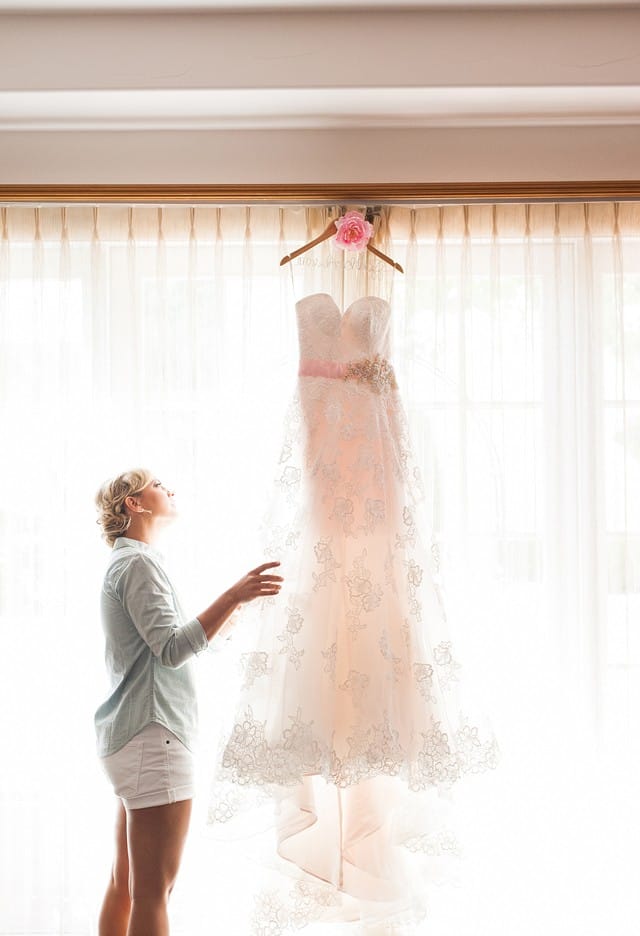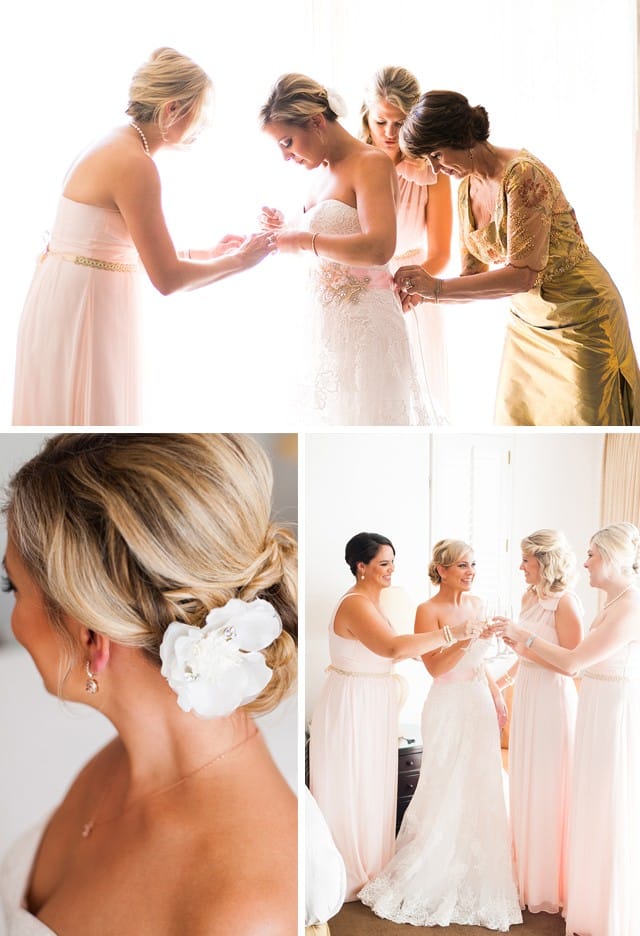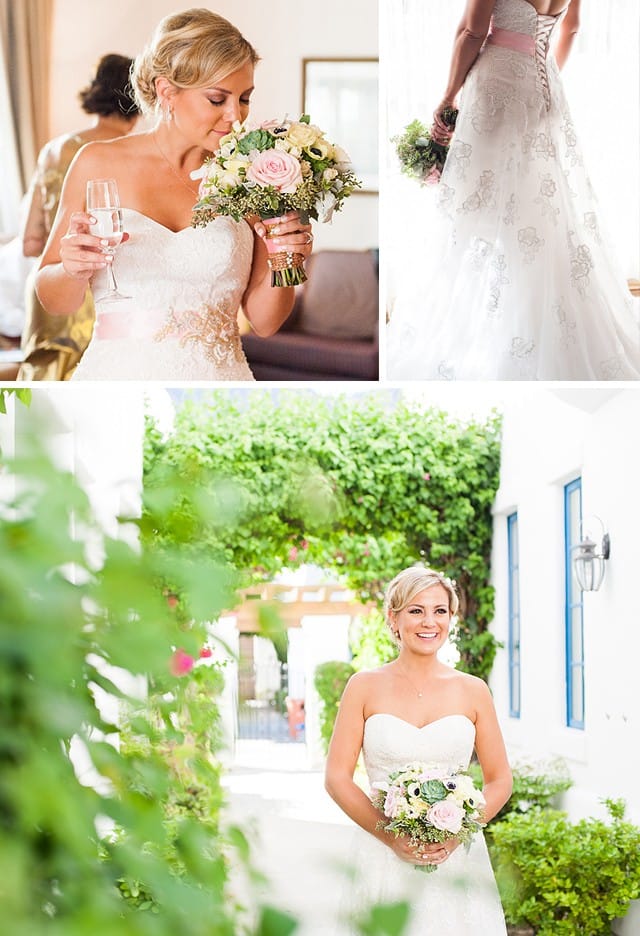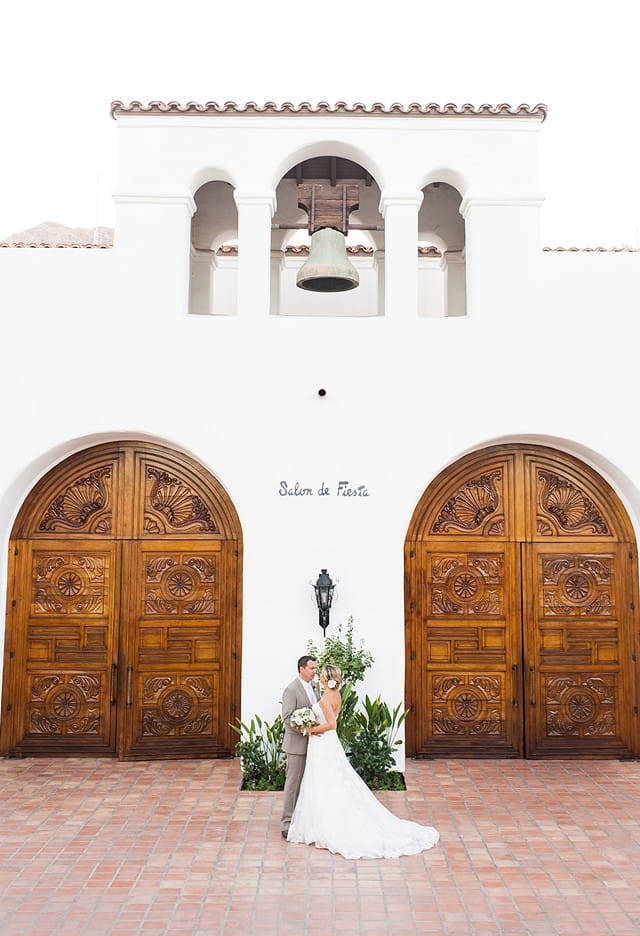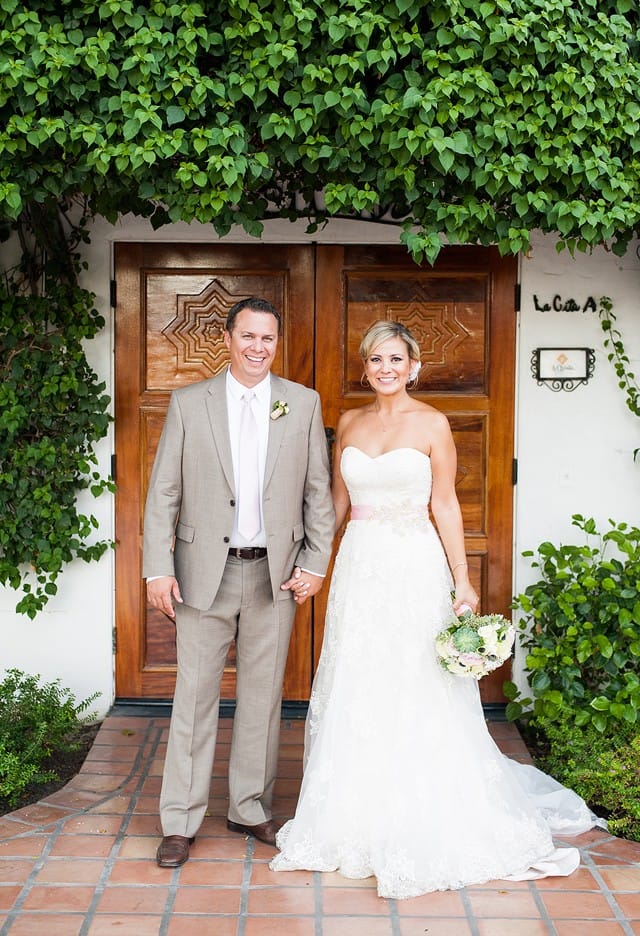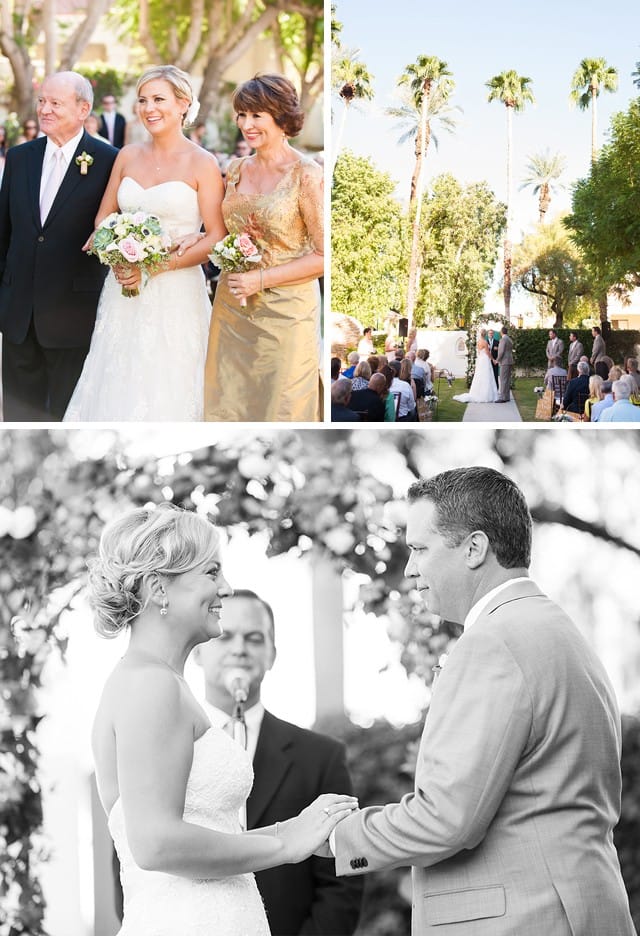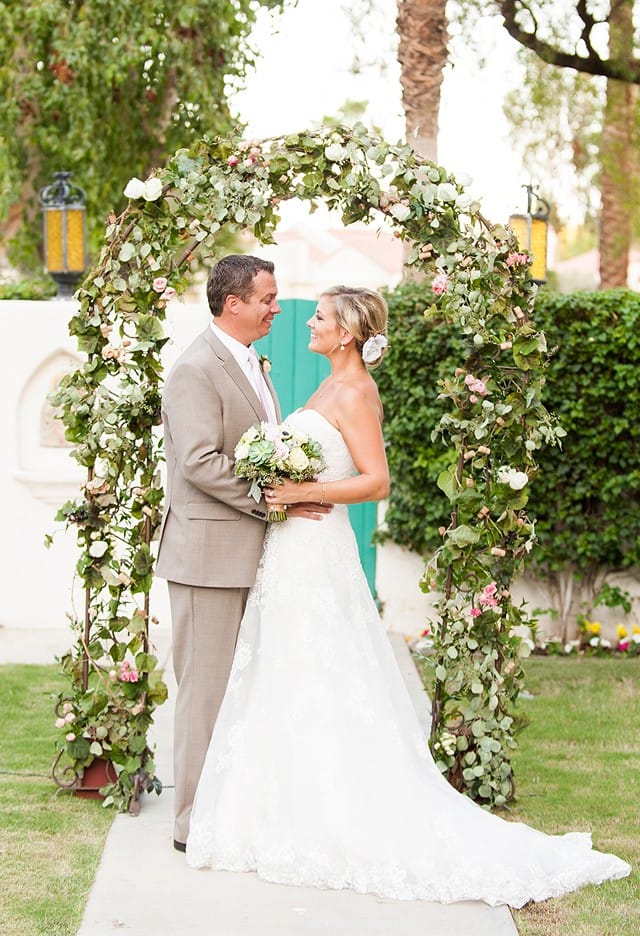 Which Maggie Sottero gown did you wear? Amelia*
How did you know when you found "the dress"?  "Honestly, as soon as I put it on.  I had a completely different idea of what I wanted in my head and just tried this dress on to get a feel for the shape.  The sample was blush and I definitely did not want a blush dress.  But as soon as I saw my first reflection, I was shocked to absolutely love the gown.  It was so different from what I thought I wanted.  My bridesmaids were with me and say that even they could tell as soon as I stepped out of the dressing room that I had found my dress because of the happiness radiating on my face."
Favorite part of the dress: "I love everything about the dress!!  From the soft blush color to the delicate lace overlay…it felt like it was made just for me!  I didn't have to alter a single thing!"
Favorite wedding day moment: "The look on my soon to be husbands face as I came into view walking down the aisle."
Advice for future brides: "Keep an open mind!!  Things might not always end up as you imagined…they may end up better!"
How did you and your now husband meet?  "We met at work back in 2002 but we didn't actually start dating until almost 10 years later."
How did he propose?  "He proposed on SuperBowl Sunday at Roger's Gardens in Newport Beach – the site of our first date.  After losing badly in a tennis tournament, we went to Roger's under the ruse of picking something up for some friends; however, when we got there, he led me to a gazebo that he had decorated with flowers and popped the question!  He had my sister and soon to be brother in law hiding out in the bushes with cameras to capture the moment."
Describe your wedding in one word.  "Perfect!"
How did you decide what you wanted your wedding to look like?  "I was never one to have a very defined vision for my wedding. Our wedding was a natural evolution! We both knew we wanted it to be a weekend affair where our close family and friends could spend time together and celebrate. As soon as we chose the La Quinta and started meeting with vendors, ideas came easily. We just wanted everyone to have a great time and enjoy the natural beauty of the surroundings. The location is so amazing, it hardly needs a whole lot to make it special!"
Amelia* has been discontinued. We recommend Josephine as an alternative.