Real Weddings
|
November 7, 2013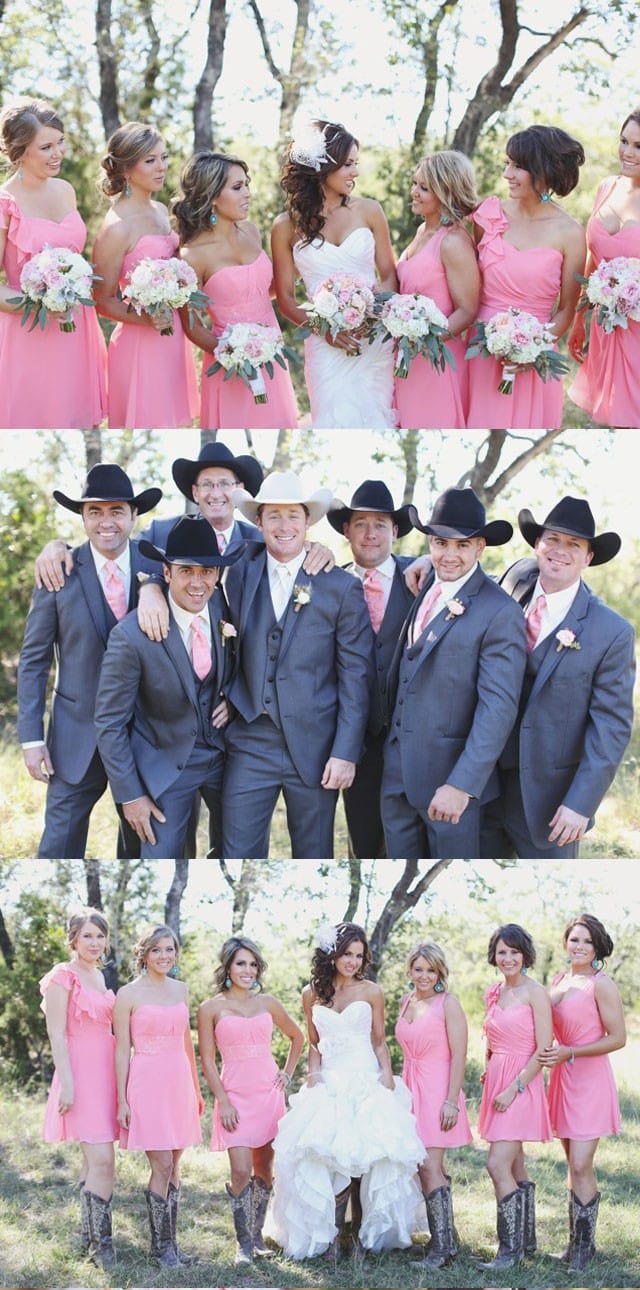 Shea Fisher, country music star and real Maggie Bride, has a magical engagement story. Complete with a horse-and-carriage ride through Central Park on New Year's Eve, Shea said yes to the man of her dreams, Tyson Durfey, as the clock struck midnight, just as fireworks erupted around New York City. "It was just like a movie," Shea said. In between their busy schedules, the couple had just over three months to plan their rustic-inspired wedding. "We wanted a beautiful wedding, but it's saying the 'I Dos' that count," Shea said. "I wanted it to be an elegant, glamorous wedding, but to maintain that country feel." Shea and Tyson's wedding is the epitome of an elegant country wedding… Read more of their story and see more photos below!
Update: Our Sloan gown has been discontinued; see our Maky gown for a similar fit-and-flare with gorgeous embellishments!
Do you love the cowboy boots in this wedding? See Kelsey's rustic barn wedding for more inspiration!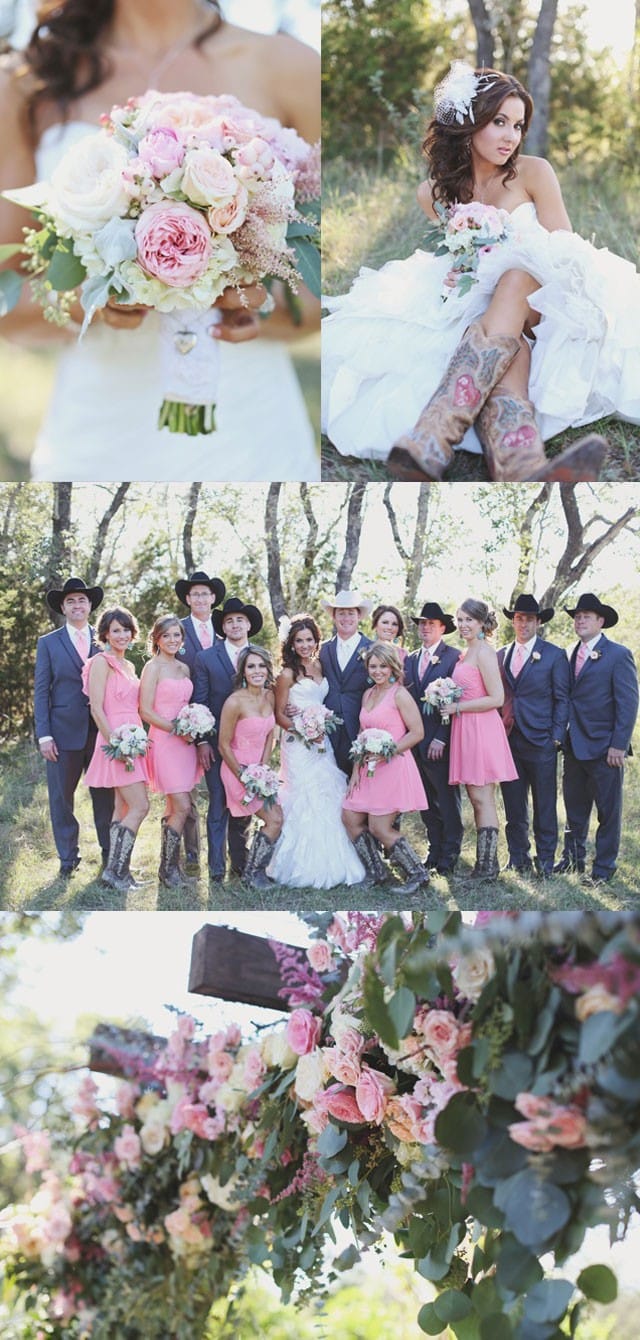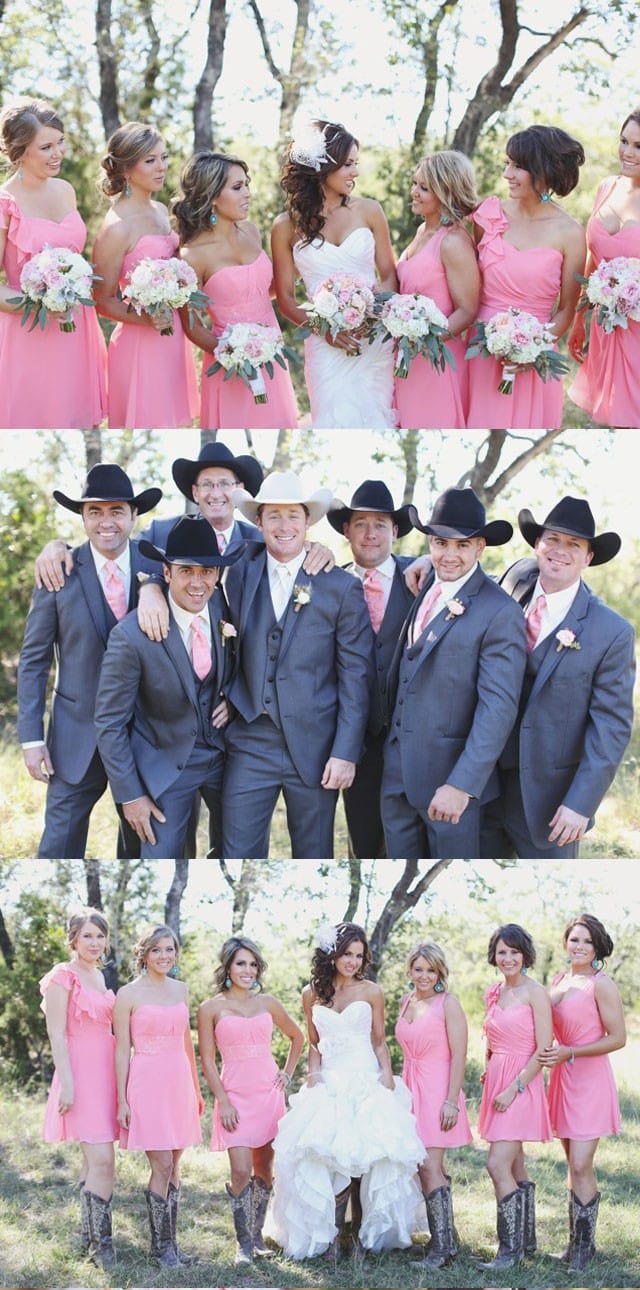 Photos courtesy of Forever Photography
Dress: Sloan
Favorite part of the dress: "I had always planned on having my dress custom made, but I went into a store with my best friend and saw Sloan. I thought, 'This is exactly what I was going to design anyway!' It was exactly what I had in mind… the corset back, the strapless neckline, it literally had everything I envisioned! I didn't even need to get it altered… I reckon it was made for me!"
Favorite wedding day moment: "Getting all our family and friends together for a weekend was a definite highlight. When you have a lifestyle like we do, you don't always gets to have family gatherings every week, so it was a treat to have everyone in one place, at the same time.  Another highlight was dancing with my dad…. We had never danced together until that night, so that was pretty special to me."
Advice for future brides: "Try not to get stressed on your wedding day, or the weeks leading up to the big day. The truth is, if something is going to go wrong, it will go wrong no matter what. All you can do is enjoy your special day and not let the little things bother you!"
Your wedding in one word: "Magical."