Real Weddings
|
July 4, 2014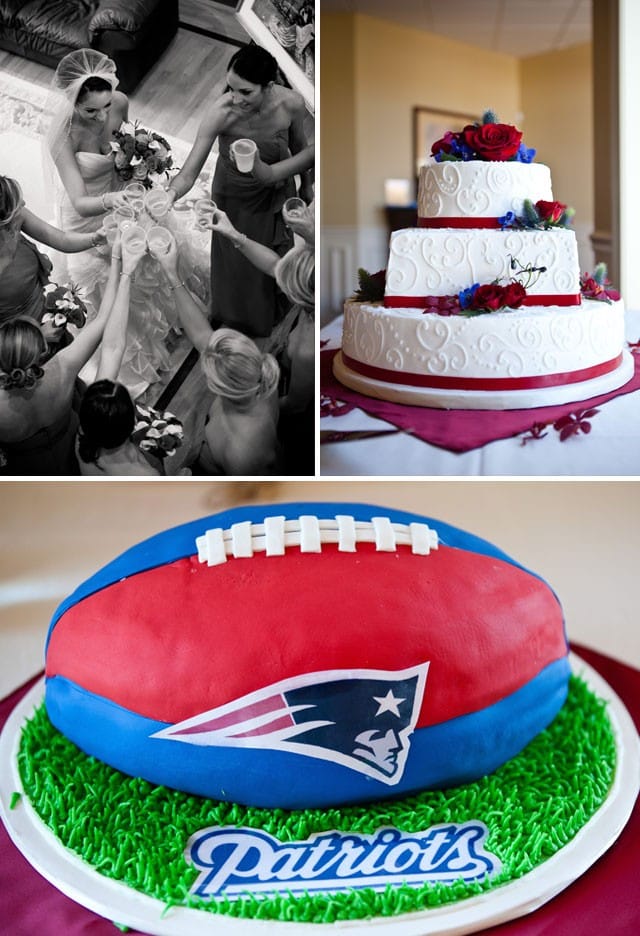 In honor of today's Fourth of July celebrations, we're featuring the gorgeous patriotic wedding of our stunning Maggie Bride Gina! Gina wore Miri on her wedding day, a romantic strapless wedding dress complete with a full billowing skirt and classic sweetheart neckline. Gina's bouquet, filled with vibrant red and orange roses, white lilies, and accented with blue blooms, captured our hearts. And we're absolutely swooning over her rhinestone bedazzled shoes! See more photos and read more about Gina's beautiful day below!
Update: Miri is discontinued, but our O'Hara gown also features layers and a sweetheart neckline!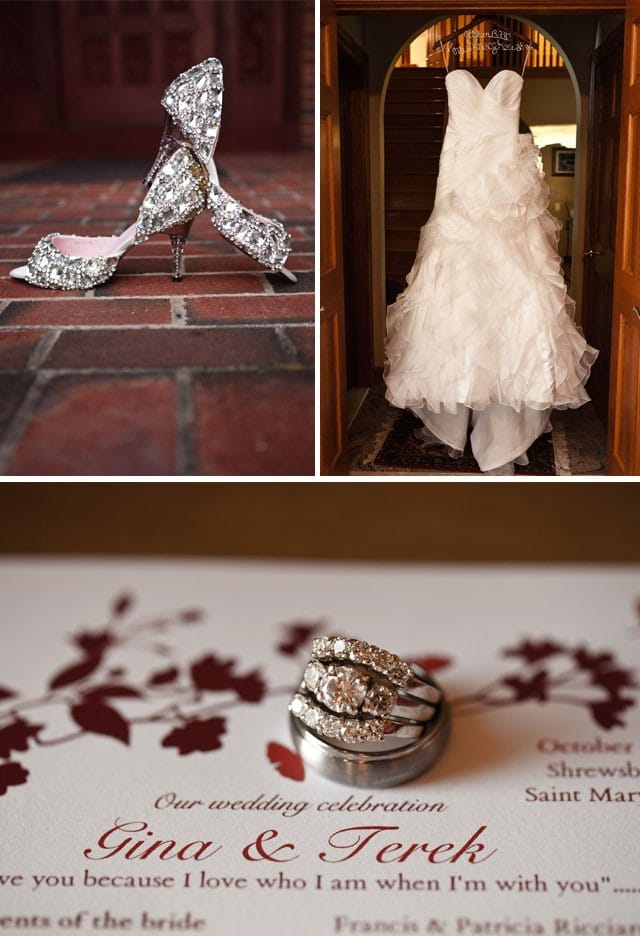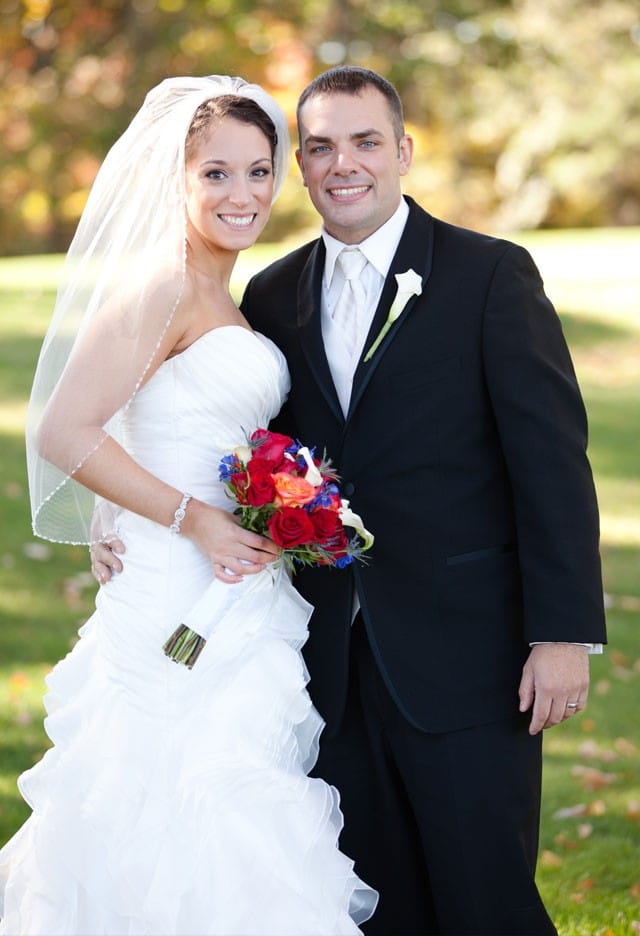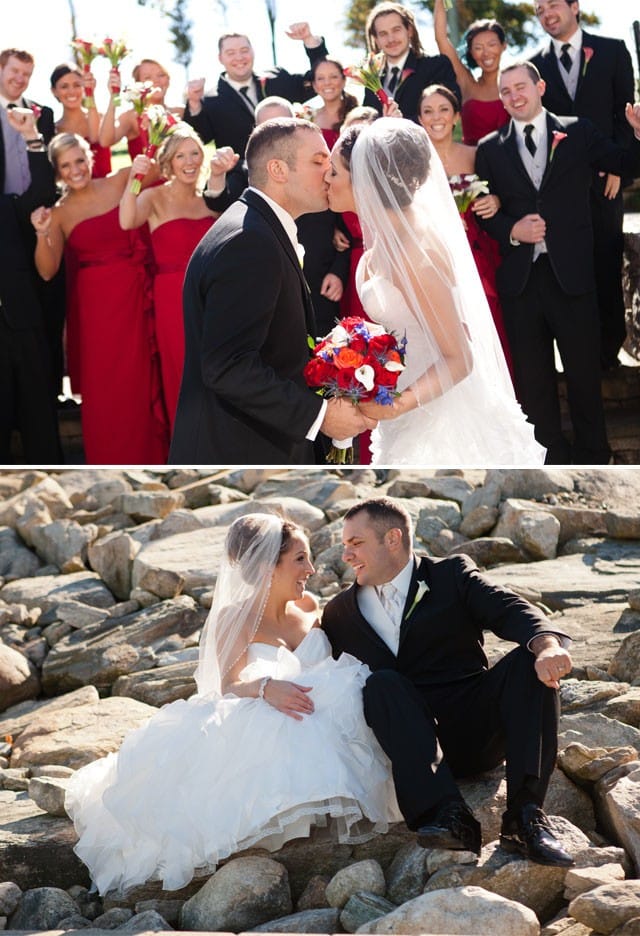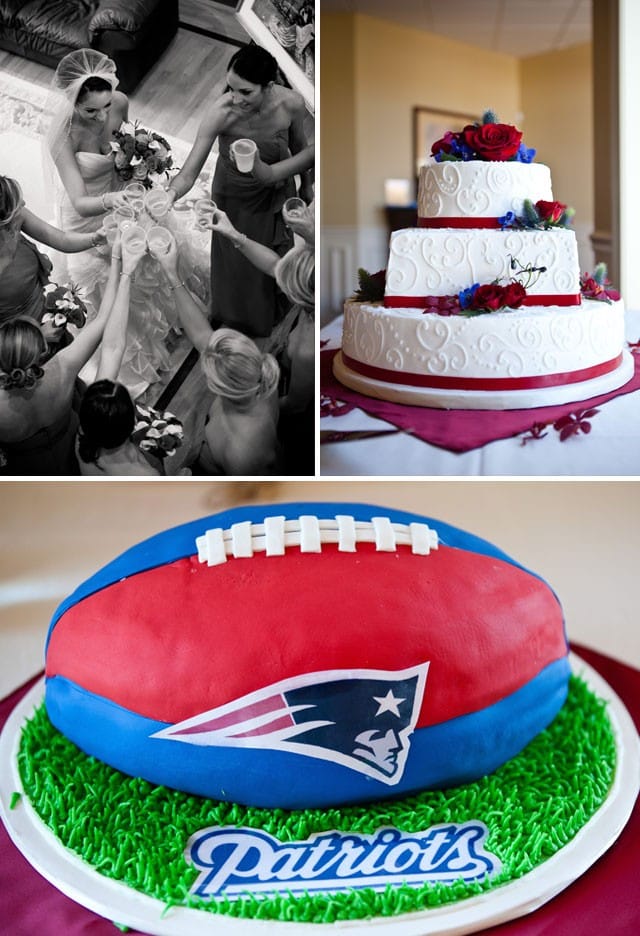 Photos courtesy of Erica Ewing Photography
Dress: Miri
Favorite part of the dress: My favorite part of the dress was the organza train. I loved the ruffles and how it flowed when I walked. I also loved the corset back and sweetheart neckline. It was perfect!
Favorite wedding day moment: My favorite wedding day moment was our reception as a whole. To be surrounded by our family and friends, with everyone dancing, laughing and extremely happy was the best feeling. We danced all day and followed the daytime reception with an after party to continue the celebration.
Advice for future brides: My advice for future brides is something I took to heart the day of my wedding. Inevitably, something will go wrong on the day of your wedding, but no one will remember what it was. People will only remember how you reacted to it, so relax and don't let the little imperfections ruin your perfect day.