Real Weddings
|
April 15, 2017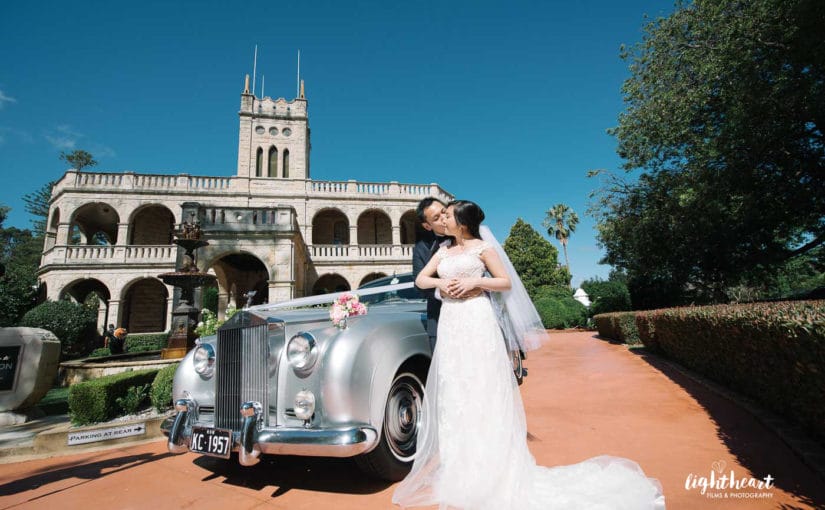 Since launching our Rebecca Ingram line last season, we've been scouting social media for our first real wedding to feature. And today, all our efforts paid off… here's beautiful bride Kylie wearing flirty lace A-line Alexis<https://www.maggiesottero.com/rebecca-ingram/alexis/10166>, one of our absolute favorite styles from the inaugural collection!
This fabulous occasion was shot (photo and video) by Lightheart Film & Photography of Australia. Keep scrolling for the couple's backstory, and submit your own wedding to be featured here. Love Kylie's classic and romantic look? Browse more from Rebecca Ingram and head to an Authorized Retailer today!
Which Maggie Sottero Designs gown did you wear?
Alexis by Rebecca Ingram.
How did you know when you found "the dress"
It was the third dress I tried on, and it just felt right when I wore it – my bridal party could tell from the big smile I had on my face. It made me feel pretty and confident. Third time's a charm!
What was your favorite part of the dress?
My favorite part of the dress is the delicate lace detailing and the back. It's unique and matches my style and personality.
How did you and your partner meet?
I met my partner online while playing a video game with mutual friends!
How did he propose?
During our trip in Tokyo, Japan.
Where did you get married?
We got married at St Michael's Church and the reception was at Curzon Hall.
Did your wedding have a theme?
Not really. We just started off with the color palette of pastel pinks and went from there.
How did you decide what you wanted your wedding to look like?
I spent a lot of time on Pinterest finding images and ideas for inspiration. We wanted to keep it traditional, with a Chinese tea ceremony in the morning and exchange vows in his local church.
What was your favorite wedding day moment?
When we finally got to see each other on the day.
Describe your wedding in one word.
Unforgettable.
What advice do you have for future brides?
Enjoy the whole day and don't forget to eat the food!