Real Weddings
|
May 20, 2015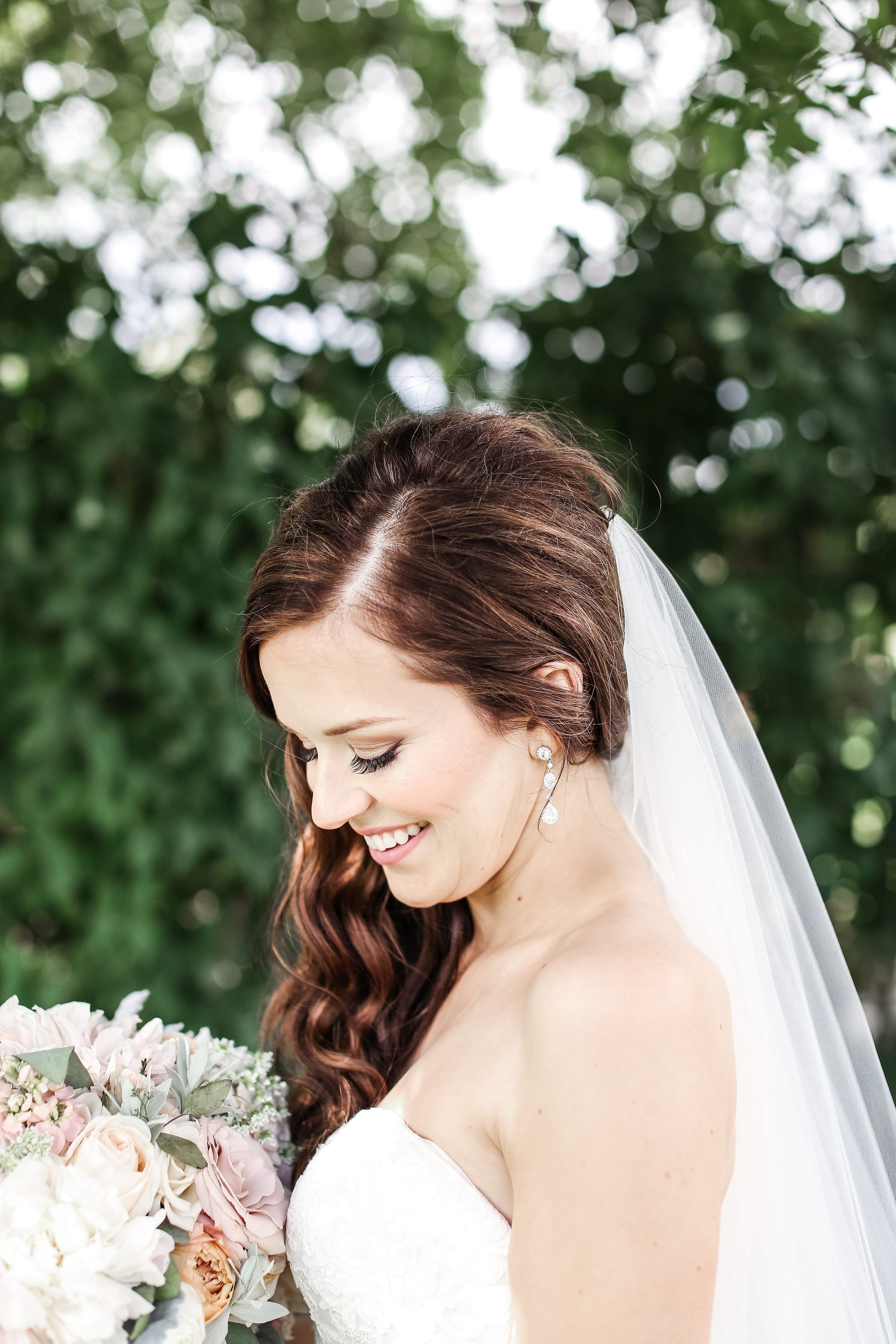 This vintage outdoor wedding has all the makings for an absolutely breathtaking wedding. A stunning, rustic barn, nestled in the Oregonian forest, a gorgeous bride with a feminine, lace wedding dress, and a romantic color palette that makes our hearts race. The heartfelt touches this couple added to their wedding day are positively lovely… Vintage lanterns dotted the aisle, while a lace canopy, accented with bistro lights, hung over the dance floor. P.S. See that gorgeous archway? The groom made that for their wedding day. Swoon. We simply can't get enough of this vintage outdoor wedding, captured by the ever-talented SLF Weddings. See more photos and read more about Laura's day below!
Dress: Chesney
Favorite part of the dress? "The train—it was timeless, yet added some drama to a classic silhouette."
Favorite wedding day moment? "The ceremony–we both wrote personal and heartfelt vows to each other. It is my absolute favorite moment. We put a lot of energy into creating a thoughtful ceremony that represented who we are as a couple and the marriage we want to have."
Advice do you have for future brides? "Be present and soak every single moment of the day in—it goes by so fast. Some things will go according to plan and some won't, try to roll with it. Being married is even more amazing then the wedding day (which was my favorite day of my life)."
How did you and your now husband meet? "We were introduced through my best friend. I almost cancelled the date—very happy that I didn't.
How did he propose? "Dan had a romantic New Year's Eve proposal all planned. Unfortunately, I woke up horribly sick. In the days following, Dan tried to find the perfect time to pop the question. When I had finally recovered from being sick, Dan suggested we have a New Year's Eve re-do. We went to one of our favorite restaurants for dinner, enjoyed some hot chocolate afterwards, and wandered through downtown Portland. When we arrived home, Dan decided that should do a customary "Countdown to Midnight," since we missed it on actually New Years. I laughed and agreed. As we the count came to "1," he kissed me, dropped to one knee and said, "This is how it was supposed to go: Will you marry me?" I was shocked—I had absolutely no idea that he was going to propose then. Tears of happiness and excitement were shed as I answered, 'Yes.' We celebrated with our friends and toasted with champagne in between phone calls to our family."
Describe your wedding in one word: "Amazing"
Did your wedding have a theme? "Vintage Romance with a modern flair"
How did you decide what you wanted your wedding to look like? "It was a fairly organic process. I knew I wanted pastel florals for our late spring/early summer wedding. I also knew I wanted to highlight the vintage feel of our venue, a barn and dance hall from the 1920's, with a modern ambiance.  From there the "look" began to shape as I found vintage decor items and chose to forego a specific wedding color for more of a pallet of colors. Golds, ivory, blush and shades of blue-grey became our color inspiration. I wanted very a soft and romantic feel for the reception-we did this by hanging a lace canopy over the dance floor and using bistro lights. We added a modern twist by incorporating bold gold chevron table runners. The garden surrounding the barn was in bloom and was the perfect backdrop for our ceremony—I kept things simple with the décor there. We lined the aisle with vintage lanterns and my husband built the arch we were married under."