Real Weddings
|
January 29, 2018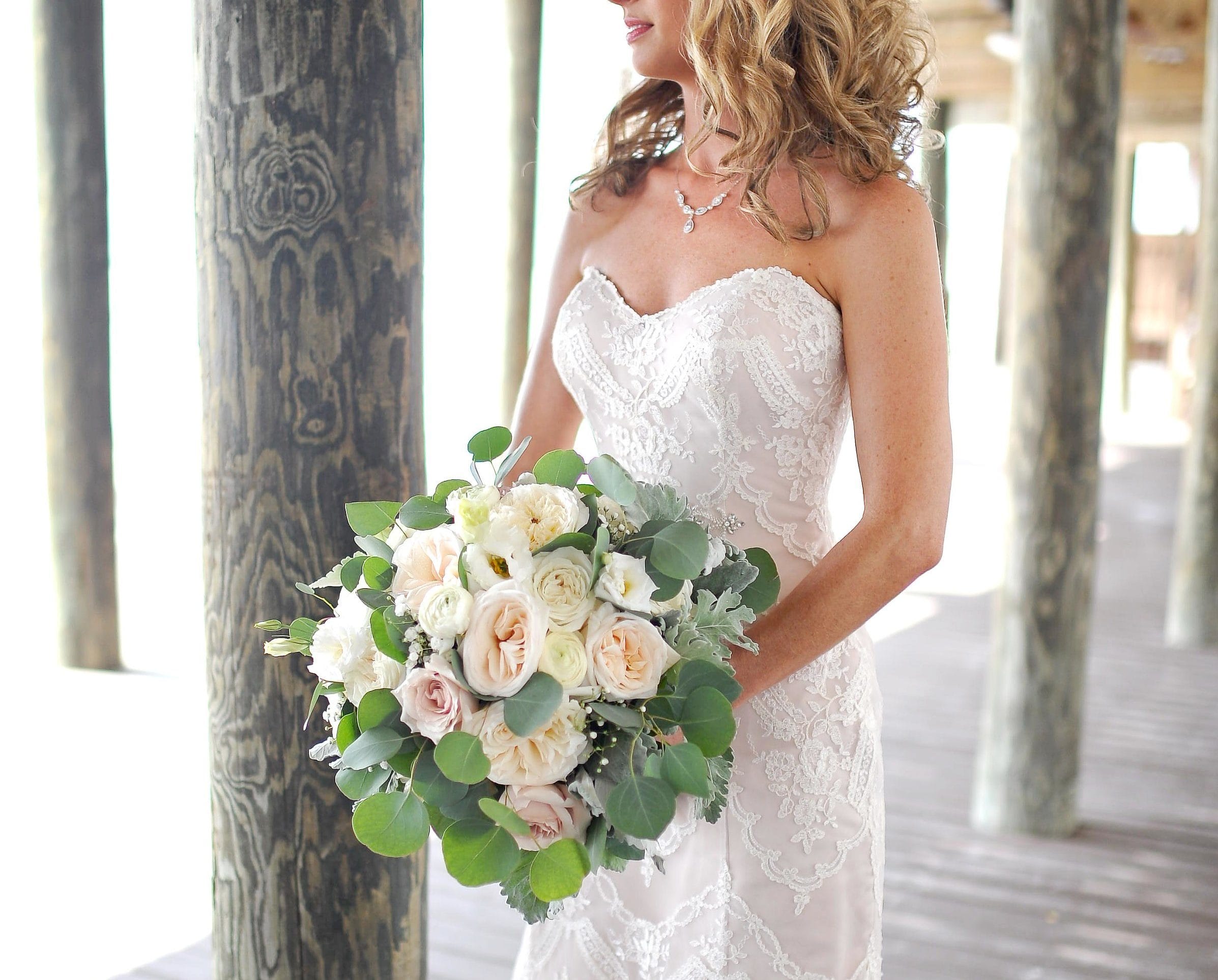 Planning to jet-set your "I Dos" for 2018? Get inspired by this sweet and elegant destination wedding, featuring Maggie bride Melaney in blush lace dress Kirstie.
This beach wedding was captured beautifully by Amanda McMahon Photography. Head to an Authorized Retailer to try on this Priority Gown today!
Which Maggie Sottero gown did you wear?
Kirstie by Maggie Sottero, purchased at Today's Bride in Ohio.
How did you know when you found "the dress"?
I love everything about that dress. When I put it on for the first time, I could see myself walking down the aisle. I felt amazing in it—everything about it was perfect.
What was your favorite part of the dress?
The ivory appliqués over the antique blush. Breathtaking!
How did you and your partner meet?
We were introduced by mutual friends at a local bar.
How did he propose?
He surprised me with a helicopter ride above the city lights of Baltimore, MD, where he then proposed.
Where did you get married?
Clearwater beach, Florida. (We had a destination wedding!)
Did your wedding have a theme?
Soft and romantic. Ivory, blush and gold with touches of eucalyptus and lace.
How did you decide what you wanted your wedding to look like?
Inspiration photos off Pinterest.
What was your favorite wedding day moment?
Besides putting on my dress, seeing our family and friends who traveled so far to celebrate with us meant the world.
Describe your wedding in one word.
"Us."
What advice do you have for future brides?
Expect the unexpected. Things may not go exactly as planned, but your wedding will be as gracious as you are. At the end of the day, the only thing that matters is you married the person you love! Also, step back and take in all the love and support your family and friends have come to share with you and your partner.