Real Weddings
|
February 15, 2018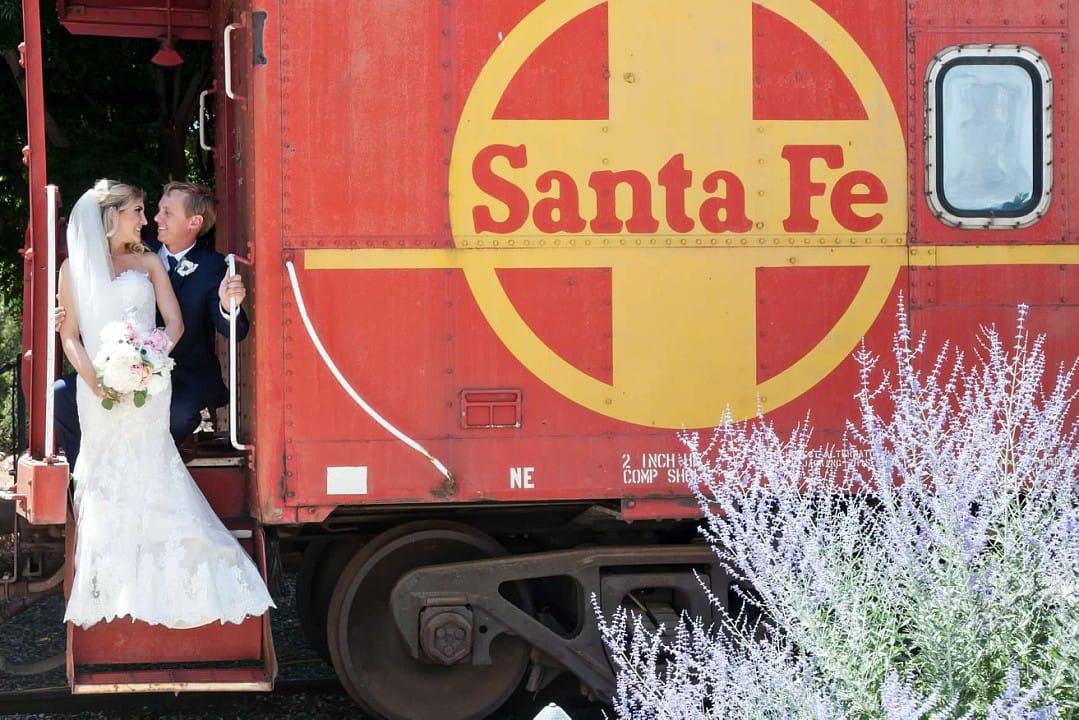 Jennita is one of our all-time favorite lace gowns—it pairs perfectly with a variety of classic and romantic aesthetics, and seems to be custom-tailored for every bride's shape and styling. Scroll through these highlights from real bride Kaylee for inspiration and her elegant wedding featuring classic cars and flirty details! (And find Jennita at a boutique near you.)
Which Maggie Sottero gown did you wear?
Greer in Ivory/Pewter Accent, purchased at the Harrogate Wedding Lounge.
How did you know when you found "the dress"?
When I put the dress on, the hair on the back of my neck stood up and there was absolutely no negative thing I could say about it. I could not stop touching the beautiful lace pattern and staring at it in the mirror.
What was your favorite part of the dress?
I loved the way the champagne dress looked under the ivory lace and how there was so much detail but it did not take away from the dress or look busy.
How did you and your partner meet?
My husband and I actually met when we were in middle school and became quick friends. We remained friends through high school and didn't stay in close contact after graduation. Four years later we reconnected at a mutual friends house and as they say the rest is history.
How did he propose?
We planned a trip to Denmark in April of 2016 as a majority of my husband's family lives there and it would be my first trip to Europe. My husband shares a birthday with the Queen of Denmark and the whole town of Copenhagen shuts down to celebrate her birthday and catch a glimpse of her as she steps out from her castle and waves from the balcony. After the Royal Guard performed Happy Birthday and the Queen gave her final wave, my husband got down on one knee and asked me to be his forever.
Where did you get married?
Agua Dulce, CA on his parents property.
How did you decide what you wanted your wedding to look like?
I fell in love with a color scheme of navy, blush, and gold I saw on Pinterest and built my image around that.
What was your favorite wedding day moment?
Our first look was definitely my favorite moment. It was the only time we were truly alone and could take everything in and focus on each other.
What advice do you have for future brides?
Try your best to take in every moment of the day and not let the stresses of planning a wedding get in the way of what the day is really about.