Real Weddings
Wedding Inspo
|
February 26, 2014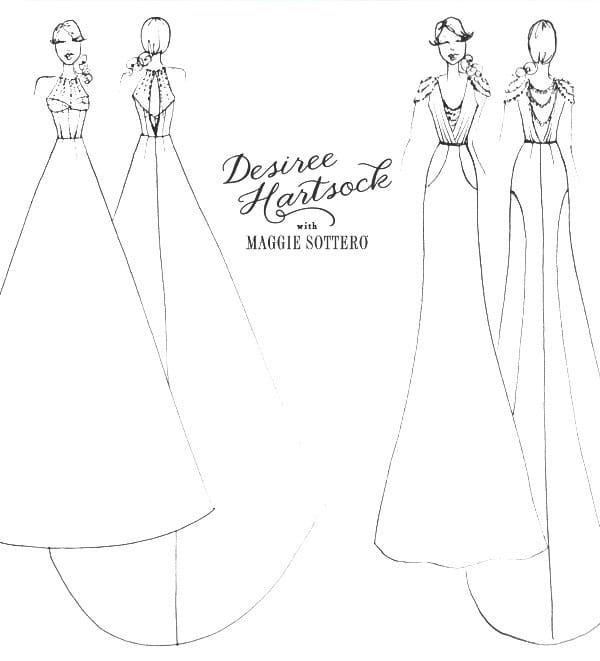 There are many steps that go into designing a wedding dress… Gathering inspiration, countless sketches and revisions, picking fabrics and accessories. Choosing a silhouette, a neckline… so many decisions! Today, we're chatting with Desiree Hartsock about her design process, everything from her inspirations to her initial sketches! Read more about our fun interview with Des and see some of her silhouette sketches below! Be sure to take a look at our Facebook page to answer today's #weddingwednesday question about silhouettes!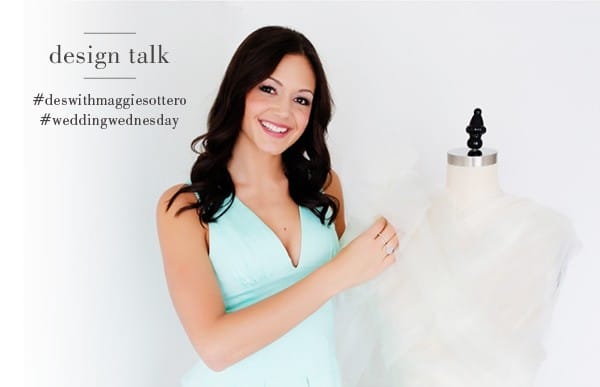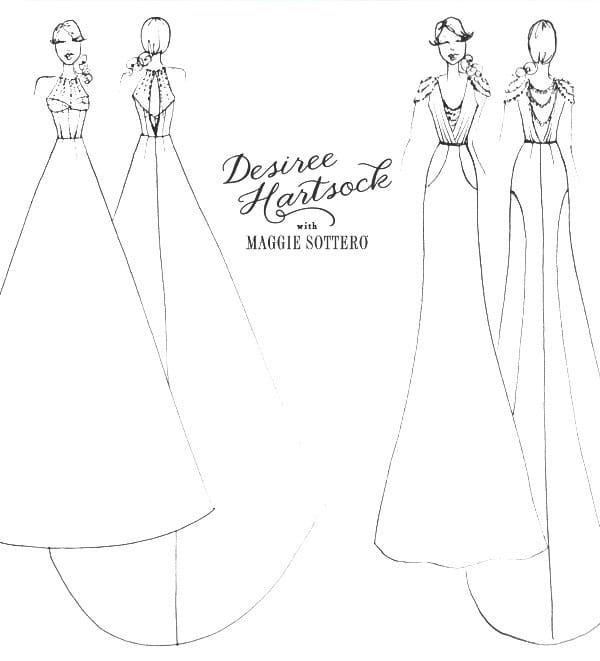 Q: What is your favorite part of the design process?
A: Seeing an idea put into a sketch, then eventually come to life is absolutely amazing.
Q:  When do you feel most inspired?
A: I feel most inspired when I'm relaxed. Usually it's on a hike, walk, or sitting by the beach… Nature inspires me.
Q: When do you do a majority of your sketches?
A: Randomly I'll get an idea and have to put it down on anything I can find. Even a napkin, if I have to!
Q: What's your favorite wedding dress trend right now?
A: I have a thing for interesting backs, so I would have to say the beaded and lace backs that are trending right now.
Q: Describe your perfect setting for sketching a dress?
A: My perfect setting would be on a grassy area, overlooking the ocean and close enough to hear the waves.
Q: Your mother's wedding dress…Would you wear it today?
A: It's definitely a different, and dated, style that I wouldn't necessarily wear as is, but I could alter some aspects to make it more modern!