Real Weddings
|
October 17, 2017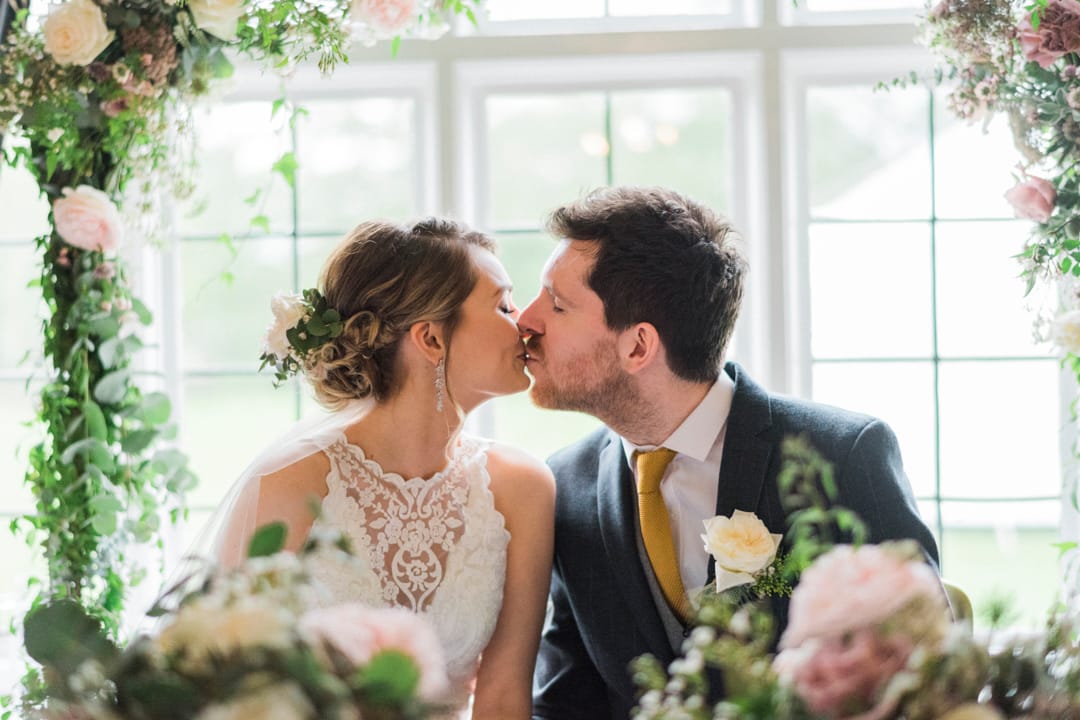 Today's real bride is a serious style queen. Like, if you're a big fan of quirky-yet-classic, ultra-feminine and ultra-cool streetwear, check out her blog. As far as her wedding style, Laura chose Winifred by Sottero and Midgley, a chic lace wedding dress with a modern illusion halter neckline. This fab gown is available for short wear-dates, so head to an Authorized Retailer to place your order!
This gorgeous wedding was shot by Kathryn Hopkins Photography in the UK.
Which Maggie Sottero gown did you wear?
Winifred by Sottero and Midgley
How did you know when you found "the dress"?
I had tried on so many and not really had "the feeling," but as soon as I put my Winifred gown on I just knew it was perfect for me. I felt different about this dress—it felt amazing and I loved it. I couldn't wait to wear it on my day and I knew it was the dress I would be getting married in.
What was your favorite part of the dress?
Definitely the high neckline—I love how unique it is, and I've never seen it on any wedding dress before! Also the lace detailing is perfect and has that vintage vibe I was after, without looking too aged.
How did you and your partner meet?
Chris plays in a band and I just happened to stumble into one of his gigs one evening and we started chatting. I always say it was fate I ended up in the same place at the same time!
How did he propose?
We went for a walk in a beautiful forest together. It was magical—the sun shining through the trees and the wind making all the leaves rustle. Next thing I knew he was on one knee—it was all very us and private, which was perfect.
Where did you get married?
We got married in a lovely manor house called Prested Hall.
Did your wedding have a theme?
It didn't really have a theme as such, but we went with an 'earthy' feel for the colors and flowers.
How did you decide what you wanted your wedding to look like?
I have hundreds of Inspiration Pinterest boards, which definitely helped with the style I wanted. I kept seeing loads of muted tones with wild flowers and I knew that it would be perfect for our wedding as it suits our personal style.
What was your favorite wedding day moment?
Ohh there are SO MANY. I think it has to be walking down the aisle with my Dad and seeing Chris waiting for me. Everyone else disappeared and I just focused on him, which felt so special.
Describe your wedding in one word.
Perfect.
What advice do you have for future brides?
I have wrote so many blog posts and filmed so many YouTube videos with advice because I feel like I have so much. However, I think my one main piece of advice would be to try your best to take every moment of the day in as it goes so fast—soak it all up!