Dresses
Media
|
April 22, 2016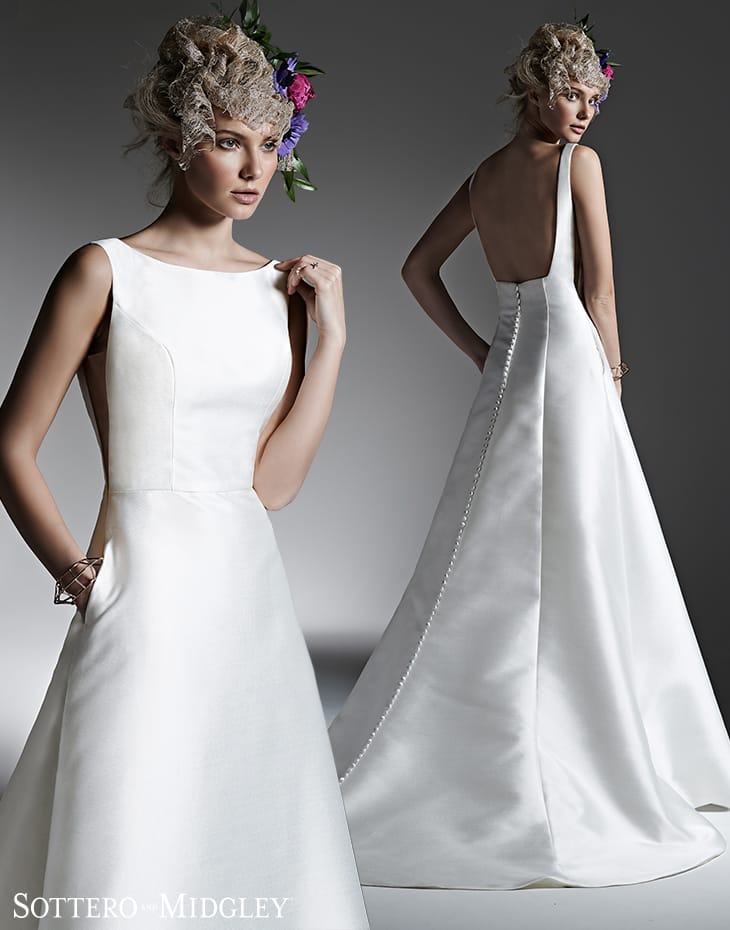 We're so honored our gorgeous A-line gown McCall was featured on last night's episode of Scandal! Several excellent candidates were in the running for this coveted spot, but we have to say (with zero bias, of course!) that we approve wholeheartedly of the final selection. A ton of love went into McCall's chic and confident design—so characteristic of Sottero and Midgley's modern aesthetic and exceptional styling. The result is dazzling—on and off the screen!
We chatted with the hit drama's stylist, Lyn Paolo, for a recap of her vision and realization of the TV nuptials. The dress is a stellar addition to the show's lineup of uber-stylish choices courtesy of Paolo—its dramatic silhouette features a sophisticated boatneck and illusion side-panels, while an elegant line of satin buttons runs down its chapel-length train. Totally swoon-worthy! See the design for yourself by finding an authorized Midgley retailer near you.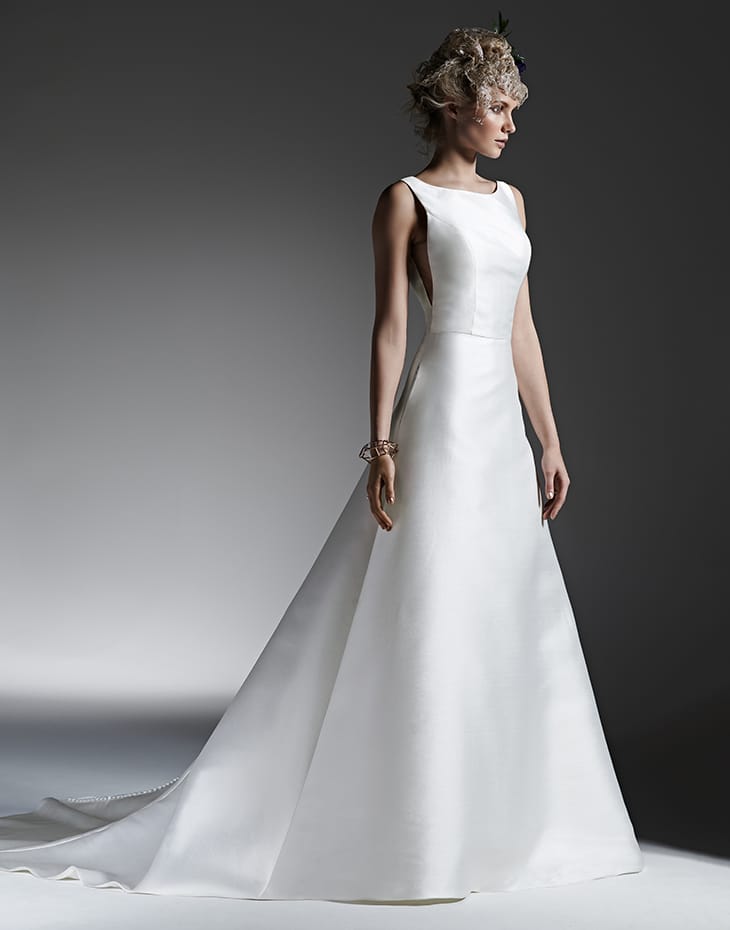 Where do you find inspiration for your characters?
Depending on each new project there are different approaches that I take. First I research, which helps depending on period or genre. Ultimately I use the script as my guide book and from there I work very closely with the writers and actors to find our way into defining character.
What are your favorite bridal design trends?
Well I am obsessed by your brand, and I love simplicity and elegance. I loved looking at everything that you had to offer and you are now my go-to bridal designers. For me the devil is in the details—those extra touches that are added to the gowns in your line really made your gowns stand out to me.
What led you to Sottero and Midgley, specifically the McCall gown, for Vanessa Moss?
I was looking for an elegant gown reminiscent of several weddings that I had researched and it needed to feel very simple yet also very patrician in its style. I saw your gown and fell in love with it instantly. It was perfect for the character of Vanessa Moss and our producers also loved the gown the second I presented the images to them. We were all thrilled by how beautifully the gown fit and also by its simple elegance.
Which resources did you consult in styling Vanessa and Jake's wedding?
I looked at archival images of elite weddings in Washington D.C. as well as many images of current gowns. I felt strongly that your line of gowns was really my go-to brand for this wedding and for the story that Shonda was trying to tell.
What challenges did you face dressing both Vanessa Moss (Joelle Carter) and Olivia Pope (Kerry Washington) for this big event in the storyline?
Gosh, the only challenge is not to have too much fun! Getting a wedding together for a television show with time constraints is always tricky but also so much fun. Between sets, props, and set dressing, we get to put a wedding together in under two weeks, which I always find amazing and exhilarating. 
A big thanks to Lyn Paolo! We're so happy we inspired her creative process. We'd love to hear your feedback on the design and styling; be sure to join the conversation on social!