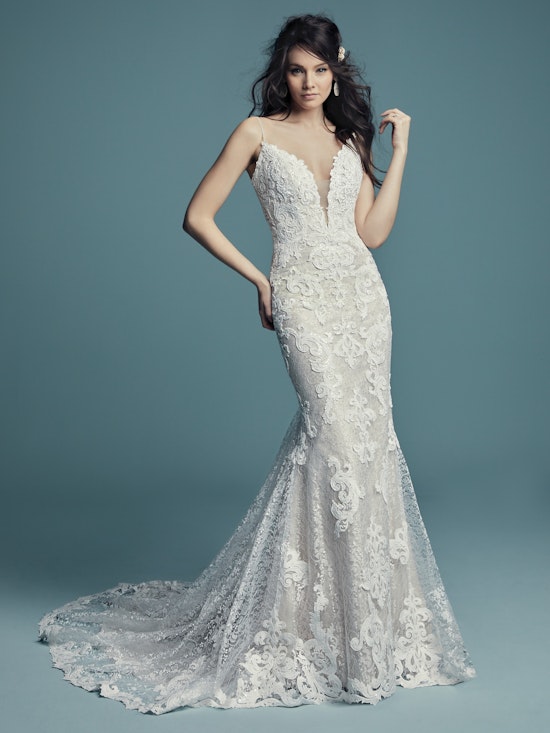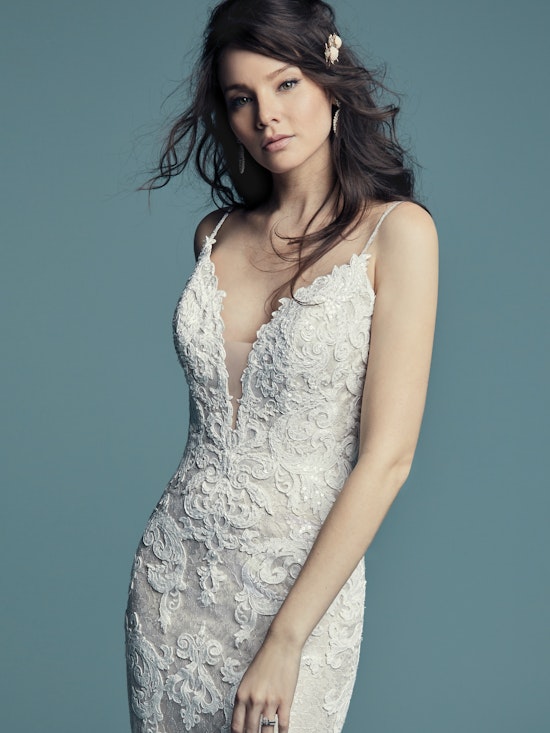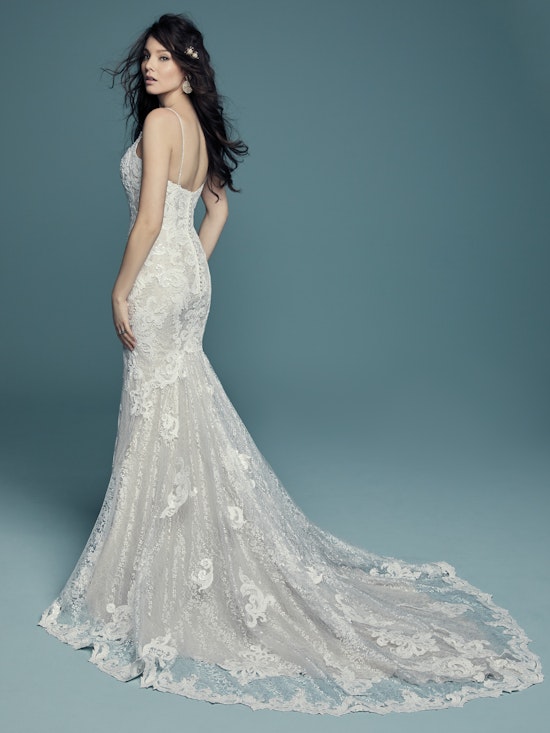 Tuscany
A sexy mermaid wedding dress, AKA a dream come true in relaxed boho glamour.
By Maggie Sottero
Colors:
Ivory (gown with Nude Illusion)
Ivory over Blush (gown with Nude Illusion) (pictured)
Ivory over Misty Mauve (gown with Nude Illusion)
All Ivory (gown with Ivory Illusion)
A sexy mermaid wedding dress is all about glamour and sophistication. Play up the red-carpet drama with a plunging neckline, layered lace, and beaded spaghetti straps.
The Highlights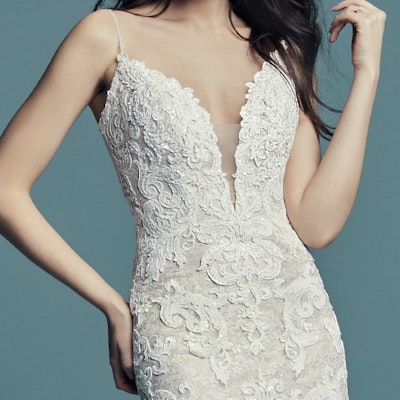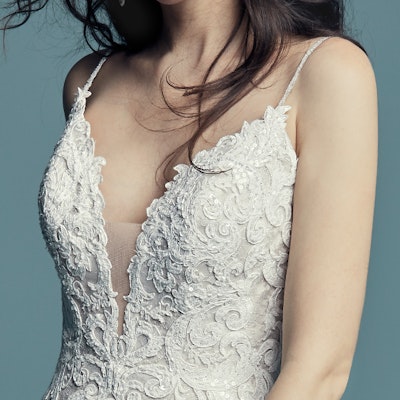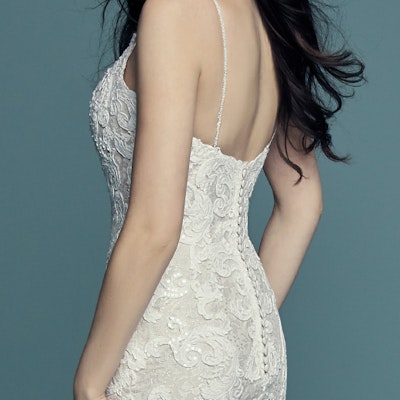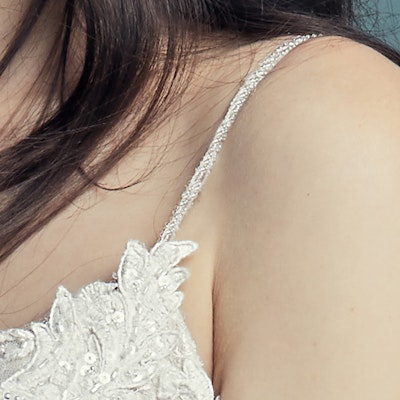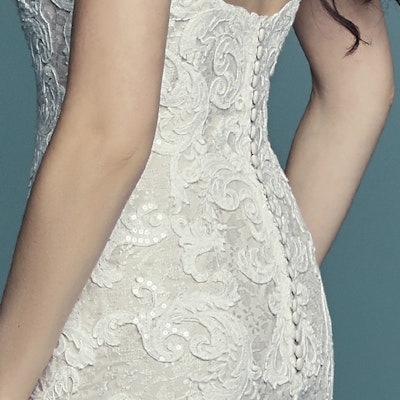 Reviews

4.7 stars
Jennifer Nixon
01/18/2021
Tuscany dress - Jenny and Danny's wedding
What was your favorite feature?
My favourite feature was the shape of the dress. I normally find it so hard to get clothes which fit my body well as I have a flatter chest and wide hips. This dress perfectly fit everywhere and gave me the perfect silhouette. The train also looked extremely glamorous.
How did you feel in your wedding dress?
I felt like a princess in my wedding dress. I had originally chosen my dress back in 2019 so had to wait over 18 months to finally wear it. It fitted like a glove and it felt amazing. Everyone commented on how gorgeous the dress was and I had a veil to match. The material felt so comfortable and I didn't want to take it off! Later in the day, as it was so cold outside, I added a fur stole around my shoulders.
Tell us a little about your wedding day.
Our wedding day was originally in May 2020 but, due to Covid-19, we had to move this. We eventually managed, after moving this 4 times to get married on 28th December 2020 at my family church just outside of Manchester, UK. It was a beautiful day and extremely special with only 15 guests. We had a number of people stand outside to wait for the ceremony to end. As we weren't allowed a reception we got a vintage car to drive us home and we had a takeaway!







Brides Also Love