Real Weddings
|
November 17, 2015
Midgley Bride Stephanie's wedding is the embodiment of romance and understated glamour. Steph is one of our own employees at Maggie Sottero Designs, so she had a lot to consider when picking the perfect gown for her big day. She went for the classic-yet-captivating Simone design — we love how the neckline flatters her collarbones and the blush colorway complements her blue eyes. Keep scrolling for more of this romantic blush garden wedding!
Oh, and Steph and Adam's engagement story is super cute:
"Adam surprised me while we were on a drive with kids one Sunday. We were building our home at the time and had taken a drive to see its progress. The house is just a few blocks from a picture-perfect lake – complete with the cutest beaches and wooden docks for photos. It was a beautiful day and he suggested we hop out and take a walk down to the dock. Adam asked the kids to snap a few pictures of us and then got down on one knee. I was completely surprised and burst into happy tears. I am so happy I have the whole thing on camera! It was perfect!"
Describe your wedding in one word.
Romantic.
Where did you get married?
We chose to have the ceremony in a lovely fragrance garden at the base of our gorgeous Utah mountains. It started to rain almost the minute the ceremony was over – so our outdoor party for the reception quickly became an indoor event in a lush greenhouse at the same venue.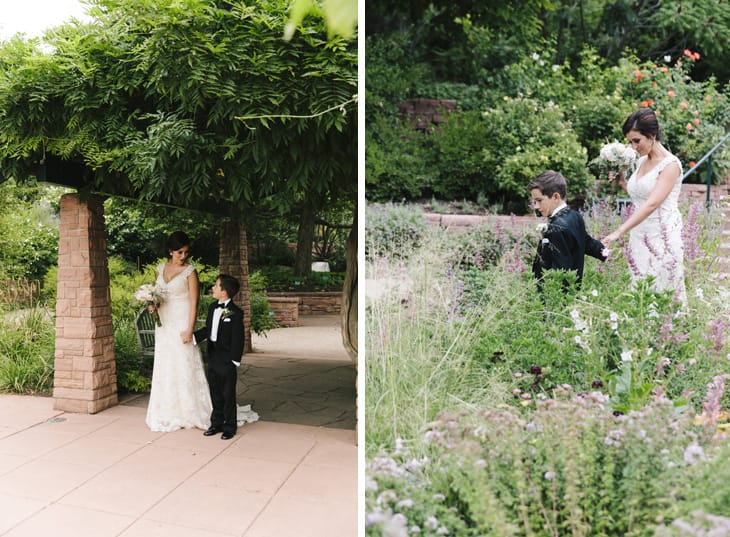 How did you decide what you wanted your wedding to look like?
Trying to find a venue was such an adventure. When we visited Red Butte Garden, I was immediately overcome with emotion. It was perfect and everything I had ever dreamed of. The venue definitely set the theme for the rest of the wedding. It was all my favorite things!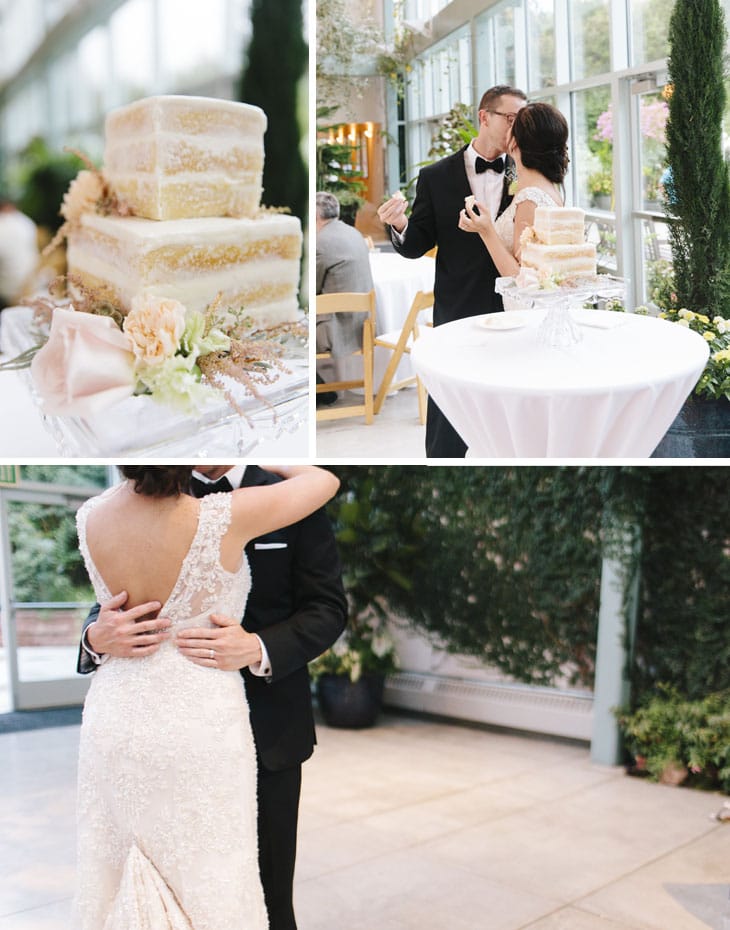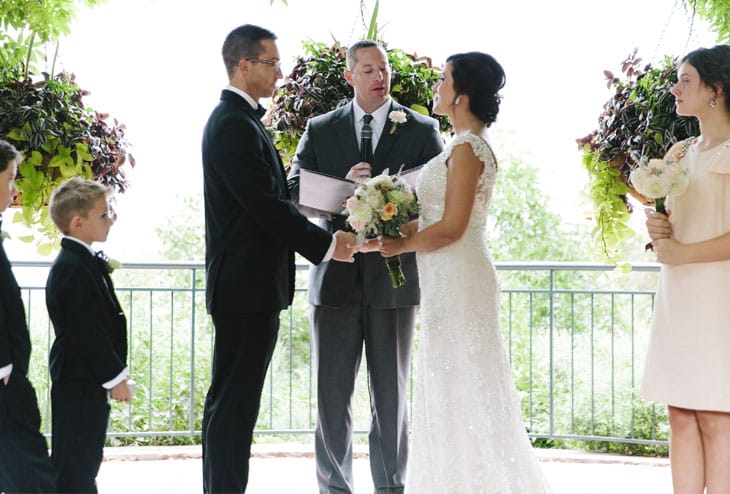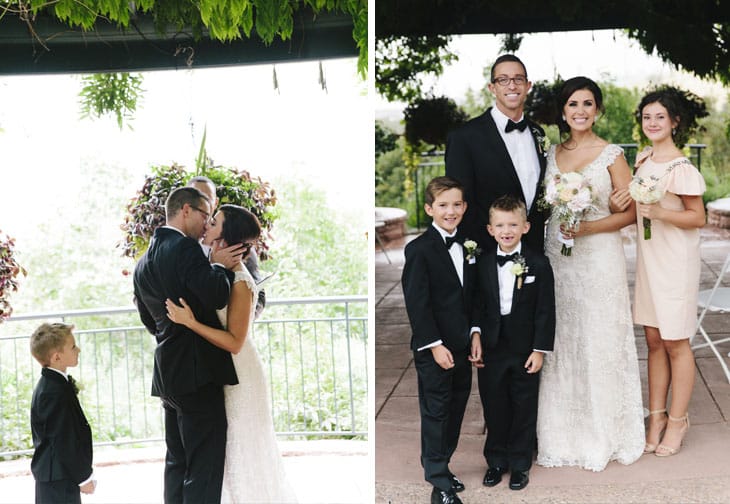 What was your favorite wedding day moment?
I have three children from a previous marriage and they were an important part of our special day. After the ceremony ended, the five of us walked away as a new family for the very first time. When we got a short distance away from the crowd, we took a few moments to just hold each other in a big group hug. We were all so emotional and happy – there were tears and smiles and giggles. It is a moment I will never forget.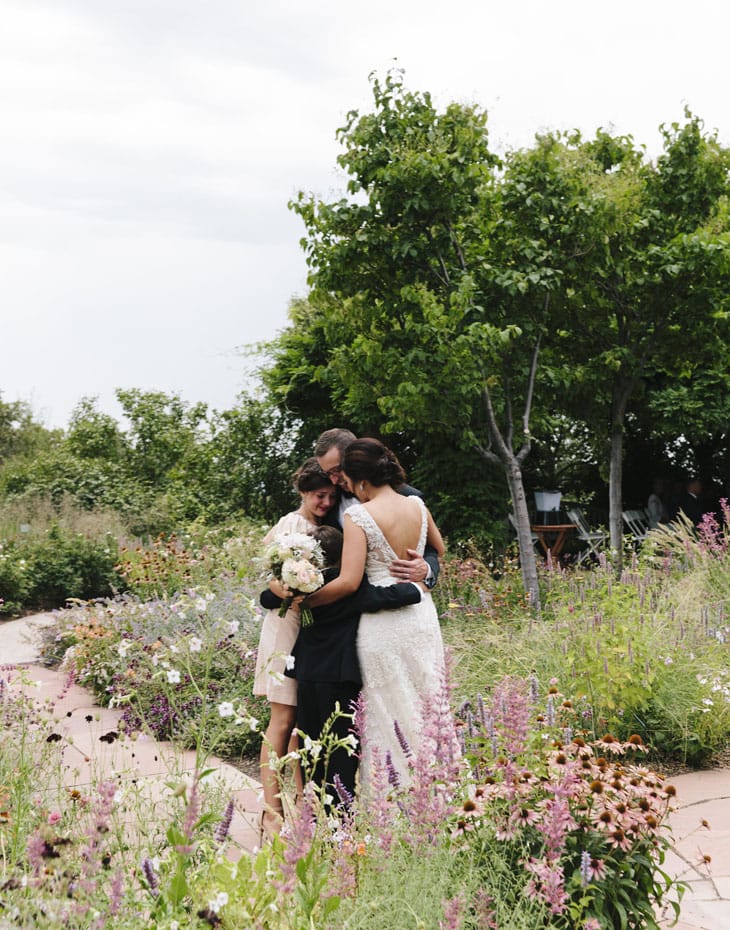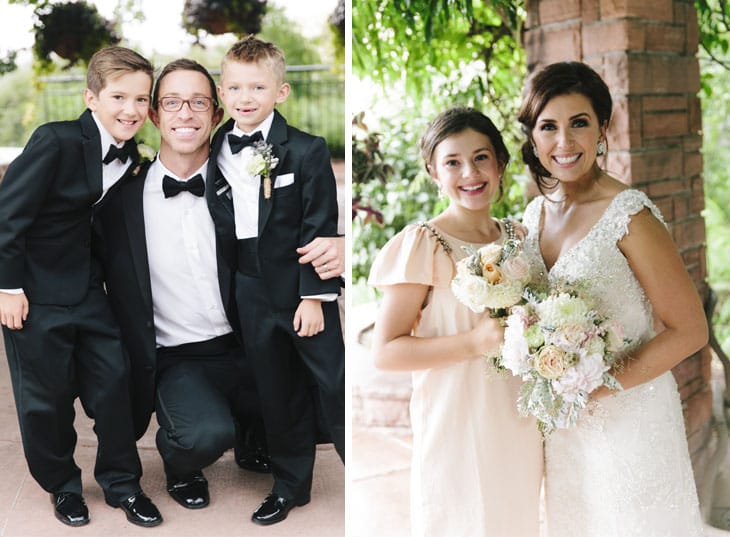 What advice do you have for future brides?
Find a moment to take it all in. I was overwhelmed by how everything came together and how hard our family and friends worked to make our day perfect. It is a beautiful thing to let that soak in and appreciate every detail.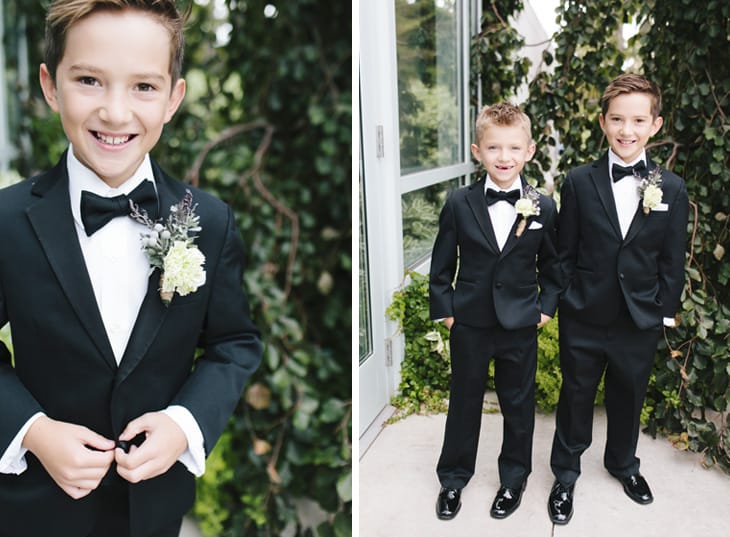 Which Maggie Sottero gown did you wear?
Simone by Sottero and Midgley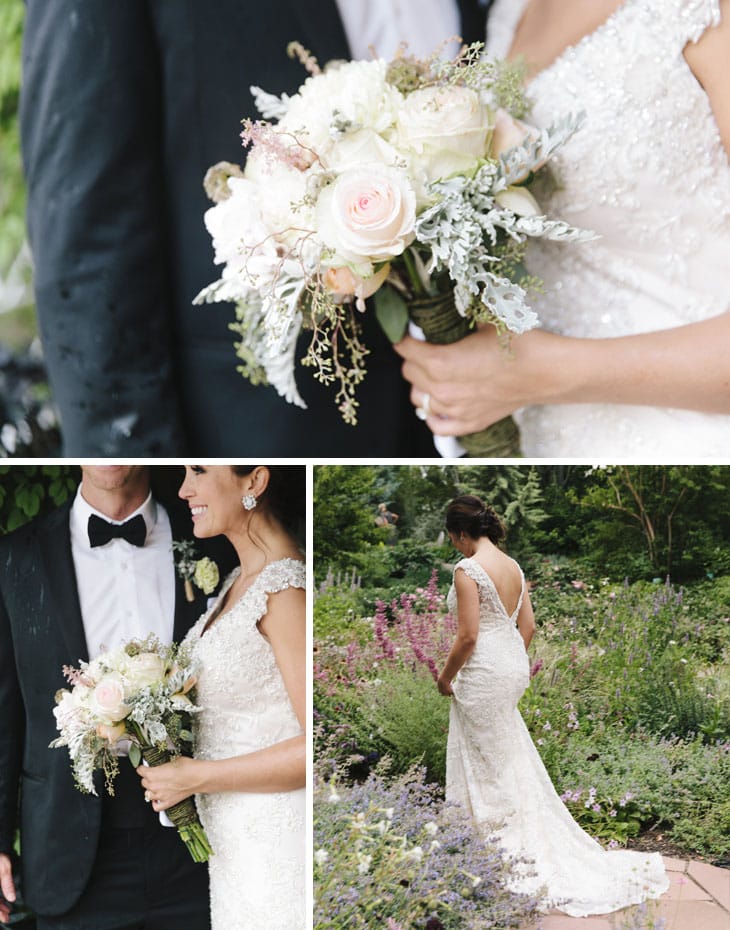 How did you know when you found "the dress"?
The gown was completely different than what I originally set out with in mind. Some of my closest girlfriends were with me when I was trying on wedding dresses and their reaction to this particular dress made me feel like a million bucks. The dress is glamorous and elegant, but not over the top. I felt beautiful in it!