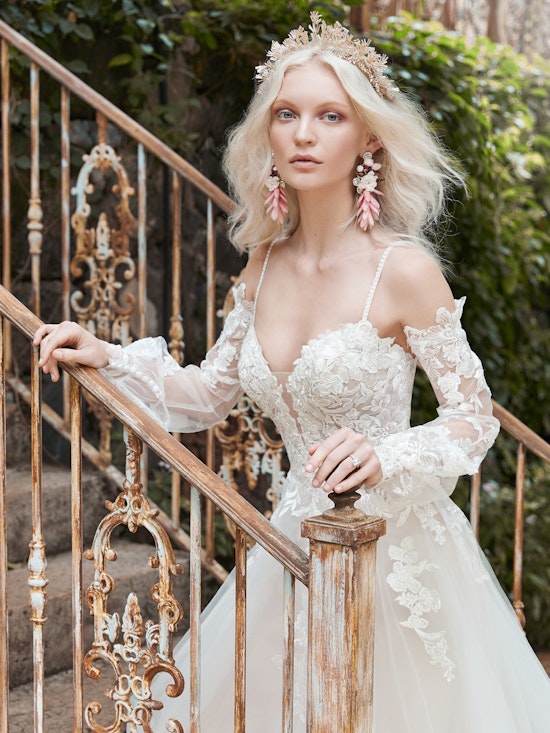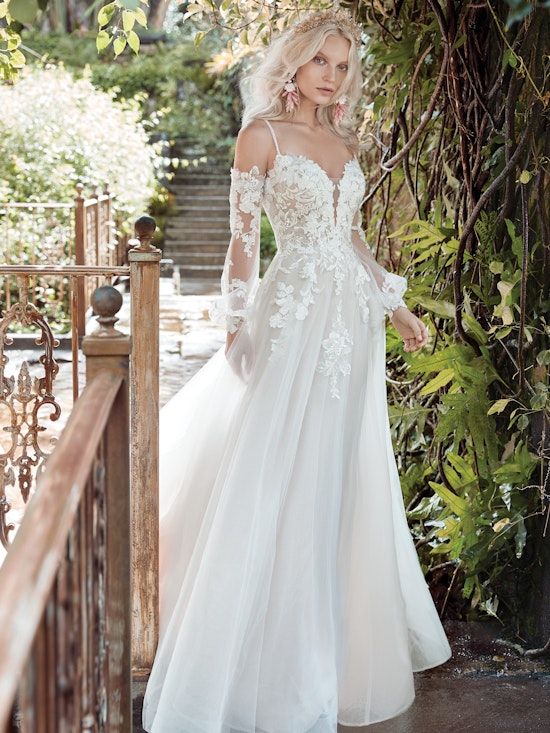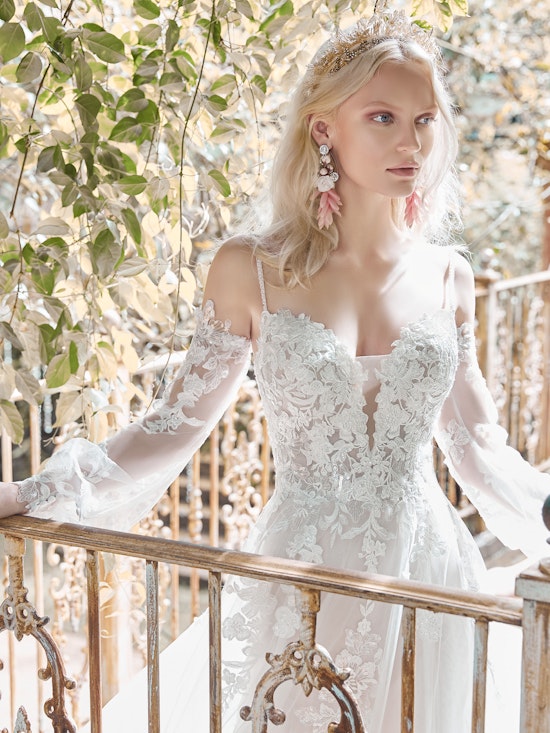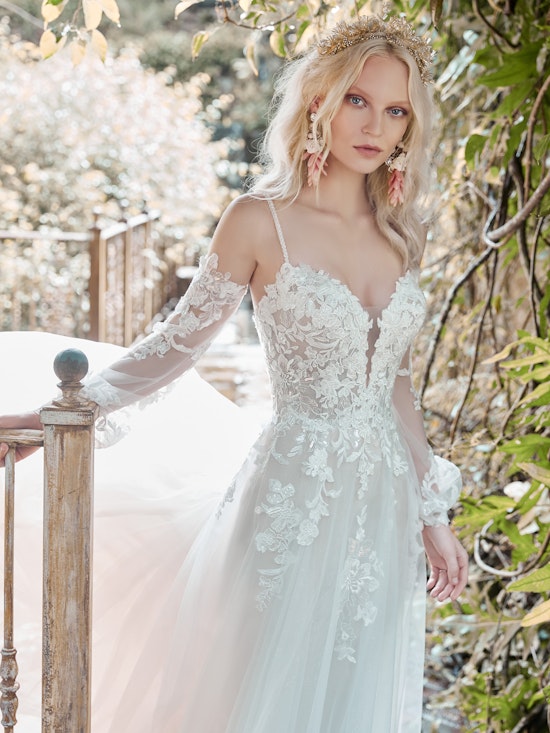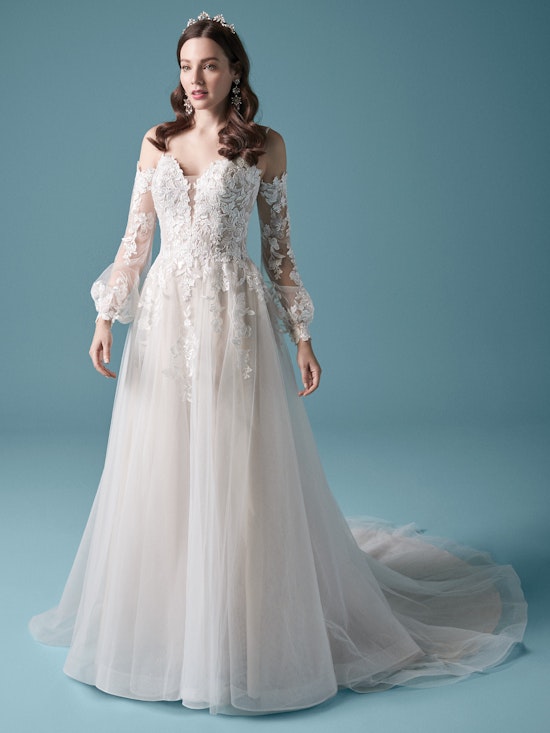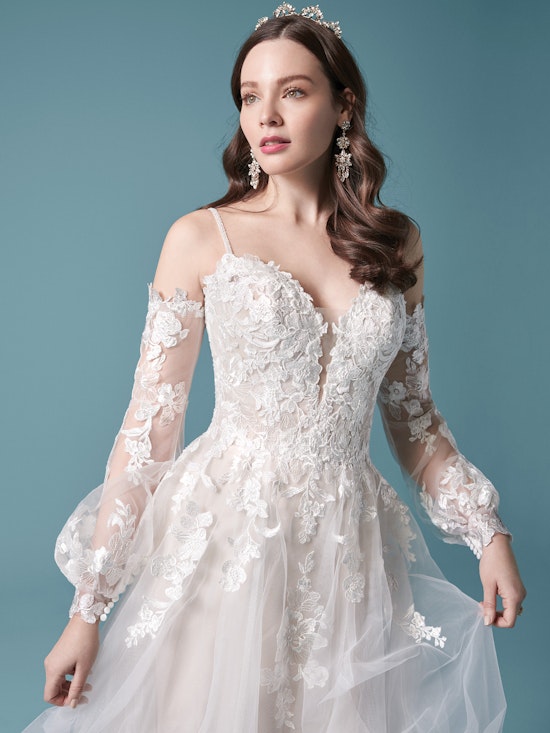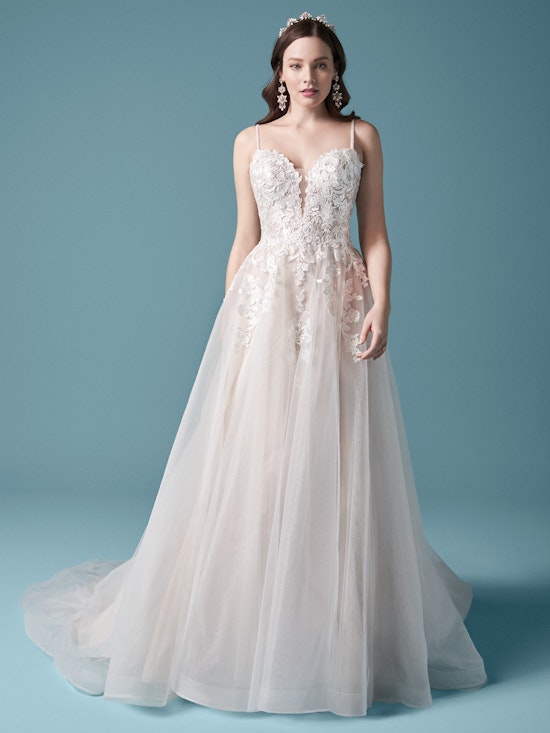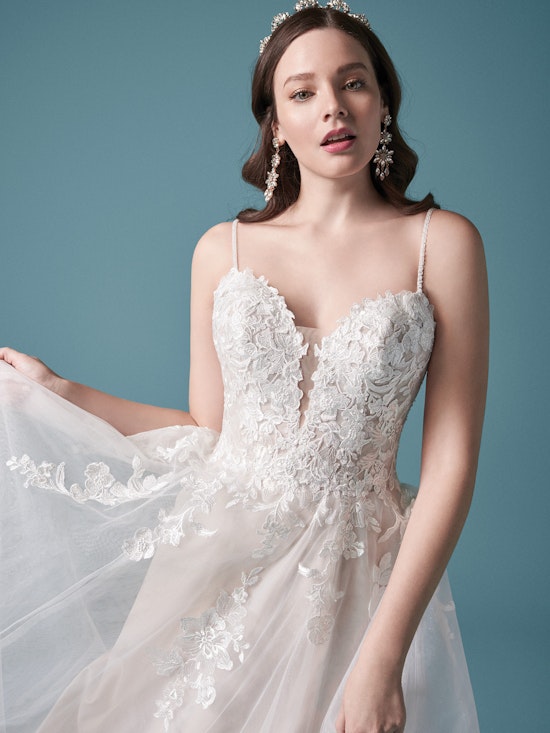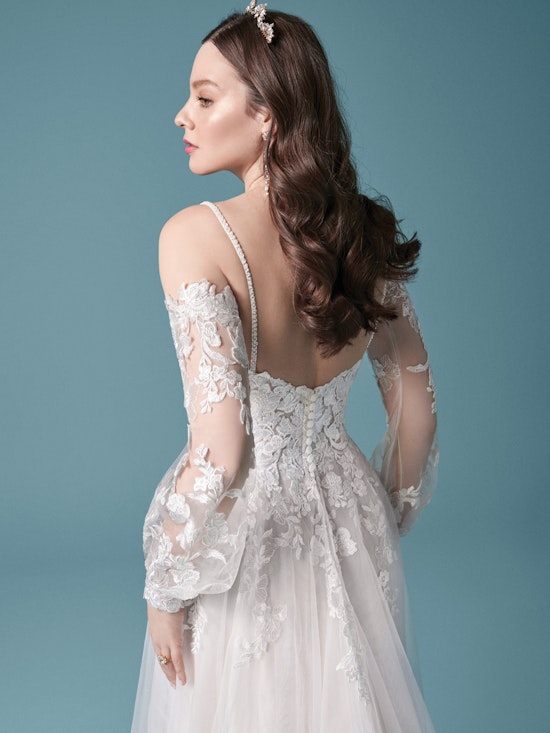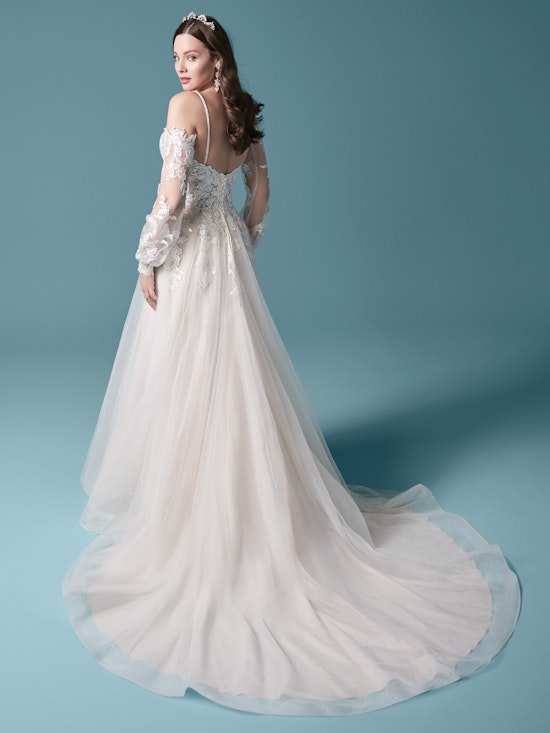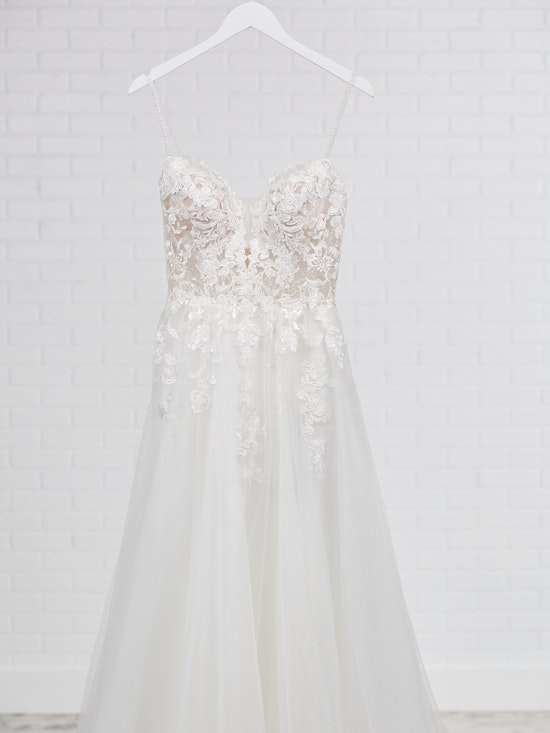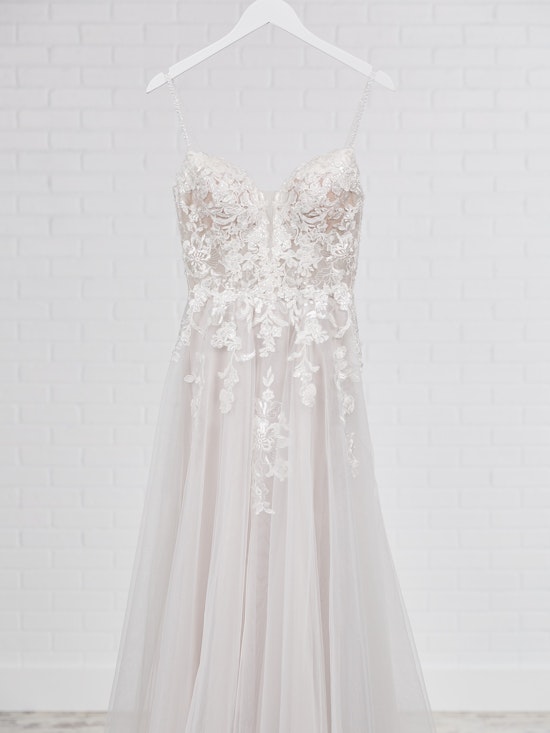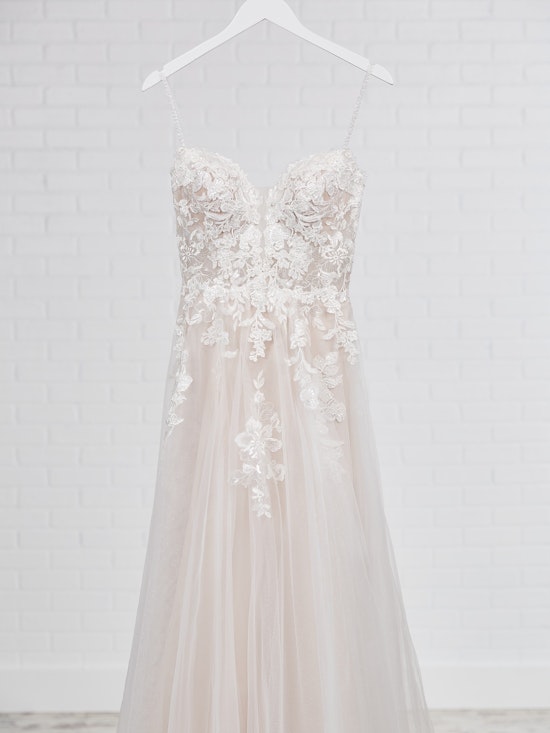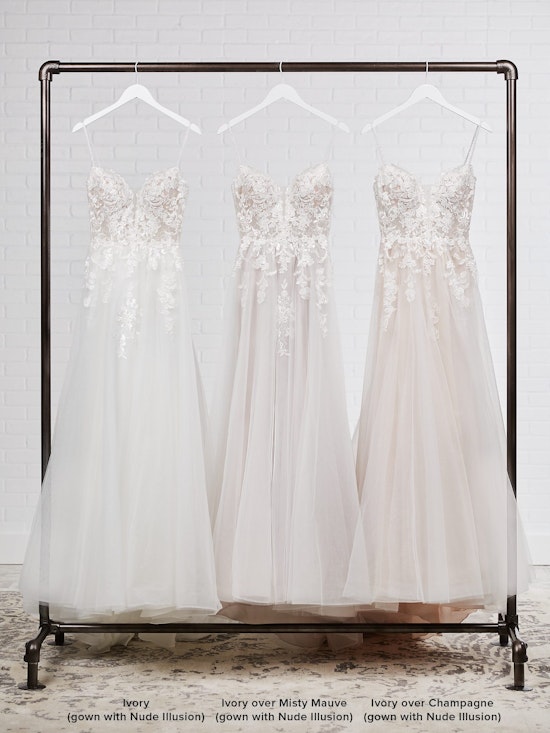 Stevie
Cold shoulder princess wedding gown with chic bishop sleeves
By Maggie Sottero
A cold-shoulder bishop sleeve princess wedding dress for A) looking like you stepped out of a Pre-Raphaelite painting, and B) happy-crying with your betrothed.
The Highlights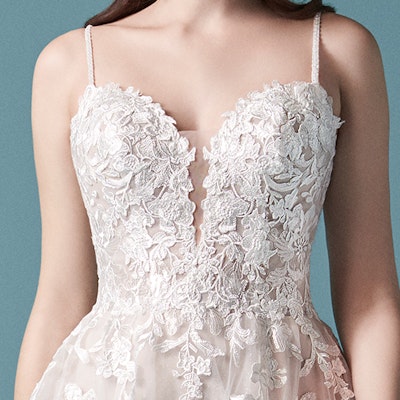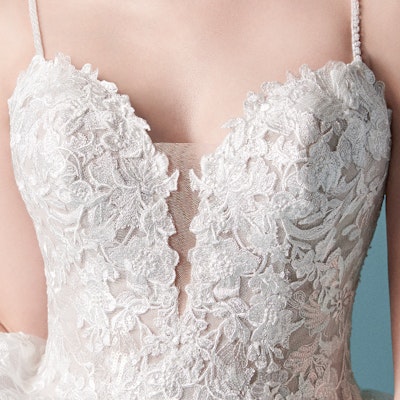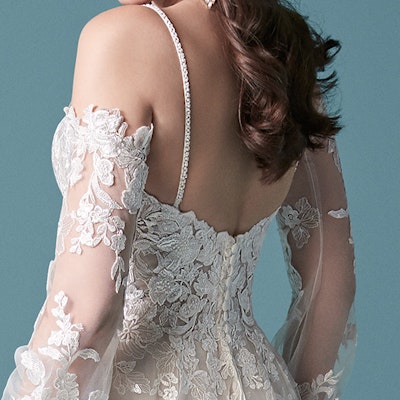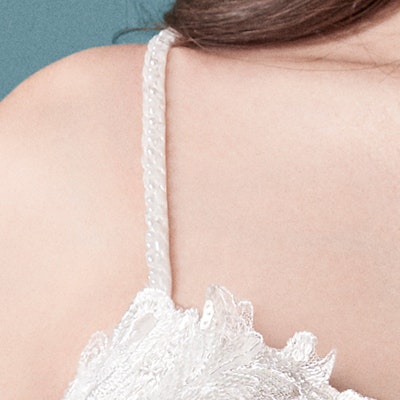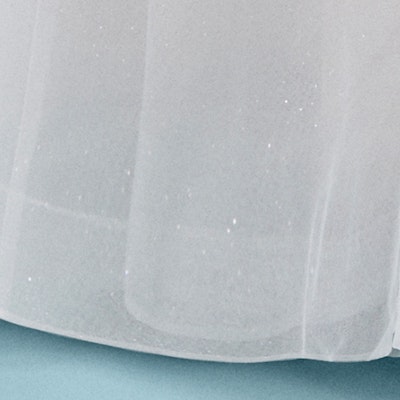 Reviews

5 stars
Michaela Killham
05/28/2021
Killham Wedding Day
What was your favorite feature?
Everything honestly! But if I had to pick one thing it would be the sleeves! The lace designs were so gorgeous! They were of course extremely gorgeous on the dress as well! The sleeves were just so unique!
How did you feel in your wedding dress?
Like a princess! Everyone told me that I looked like a princess walking down the aisle. The first thing my daughter said to me when she saw me getting dressed was, "Mommy's pretty princess!!"
Tell us a little about your wedding day.
Our wedding, like most, was a little hectic. Once I got my dress on and finished the final touches all of the stress went away. Seeing myself completely ready made me feel like, "wow, I can do this". We did first looks before the ceremony, and the look on my husbands face is forever engraved in my brain ??. Then we all walked to the ceremony. Everyone cried, and it was so beautiful. All of my worries about having the perfect day were gone because I was marrying the love of my life ??









Brides Also Love