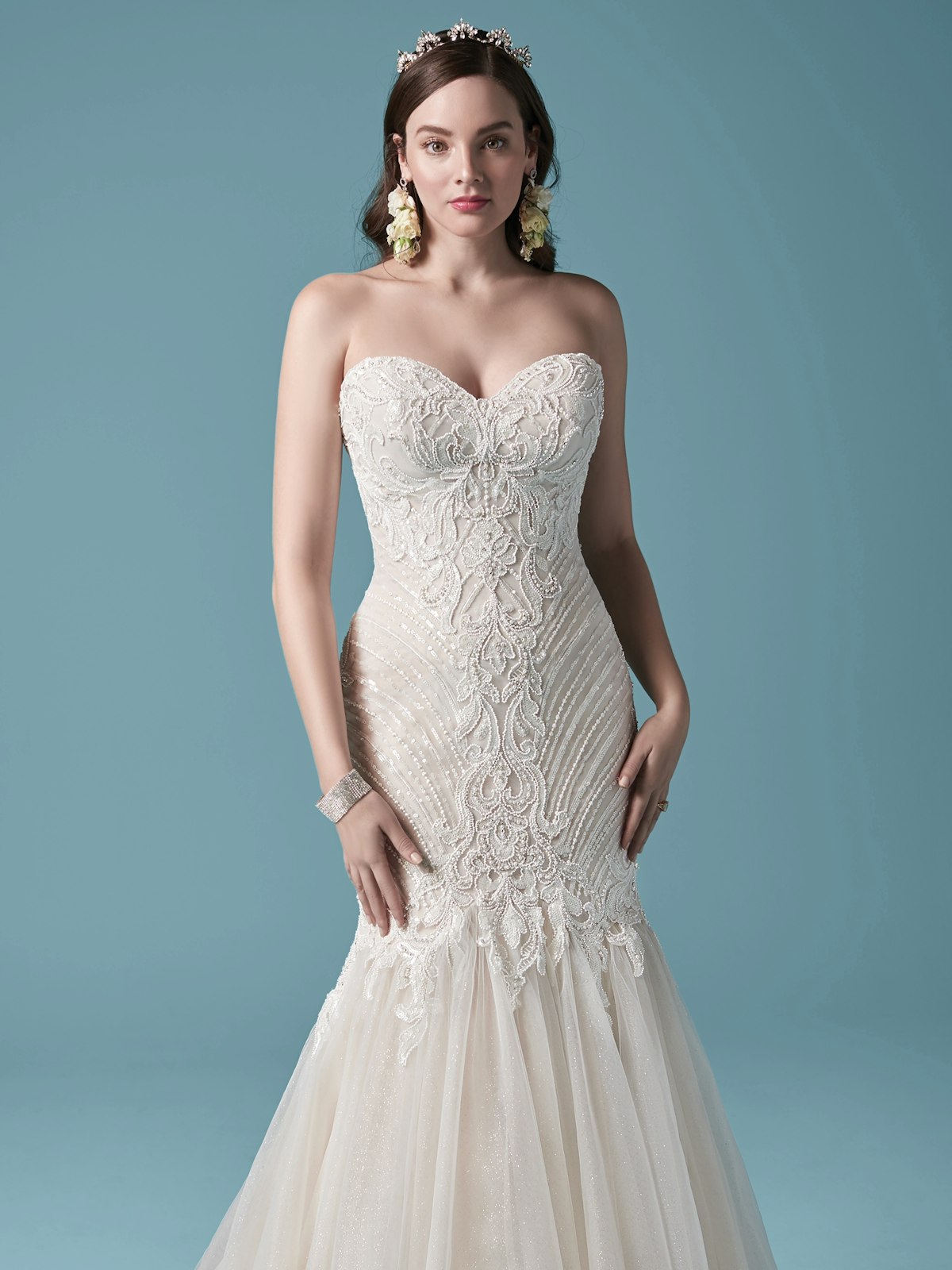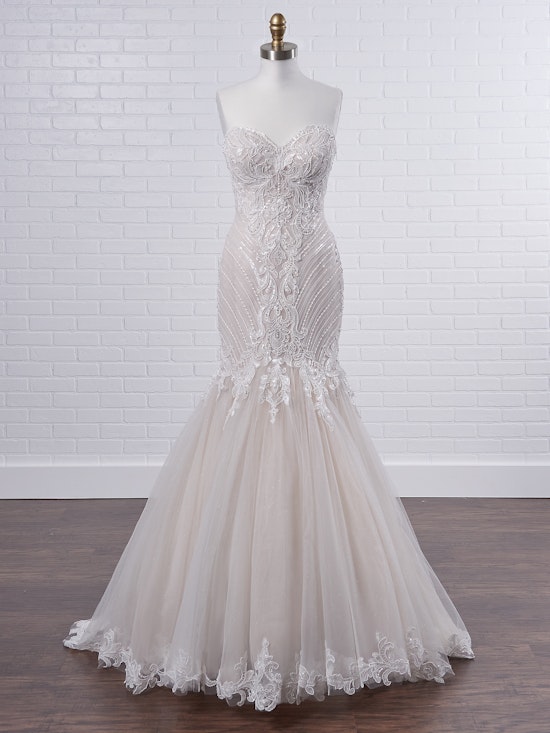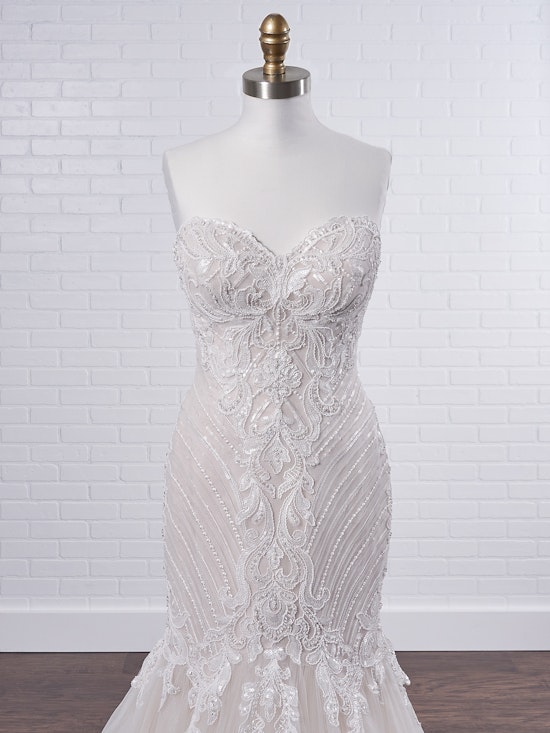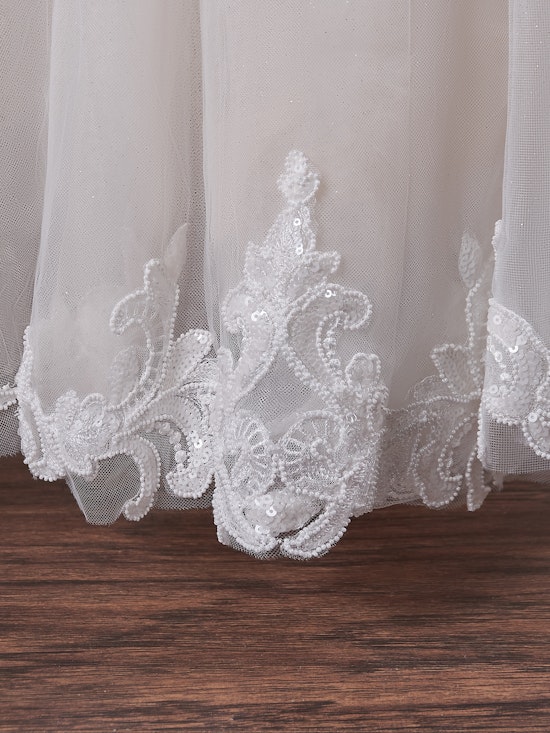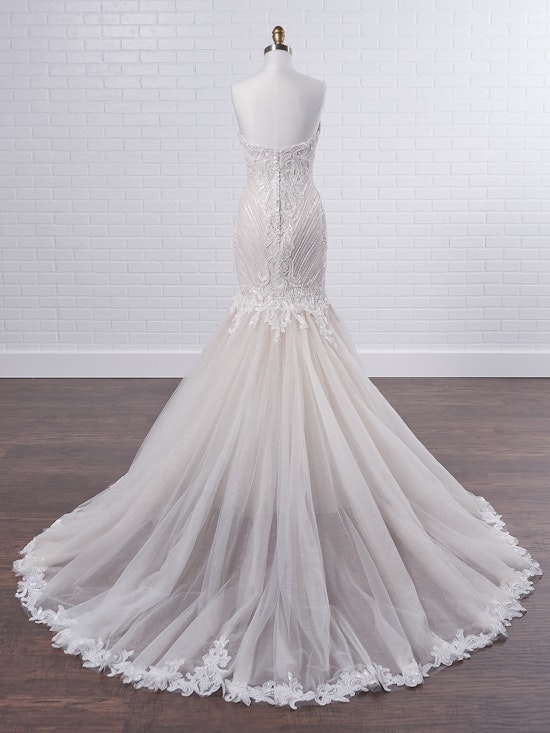 Gideon Marie
Gatsby-inspired mermaid bridal gown for a vintage wedding
By Maggie Sottero
Colors:
Ivory/Silver Accent
Ivory over Champagne/Silver Accent (pictured)
Quick FYI: "Gatsby-inspired" need not be limited to flapper hems and loose waistlines. This glitter tulle mermaid bridal gown stands out as just such a formfitting exception.
The Highlights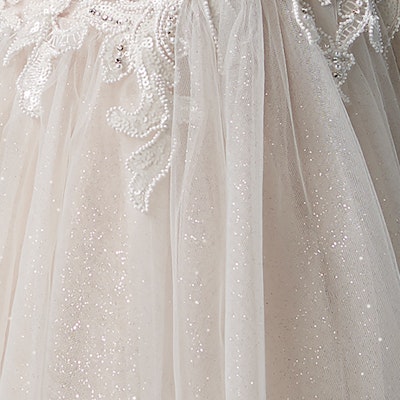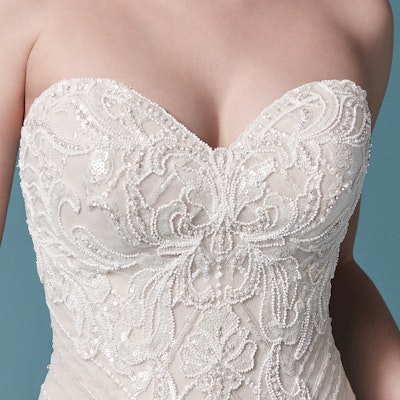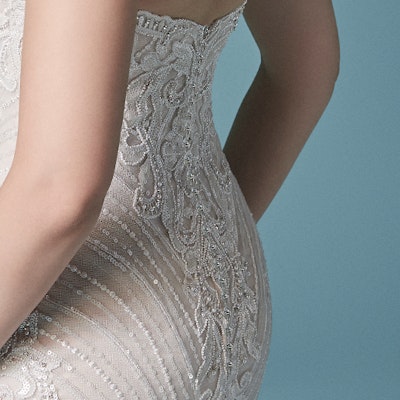 Reviews
5 stars
Lydia Shehata
05/07/2021
Warner Wedding Gown by Sottero and Midgley
What was your favorite feature?
The beading, lace motifs with the crosshatched detail and Swarovski Crystals made the gown just exquisite and unique!
How did you feel in your wedding dress?
I felt beautiful in my Warner mermaid gown, which hugged and complimented my figure to create a great and flattering fit.
Tell us a little about your wedding day.
My wedding date took place as a small ceremony gathering on August 30, 2020 during the COVID-19 Pandemic. Even though it was a challenging and tricky time to navigate, my small wedding ceremony was so intimate and perfect and I wouldn't have had it any other way! The most important people were there to celebrate our love, I married my best friend and wore a Sottero and Midgley dress that made me feel absolutely beautiful in every way on my wedding day.









Brides Also Love