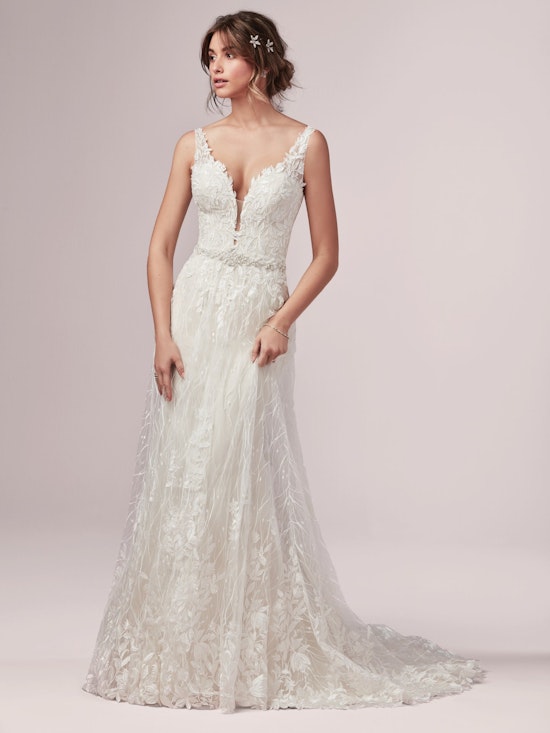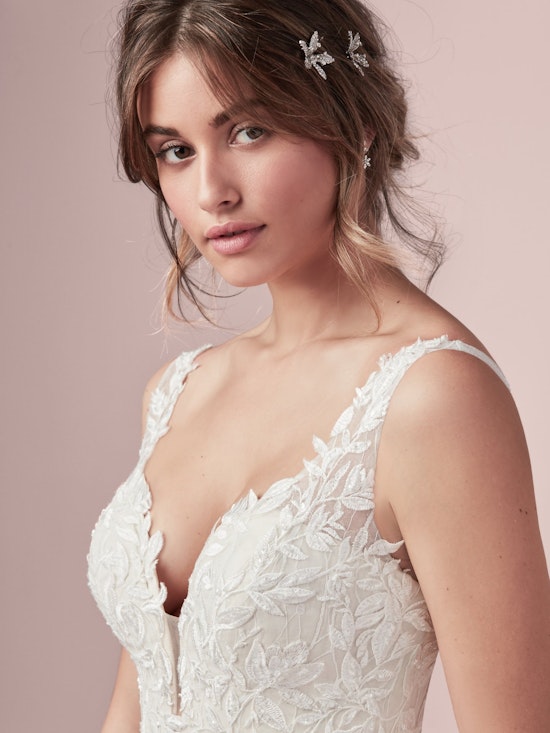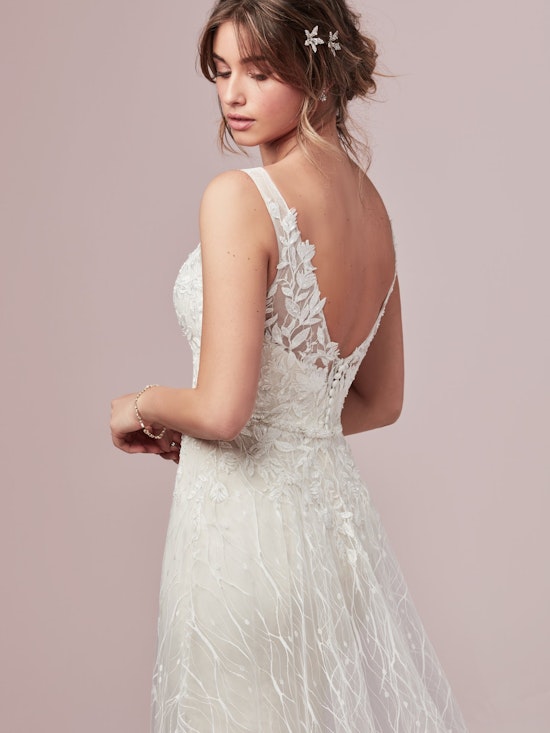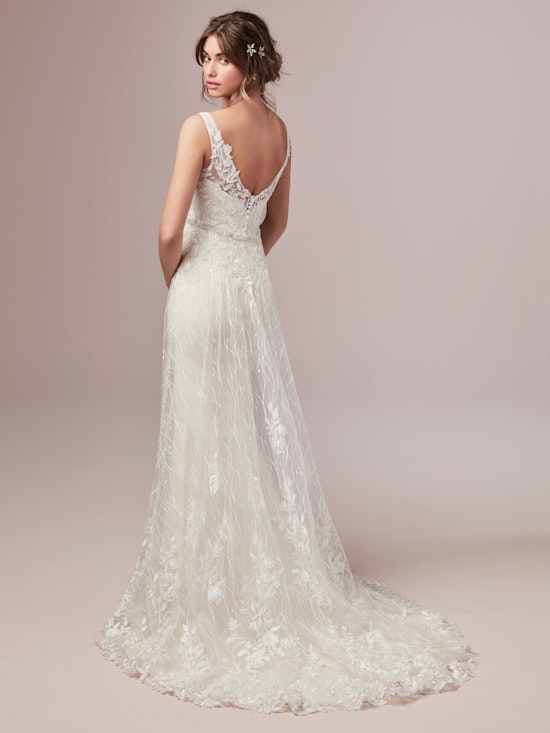 Molly
A lace sheath wedding gown to complete your dreamy-chic-summery bridal aesthetic.
By Rebecca Ingram
Colors:
Ivory (gown with Ivory Illusion)
Ivory over Light Gold (gown with Nude Illusion) (pictured)
We suggest you go "au naturale" for major bridal romance. (That is, with a lace sheath wedding gown featuring lacy blooms and soft embellishments.)
The Highlights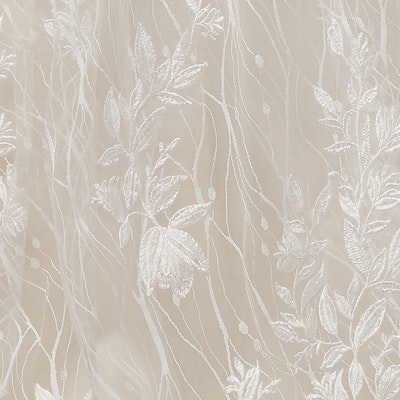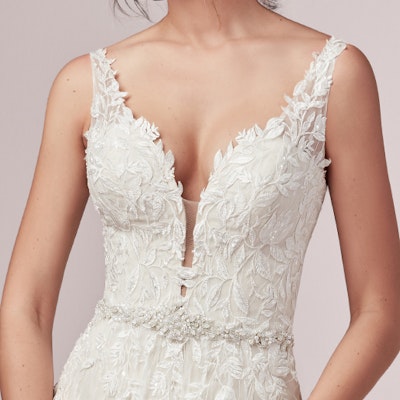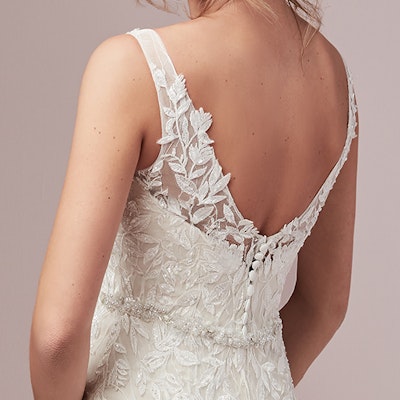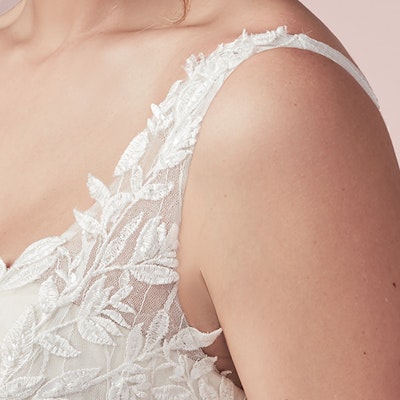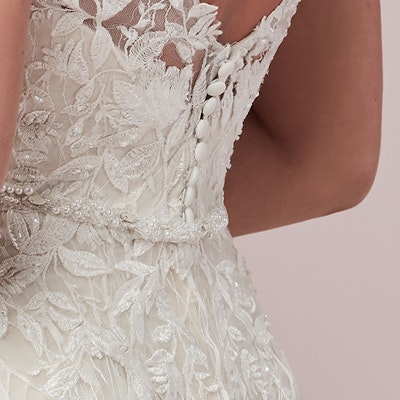 Reviews

5 stars
Sarah Bagger
02/04/2021
Meet "Molly"
What was your favorite feature?
Honestly this dress I think was made for me despite the alterations that needed to be done. I think someone knew about all my loves in a dress and was like "Make sure this is selected for Sarah!" Molly was the first pick from my dress guru/guide! So how about that! The detailing in the dress absolutely took my breath away. The lace, sequins/sparkle, train length, colouring, style, pattern…I couldn't keep my smile off my face! I think in summary…the pattern on my dress was my favourite feature.
How did you feel in your wedding dress?
Like R O Y A L T Y! Like a queen, like a majestic dove! It was light, graceful, stunning! I glistened in the sun and anytime I moved. I could breath deeply, move around with no worries. I did NOT want to get out of it! I was debating whether or not to sleep in it and wearing it the next day to brunch! Comfort was vital and sure enough my dress was very, VERY comfortable. If I couldn't squat it was a no from me, but alas I could do all sorts so I highly recommend!
Tell us a little about your wedding day.
We were very lucky it happened at all! We were all about 10.10.2020 and our wedding wish was to keep our date, which came true. Our wedding was located at a beautiful, local winery which we both had a special connection to growing up. We both love the country and being outdoors, so all the boxes ticked there! We'd describe our wedding as rustic & romantic, MAGICAL, and so much fun!!! We were filled with such an endless amount of joy we were laughing all day! I hope our photos inspire others!








Brides Also Love