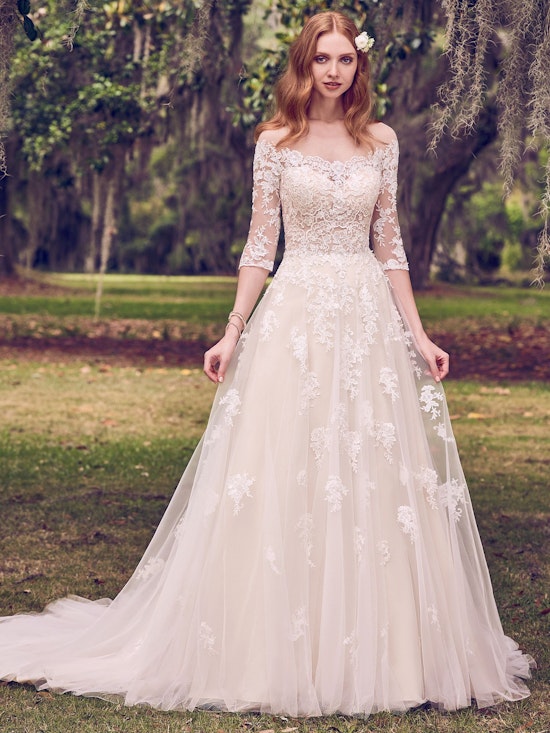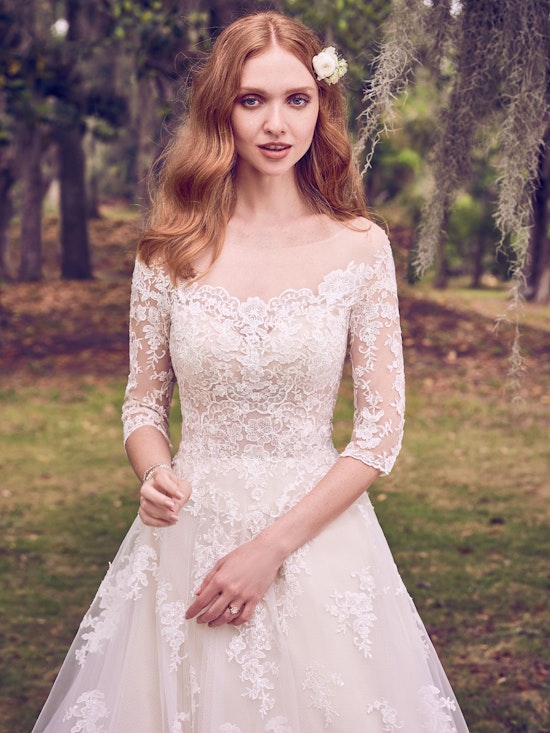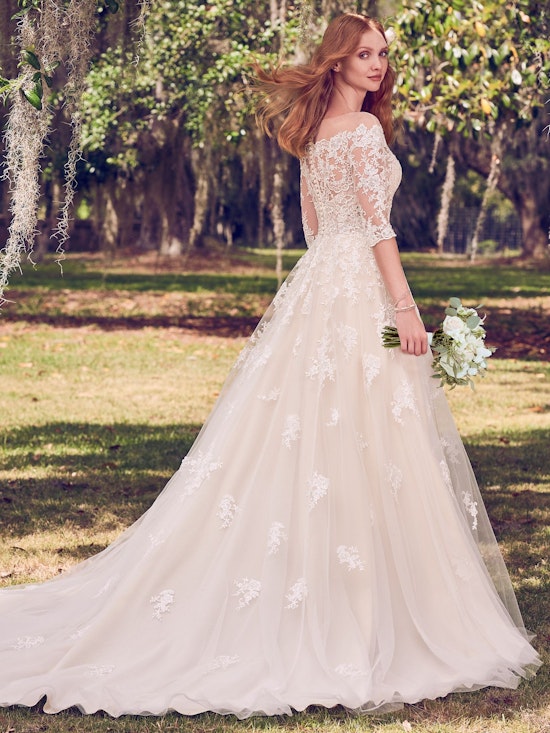 Bree
An off-the-shoulder A-line wedding dress to complement a lush bouquet.
By Maggie Sottero
Colors:
Ivory
Ivory over Champagne (pictured)
White
You like classic. You like whimsy. You like inspiration from royal celebrations, but nothing too on-the-nose. This off-the-shoulder A-line wedding dress is calling your name.
The Highlights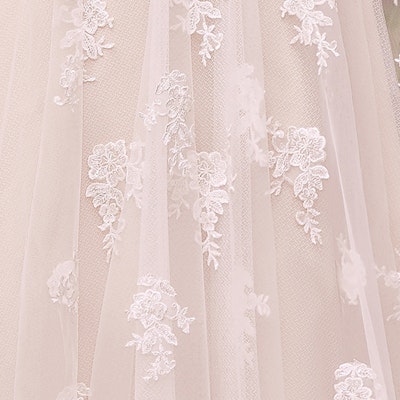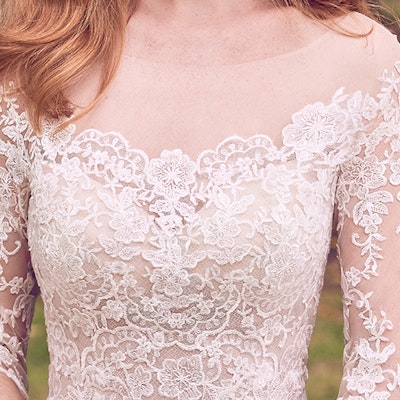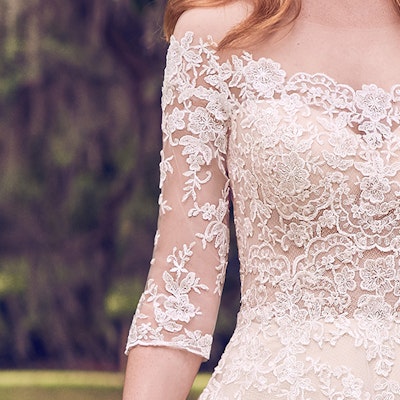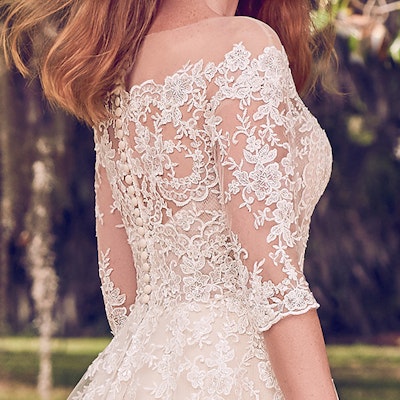 Reviews

5 stars
Julianne
06/21/2021
The perfect dress!
What was your favorite feature?
I absolutely loved the floating neckline and A-line silhouette!
How did you feel in your wedding dress?
I felt SO beautiful! It was so flattering, romantic, and elegant. Truly the perfect dress for me!
Tell us a little about your wedding day.
Our original wedding plans were to get married in Italy in June of 2020 -- but those plans were, unfortunately, cancelled due to the pandemic. We ended up getting married on 6/10/21 in Topsfield, MA. The venue is stunning and has a quintessential 'New England feel' that we both very much love. The day really could not have been more perfect. I hate to overuse that word but it's truly the only one that seems to be the most befitting. I couldn't have imagined a more special day!






Brides Also Love