Tips and Trends
|
September 26, 2018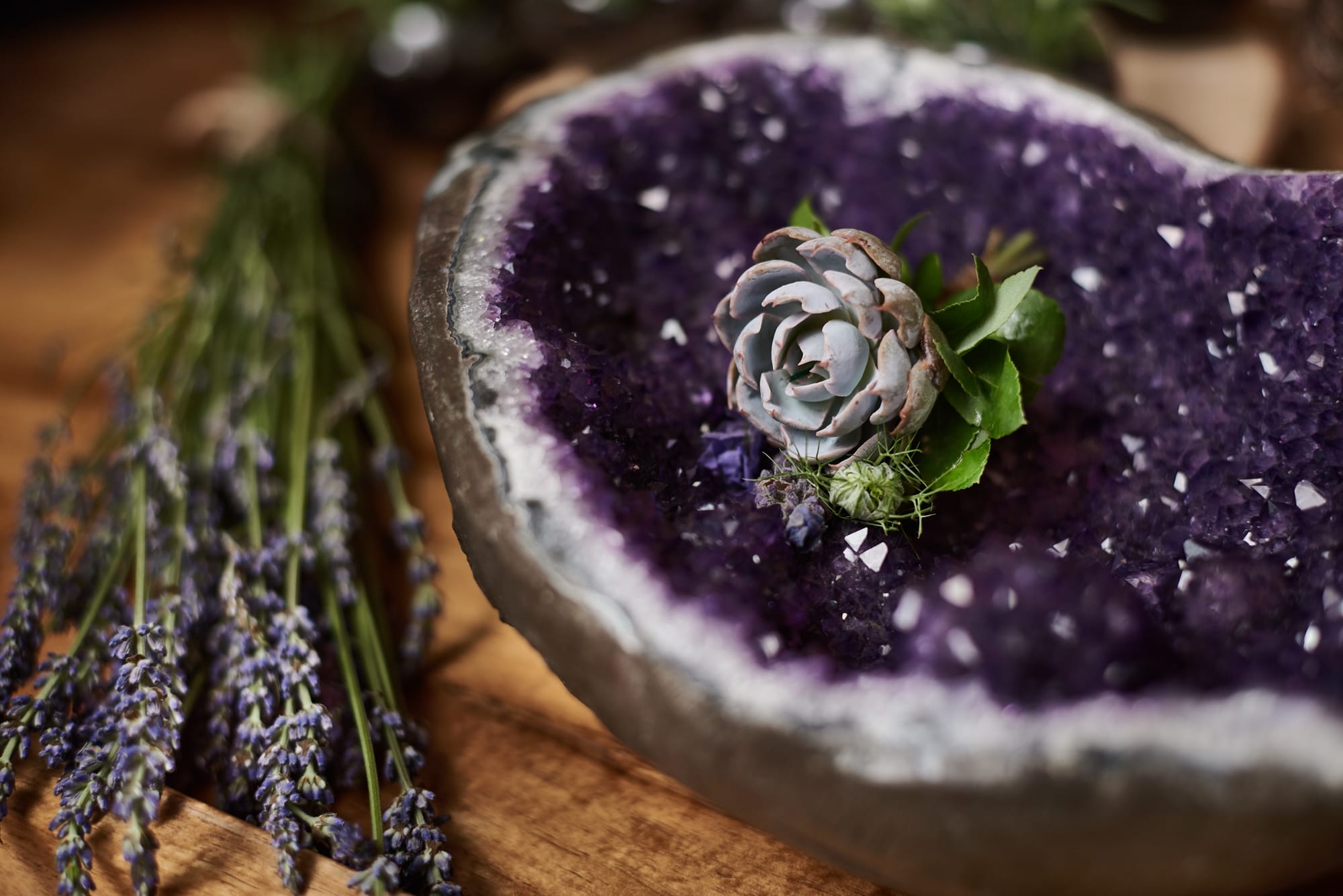 📷 PC:Sephory Photography
In honor of the 2018 Pantone Color of the Year, we've compiled a gorgeous gallery of ultra-violet wedding inspiration and wedding date horoscopes. According to the Pantone website, this intriguing and meditative hue evokes the "mysteries of the universe," providing spiritual and creative refuge in a busy world. So if you're in the midst of wedding planning for a 2018 or 2019 celebration, read on for your astrological 411 and Pantone palette inspiration!
Aquarius Marriages
Your Wedding Date: January 20 – February 18
Your wedding will be unconventional and quirky, so give your guests something to talk about! If you're a big fan of the Pantone ultra-violet, try incorporating amethyst into your wedding décor—it's the birthstone for February. As for you and your sweetheart, set aside alone time to embrace the Valentine-y feels.
Pisces Marriages
Your Wedding Date: February 19 – March 20
This astrology sign is marked by creativity and fantasy, so go for the magic but don't lose the gravity of the occasion. Consider this ceremony of lifelong commitment as a chance to tell your real-life fairytale…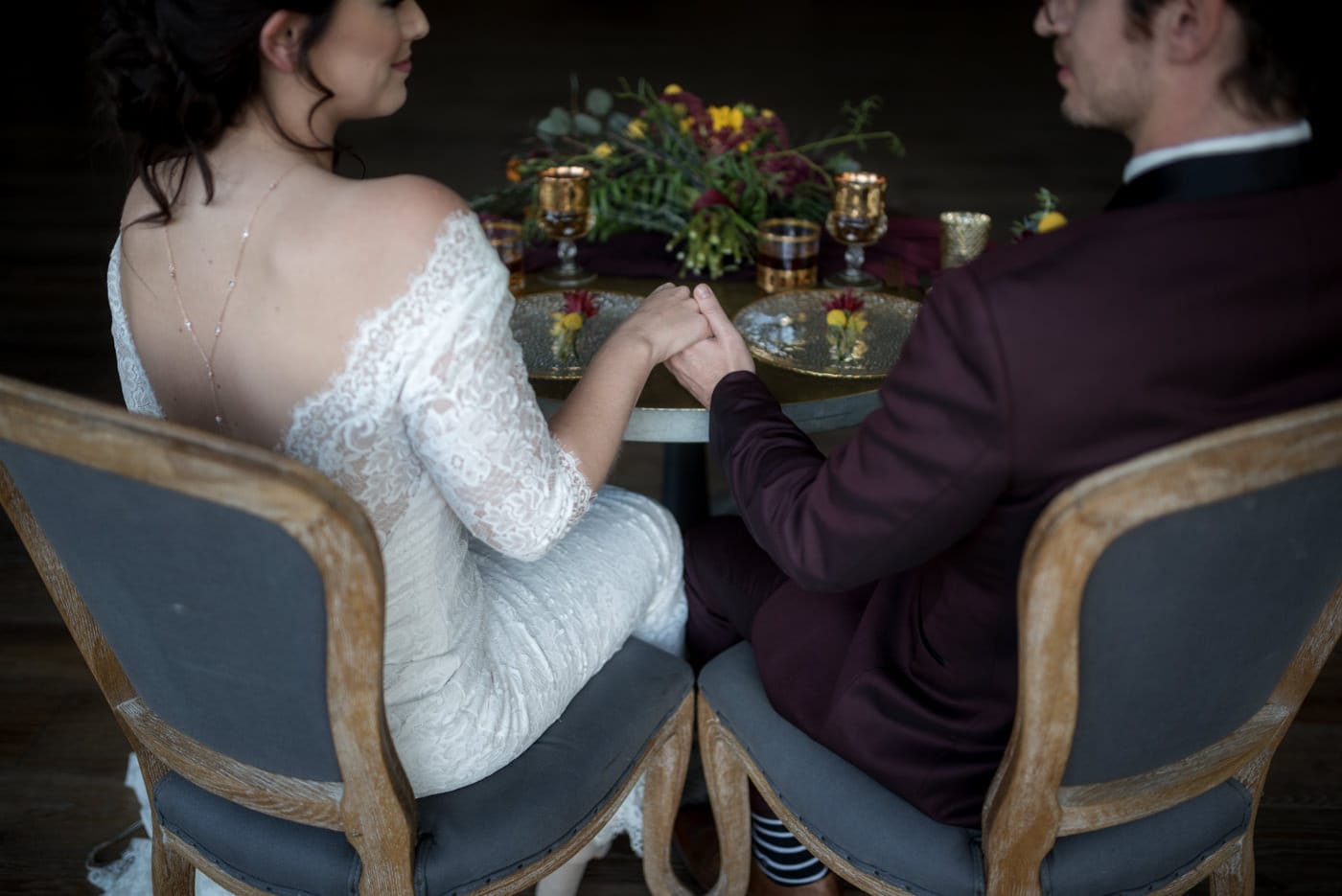 👗 Dress: McKenzie 📷 PC:f27 Photography
Aries Marriages
Your Wedding Date: March 21 – April 19
Aries is fierce, bold and adventurous, so ultra-violet is perfect for your palette. But don't let this deep hue get too competitive with your other colors. Keep company with the springtime-y pairings—think crocuses in melting snow!
Taurus Marriages
Your Wedding Date: April 20 – May 20
This is a slow and steady time of year, so don't be afraid to get a little festive with your Pantone colors and décor. Your marriage will be sensual, luxurious, and opulent, so find ways to mix it up if you and your sweetheart tend to get stuck in ruts.
Gemini Marriages
Your Wedding Date: May 21 – June 20
You'll crave variety in your marriage, so kick it off with this unexpected Pantone palette. Your relationship will also be marked by strong verbal and physical communication, so consider ways to elevate your vows ceremony with poetry, unique traditions, and collaboration from friends and family.
Cancer Marriages
Your Wedding Date: May 21 – June 20
If you're getting married under the Cancer sign, think of ways to stay connected in the journey ahead, as you may tend toward isolation. Your wedding should be centered on food and desserts, so go full Pantone purple with the banquet table!
Leo Marriages
Your Wedding Date: July 23 – August 22
A Leo marriage is all about the drama and theatricality, so play it up with a royal-hued palette and gorgeous florals. If you need a little grounding, add more greenery and woodsy texture to your ultra-violet moodboard.
Virgo Marriages
Your Wedding Date: August 23 – September 22
Don't let your OCD issues spoil the party. Add late-summer pleasantries to your wedding, starting with evening cocktails, garden wanderings, and your favorite soundtrack.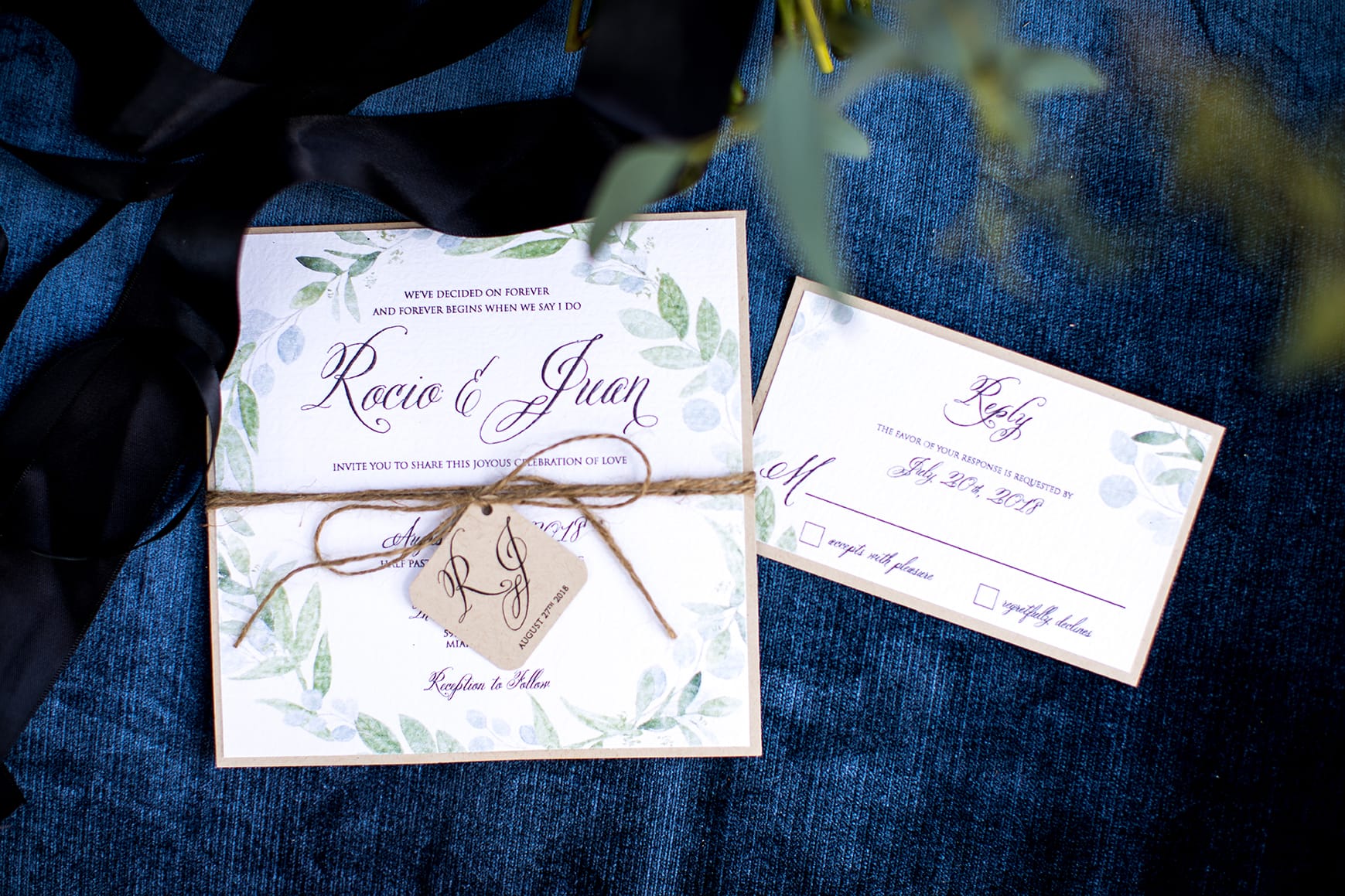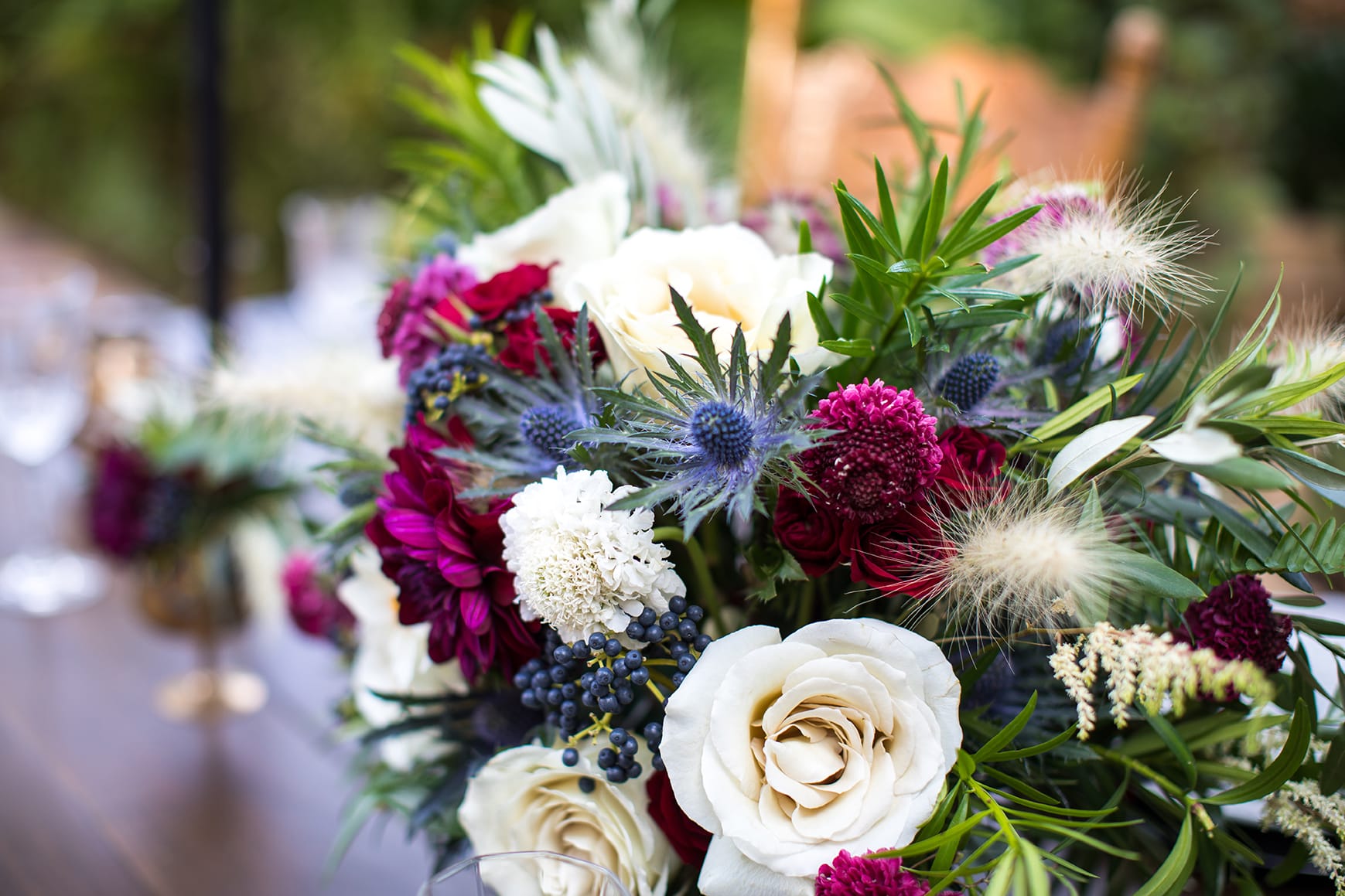 📷 PC: Snap Photography Design
Libra Marriages
Your Wedding Date: September 23 – October 22
A Libra marriage is all about balance and cooperation. And what better way to do that than over a bounty of fall harvest? Try incorporating lavender sprigs into your ultra-violet décor—these late summer blooms represent grace, elegance, and serenity, with healing powers to boot!
| | |
| --- | --- |
| | |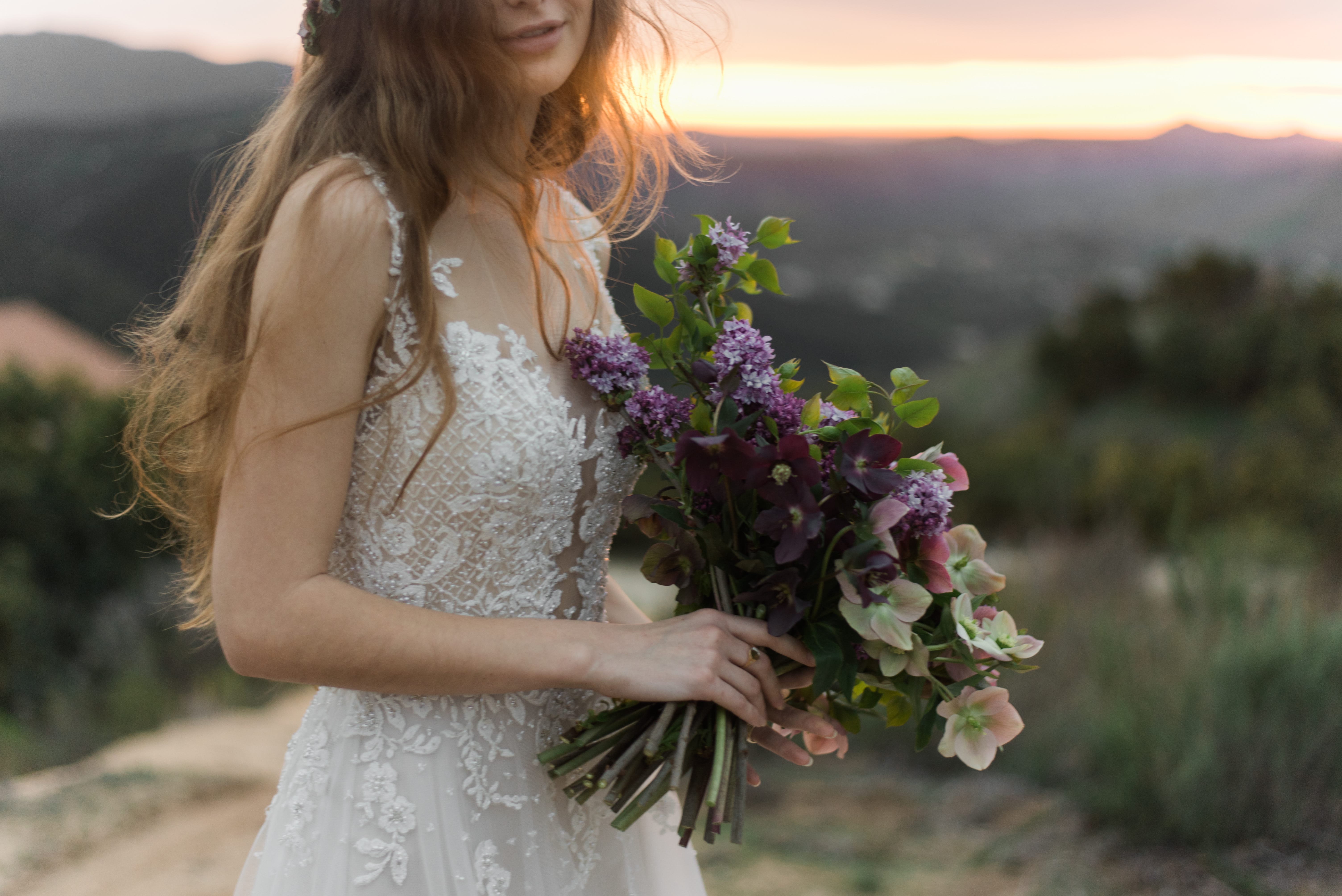 👗 Dress: Avery 📷 PC:Chantel Marie Photography
Scorpio Marriages
Your Wedding Date: October 23 – November 21
This time of year is sexy, intense, and powerful, so plan a sultry and glamorous celebration for your guests. The moody October atmosphere can also incite mischief and sorcery, so watch out for struggles.
Sagittarius Marriages
Your Wedding Date: November 22 – December 21
Your relationship will be adventurous and worldly, and sometimes a little too risky. Embrace the contagious joy of your occasion, but designate a party chaperone to reign everything in at the end of the night.
Capricorn Marriages
Your Wedding Date: December 22 – January 19
Your occasion will be marked by tradition and honor. If you're looking to avoid cold weather, shake up that decorum with a destination celebration. You and your sweetheart could use a little spontaneity!
And lastly, a few gowns to stand out in a sea of Pantone ultra-violet:
Head to an Authorized Retailer to find your dream wedding dress to match your wedding day horoscope.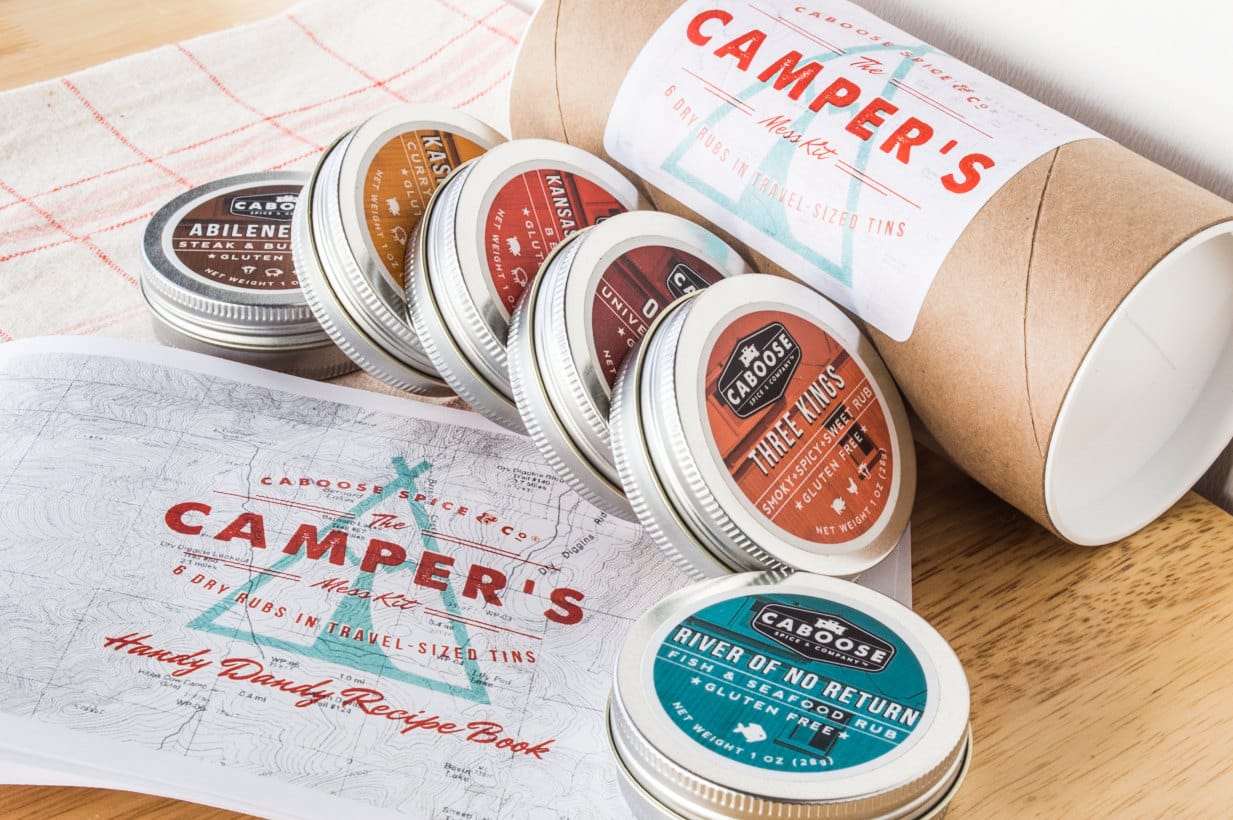 Tips and Trends
| August 17, 2016
Become a Maggie Insider
Save your favorite wedding dresses, learn tip and tricks to planning your wedding and receive early access to all things Maggie!
Sign Up