Tips and Trends
Wedding Inspo
|
November 21, 2016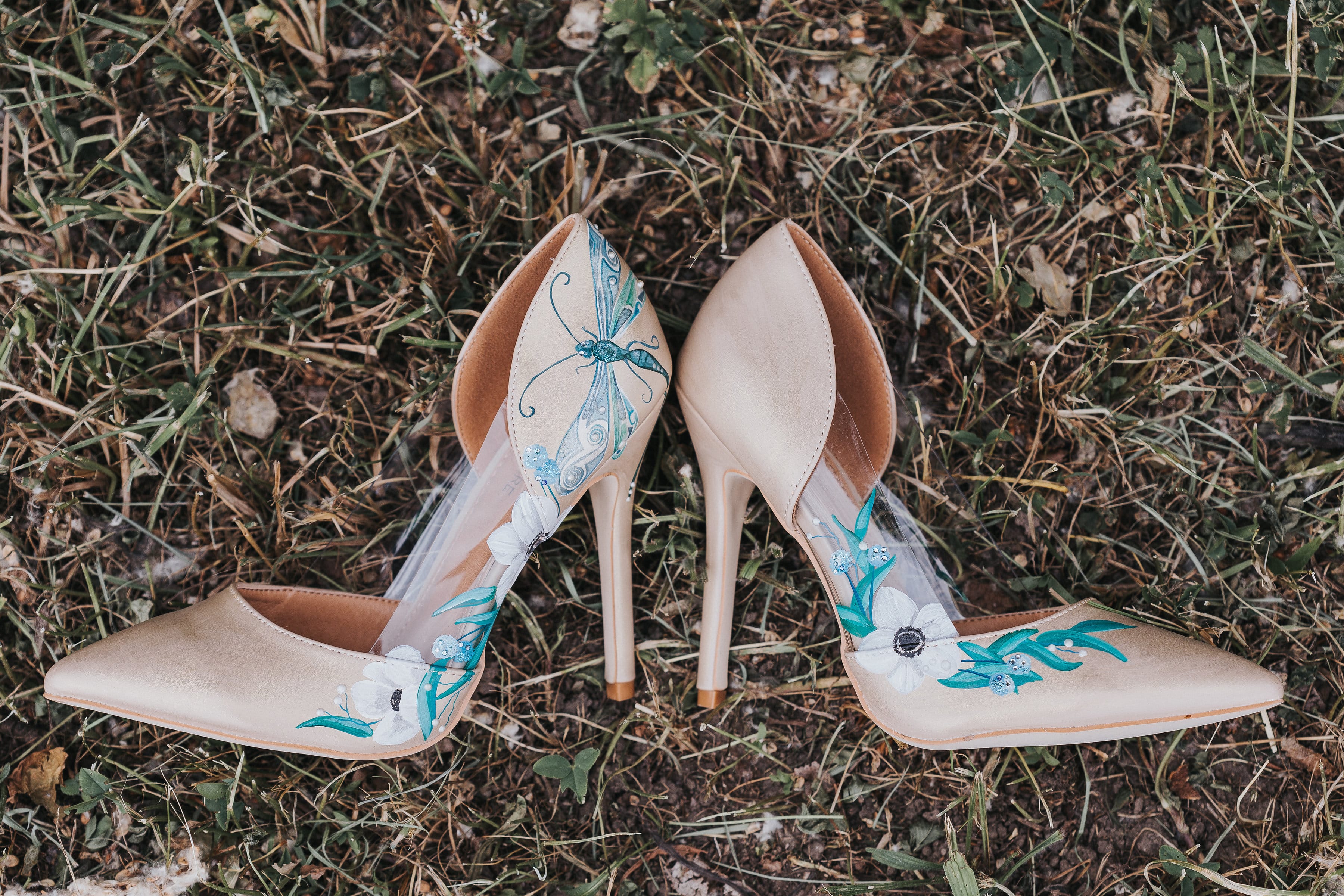 In the wedding industry, we get to work with a lot of talented people. And when something special crosses our path, we love to spread the word to our Maggie, Midgley, and Rebecca brides-to-be. This week we have custom-wedding inspiration courtesy of Monika Maier, artist and owner of Schuhnique Handpainted Shoes.
Monika lives in Übersee, Bavaria, where she has been painting and creating for over a decade. She launched her business in 2012, and has since designed one-of-a-kind shoes for clients and special events across several countries. Her wedding portfolio features pumps, kitten heels, and ballerina shoes embellished with personalized designs, flowers, dates, and calligraphy—the sweetest addition to your unique, DIY occasion!
Love Monika's aesthetic? Get in touch with her on her website, and keep scrolling for our perfect dress and shoe pairings.
The crimson florals and flourishes on these kitten heels are a lovely echo of the 3D motifs on Bianca by Maggie Sottero.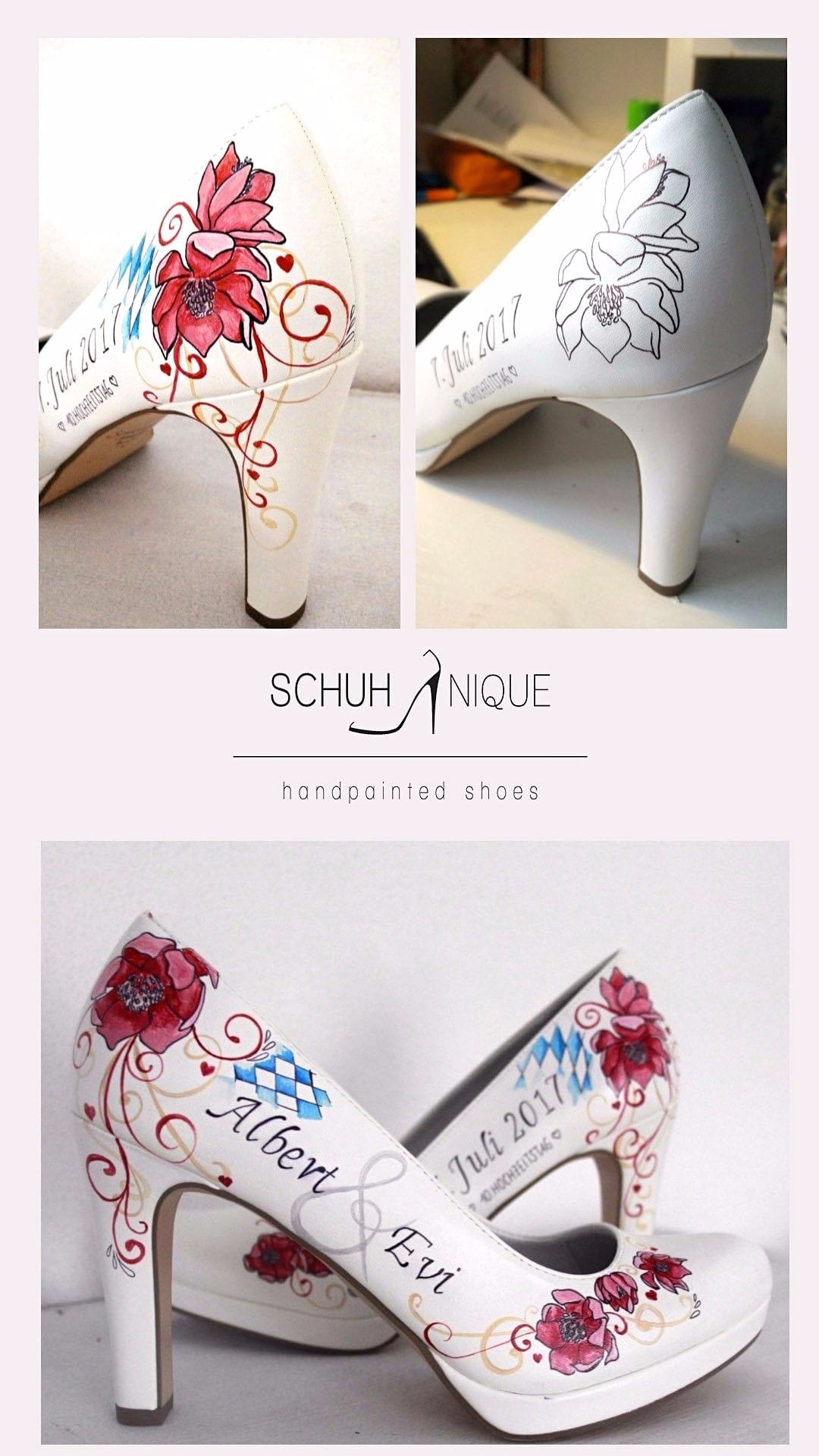 Channel woodland grace in Darcy by Maggie Sottero, and pair with an enchanting pair of dragonfly heels.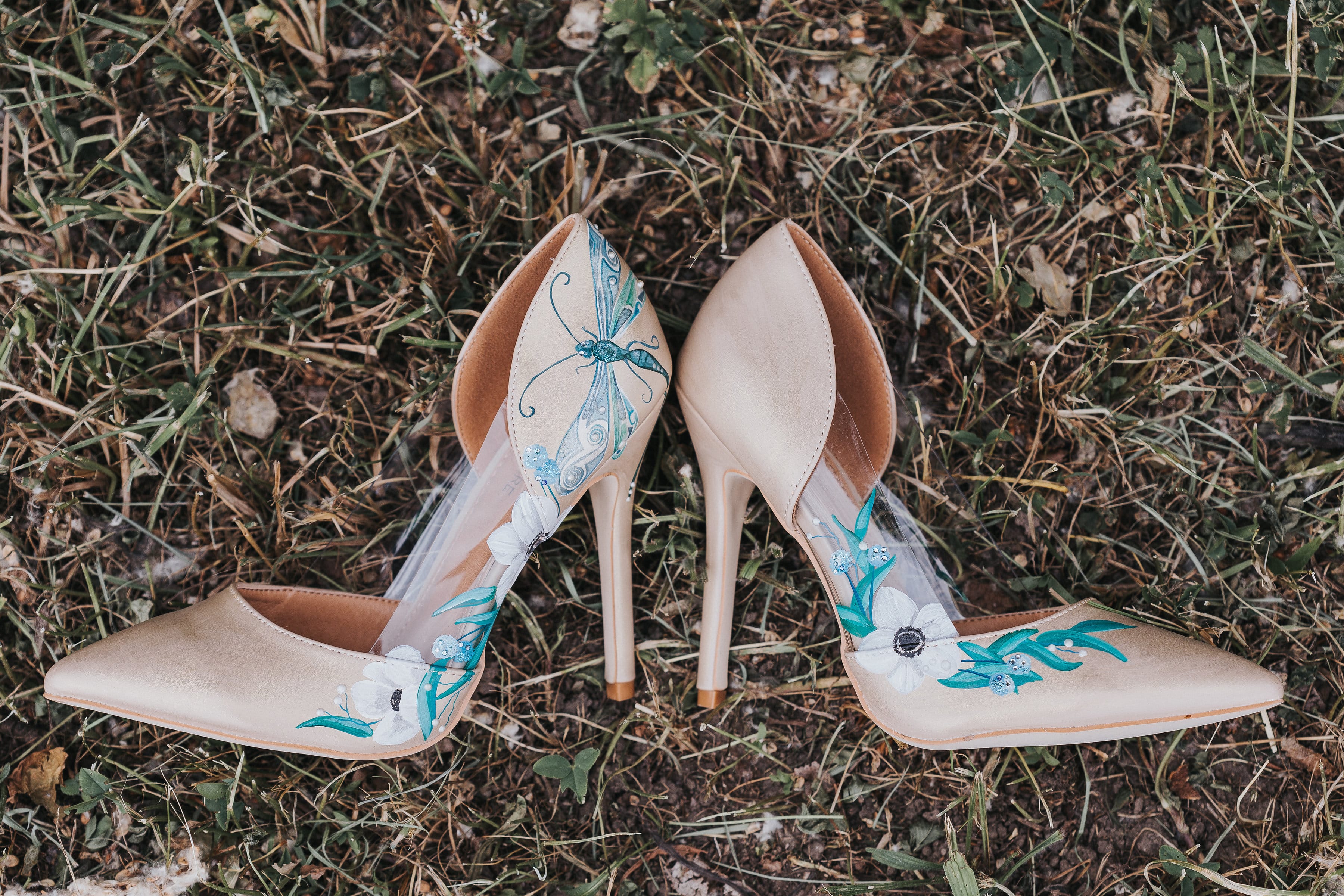 Dance the night away in a simple satin gown like Cohen and this chic pair of vintage-inspired pumps.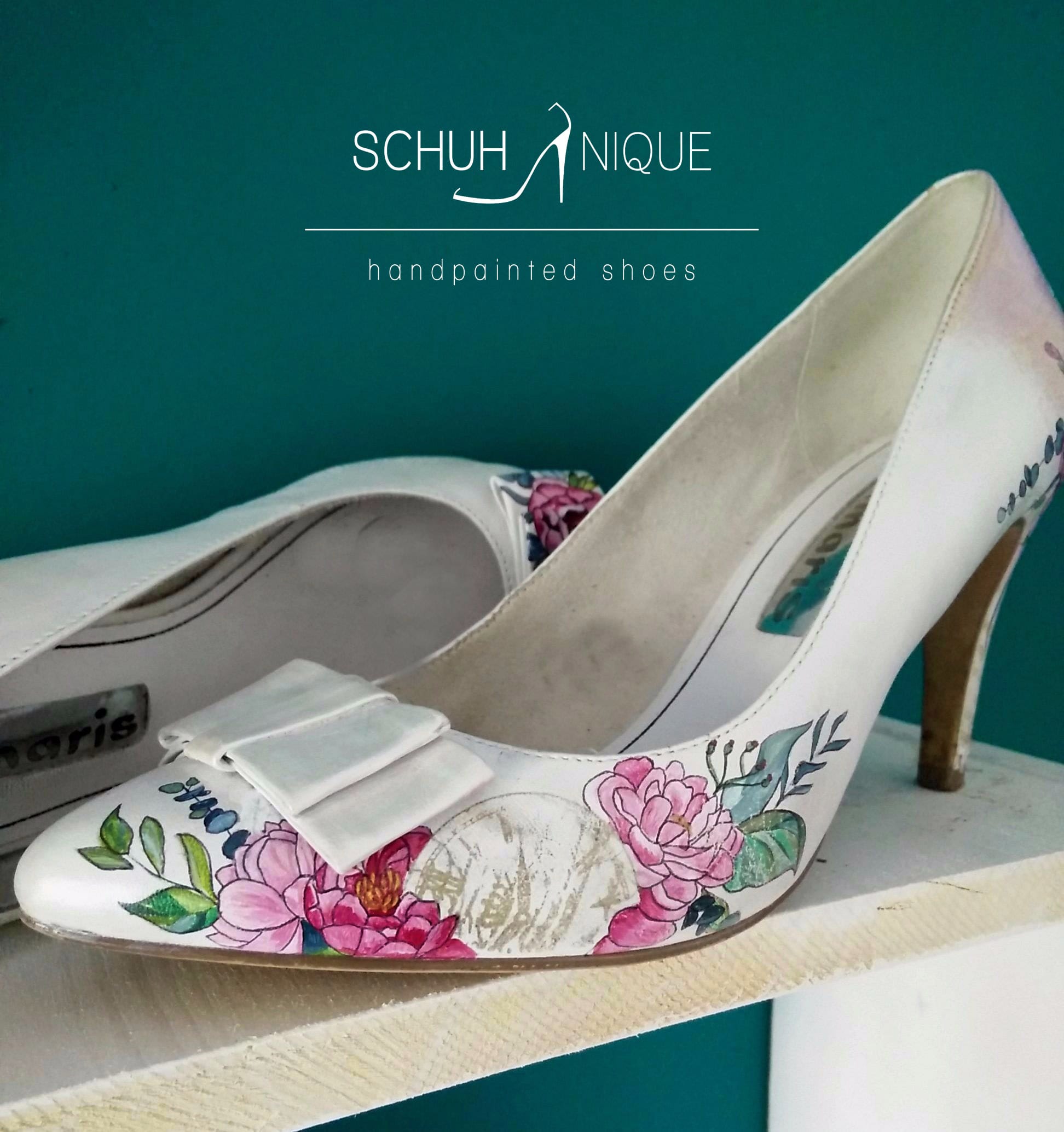 Customize a separates piece like Kallin with a handpainted bridal corset, or switch up a traditional wedding dress for your reception.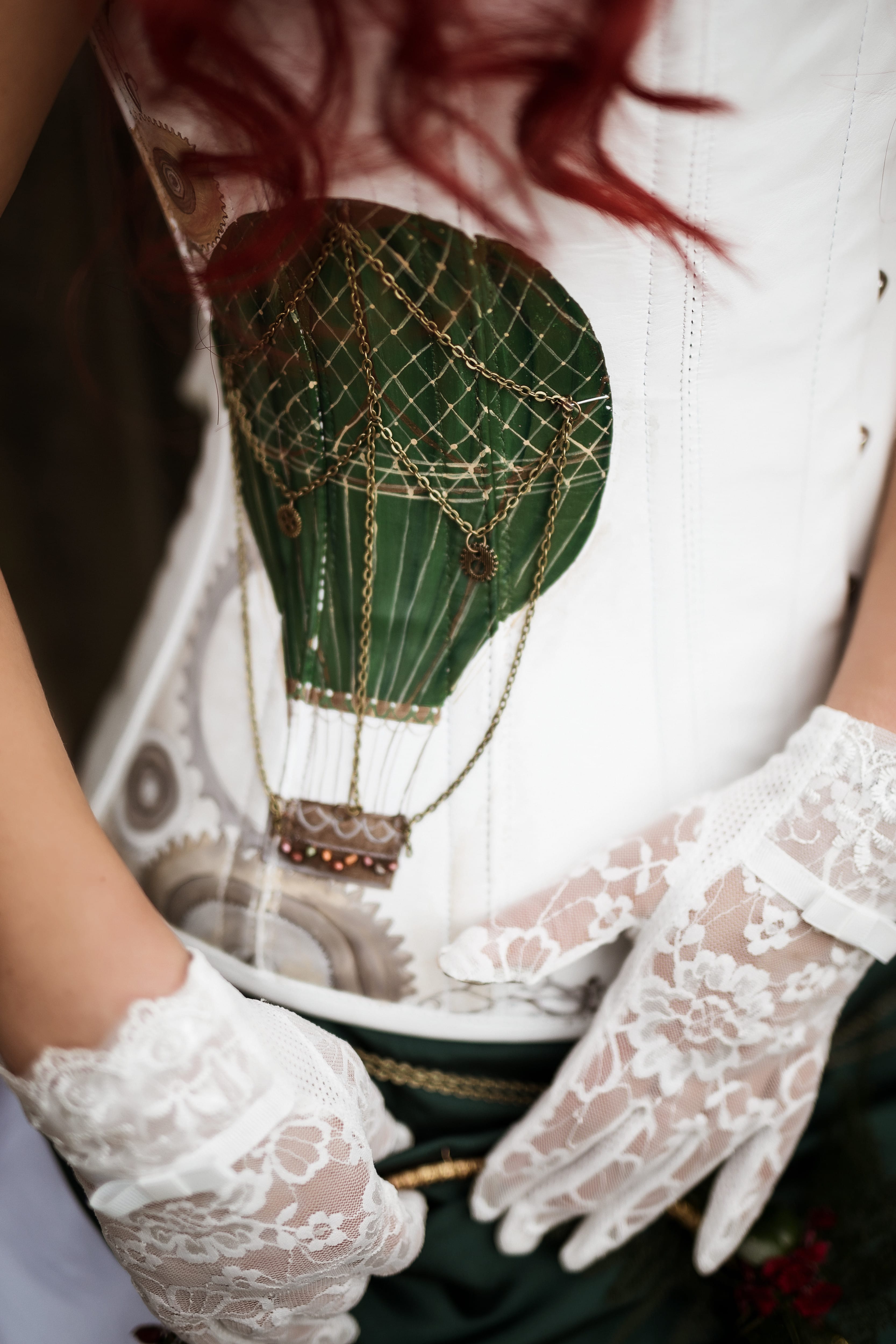 A winter wonderland wedding calls for a soft lace gown like Lauren and "something blue" heels.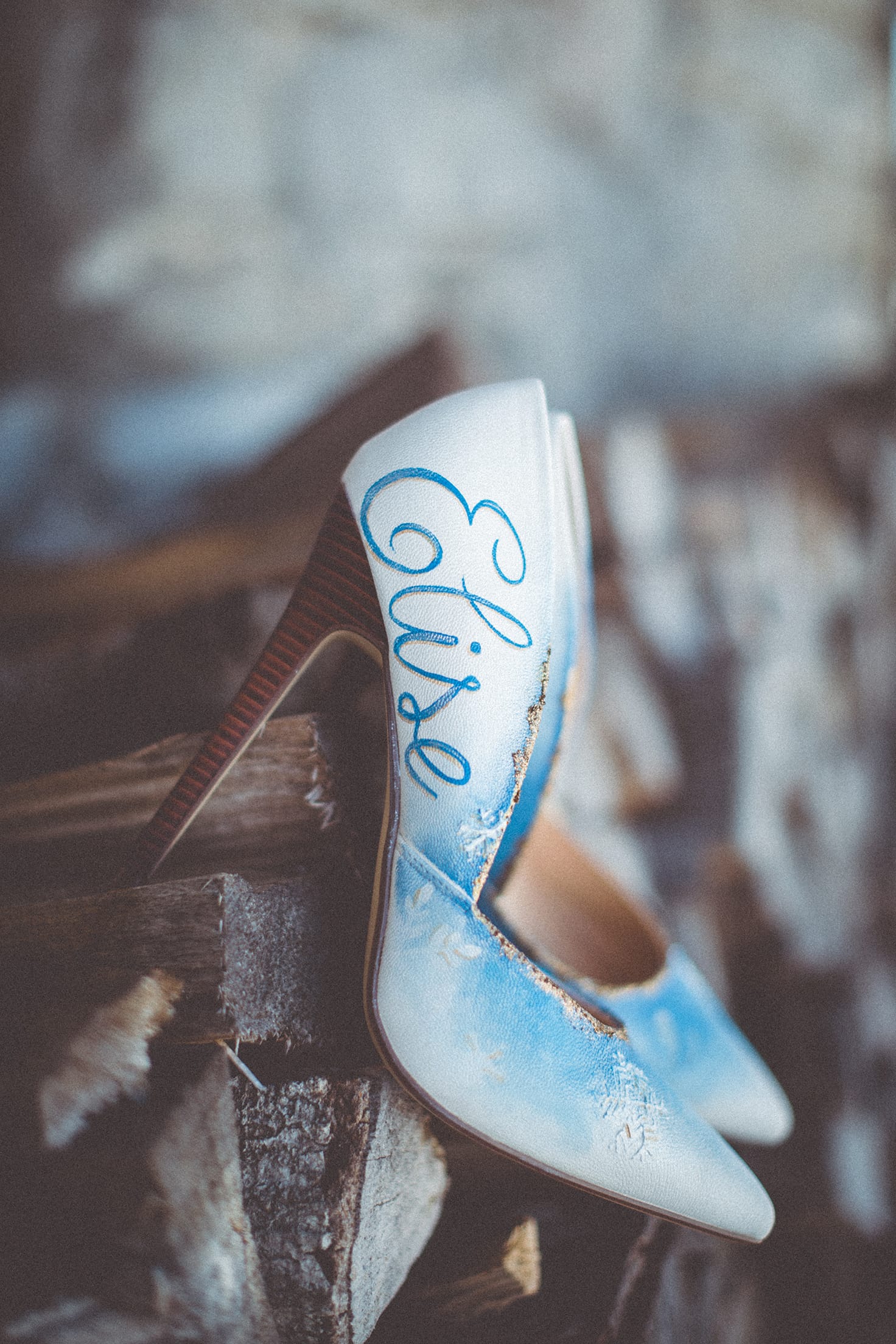 Pretty rosettes and gold flourishes add a pop of color to a simple gown like Cynthia.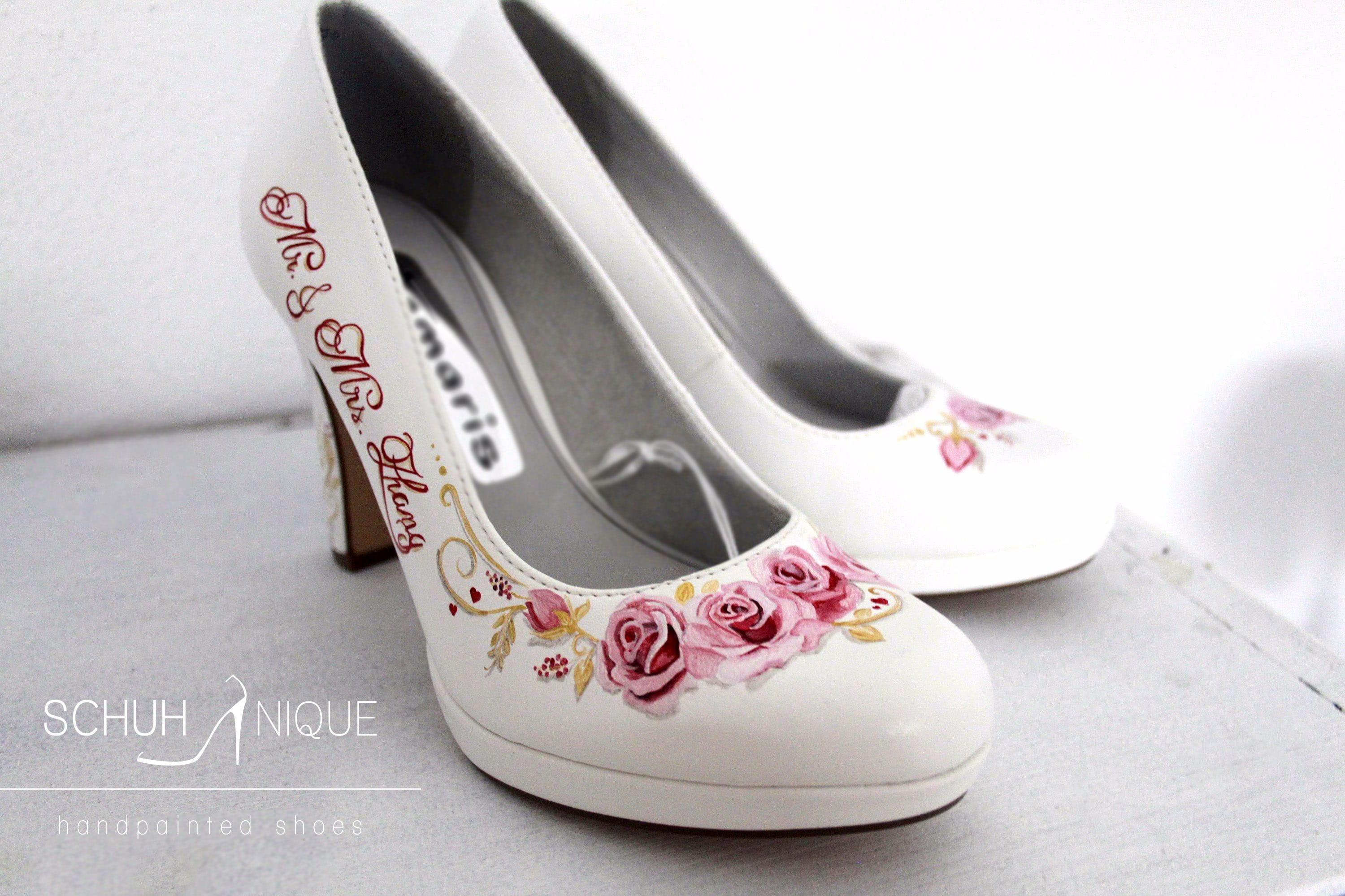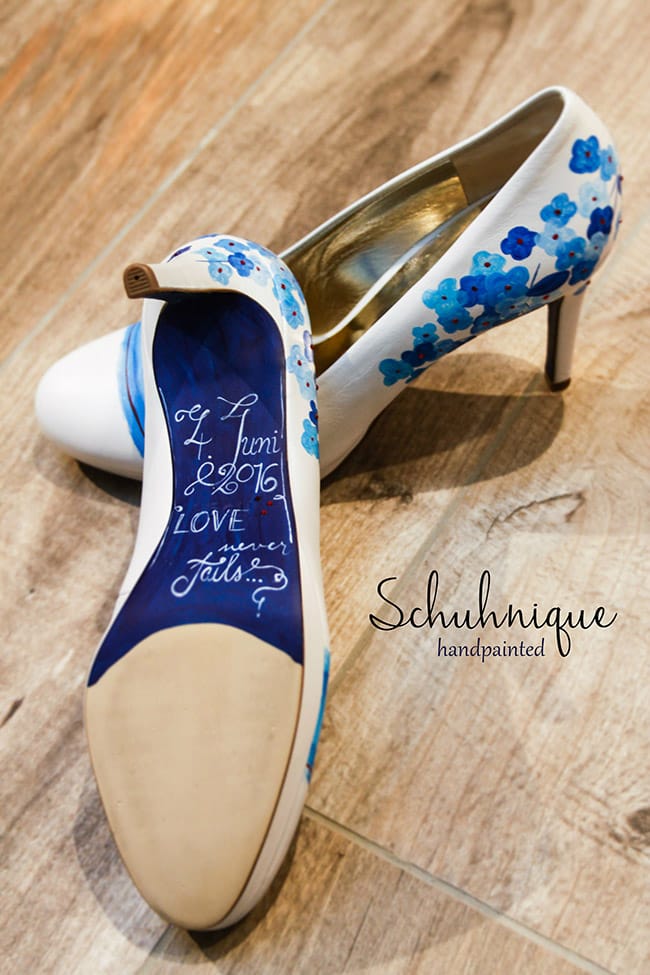 This "something blue" matches the charm and simplicity of Chelsea by Rebecca Ingram.
Eloping to Vegas? Pack these fabulous heels alongside glitzy Esme by Maggie Sottero in your first-class carryon.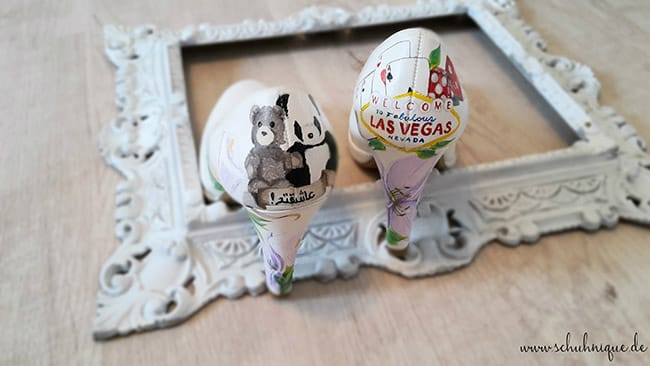 These elegant details and gold accents pair beautifully with chic and simple Anita by Maggie Sottero.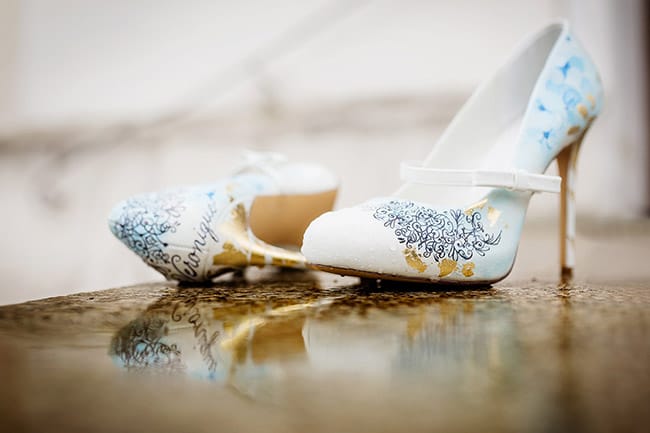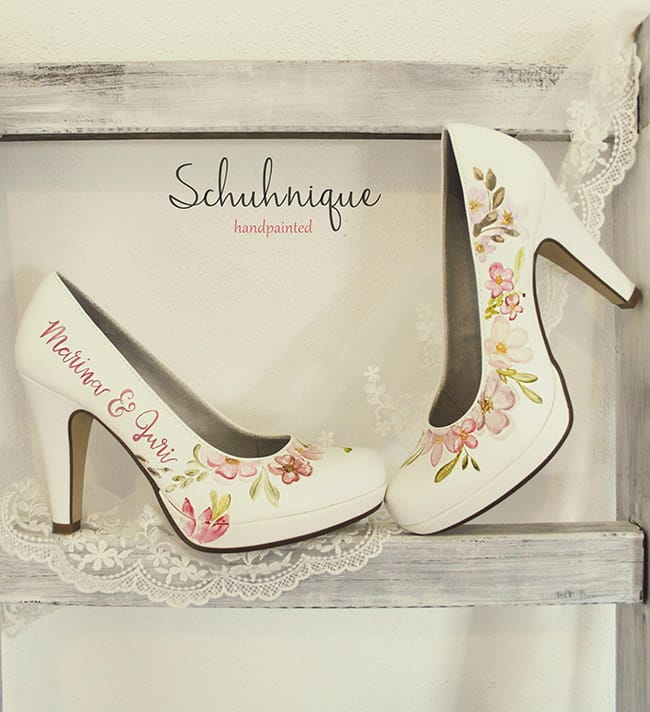 Soft, flirty, and a little retro, these flowery kitten heels are the perfect complement to Arden by Rebecca Ingram.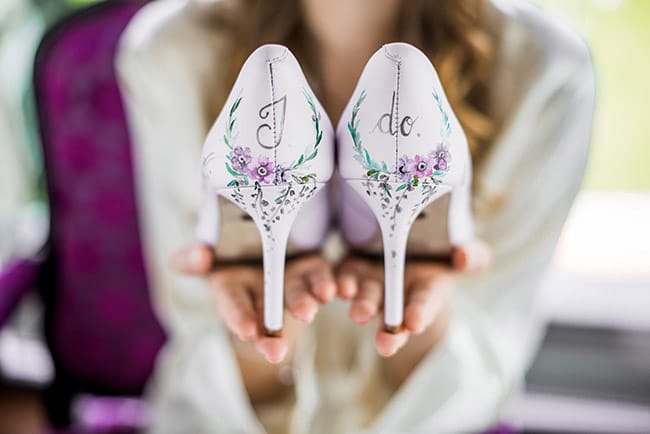 Pretty lilac watercolors evoke the sweet elegance of Reba by Maggie Sottero.
Looking for more inspiration? Here's how to incorporate family heirlooms into your ceremony and reception.
Shoe photos courtesy of Schuhnique Handpainted Shoes, Zueger Fotografie, Lydia Krumpholz, and Der Rothe Faden