Events and Boutiques
Tips and Trends
|
March 10, 2020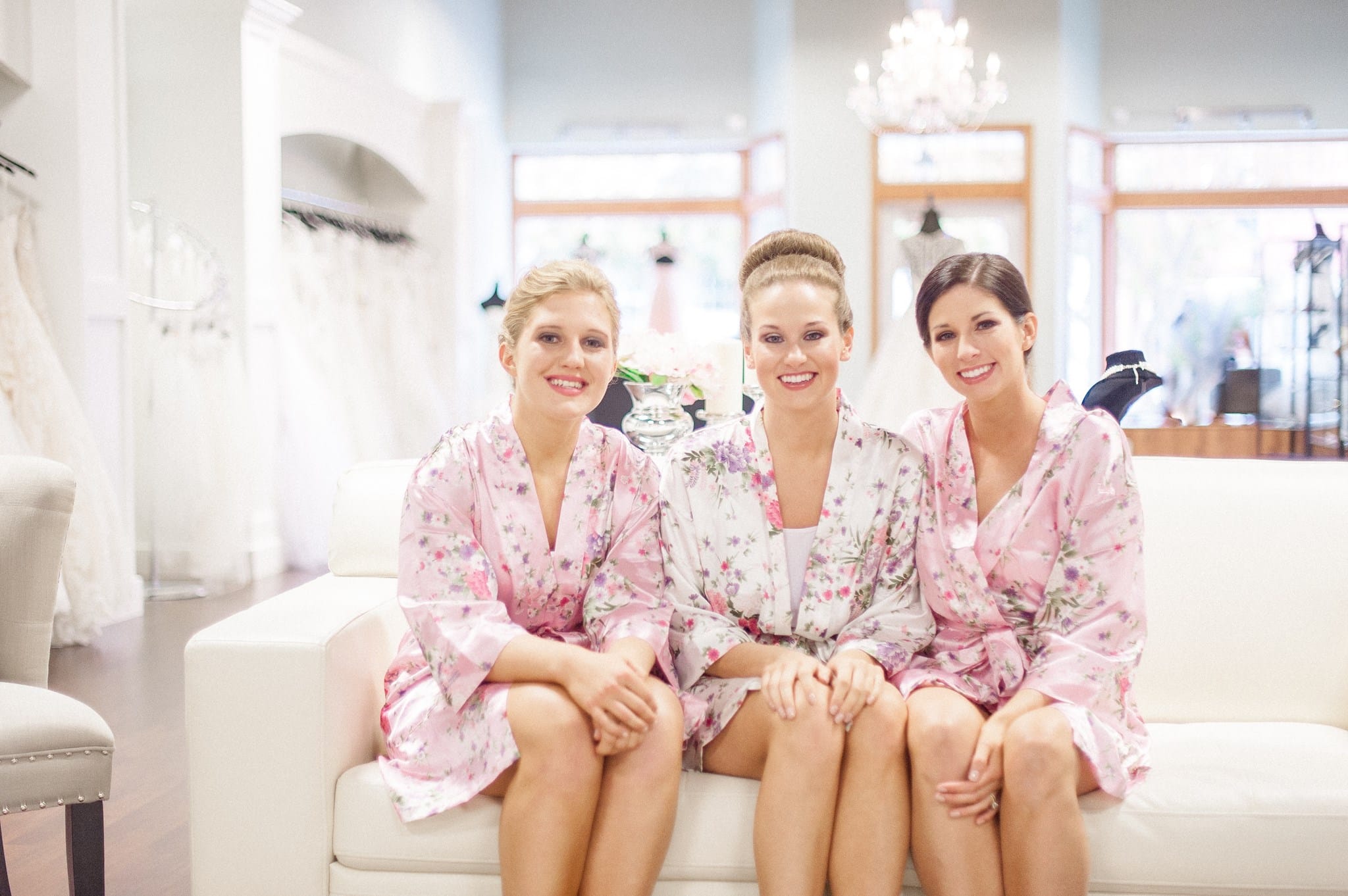 You said "yes" to your sweetheart. Now it's time to for the wedding planning fun to begin! What better way to start than by wedding dress shopping? Maybe we're biased, but gown shopping should be the funnest part of your wedding planning journey. To make your experience easy-breezy and stress-free, we've compiled these four tips for wedding dress shopping at your local bridal boutique. Scroll on!
Wear the Proper Undergarments
Aside from a gown's construction, the secret to a perfect fitting wedding dress is proper fitting undergarments. To experience the best fit possible, wearing proper fitting undergarments while trying on dresses is key. (Need help? Take a look at this guide!)
When shopping for your wedding dress, make sure to bring a strapless bra, and any shapewear you may want to wear on your wedding day. It will support, smooth, and keep everything in the right place!
Bring a Great Pair of Shoes:
When trying on wedding dresses, don't forget about the shoes! Whether you are planning on wearing heels or flats, make sure you wear shoes similar in height to the shoes you plan to wear on your wedding day. Doing so will help you determine what length of gown you need to order, and will help you better envision your overall wedding day look!
Keep Your Entourage Small
Too often, brides think bringing a large entourage to try on wedding dresses is important. In reality, while ten of your closest bridesmaids, sisters-in-law, mother-in-law, and the women on your side of the family may offer lots of love and support, they will also offer just as many opinions.
We recommend a smaller group of close friends and family. Try limiting it to three or four people. This is one of our most important wedding dress shopping tips because this way you'll feel less pressure to please everyone so you can choose the gown that speaks to you!
Most Importantly, Keep An Open Mind
You may be set on a romantic ballgown . . .until you try on that fabulous form-fitting mermaid gown that highlights you curves. Don't be afraid to try styles that seem out of your comfort zone! Who knows? You may fall completely in love with a different style than you imagined. Or you may be reassured that your initial mindset was the right one for you. If you need tips on what silhouette will look best on your figure, check out our Finding the Perfect Wedding Dress for Your Body Type blog!
If you stick to these four tips for wedding dress shopping, you're sure to have a successful boutique experience! Just remember that the most important part of finding "the dress," is to decide what you want and then follow your gut! Download our ultimate wedding dress shopping guide here, and visit this blog for more in-store shopping tips!