Wedding Inspo
|
December 16, 2019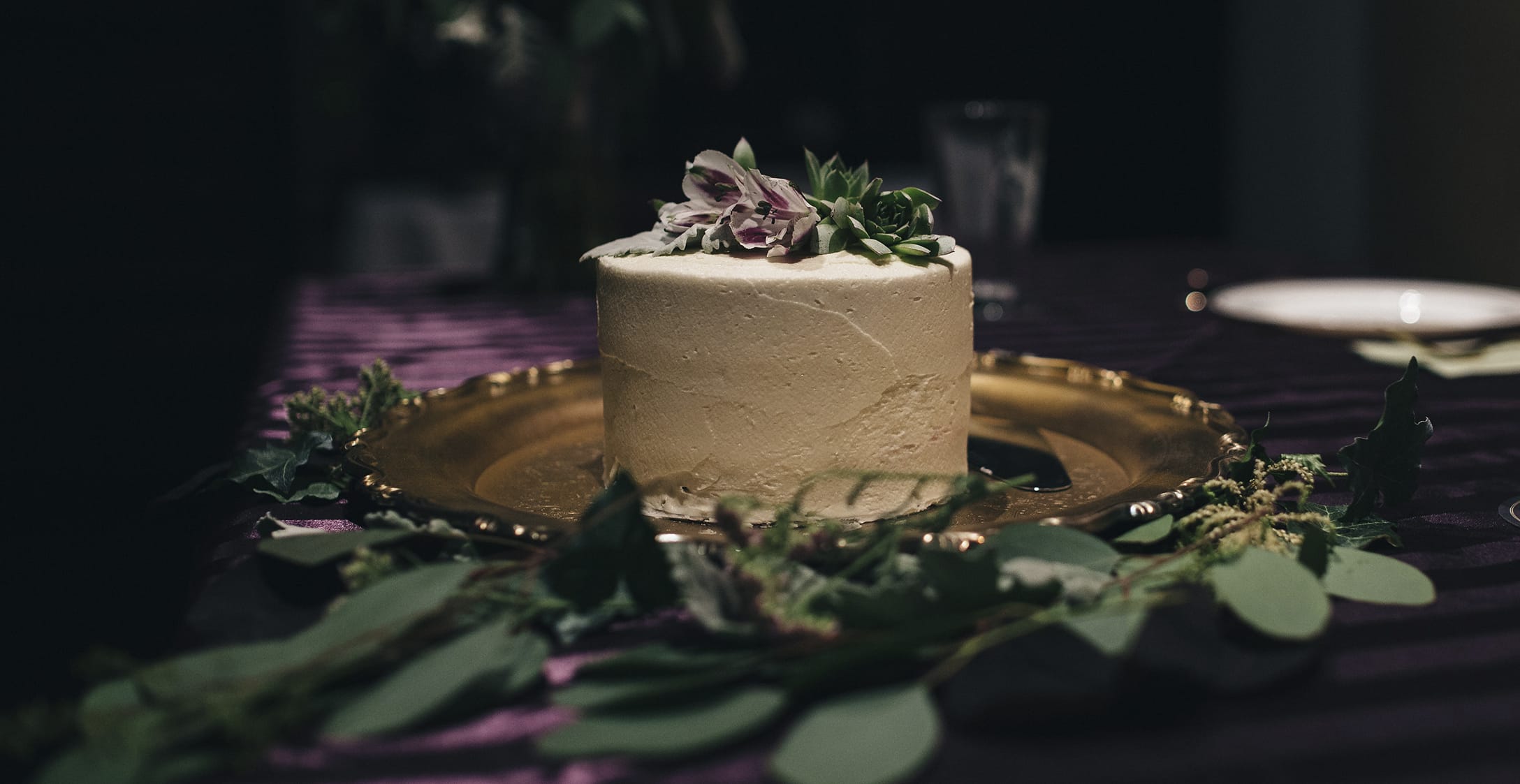 Brides-to-be, you've browsed our 9 palettes for a fall wedding. Now it's time to move into the coziness of winter with hues inspired by the holidays! To get the inspiration rolling, we've compiled our 7 top winter wedding color palettes for a chic celebration below. Enjoy!
Cranberry + Emerald + White + Gold Color Scheme
📷: Cathy Durig Photo
If you just want to go for the classics, choose a chic and timeless winter wedding color palette featuring berry hues and deep green emeralds with white and gold accents. And don't forget about those romantic floral centerpieces!
Greenery + Citrus Color Scheme
📷: Love That Smile Photography; 📷: To Wander and Seek Photography
For a fresh take on a chic winter wedding, try a color scheme that features citrus, greenery, and vibrant contrasts. This winter wedding color palette pairs perfectly with winter-season-fruit hues like lemon, tangerine, and grapefruit.
Mint + Silver + Eggshell Winter Wedding Color Palette
📷: Jupiter and Juno Shop
Go with a chic mint palette accented with silver and eggshell white for a delicate, refreshing vibe that nods towards spring. This color scheme will also give an elegant, timeless, and classic feel to your winter celebration.
Blackberry + Gold + Mint + An Off-White Neutral Palette
PC: 📷: 20 Infused Water Sips; 📷: Sweet Polita
Near-black or deep chocolate hues like blackberry are an intriguing addition to your winter color scheme. They also work well with a vintage wedding theme. Add pops of gold, mint, and neutral white, and you'll be able to pull off a sophisticated and elegant bridal look in no time!
Sky Blue + Ochre + Coral Accents
📷: Flickr
Here's a chic, vintage-inspired version of the standard pink and blue palette. This color scheme is lighter and airier than traditional winter wedding color palettes and is perfect for the bride wanting a playful, winter-wonderland bridal vibe.
Teal + Ochre + Deep Purple Winter Wedding Color Palette
📷: The Knot; 📷: The Baking Bird; 📷: Jen Kroll Photography
We present this striking combination of jewel tones for the chic and statement bride. A teal, ochre, and purple color scheme is perfect for a vintage, retro, or flirty wedding aesthetic. And bonus points for colorful retro macaroons!
Copper + Greenery + Black + Grey Color Scheme
📷: MOD Wedding; 📷: Lara Hotz Photography; 📷: Sarah Street Photography; 📷: Cake photo: Swatch Studios
For a mid-century modern wedding vibe, try this colorful and unique palette that combines blush-inspired copper, greenery, and grey with modern accents. We're digging the retro wedding cake and chic table settings!
We hope you've enjoyed these 7 unique winter wedding color palettes. You're now on your way to curating a gorgeous and chic winter celebration. Next on your to-do list? Check out the unexpected perks and savings of having an off-season wedding. Cheers!