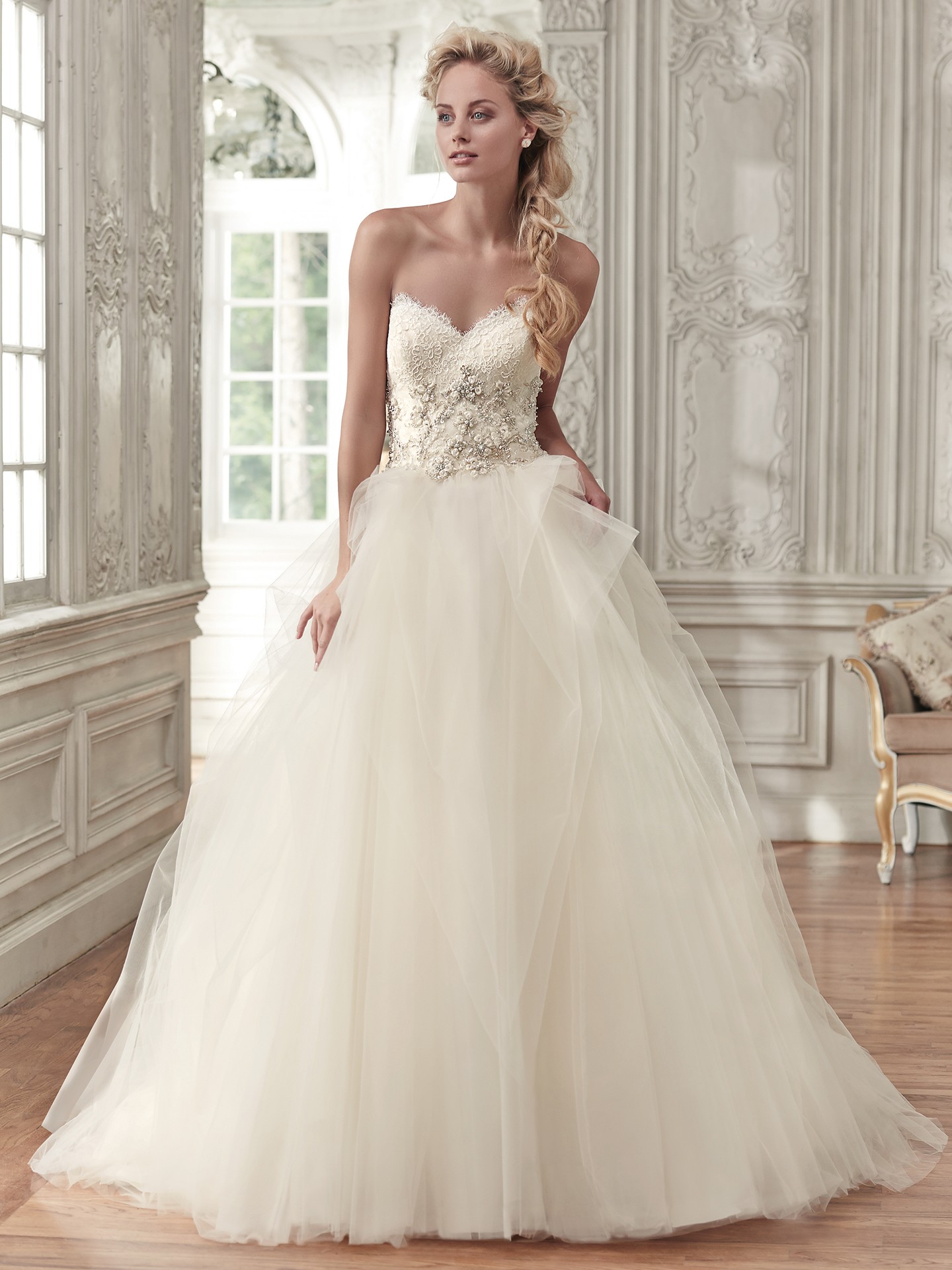 We get it, the phrase "romantic bride" seems redundant. (After all, who'd want to cut the love and enchantment out of their wedding?!) It's just that it takes a particular style and sensibility to infuse an occasion with the sublime. It is a mood both elusive and evocative, sweet and sultry, timeless and individual. It sweeps guests off their feet and embraces the magic of happily-ever-after!
The key to creating a romantic wedding is to focus on atmosphere and to embrace individualism. The romantic aesthetic is inspired by the personalized quirks of the occasion's backdrop, family history, and culture. Find sweet ways of thanking your wedding party for their love and support, and personalize the guests' emotional and sensory experiences with atmospheric music and lighting, photographs, storytelling, personalized dances, and other creative details. Romantic weddings also combine the natural and the fabulous, meaning they are inspired by nature but ultimately evoke something otherworldly. After all, love isn't something to be tied to the earthly realm; it is lush and intense! Let your bouquets overflow, give your reception some shimmer, and amp up the vintage charm—allow your occasion to reflect the ardor and enchantment of your true love!
When it comes to choosing your romantic bridal gown, listen to your instincts. The romanticist embraces expressive, organic, and asymmetrical details, so think off-the-shoulder necklines, intricate beading, and cascading veils. Choose fabrics in lace, tulle, sheer cutouts, and illusion netting, and don't shy away from floral patterns and lustrous overlays. The Aracella gown by Maggie Sottero is a gorgeous choice for its charm, ethereality, and shimmer. Maggie's signature corset closure gives regal opulence to the look, while the sweetheart neckline and dreamy softness of the skirt convey the fairy-tale enchantment of your love story. Lace and Swarovski crystal combine to create a stunning bodice and waistline, and pearl accents give the look a heavenly polish. Wear your hair in tousled curls and a flower crown, or channel a woodland princess in an asymmetrical chignon or sweeping updo. Don't be afraid to add another dose of sparkle to your look with a custom hairpiece or drop earrings.
Feeling the love yet? Check out our Find-Your-Style Quiz to find out more about your unique vision for your wedding, and join the conversation on social!