Real Weddings
|
January 26, 2019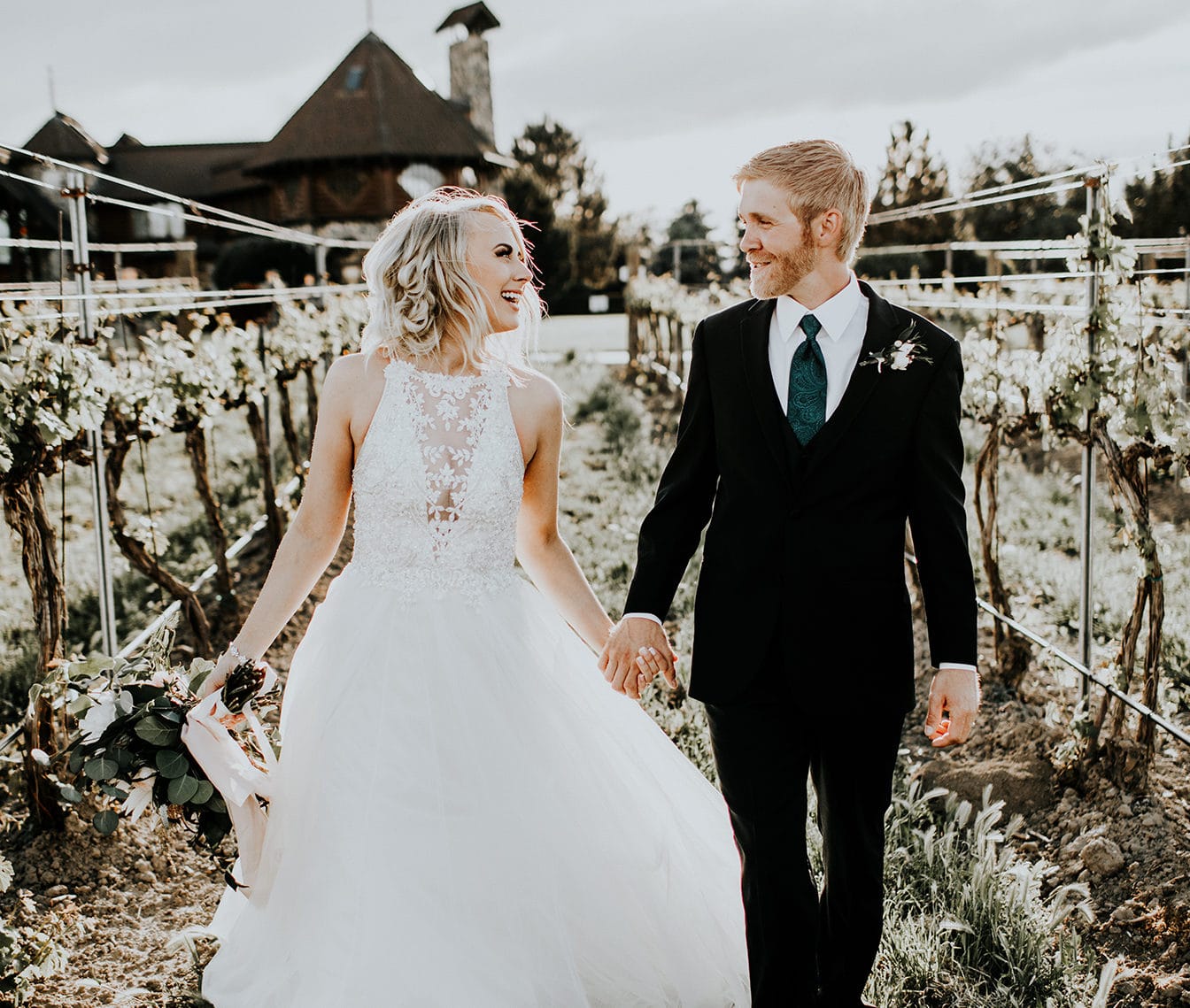 Maggie bride Taylor didn't want a set theme for her wedding—just an overall air of romance. And as you will see in the gallery and wedding video, the end result is seriously the tops. We're especially grooving over the emerald bridesmaid dresses + protea bouquets. And the donuts, and the sparklers, and day-to-night venue, and the not-overly-cheesy-but-still-totally-Pinterestable décor. Basically, we can't find anything to complain about. Keep scrolling to see this romantic and elegant wedding in Walla Walla.
Which Maggie Sottero gown did you wear? Lisette by Maggie Sottero, with the Ivory over light gold/silver accent, purchased at Amy's Bridal Boutique in Washington.
Love this romantic and elegant wedding gown? Head to an Authorized Retailer to try it on. And the best part? It has a short delivery date!
How did you know when you found "the dress"?
This was the third wedding dress I tried on. Normally, when it comes to me shopping I am hesitant to go with one of the first things I see. That wasn't the case with this dress—I tried it on and couldn't stop staring in the mirror! The dress was incredible, and I was already envisioning our wedding with me in it and Wyatt's reaction to seeing me! I knew it was the dress when I told my mom "I don't want to try anymore on, this is the one!"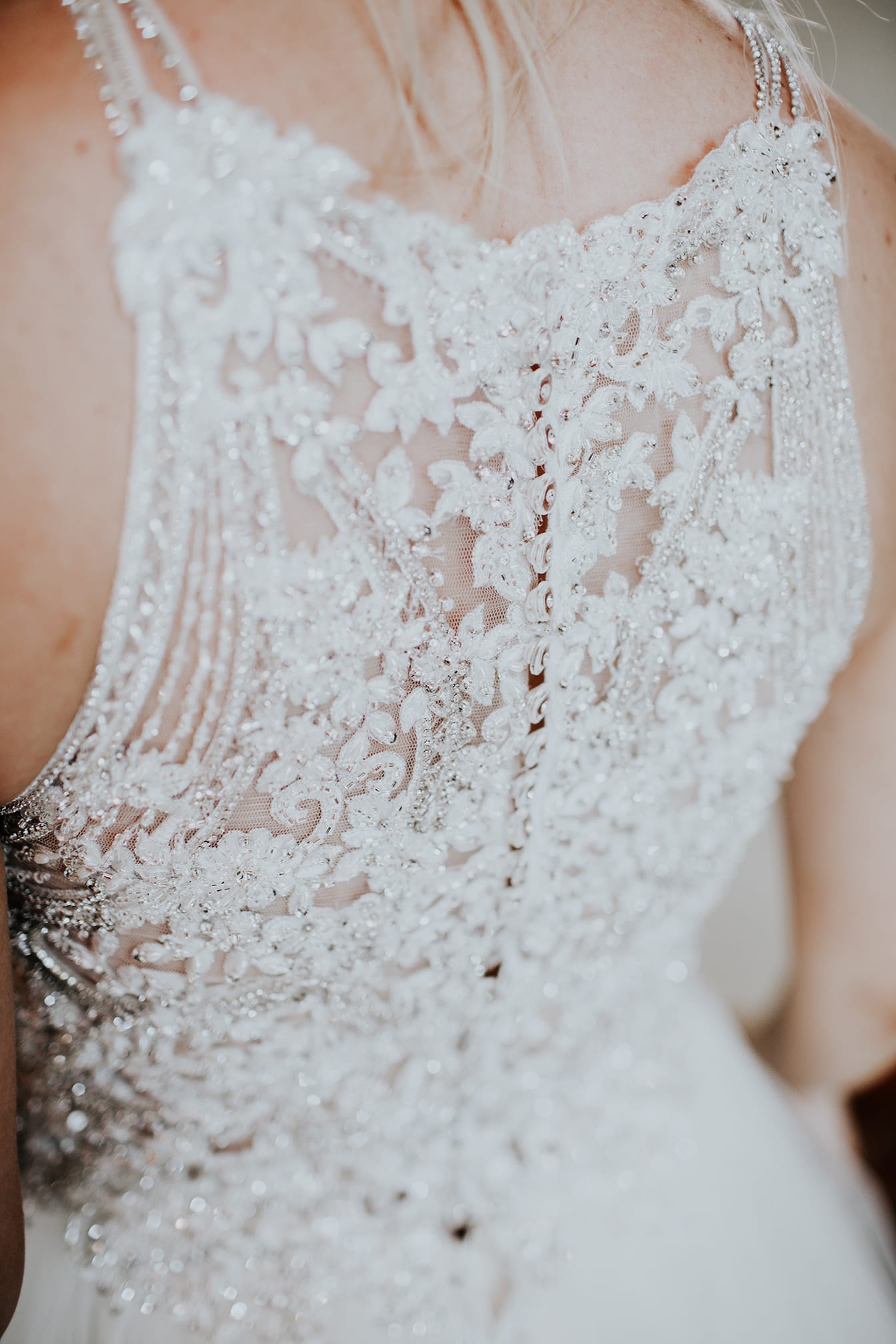 | | |
| --- | --- |
| | |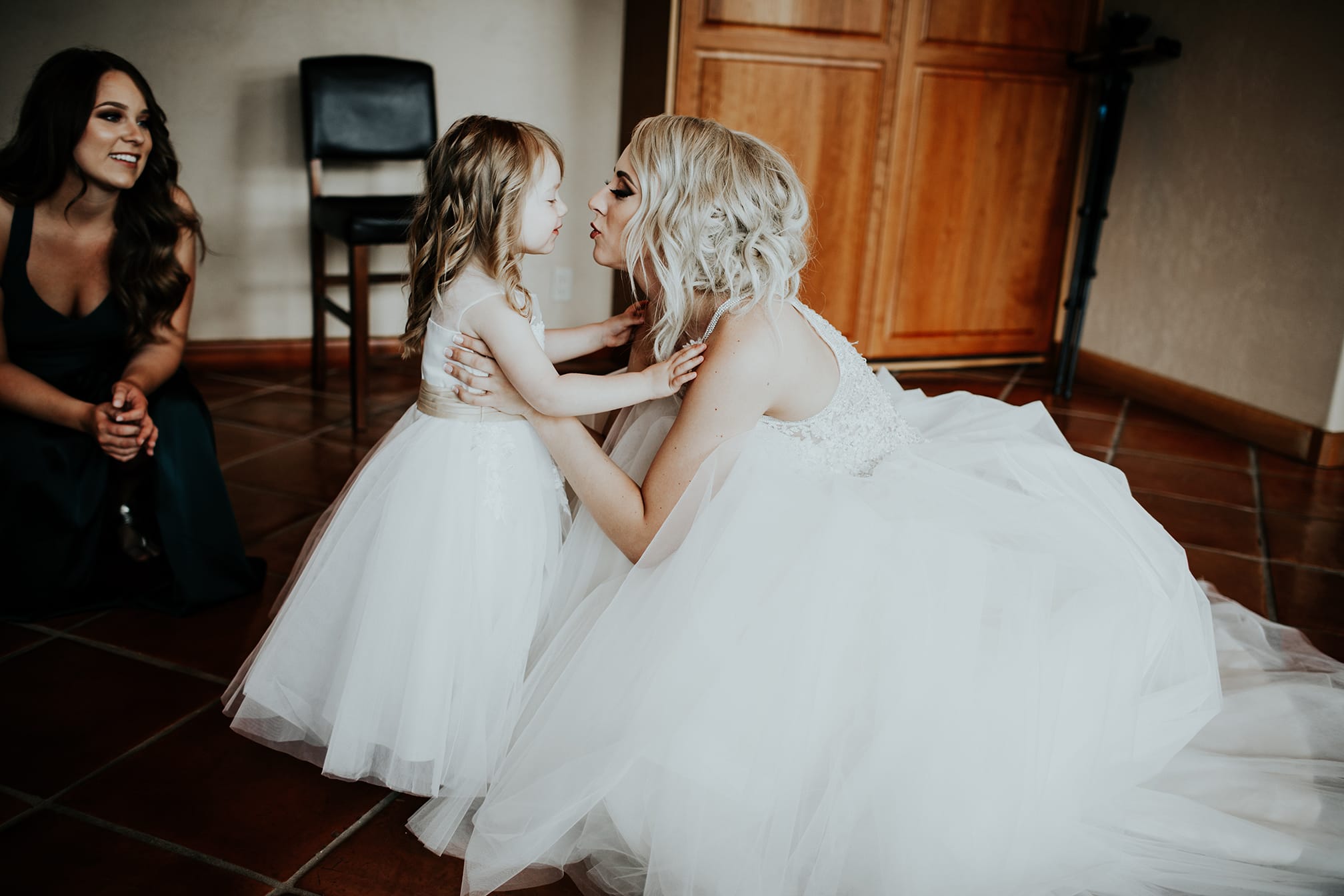 | | |
| --- | --- |
| | |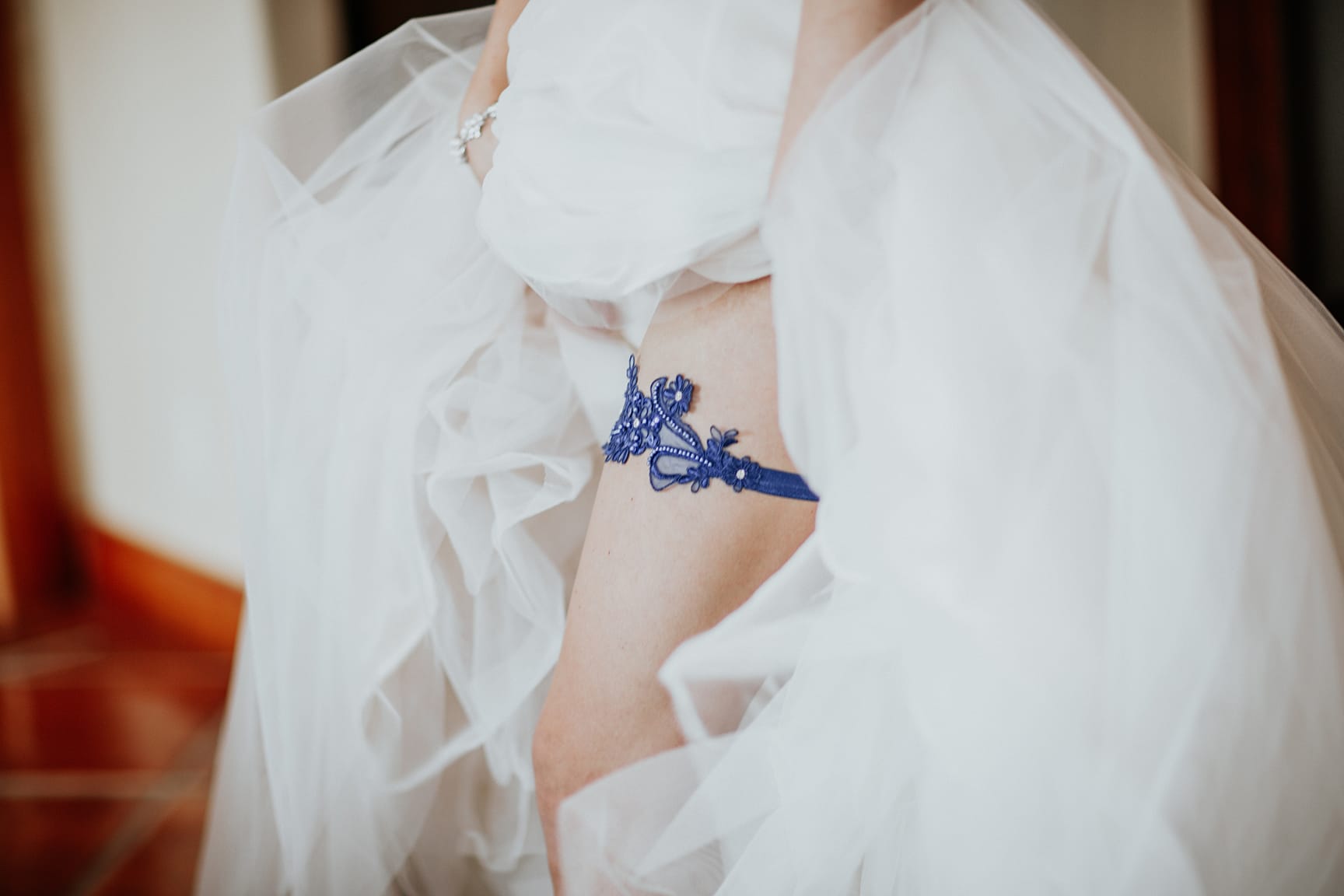 What was your favorite part of the dress?
I'm not sure how I could even narrow it down, there are so many breathtaking pieces of this gown that I can't pick just one! The top of the bodice is simply breathtaking, all the crystals and beading were by far one of my favorite parts of the dress. The skirt was another one of my favorites—the tulle and the train were truly the icing on the cake! Overall, my favorite aspect of the dress was how romantic and unique it was, perfect for my romantic and elegant wedding vibe.
How did you and your partner meet?
We met through friends and family. We both remember the first time we saw each other and how much of an impact it made on one another. I was very shy but totally infatuated with him! Lucky for me, he just had to get to know "the stunning little blonde" he briefly met and pursued me like a true gentleman!
| | |
| --- | --- |
| | |
How did he propose?
Wyatt waited until my birthday to purpose to me. I am a very hard person to surprise/catch off guard and he knew that my birthday is when I would least expect it! Wyatt and I had a long distance relationship, and he told me that he wasn't going to be able to make the two-hour drive down to me due to the weather and work. We had planned to celebrate together the upcoming weekend, so my mom took advantage of the fact I had no plans and treated me to a day at the spa! We were just finishing up and were talking in the private living room at the spa when Wyatt walked around the corner with roses in hand and his mom closely behind. I was SO caught off guard!! He made his way over, handed me the flowers, and dropped to one knee. It was the perfect setting and such a special private moment with both our of our moms.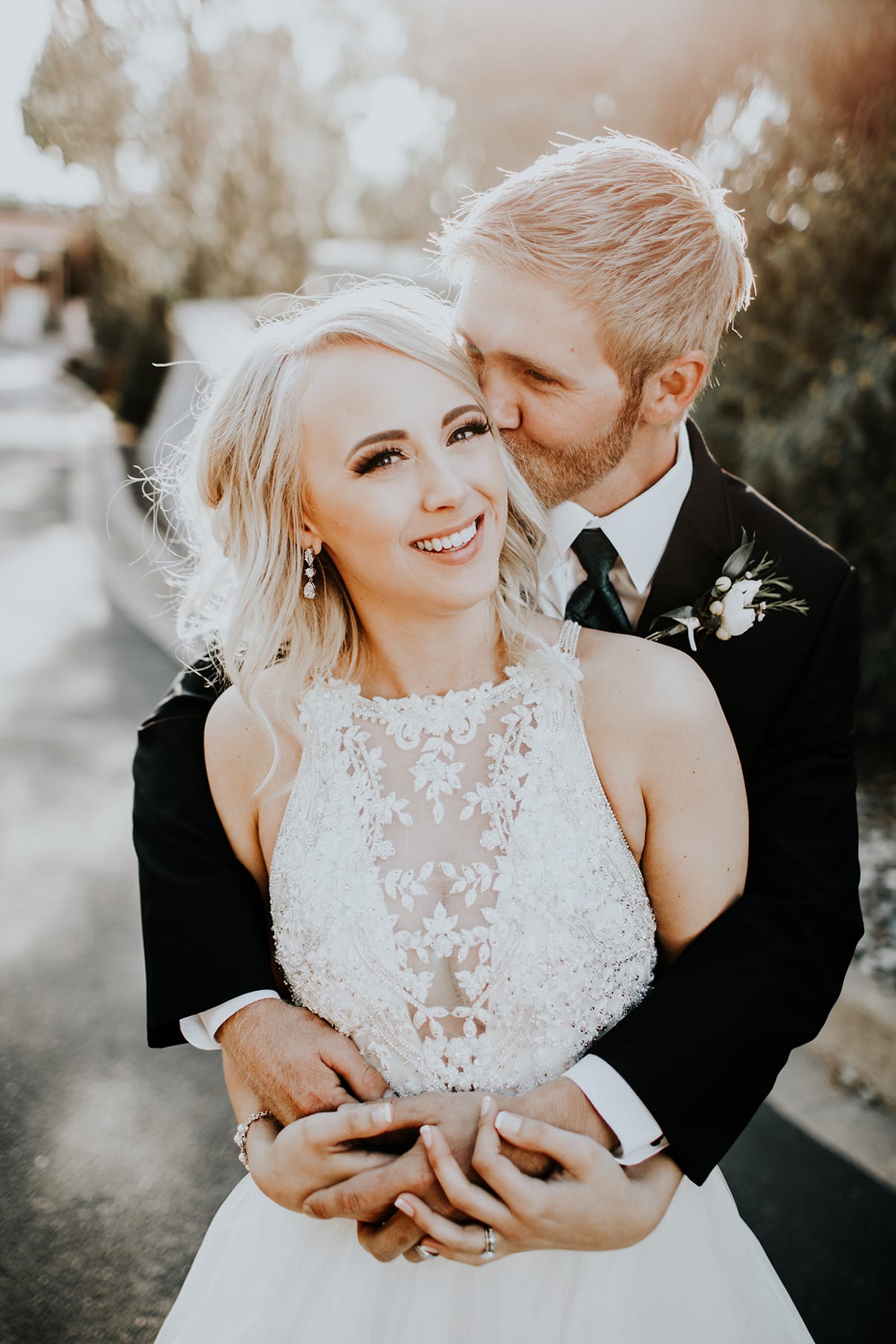 | | |
| --- | --- |
| | |
Where did you get married?
The Basel Cellars in Walla Walla, WA. It was the perfect place to have the ultra-romantice and elegant wedding I had always been dreaming about.
Did your wedding have a theme?
We didn't have a set theme—I would say the word I used the most when describing my vision to vendors was "romantic."
How did you decide what you wanted your wedding to look like?
We wanted something that would stand out in the simplest way. We didn't want our tables crowed with cheesy décor or over the top centerpieces. Something simple but that made a statement (such as greenery table runners with touches of flowers and deer sheds)! We worked with an AMAZING wedding planner (S/O to Chandra Christenson with Simplified Celebrations). I simply told her the little details that were important to me, and we brainstormed from there!
What was your favorite wedding day moment?
Oh goodness, how does one even pick a favorite moment?! I would say the times that I got to sneak away with Wyatt (typically for pictures) because those were the time we got to have a minute alone and truly soak up the love and celebrate our new journey together!
Describe your wedding in one word.
Ultra-romantic. I mean, you can't have a romantic and elegant wedding without all that romance now, can you?
What advice do you have for future brides?
Planner/Day of Coordinator—get one! Make room in your budget or have a friend/family to take on this role. It will allow you to fully enjoy your day and not worry about a thing. Seriously, I am so thankful for Chandra because I didn't worry about a thing on our wedding day and because of that, it was such an unforgettable and amazing day!
This lovely occasion was shot by the always fabulous Alex Lasota Photography.
Don't forget to check out this gorgeous video on Love Stories TV of their special day!