Dresses
Tips and Trends
|
June 15, 2016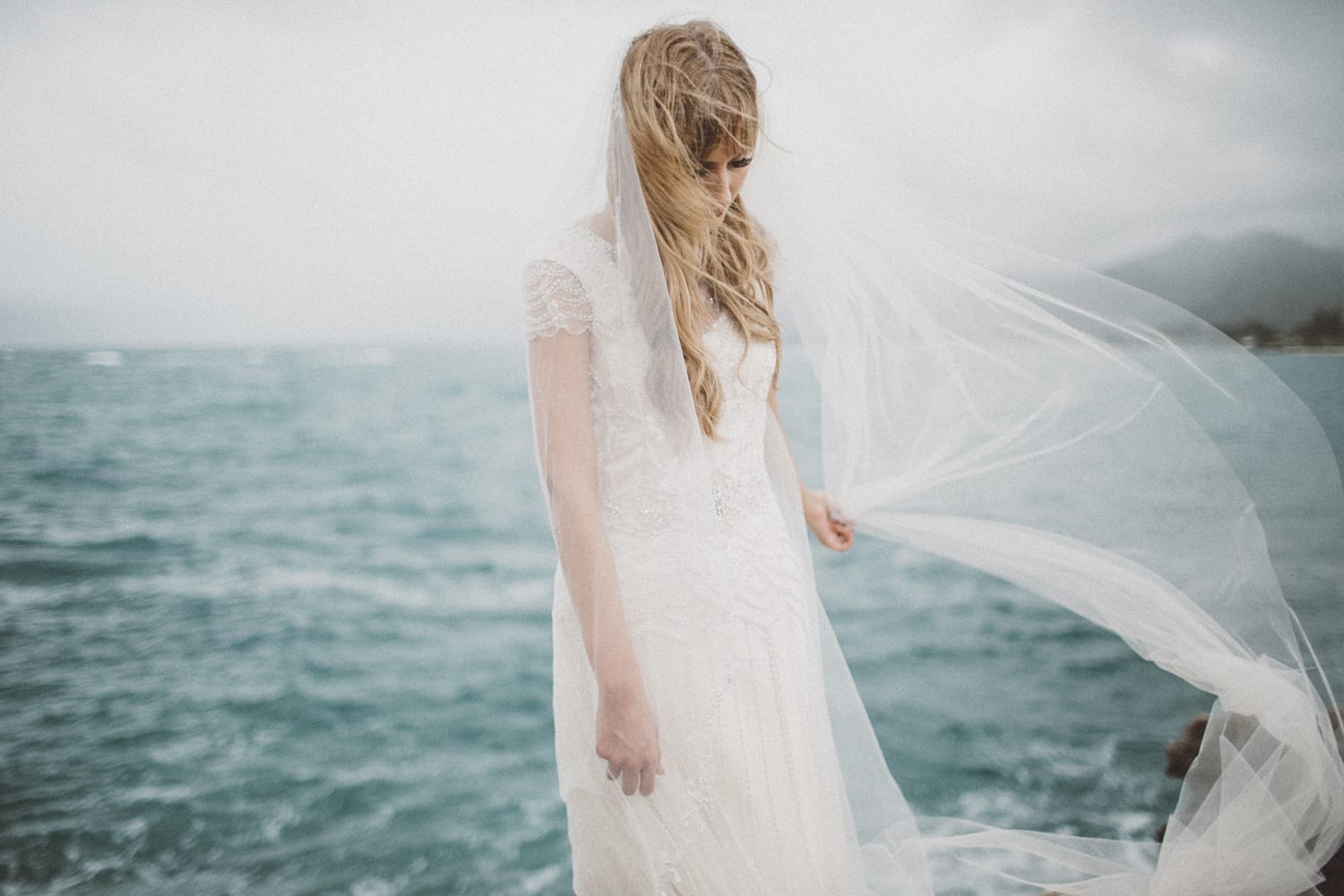 📷: A Fist Full of Bolts
Whether you're throwing a Gatsby-themed blowout or a 50s sock hop for your wedding day, consider adding a veil to your vintage wedding dress. Veils come in a variety of lengths and styles, adding interest to your photos and romance to your ceremony. Scroll through the decades below to get inspired!
Your look is: Vintage-inspired
Your veil is: Lace and wrist-length
Dresses to try: Zulani, Tiana, Emmanuelle, and Shelby.
Your bridal style is: Roaring Twenties
Your veil is: A cap or headband with a floor-length sweep
Vintage wedding dresses to try: Abbie, Ardelle or Dorinda.
Your look is: 50s rockabilly
Your veil is: A birdcage with bejeweled embellishments
Dresses to try: Fiona, Dharma, Betty, and Delphina.
Your look is: 70s boho or disco glam
Your veil is: Elbow-length and trimmed with daisy appliqués
Dresses to try: Gabriella, Channing, Mietra, Marjorie, and Nicole.
Your look is: 90s Americana
Your veil is: Poufy and shoulder-length
Dresses to try: Lisette, Griffyn, and Cohen.
Your look is: Classic style
Your veil is: Long, simple and traditional
Dresses to try: Berkley, Ireland, and Meryl.
Loving the veils? Next stop: find your bouquet style!