Tips and Trends
Wedding Inspo
|
May 14, 2018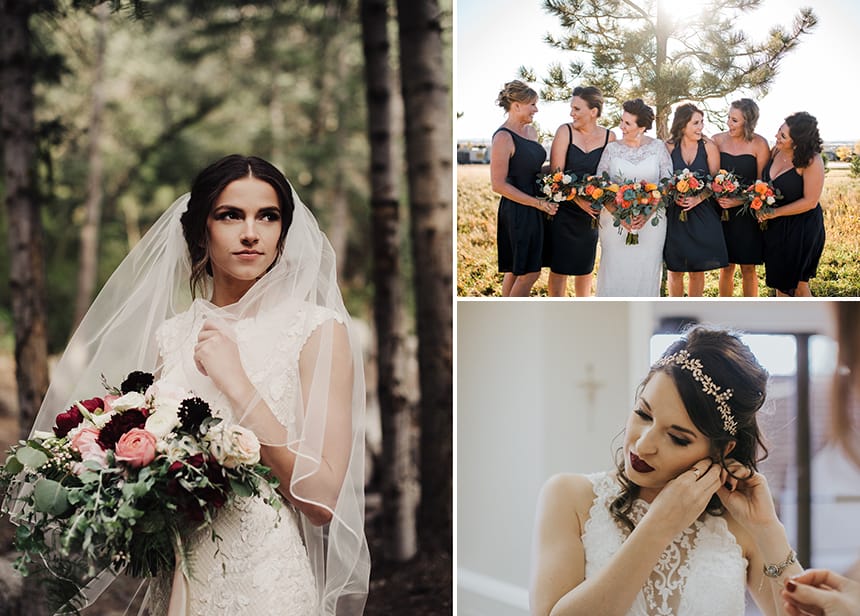 Spring weddings may be popular and summer weddings may be magical, but autumn weddings have that special dose of moody sophistication. If you're in the books for a late summer or holiday-season wedding, here are nine color palettes for a fall wedding—from airy and crystalline to lush and sultry. Keep scrolling!
Orange, Crimson, and SiennaLay an elegant foundation with browns and nudes, then add fiery reds to evoke an autumn sunset.
Cranberry, Eggshell, and Emerald
Use jewel tones and a few neutral accents to keep this from looking too Jingle Bells-y.
Peach, Orange, Violet, and Bay Leaf Green
Surprising hues with high contrast make for one sublime palette.
Straight Crimson and Burgundy
Don't resist your vampy side; combining parallel colors can be striking and elegant.
Pure White with Dark Accents
Think white ranunculus and anemone with velvet-blue pistils or charcoal-colored ribbons. The snowy contrast will leave your guests breathless.
📷: One Love Photography | 📷: Don Mears Photography
Muted Gold and Muted Pink
Borrow a palette typically reserved for spring weddings, then create a rusted, textured feel with nonfloral accents and metallic backdrops.
Brown, White, and Gold
Another minimalist palette, these neutrals are the perfect foundation for a serene and sophisticated occasion.
📷: Olivia Johnston Photography
Carmine Red, Dark Brown, White, and Gold
This palette is straight out of a fairytale.
📷: Inspired by Love Photography | 📷: Lisa Kryshuk Photography
Red, Blue, Green, and Gold
In other words, load your banquet table with all the colors of the harvest.
📷: Red Boat Photography | 📷: Bethany Carson Photography