Real Weddings
|
August 16, 2018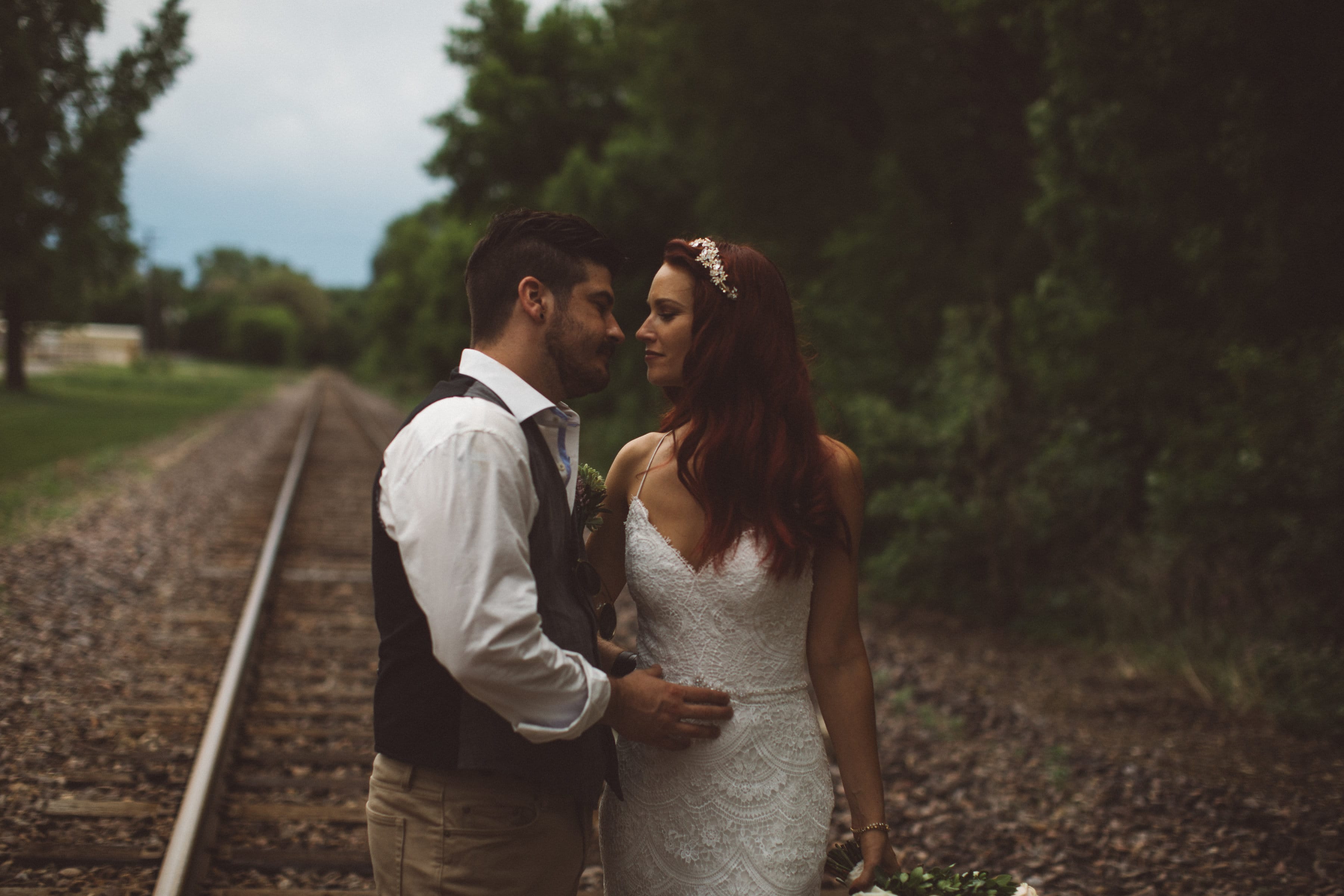 We love all the gorgeous ladies who have modeled for us over the years, but Devon Ericksen of Chicago Model Agents has truly has become a member of the Maggie Sottero Designs family. Over eight years of modeling for our runway and photoshoots, Devon has tried on thousands of our dresses—from big princess ballgowns to slinky fit-and-flares and shimmery sheaths. So when it came time to finding her actual wedding dress, we all knew she had top-of-the-line standards. We were absolutely thrilled when Devon put on the Maxwell style for the Fall 2018 Chicago runway—she was beaming over the jersey lining and low back, and she looked like a dream in the spotlight. Maxwell was the one for her!
Now, on to the Great Gatsby-inspired wedding. After you swoon over swanky art deco wedding details, be sure to scroll to the bottom to see Devon dawning a crystal crown during our New York editorial shoot. We're so honored to have been part of this unique love story, and we wish the happy couple all the best on their adventures!
This gorgeous occasion was shot by 📷 Flow Event Group.
Hi Devon! Congrats on marrying your sweetheart! How did you two meet?
Branden and I met through a mutual friend, Summer (a high school friend of mine and college friend of Branden's). There was a group of us that camped out at our friend's land on a lake. Later that summer of 2009 we casually dated until I moved to NYC spring of 2010 and that was the end of us for a while.
After I moved back home 6 years later we eventually got together for dinner and drinks to catch up. I could definitely tell we had both grown up some since the first time we dated and was impressed with what I was hearing from Branden. At the end of the night he gave me a small kiss and I knew the chemistry between us had come rushing back.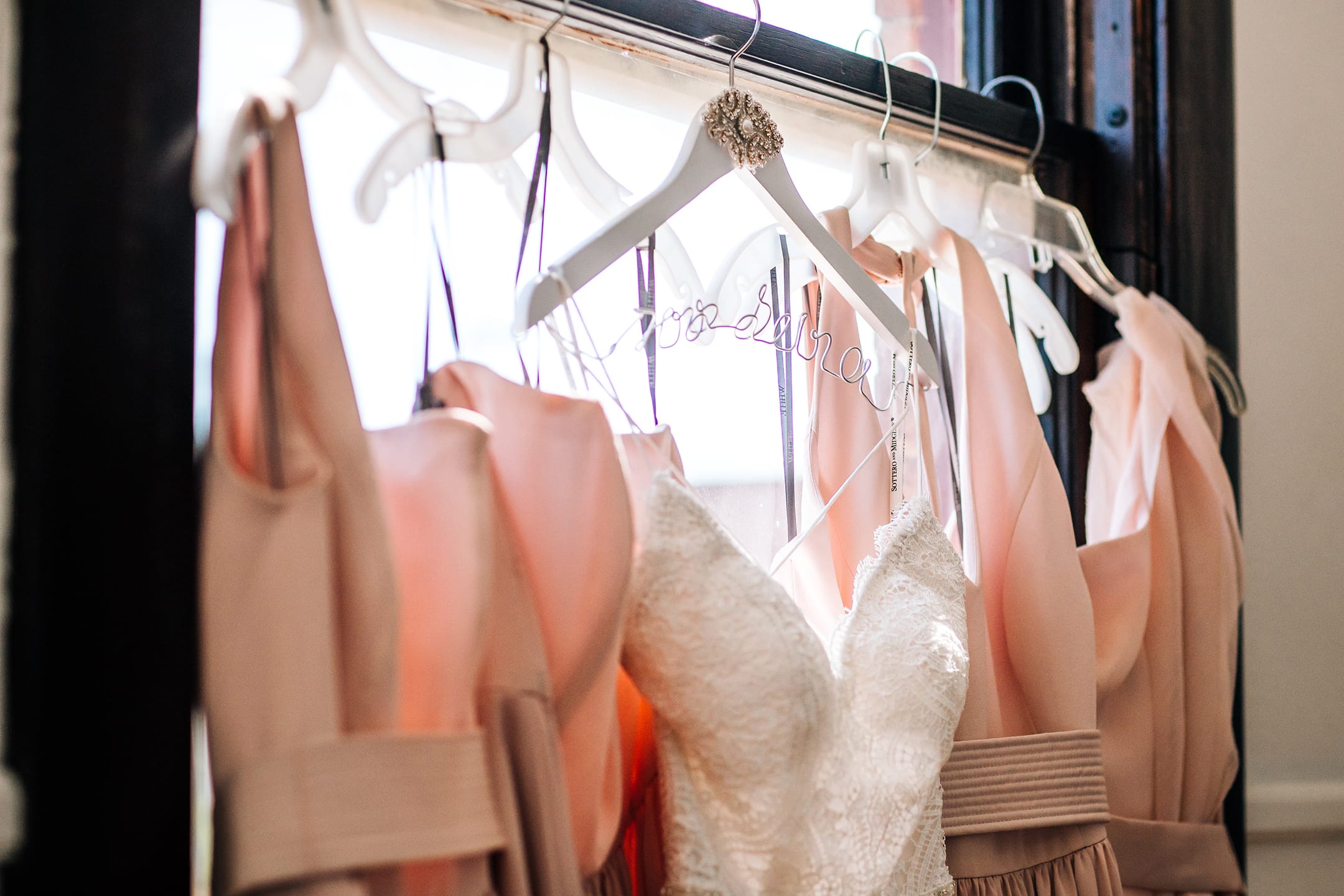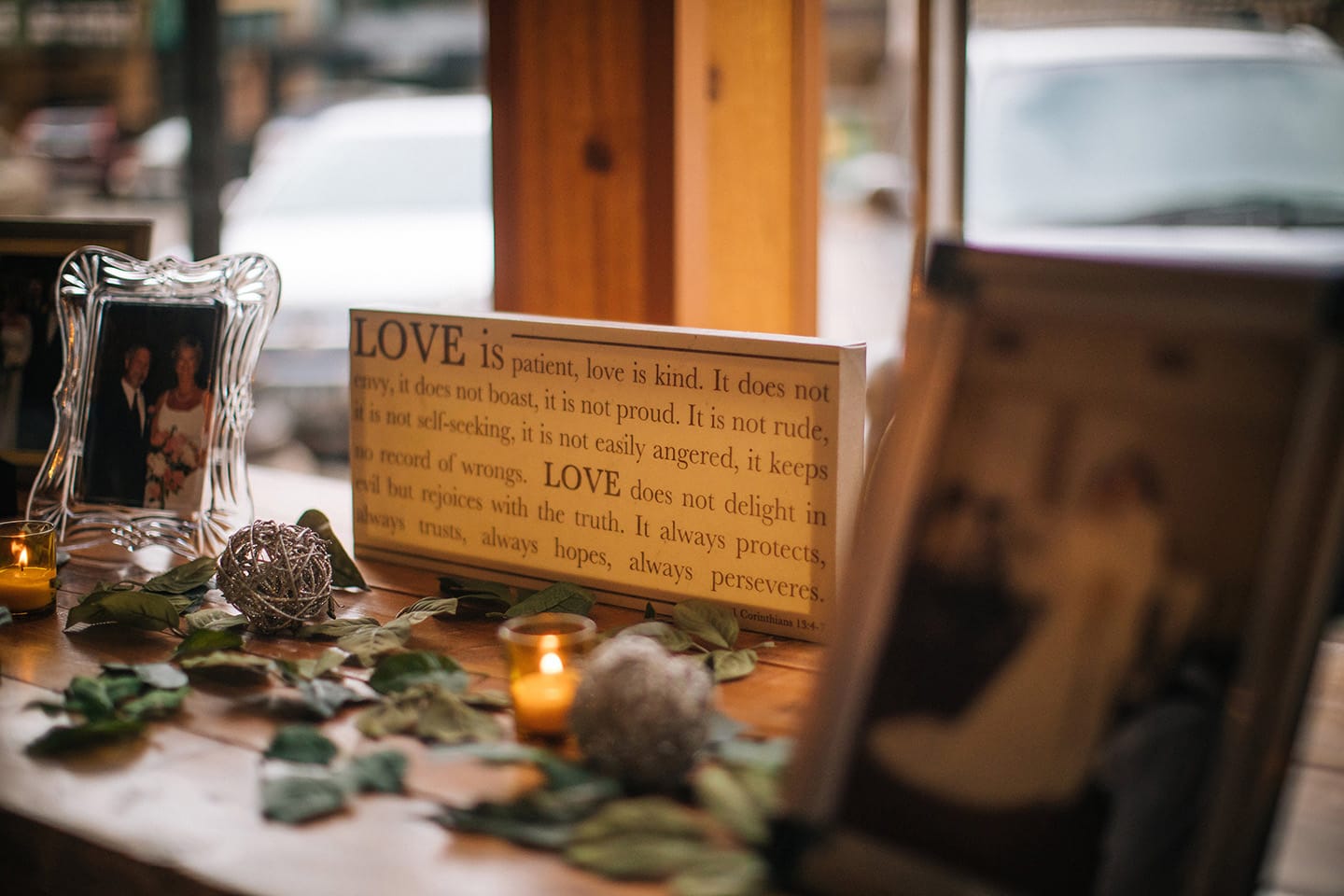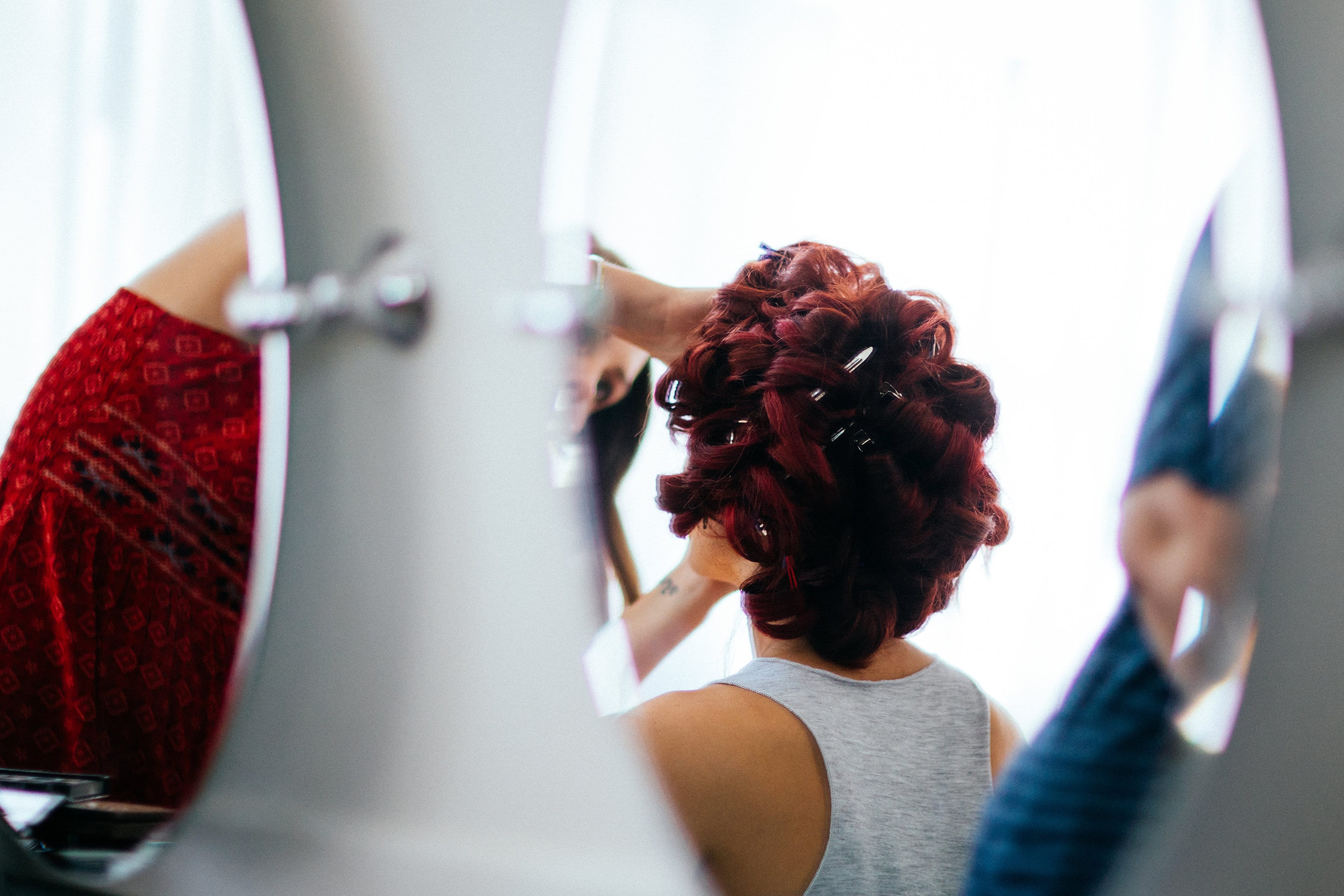 What was the moment you knew you had fallen in love?
I tend to be more of the guy in my relationships on an emotional level, so I don't know if there was a specific time where a lightbulb flipped on where I knew I was in love. Branden understood me and all my quirks, respected my independence, got along great with my friends and family, and I could tell he adored me. All those factors along with many more helped me realize that I was in love.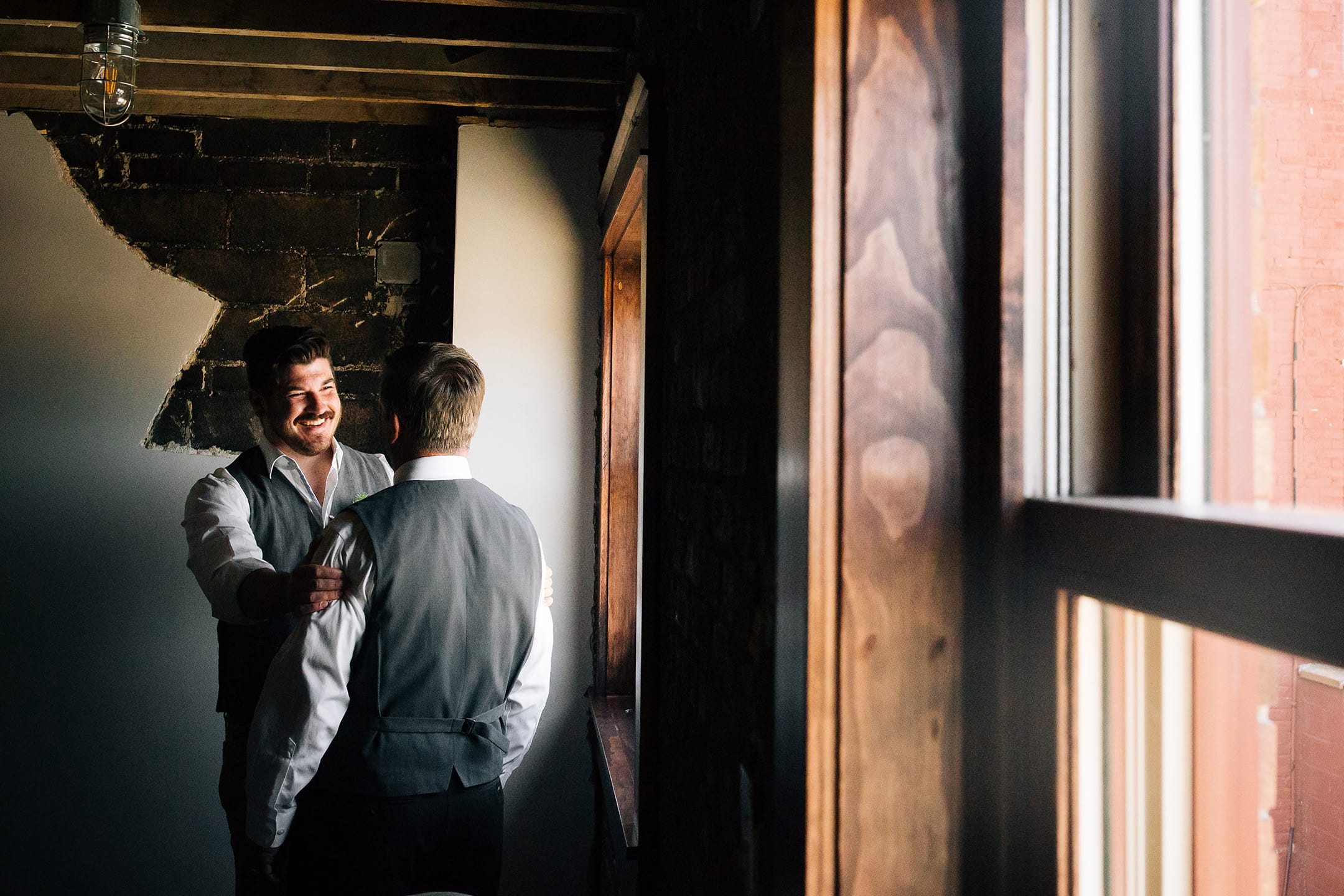 | | |
| --- | --- |
| | |
How did he propose?
He proposed on Christmas night at our place. He's got a sense of humor so when I opened my stocking from him hours prior he had put a ring pop in my stocking. I thought that was the only ring I'd be getting from him that night! We were watching Home Alone and Home Alone 2 after exchanging some gifts. Between the movies he had been in the other room for a little bit and when he came back to where I was, he had a card for me that he had me sit next to him to open. The card was very sweet and said a lot of wonderful things from his heart that had made me tear up. When I was done reading the card I looked over at him to hug him and he pulled out the ring and tearfully asked me to marry him.
What was the first thing you checked off your wedding planning list?
I knew once I had the location pinned down it would be a lot easier to figure out the rest. I ended up booking the ceremony spot and reception the same day a few weeks after getting engaged.
You've modeled so many Maggie Sottero Designs wedding gowns before, so how did you decide what you wanted to wear for your big day?
I have been lucky enough over the past eight years or so to wear a lot of Maggie dresses. For me personally I knew a big ball gown was not my personal style. I always tended to gravitate to dresses with a low back and either a vintage or simple design in a fit and flare type of style. The last few years I have loved wearing the dresses that are jersey lined as well! I'm a big dancer so knew that whatever I chose I needed to be able to move easily in.
Which Maggie Sottero Designs gown did you choose?
I chose Sottero and Midgely's Maxwell
Who is your style icon?
My overall style depends on the day and my mood. When it came for figuring out my wedding day look I was most attracted to a vintage look of the 20s-40s. A past style icon would be Audrey Hepburn and a present-day style icon would be Gwen Stefani.
| | |
| --- | --- |
| | |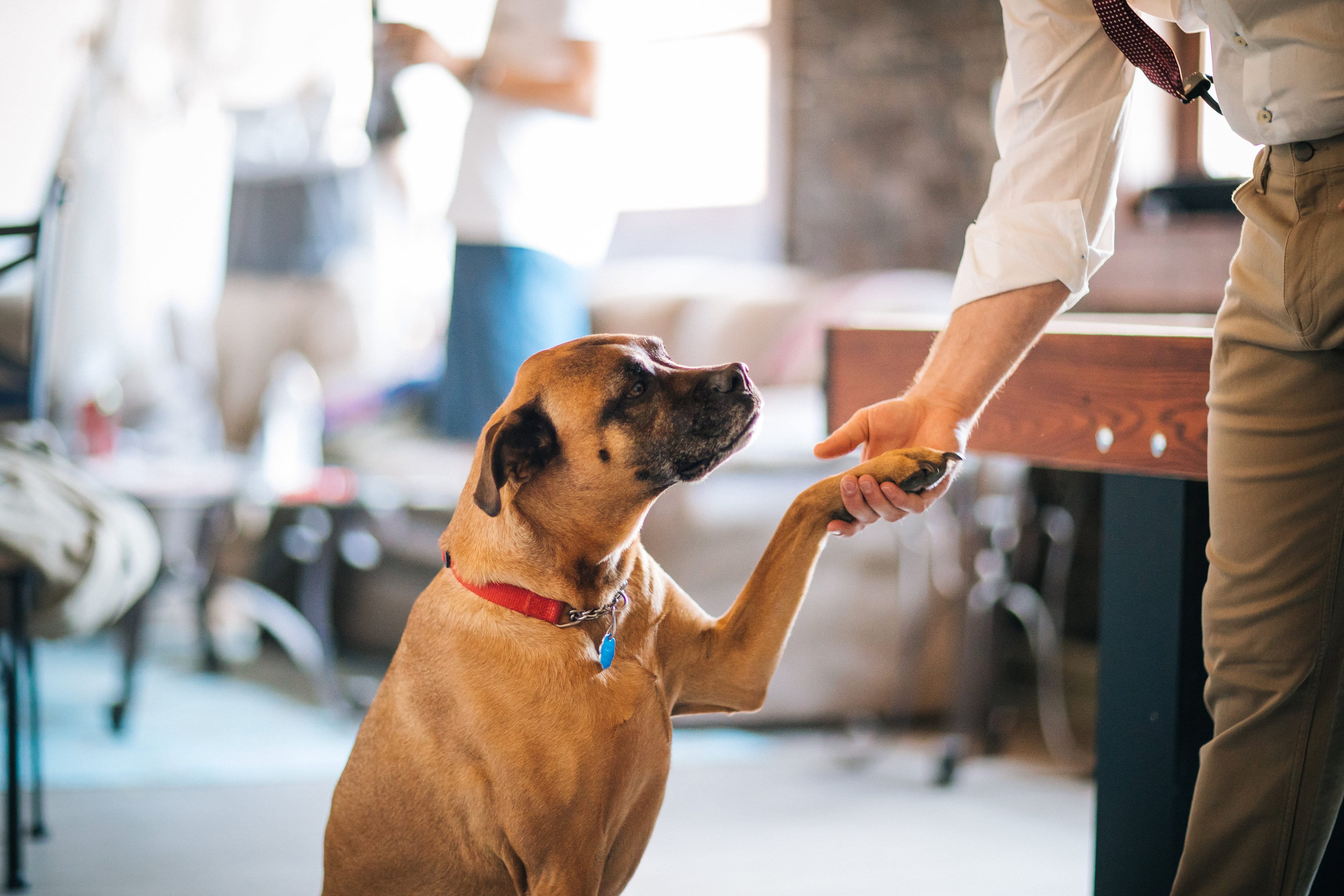 How did you create the "look and feel" of your wedding?
Our theme was a subtle "Great Gatsby" theme. We didn't go overboard with a theme, but as I mentioned I love a vintage theme and decided on the 20's. We had an art deco table assignments sign; along with an art deco design on our photo booth take home pictures. We had prohibition themed signs in the bar area along with a few F. Scott Fitzgerald framed quotes sprinkled in as well. Couldn't help but put "Old Sport" and "Doll Face" on the bathroom doors too! Our colors were primarily emerald, blush, and gold. The guys wore a white dress shirt, khaki pants with suspenders and Branden differentiated his look with wearing a vest. My bridesmaids wore blush colored dresses in different silhouettes.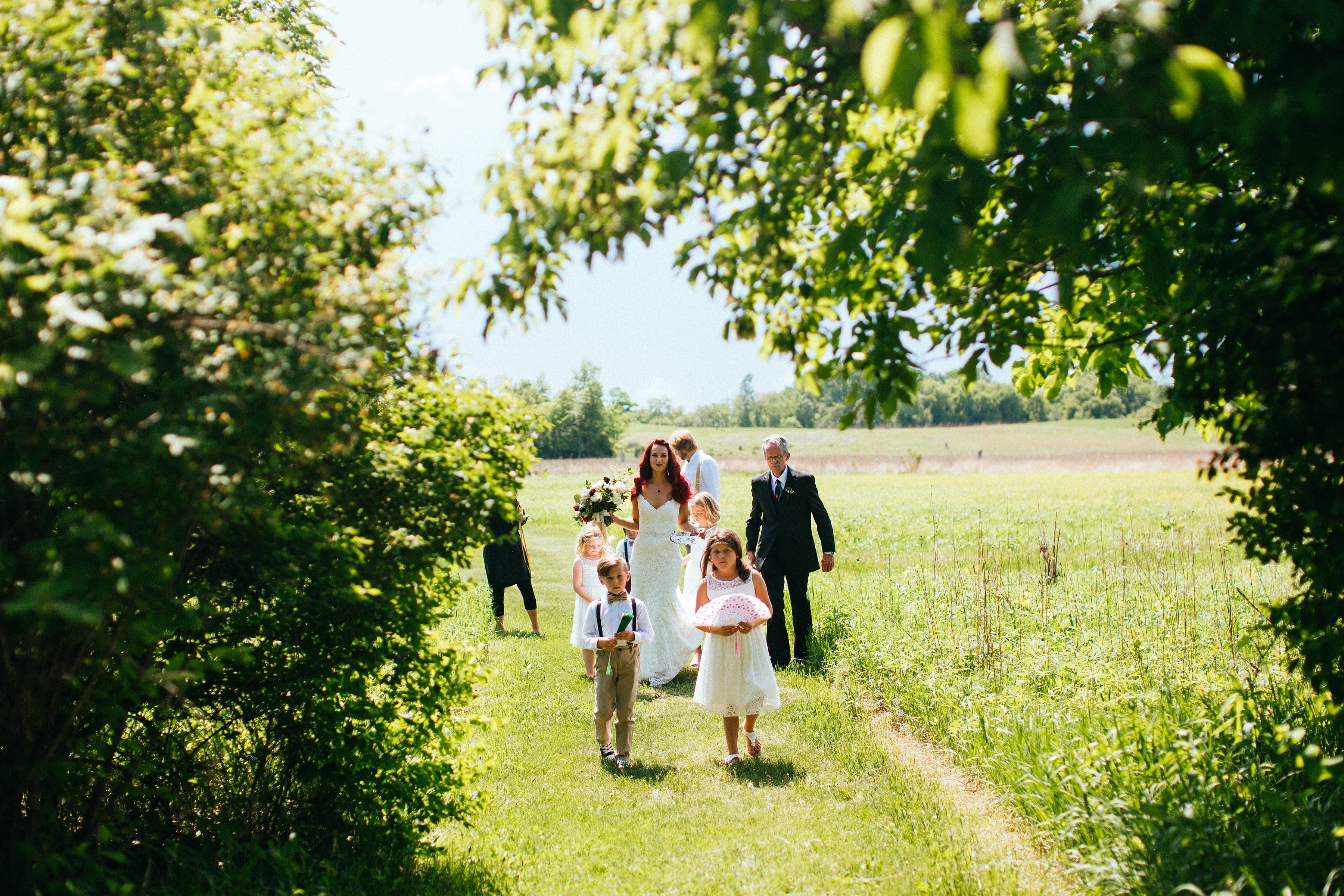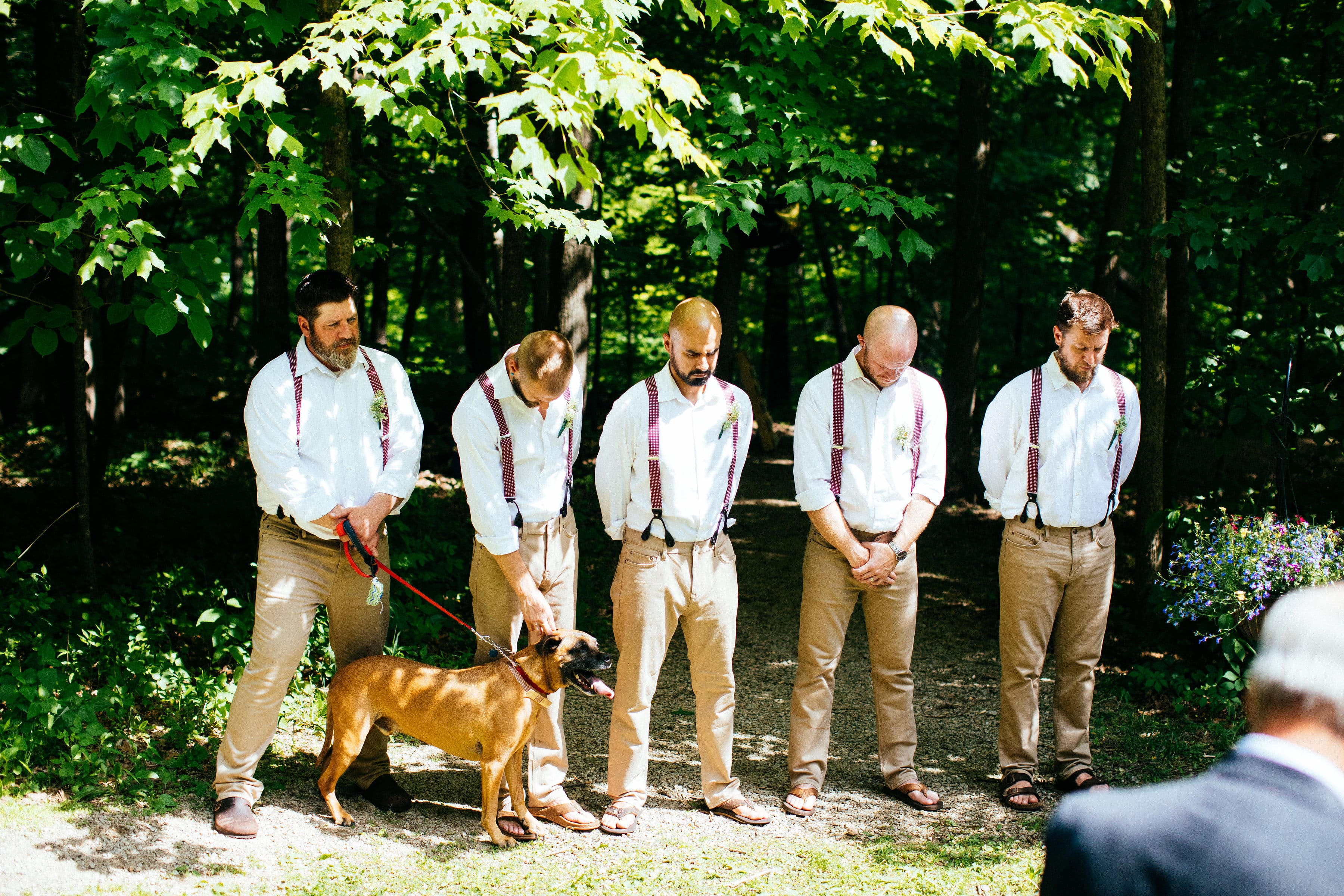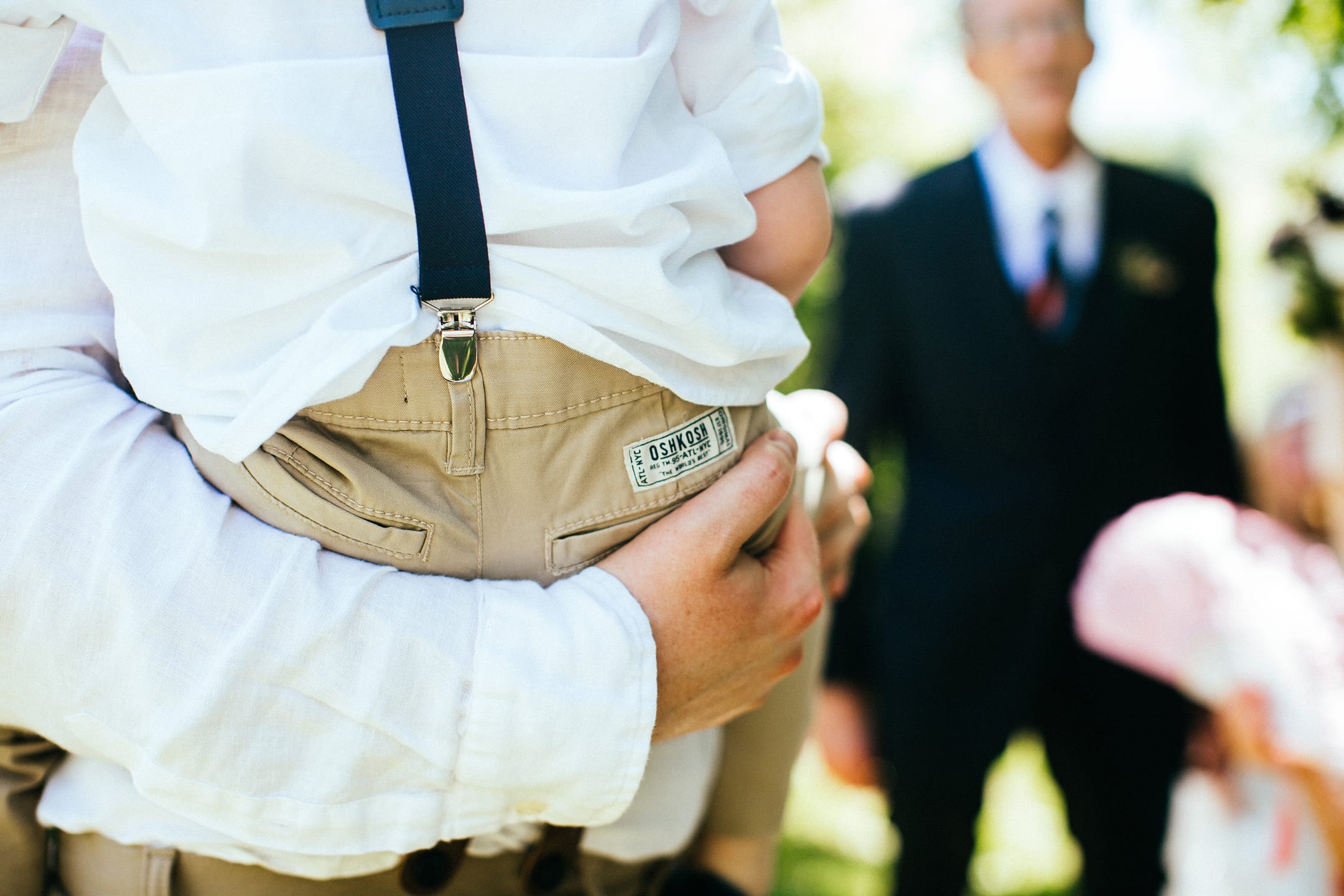 | | |
| --- | --- |
| | |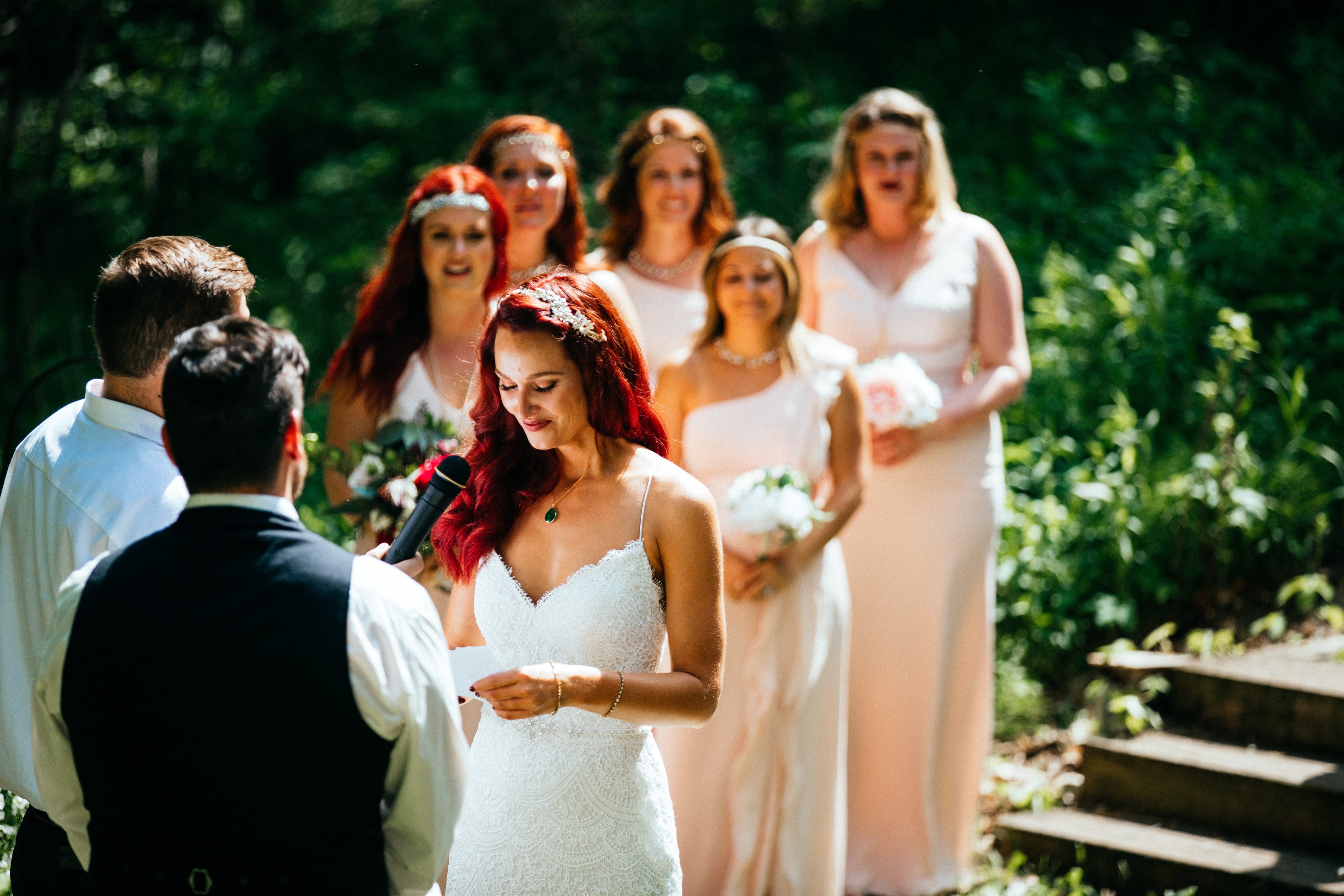 What was the funniest part of your wedding day?
There were two funny moments that stick out in my mind. I got side tracked by our dog that was panting during our ceremony while I was reciting the ring vows. Our dog was in my same sightline as Branden's head and I got briefly distracted by him, so I had to have our officiant Ryan repeat one of the lines of the vows.
I also thought my two maid of honors speech was very sweet but also pretty funny! Brought back some old memories.
What was the most surprising part of your wedding day?
I organized it all to a T so I left little room to be surprised, but I was surprised at how calm I stayed throughout the whole day, especially during the ceremony. (Doesn't mean I didn't get happy tears though!)
What do you think your guests loved most about your wedding day?
Even though our ceremony was SO HOT (heat index of 100 degrees Fahrenheit), I think they would say the outdoor location was beautiful tucked into the woods, along with being pretty intimate. I did get compliments on the food a ton as well, along with the reception venue. I think the family members kids might say the photo booth! Hard to pick just one thing!!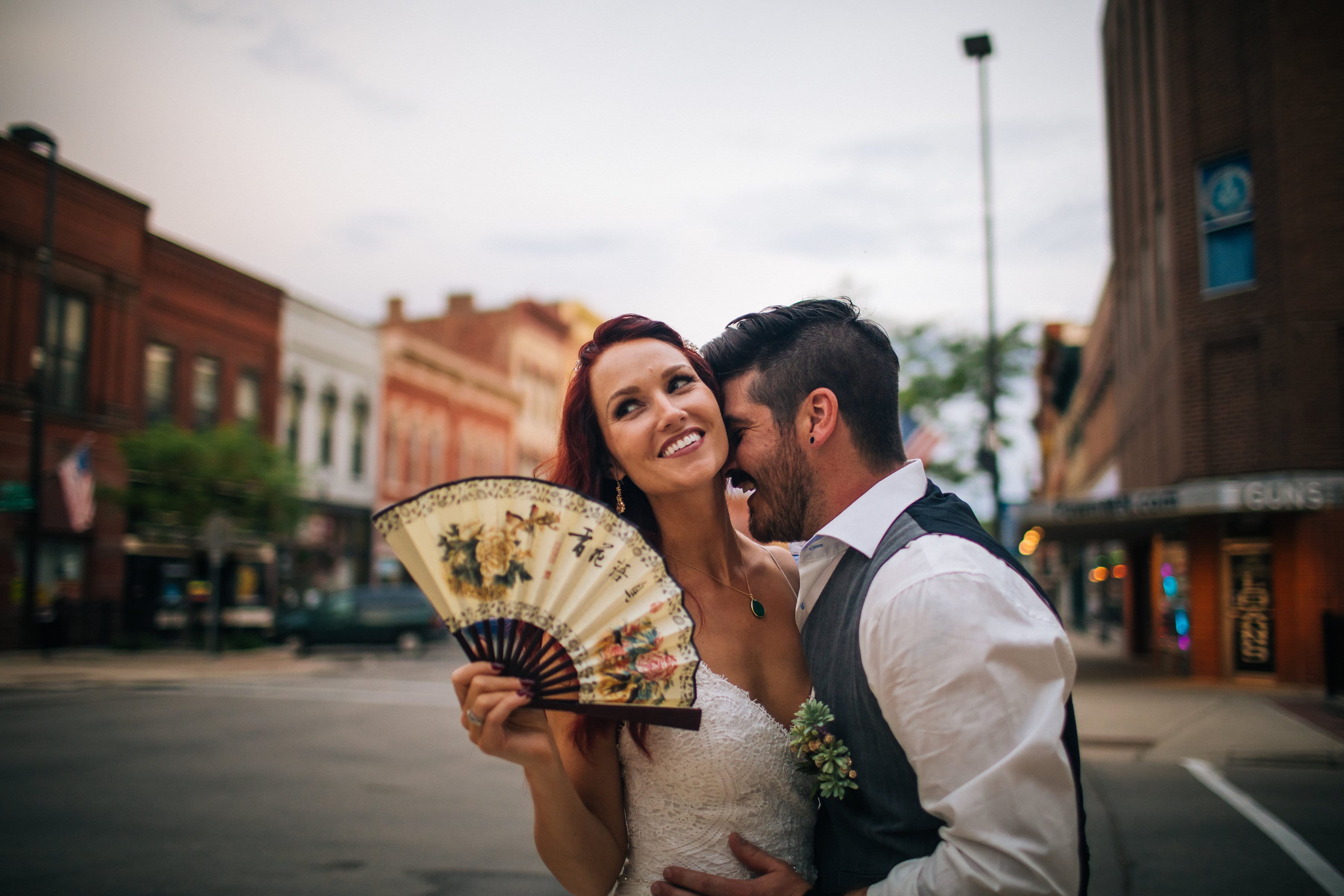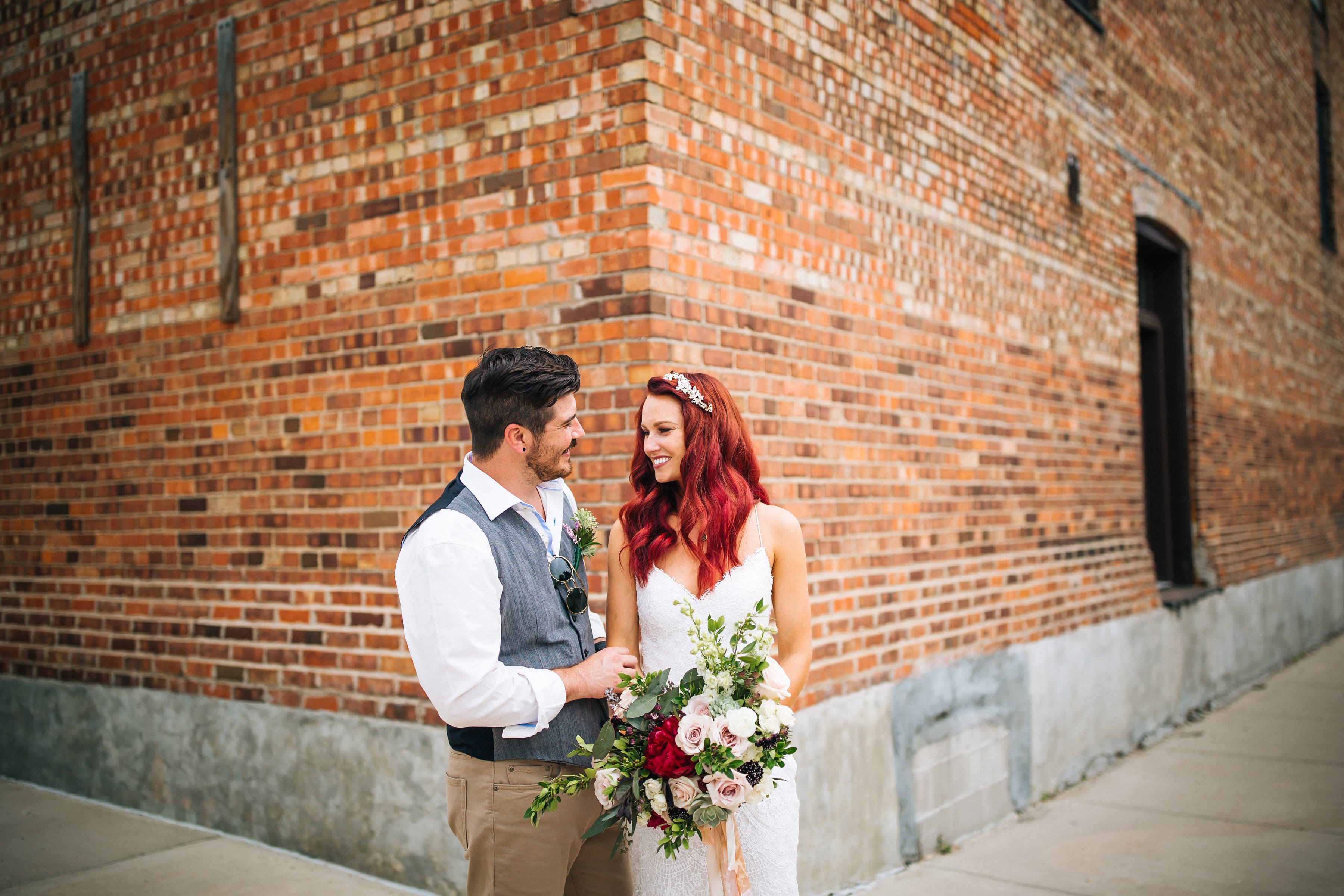 | | |
| --- | --- |
| | |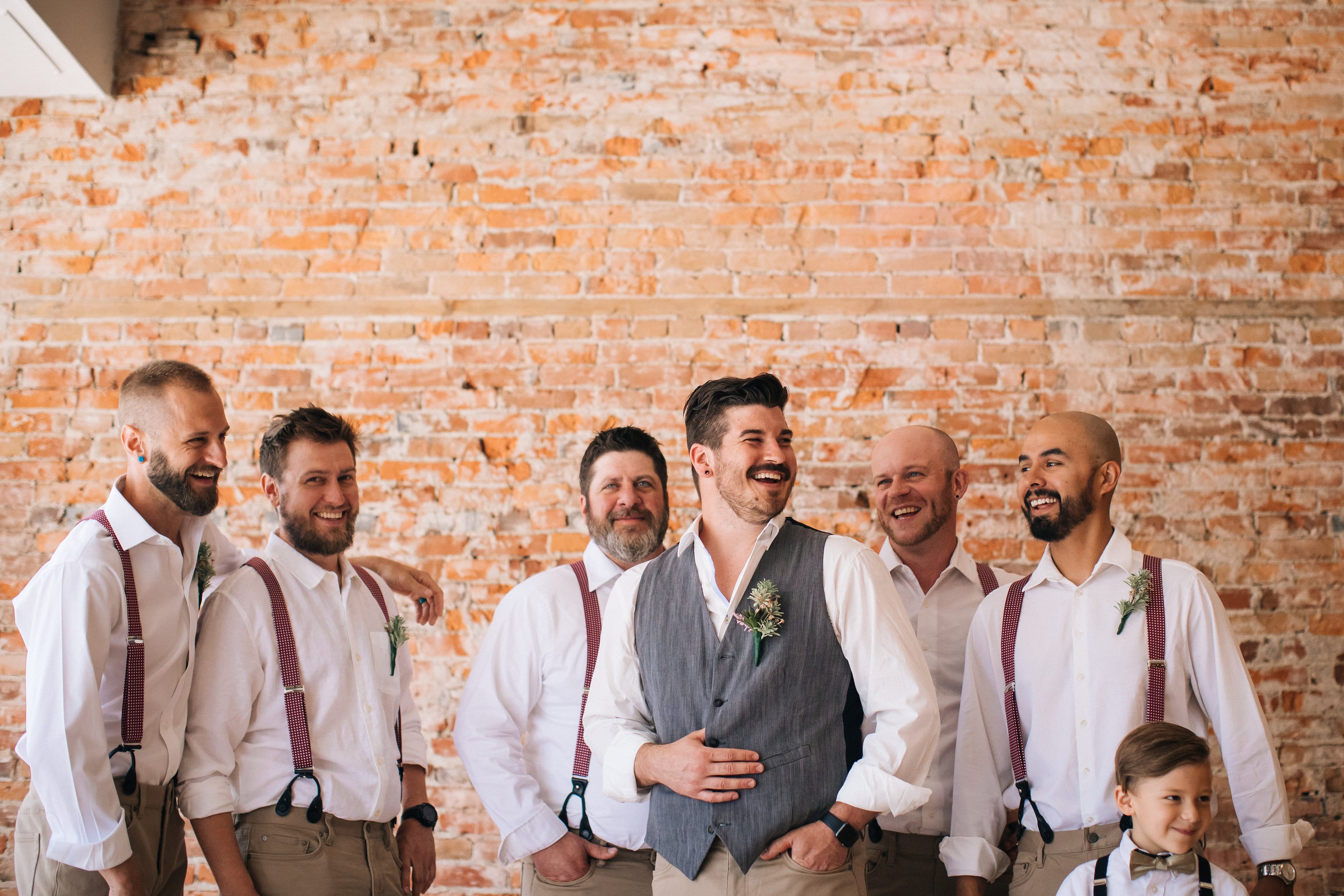 What advice do you have for brides tackling their wedding budget?
We were definitely on a budget! We are some of our last friends to get married so we have luckily learned a lot from our friend's dos and don'ts. We were blessed enough to have some help from our parents as well, which was extremely helpful!
I would say figure out your main takeaways from your wedding day and keep a spreadsheet on your spending so you can hold yourself accountable for where you are at. You want everything to of course be amazing, but I knew I wanted great music, pictures and food along with a smaller outdoor ceremony. I was prepared to spend a little more on pictures, since they last the longest. I did my research on just about everything; I wanted to get the most bang for our buck! Reviews, reviews, reviews!! Read them, that will help you make a decision you don't have to second-guess.
Our outdoor ceremony was a Nature Center, rather than an outdoor space used specifically for weddings, so we paid dramatically less for what we got, but was still beyond beautiful. We used a grocery store as our caterer and made sure we did a tasting. Everyone was blown away by the food and we were charged only $13/person (plus tax and a couple hours paid for a server to man the buffet, no other hidden costs) and that was close to the most expensive option (included desserts too!).
As for flowers we used primarily fake flowers that still looked great, but I did have my bouquet and a few extra bar centerpieces made out of real flowers. I'm happy I did the combination of real and fake flowers—I saved a ton on that alone! I could go on and on, but do your research above all. If you're creative or handy, or know someone close to you that is, use that to your advantage!
| | |
| --- | --- |
| | |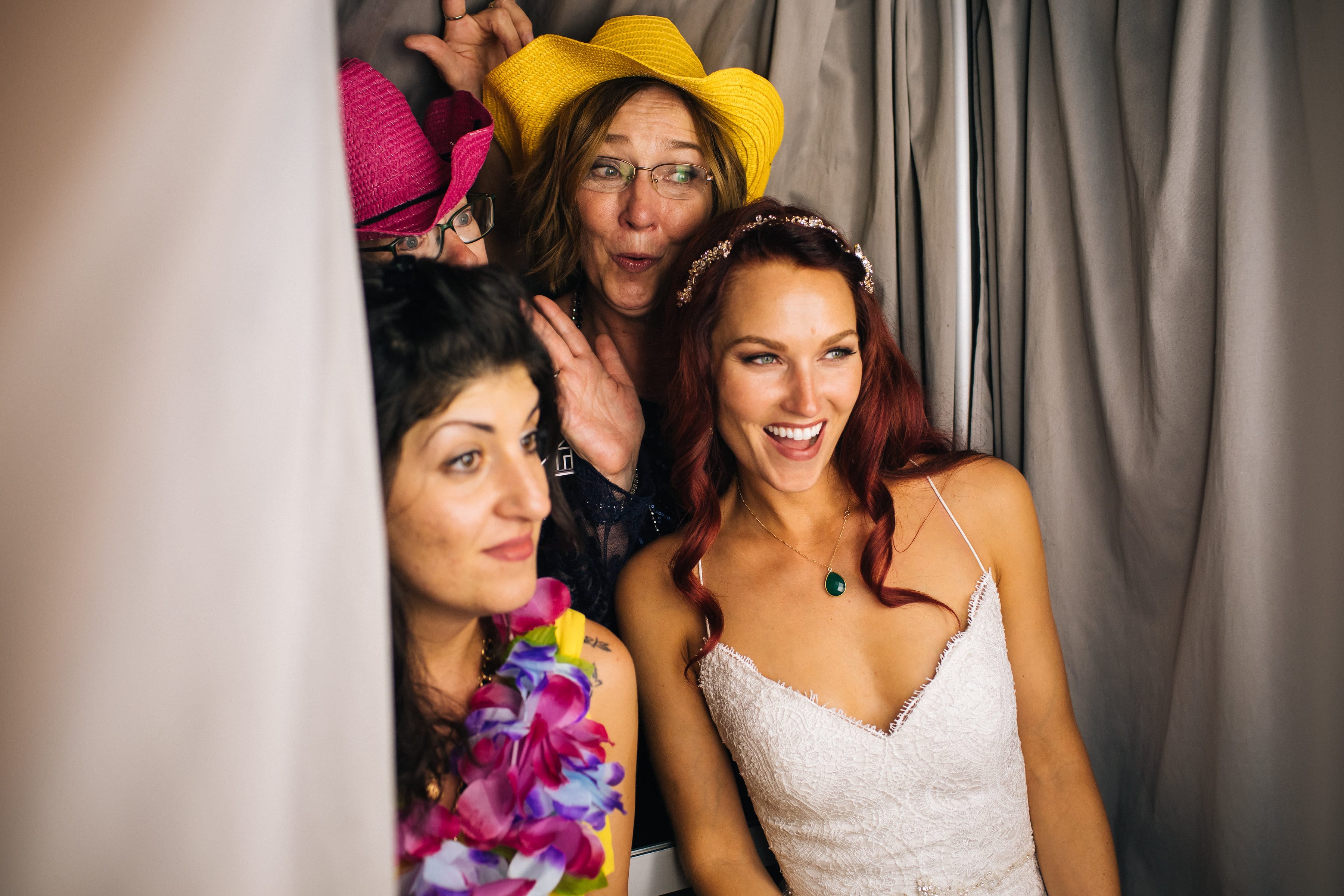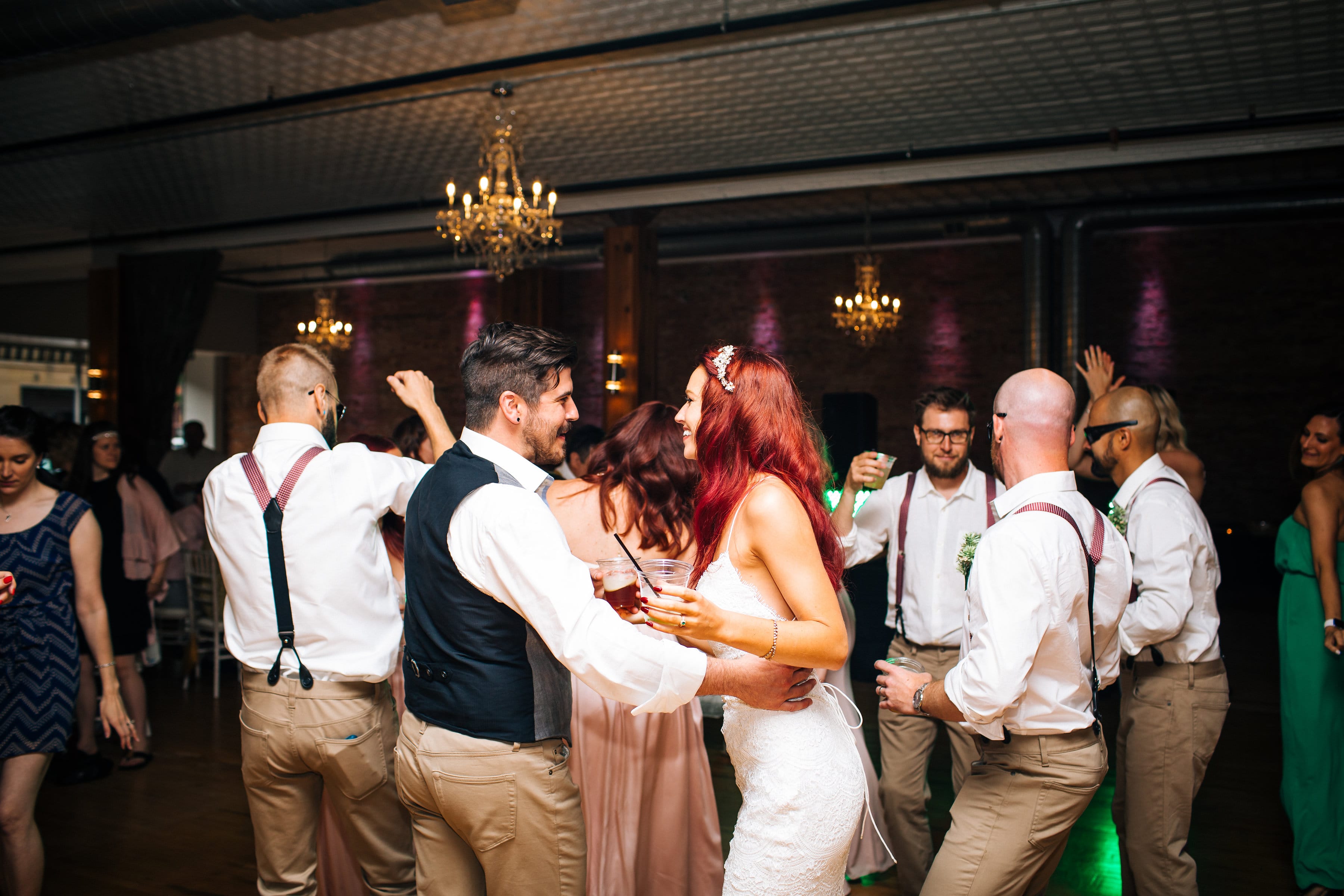 What advice do you have for brides overall?
When it gets close to your wedding date, delegate! It's now time to pass responsibilities on to those you trust so you don't feel too overwhelmed. I took on a lot of planning and organizing by myself and I wish I had done more delegating. Although when it came to the day of I had a print out of how I wanted to the venue decorated, along with décor ready to be easily assembled (pre-cut flowers, ribbons, keep it organized) so family and friends that helped set up knew what to do and didn't have to ask myself too many questions.
That was my biggest thing, since the day before I was getting a little overwhelmed, I made a rule that on my wedding day to not ask me any questions unless you really couldn't think of the answer or come up with a solution on your own. I made that pretty clear, so that helped to keep me calm on my wedding day, along with surrounding myself with amazing stress-free family and friends, so I could soak up and ENJOY every minute! You (hopefully) only get married once, so there is no room for stress on your special day!
Also make sure your spouse and you spend time together throughout your reception. It's easy to get pulled in different directions while talking to guests, so make it a point to keep checking in with each other and remember the reason everyone is there is for YOU TWO!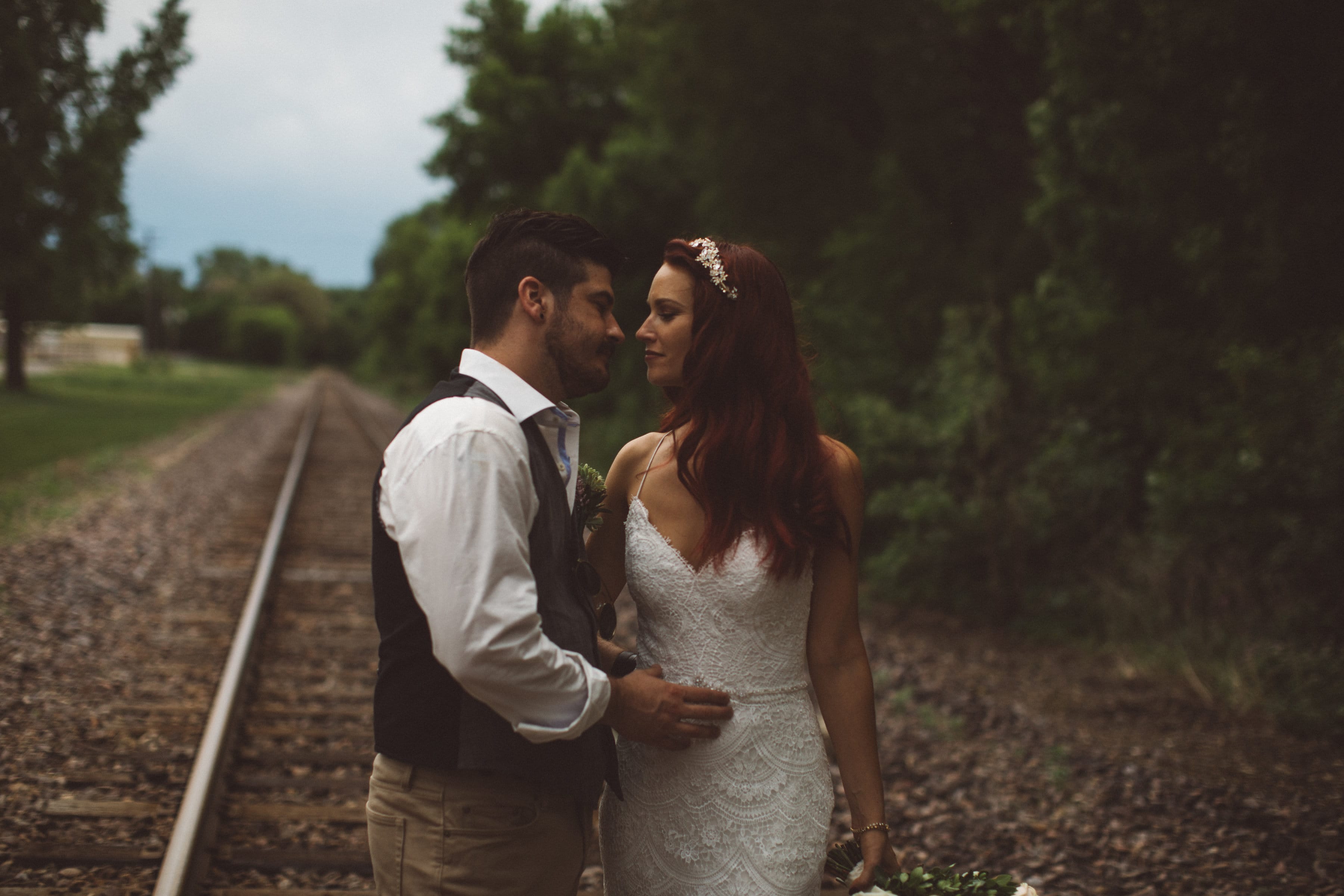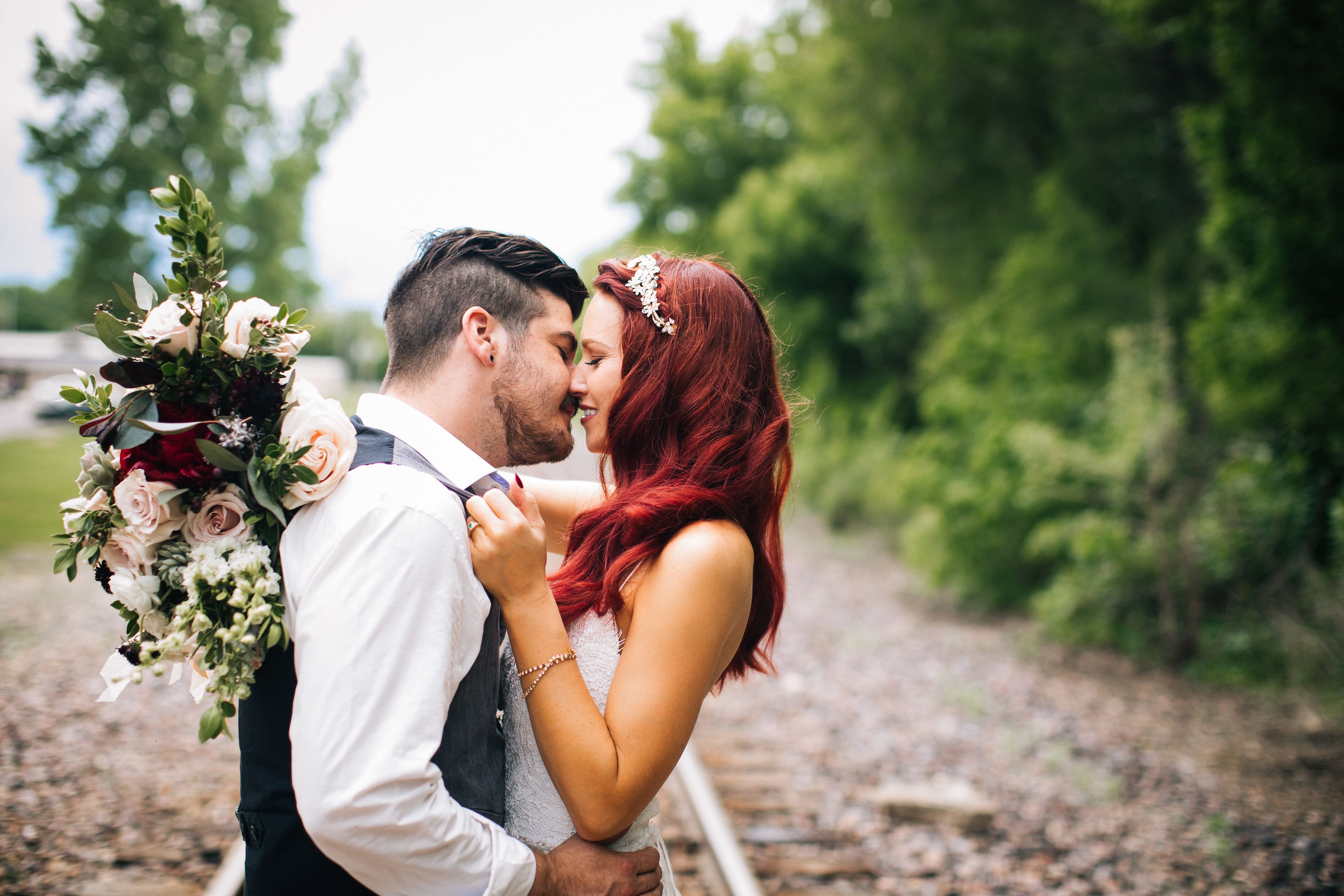 A huge thanks to Devon! She's a beautiful model and bride, and we're so honored she chose a Sottero and Midgley gown for her big day. Take a peak at her editorial images below, and check out her Insta @devonericksen for more.
We 💖 you Devon!!!!🍾🥂😘
Submit your own real wedding gallery in link! Click here to find an authorized retailer near you.