Events and Boutiques
|
March 13, 2017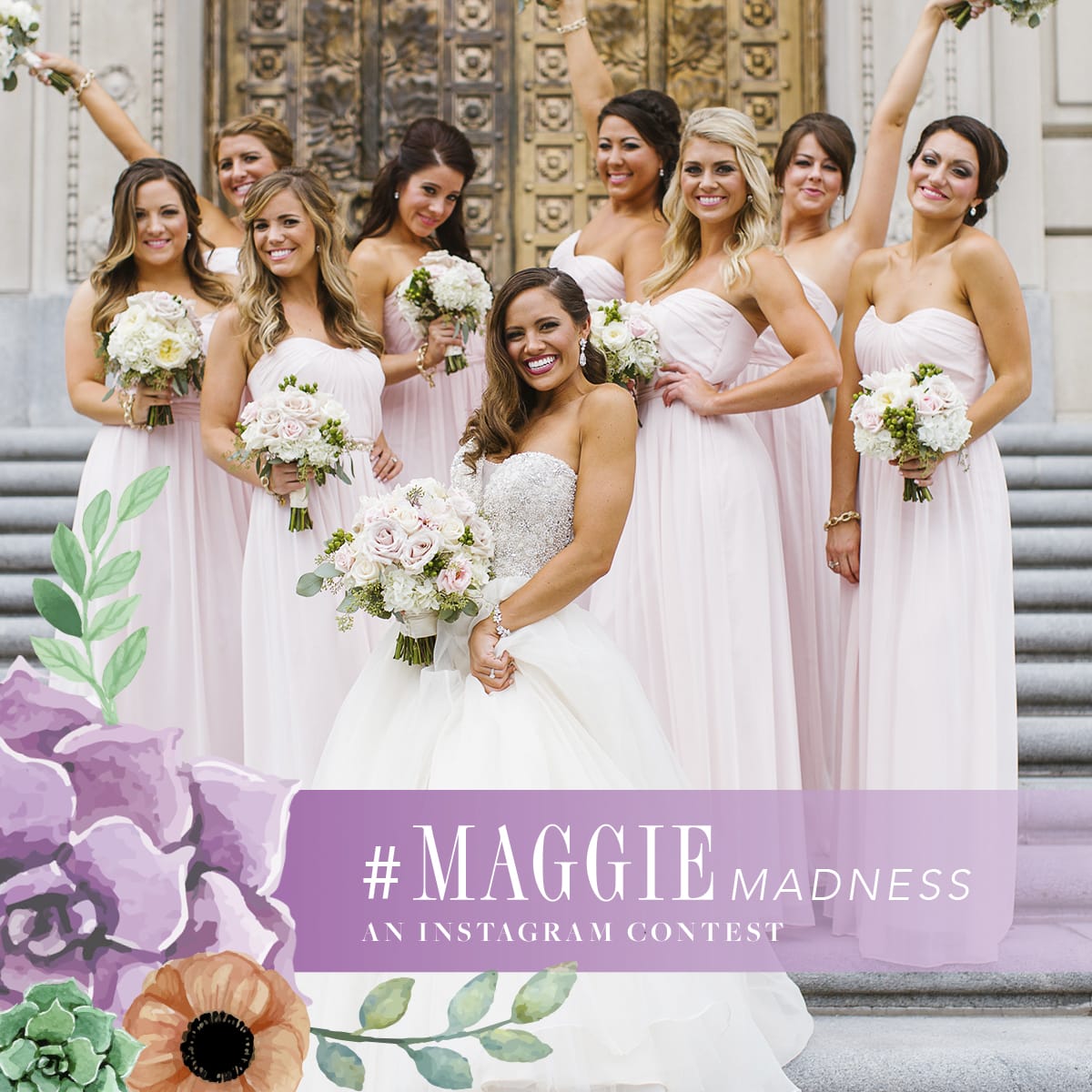 Just said yes? Let the Maggie Madness 2017 begin! Here's how to win the dress of your dreams:
1) Follow @maggiesotterodesigns on Instagram.
2) Tag your bridesmaids and maid of honor in the comments below the contest image.
3) Post an image on your personal Instagram account of you + your bridesmaids + your MOH, with the hashtag #MaggieMadness17.
4) Double-check that your Instagram account is made public, you've hashtagged correctly, and you've submitted before the deadline.
The contest ends March 31st, 2017. Best of luck!
Terms and Conditions