Real Weddings
|
June 24, 2013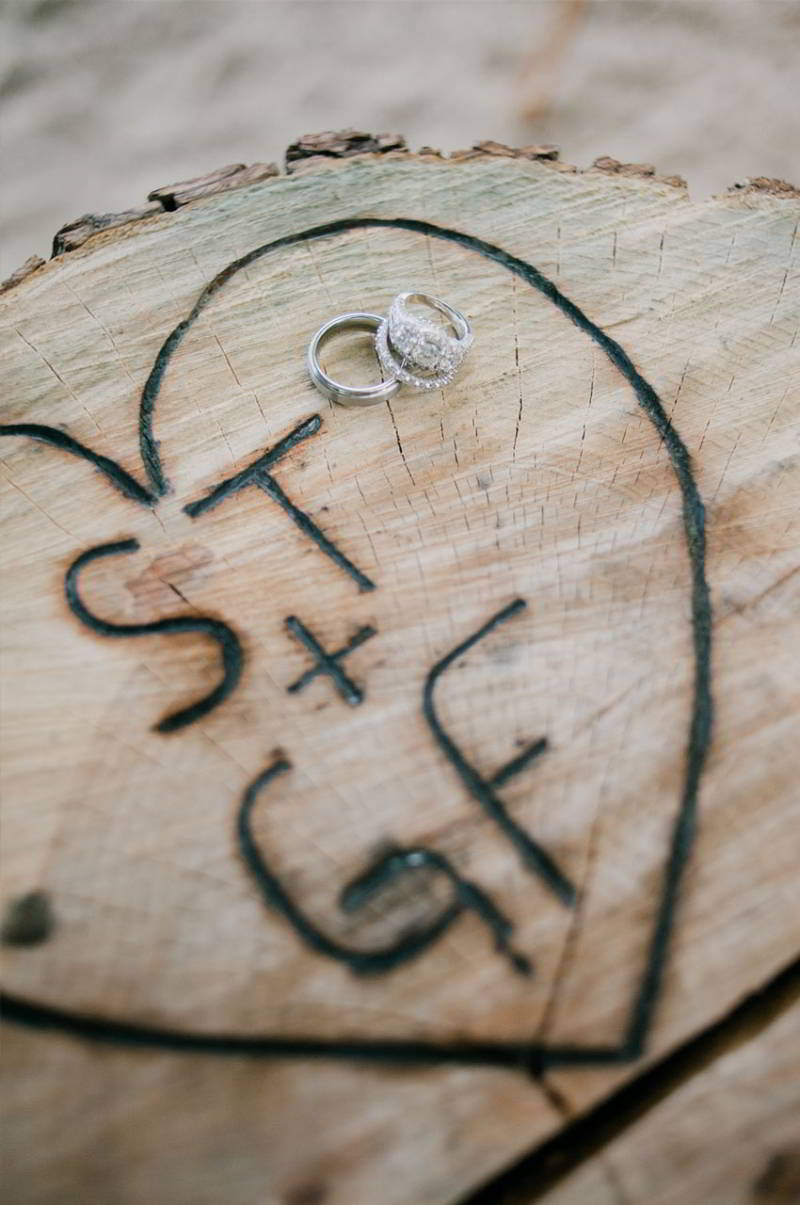 Today we're featuring a Maggie Bride very near and dear to our hearts at Maggie Sottero. Meet Shannon! Isn't she stunning? Shannon is a sales representative for Maggie Sottero, and we couldn't be more excited about her recent nuptials. Shannon and Guy married on gorgeous Lake Winnipesaukee in New Hampshire. See Shannon's photos below, from her adorable engagements to her breathtaking bridals. Congratulations, Shannon!
Images courtesy of Briana Moore Photography, Associate Photographers: Aaron Nicholas Photography
Dress: Giselle*
Favorite part of the dress: "I loved every second of wearing Giselle! I put the dress on and felt like a little girl again! Knowing that the Maggie Sottero design made for a perfect fit, I was able to be laced up and off I went. It was comfortable, but elegant – I couldn't wait to dance in the layers of tulle!"
Favorite wedding day moment: "It's hard to narrow down one favorite moment… I had a day that most couples only dream of. We were surrounded by loved ones in the place that means the most to us… we even had a rainbow!"
Advice for future brides: "Don't be afraid to really wear your bridal gown… Dance like nobody's watching, enjoy the day and don't hold back for one second!"
*Giselle is a discontinued gown and no longer available. Please try Isadora  or Jenna as alternatives!