Real Weddings
|
September 10, 2013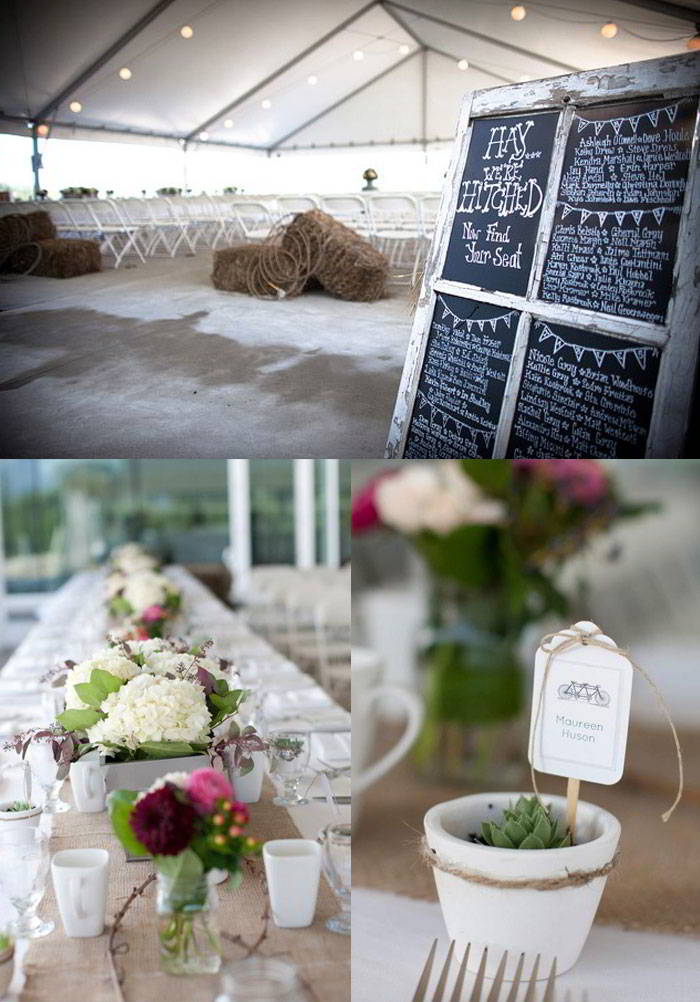 This gorgeous DIY wedding from Maggie Bride Rachel has us swooning over rustic details and outdoor settings. Rachel printed out pictures of Bernadette* shortly after getting engaged. When it was still on her mind after a 2-year engagement, she knew it was the dress for her. "I loved it all along!  I wanted something different, and although sleeves are now totally in, I actually found it very hard three years ago to find this kind of dress. Everything about it was perfect. The gold color, the detailed lace, the sparkle, the neckline, the fitted shape…it all added up to be exactly what I was looking for." We're smitten with Rachel's gorgeous wedding… See more below!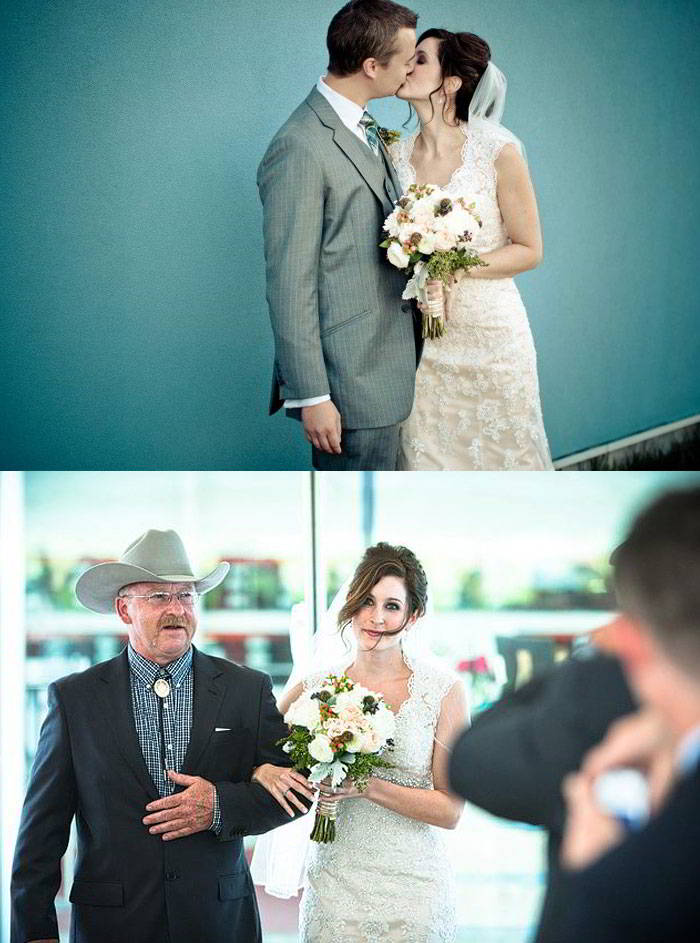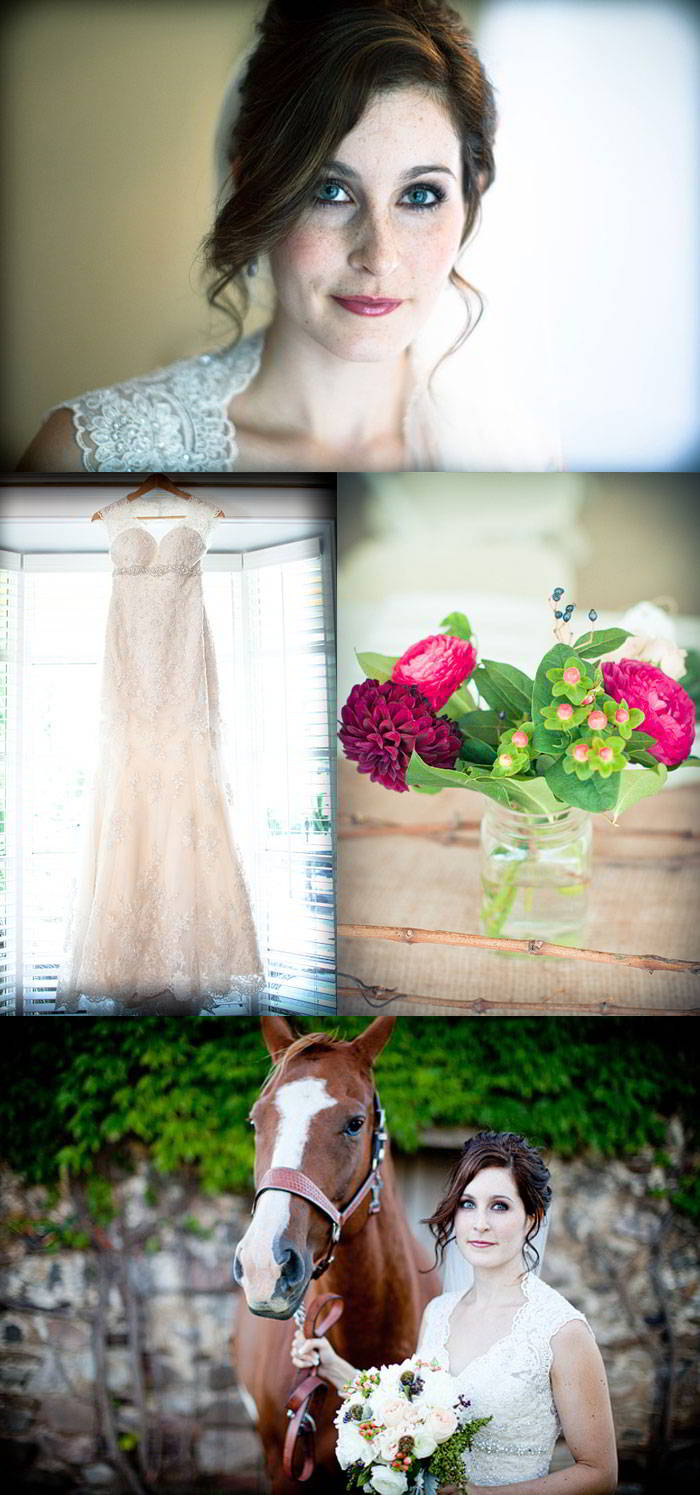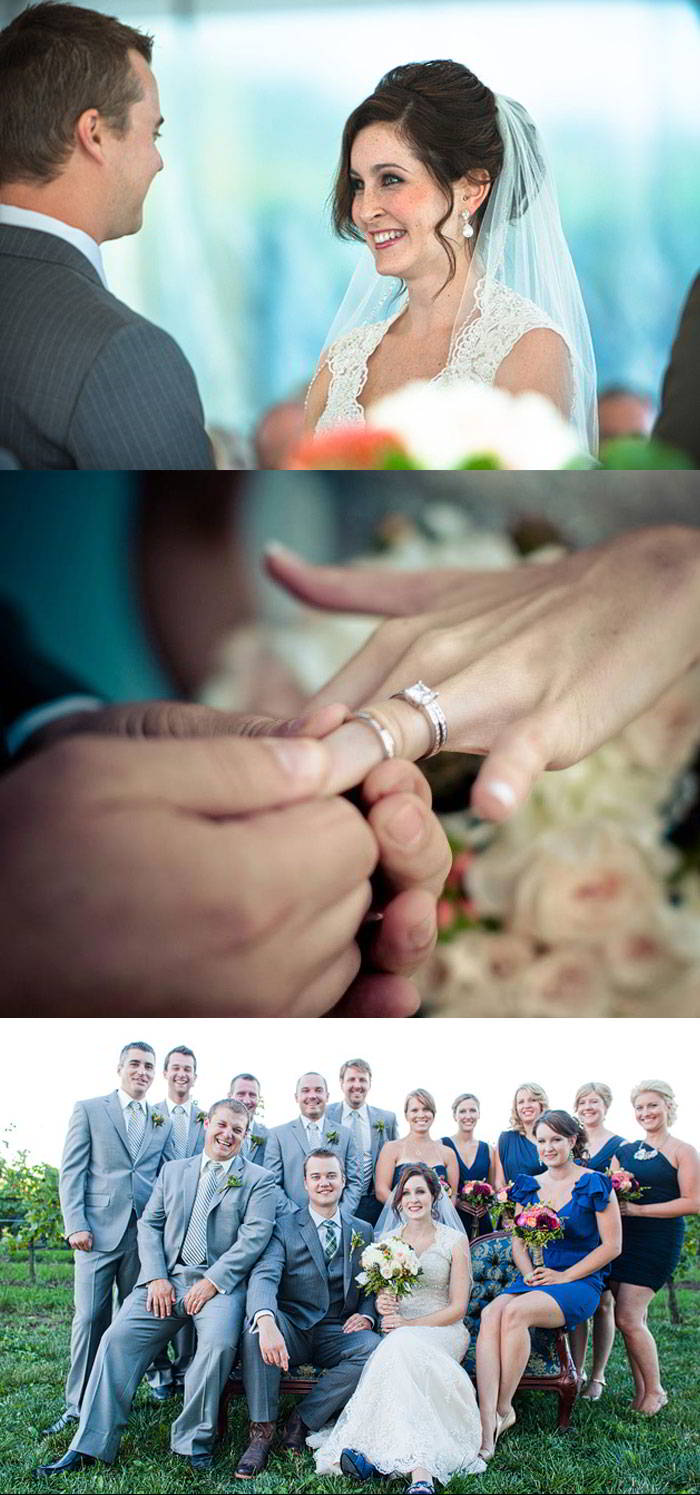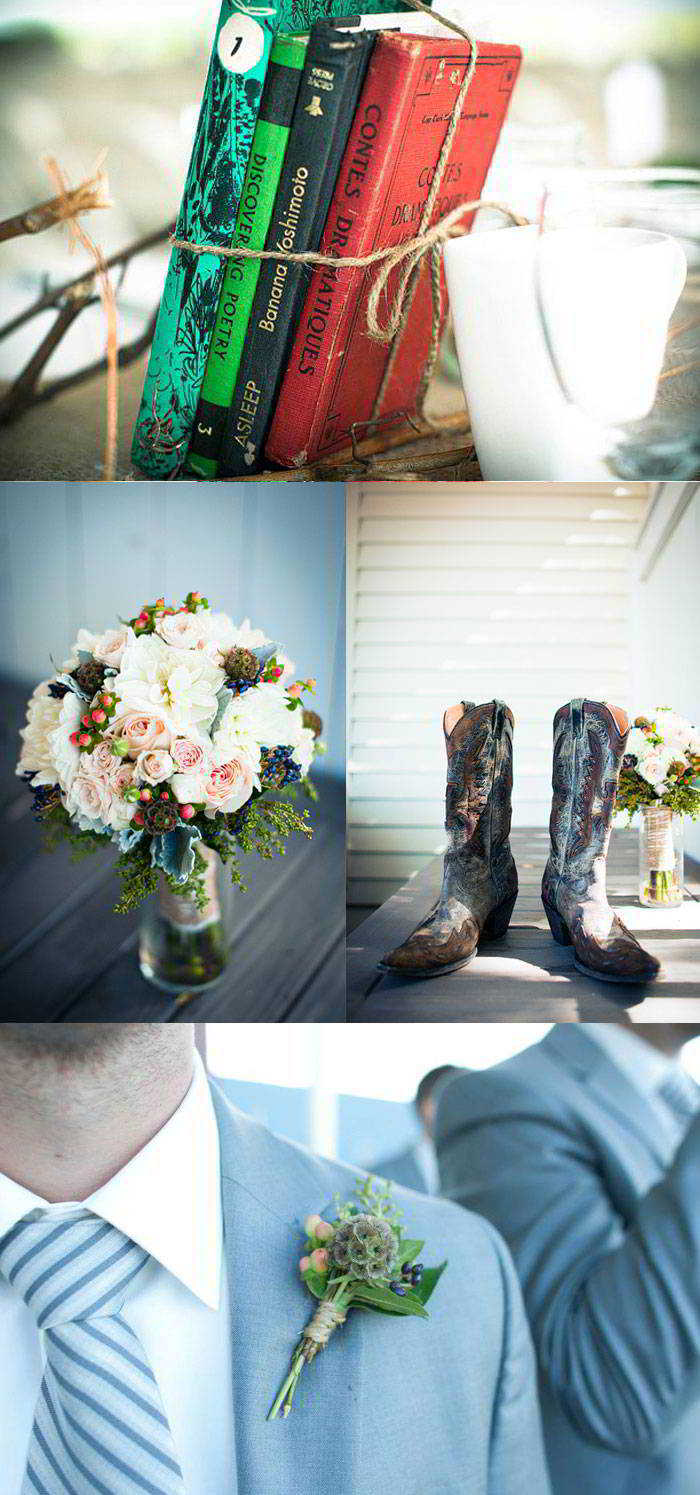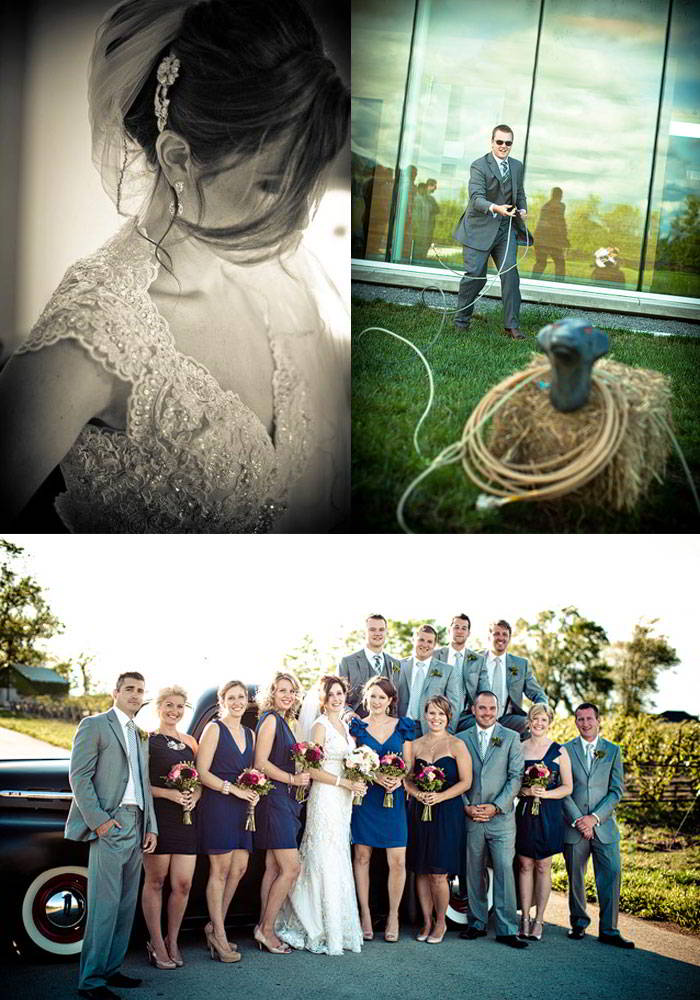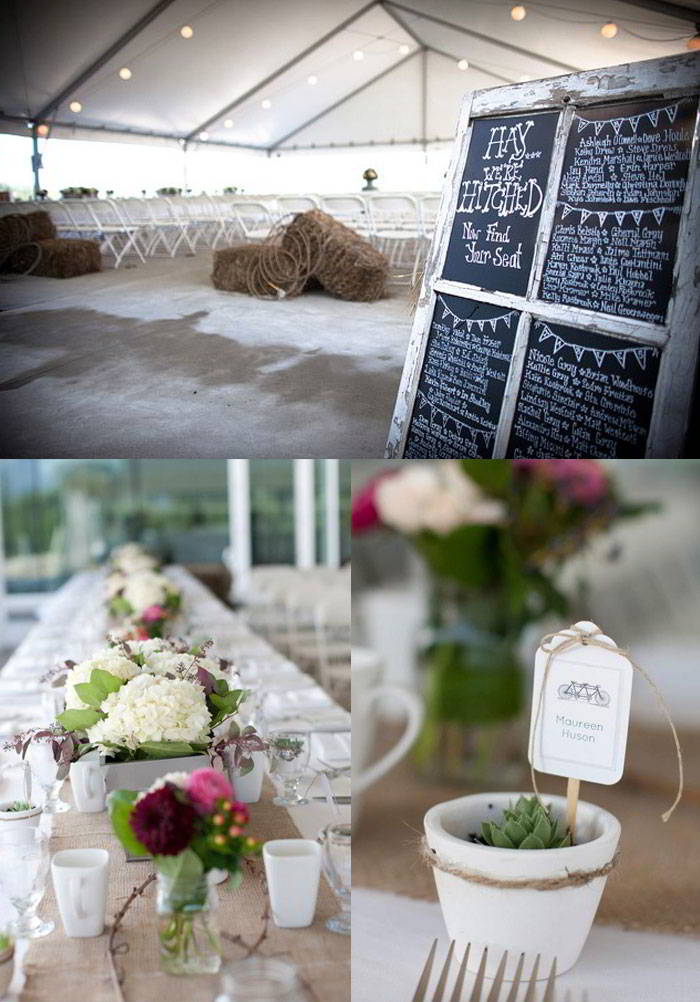 Roman Urban Photography
Dress: Bernadette*
*Bernadette has since been discontinued. Jessica by Maggie Sottero is a beautiful and similar option.
Favorite part of the dress:  "My favorite part of the dress was definitely the neckline. It was so unique with the scalloped edging and the way it sat high on my neck just felt so romantic. I loved it!"
Favorite wedding day moment: "My favourite moment was definitely when I got to see my handsome groom for the first time. When I stepped out of the winery into the aisle, even though there were 85 of our closest friends and family staring at me, the only person I could see was Colin. He looked so handsome and was grinning from ear to ear!"
Advice for future brides: "My advice for future brides is to make sure you make the planning and preparation as low-stress as possible. I have to be one of the most organized, detail-oriented people you've ever met. But I found all of the planning so fun! So if you're not all about the details, don't stress…hire someone or go as all-inclusive as possible with your wedding venue."
Love the gown? Check out our selection of lace wedding gowns here.