Real Weddings
|
May 5, 2014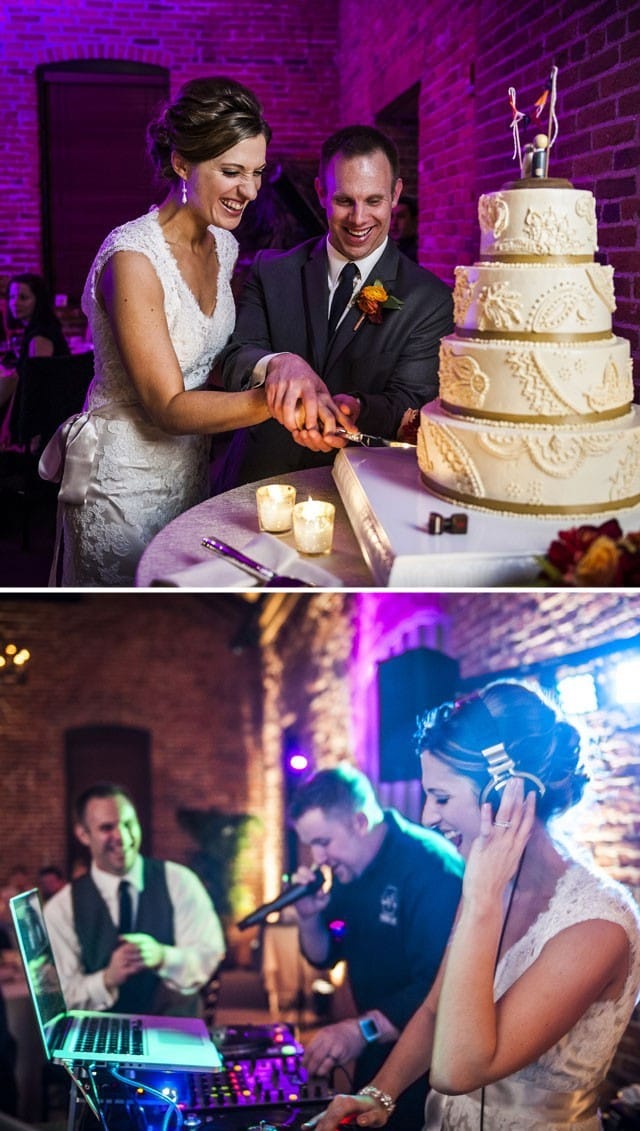 The love story of our Maggie Bride, Lauren, proves that timing is everything. "We were introduced through mutual friends a few years prior, but the timing wasn't right," Lauren said of her now-husband. "When we finally got around to our first date, it lasted seven hours. We've pretty much just been on one long continuation of that date ever since!" Exactly three years later, Lauren and her handsome groom wed on a gorgeous fall day in Lancaster, Pennsylvania. For Lauren, who knew what she wanted in a wedding dress before she even set foot in a bridal salon, dress shopping was the easy part. "I dreamed of my dress before I even went dress shopping," she said. "I knew I wanted cap-sleeves and a lace wedding dress. When I was trying wedding dresses on, the owner of the shop saved Bronwyn for last. She knew before I did that it was the one. It was literally everything I had described to her, and then some! From the moment I put it on that day, I never wanted to take it off!" We are completely smitten with Lauren's gorgeous wedding… See more shots from her beautiful day below! PS… Pay particular attention to the veil, and scroll down to read the history of Lauren's veil!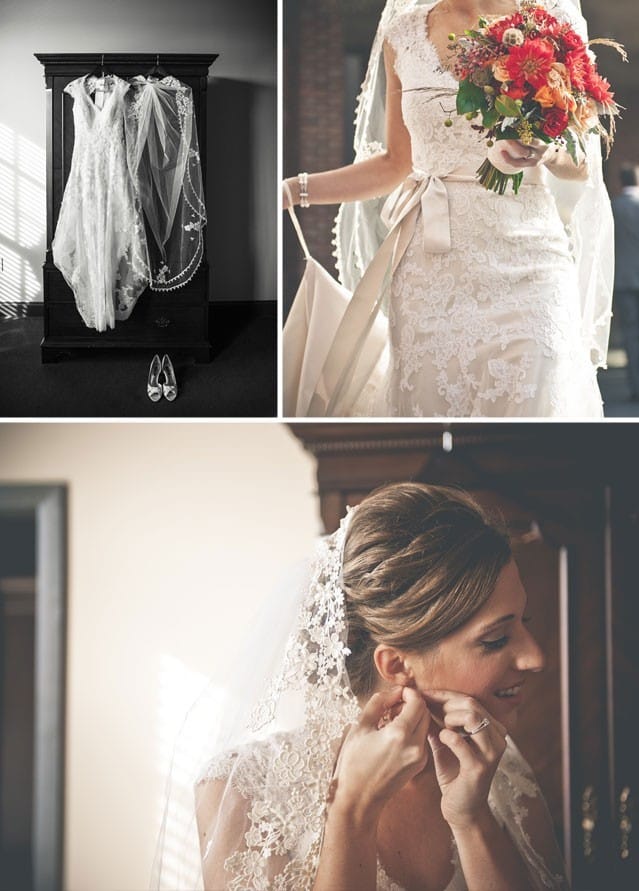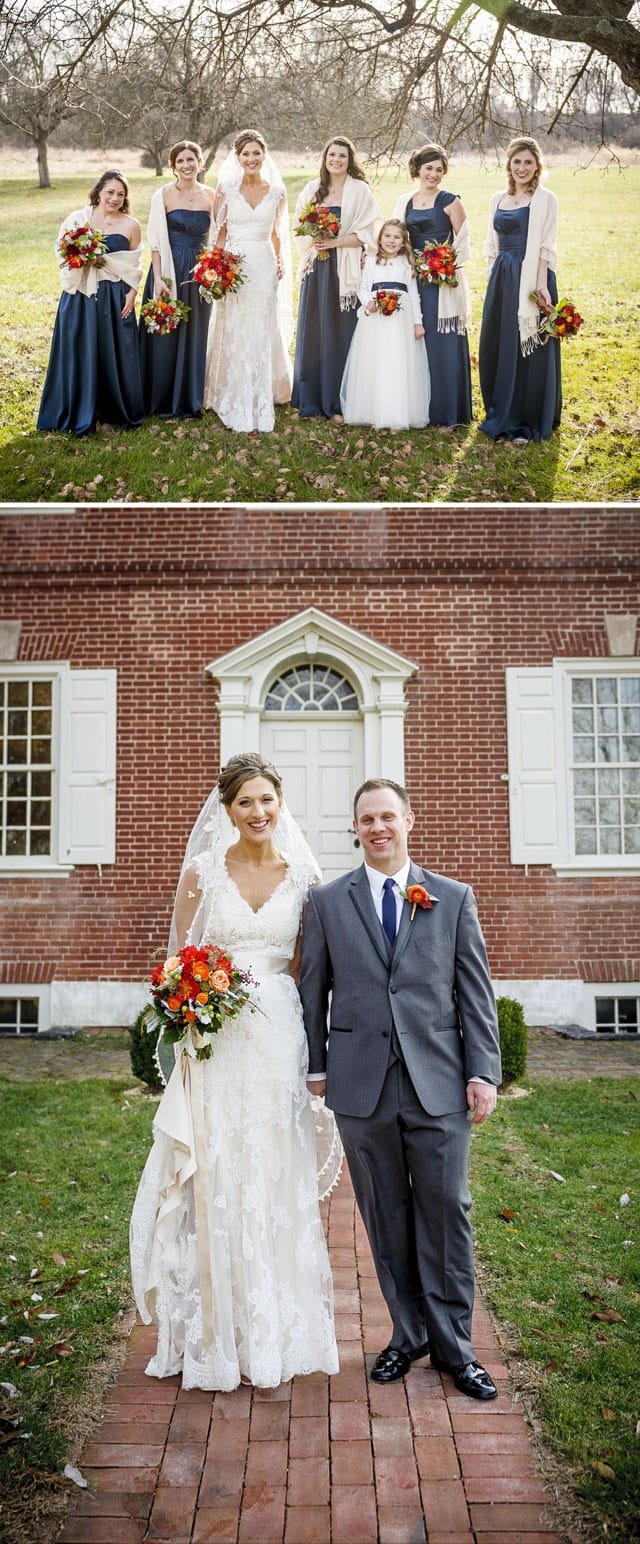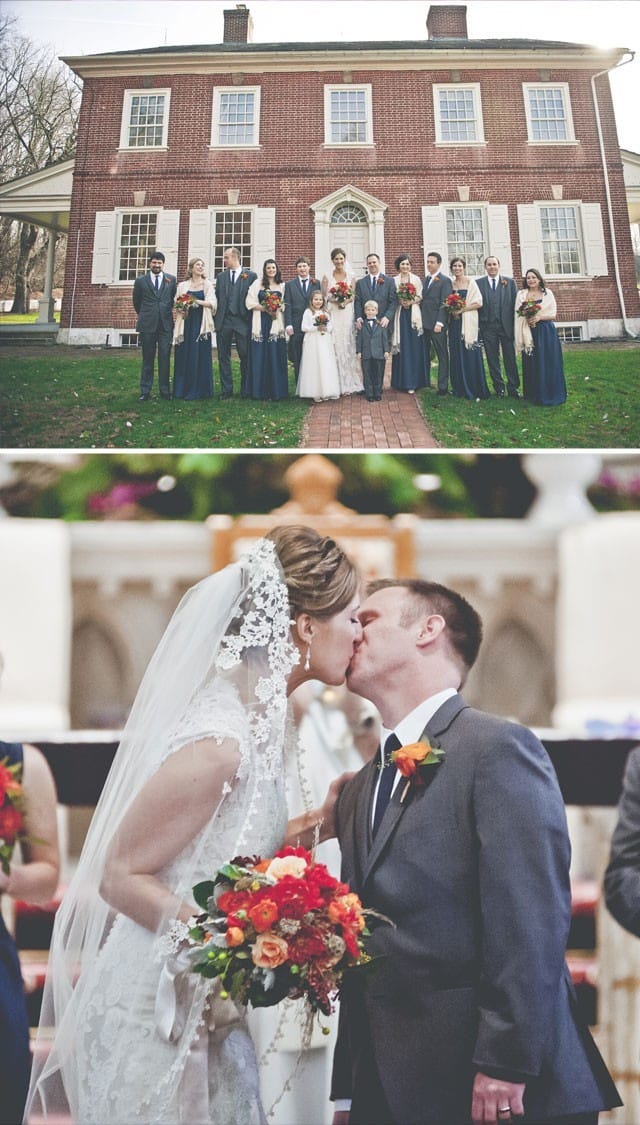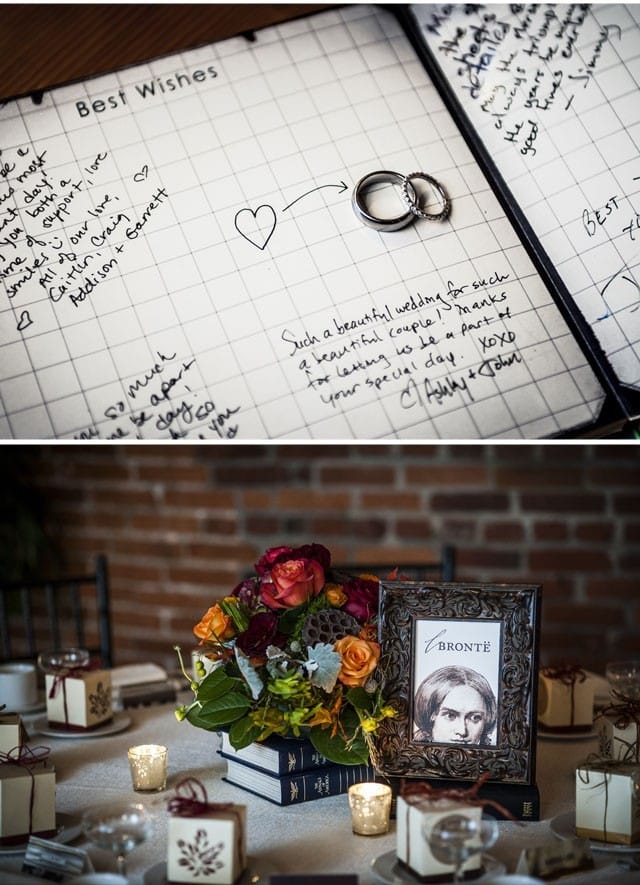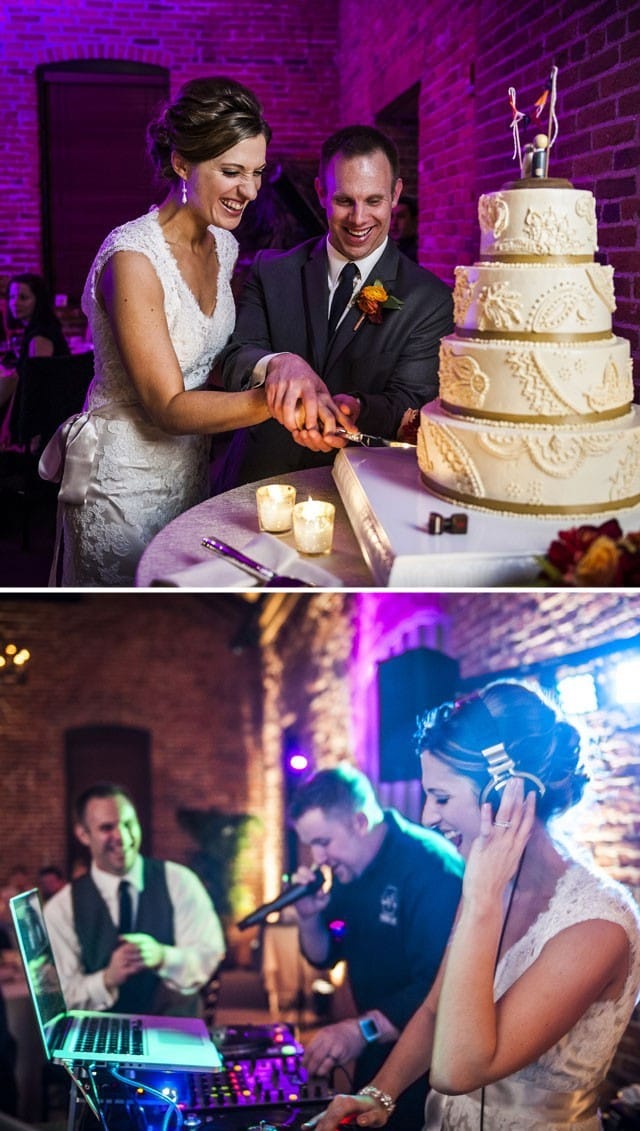 Photos courtesy of Double H Photography
Dress: Bronwyn
Favorite part of the dress: "The dress was just so intricate and full of surprising details. I absolutely loved the back of the dress… From the front, it looks a bit conservative, but when you turn around, the keyhole cut out and button details give it a completely different look! What made this look even more memorable was the fact that I was able to pair this gorgeous gown with my mother's beautiful lace wedding veil from 1979! My parents have been married for over 30 years, so not only was this my something old and borrowed, but a little lucky charm as well. Other than the veil, I wore tear drop earring and a bracelet, but no other accessories were necessary!"
Favorite wedding day moment: "Just one? Such a hard question! We decided to do a first look before the wedding. My bridesmaids handed me a beautiful love note that my husband wrote me, then his groomsmen blindfolded him and led him over to where I would meet him. I was able to slowly walk up to him and remove the blindfold. That moment, when he first looked at me in the dress, it was as if everyone around us melted away and time stood still. It truly felt like we were the only two people in the world! He is so sweet, he burst into tears as soon as he saw me. And then he couldn't stop gushing about the dress!"
Advice for future brides: "Relax, ask for help, don't try to do everything yourself. Make a Pinterest board, then delete it. It's impossible, and not budget friendly, to incorporate all of the latest trends and great ideas that are out there. You, the mothers, your bridesmaids and Aunt Sally will remember the program, the detail of the invite, the food that was served and the flowers. But the rest of your guests will remember being comfortable and having fun. Figure out what the most important moments are to you as a couple, and put a little bit more money into that category. You can't please everyone, you will definitely try hard to make sure all opinions are heard and met, but at the end of the day, a wedding is about you marrying your best friend and committing to be partners for life. That is such an amazing moment, not to be taken lightly. It's all about perspective.
Your wedding in one word: "Romantic. But if I get two… Traditional, yet  modern."