Our Heart
|
September 15, 2023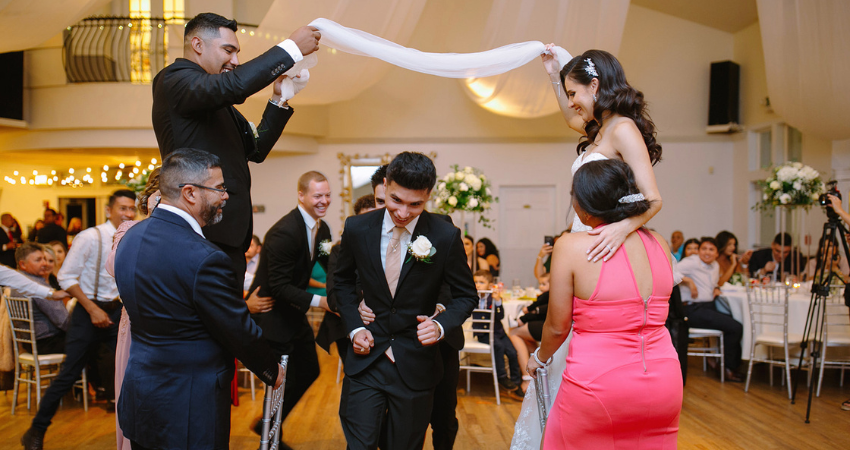 Happy Latinx and Hispanic Heritage Month! As we honor the rich tapestry of Hispanic and Latinx cultures, we're thrilled to shine a spotlight on some of our favorite Latinx wedding photographers in the industry. These talented individuals bring their unique perspectives, creativity, and passion to capture the beauty and love that surrounds one of life's most special moments. Join us in recognizing their incredible talent and the diversity they bring to the world of wedding photography during this month of appreciation and cultural celebration!
But first, make sure to follow our social media channels by clicking the buttons below before you dive into these amazing photographers' stories and work!
What is Latinx-Hispanic Heritage Month?
Before we introduce you to these incredible photographers though, what is Latinx-Hispanic Heritage Month?
Celebrated each year on September 15th through October 15th, this month-long observance recognizes the history and culture of the Hispanic and Latinx populations and highlights the contributions that these groups have made to the United States.
This month allows us to recognize the invaluable impact these diverse communities have had on America's history and continue to have in shaping our collective future! It's a joyous occasion to learn, share, and revel in the unique stories and accomplishments that make our cultural mosaic so brilliantly colorful.
That's why we are so excited to celebrate the amazing work that our highlighted photographers, Liz and Jan have had in the bridal industry! Keep reading to learn more about each of these wedding photographers.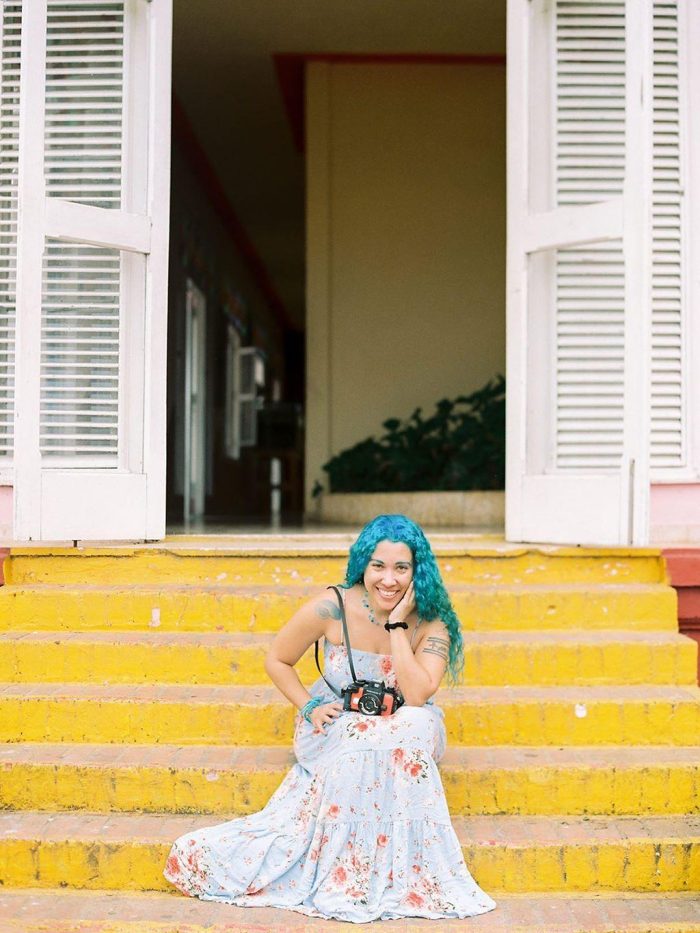 Meet Brazil-born, Jana Blue Photography, whose journey into photography began when she and her husband tied the knot. Due to the complexities of the immigration process, her husband returned to Chicago shortly after their wedding and left Jana with a point-and-shoot camera to bridge the distance and document her everyday life. To keep in touch, Jana began photographing her life and documenting it on Flickr, and after a photo she took of Sears Tower was featured on Yahoo Maps, her unique photography style was noted and led to her incredible career!
Her passion for wedding photography took an exciting turn when a friend invited her to assist as a second shooter for a wedding and she realized her ability to capture love and emotion through her lens. Whether it's underwater photographry, film, hospital newborn baby pictures, nature, or introspective life moments her unwavering belief in exploring various styles keeps her ever-attentive to the beauty that surrounds us.
Dive into our exclusive interview with her to learn more about her artistry, her, unique perspective and unbridled creativity!
How would you describe your photography style and approach to capturing special wedding moments?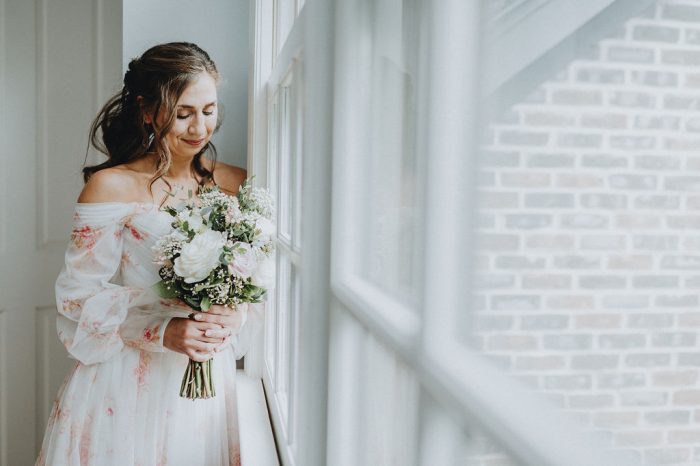 I believe that due to my diverse background and varied experiences, I don't adhere to a single, unchanging photography style, as emotions themselves are not consistent but fluid. I often play with light and shadows, approaching photography as if I were the film inside an analog camera, striving to read and interpret natural light without adding artificial lighting. My goal is to ensure that the captured memories are authentic and genuine, allowing viewers' eyes to connect with the images.
My primary focus is on being fully present in the moment and anticipating the unfolding scenes, capturing the seconds just before they happen. I prefer to collaborate closely with couples, working together to understand how they want their wedding story to be told. Whether they desire a meticulous, step-by-step narrative or prefer to trust my instincts and let me become an almost invisible presence, capturing everything that will later evoke feelings of gratitude, love, and a sense of accomplishment for creating a beautiful celebration that brings everyone together.
What's your favorite memory from a wedding you shot?
I had previously photographed the bride, who was the birth mother, with her adoptive family in a hospital, capturing the touching moment when she held her newborn baby for the first time. Years later, our paths crossed again, and I had the honor of photographing her wedding! What made it even more remarkable was that her baby, who didn't know she was the biological mother, was also in attendance, along with the adoptive family. It was a powerful reunion for all of us, and I found myself once again in the role of a witness. Witnessing that child interacting with her biological mom and dad as a special guest was an incredibly emotional and profound experience.
What does it mean to you to be a Hispanic/Latinx creator in the wedding business?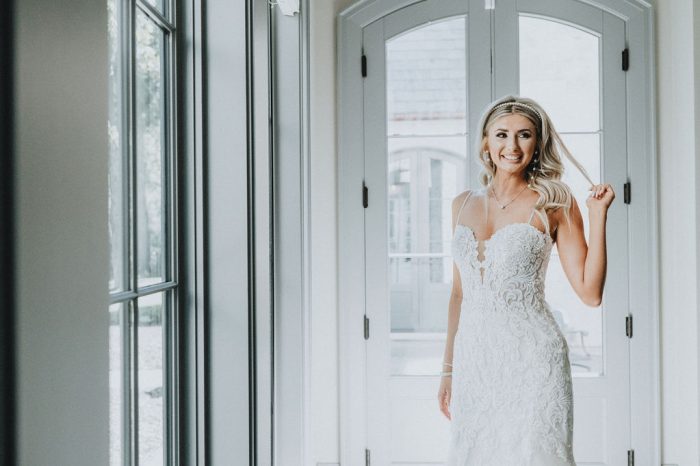 It has been a significant accomplishment in my career. I express gratitude almost every day as soon as I wake up because I'm able to make a living out of my passion. Moreover, it means a lot that Americans choose me over other options, entrusting their special day and the immortalization of precious moments into my hands and heart. However, it's not without its challenges. There are times when it feels like I have to fight for my place in the industry and prove myself as sometimes I face prejudice for not being a native English speaker. I had people making fun of my accent and not taking me seriously enough to have their appointment booked with me. I've encountered instances where colleagues and conservative individuals have tried to downplay my work.
It can be draining to continually advocate for my space, but I recognize that I possess resilience and love that keep me going, especially considering how far I've come. I take immense pride in my journey and the personal growth that has brought me to where I am today.
What steps do you take to ensure that the couples you photograph feel comfortable and empowered to express their identities during their wedding shoot? Have you had any experience shooting different Hispanic/Latinx wedding traditions?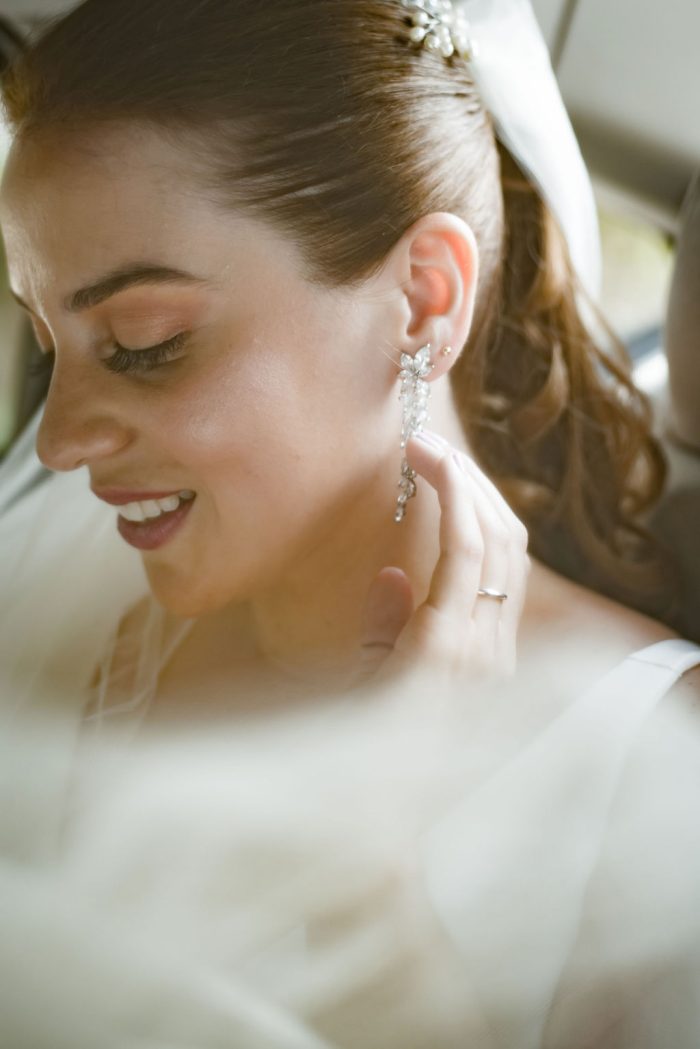 Typically, during my initial meeting with couples when they are considering booking my services, I emphasize the importance of communication, vulnerability, and trust. By maintaining ongoing communication with my couples and establishing trust, I create a space where they feel comfortable allowing me into their world, to the extent they are comfortable with. This enables me to craft a wedding shoot that truly reflects who they are. I always stress that while some may love specific photos I've taken, those images may not necessarily represent who they are as a couple. I encourage them not to feel constrained to be anything other than their authentic selves.
My goal is for them to relax, let their guard down, and genuinely be themselves, without feeling the need to put on a facade for the camera. I want the ice to be broken, so they can share laughter and moments so genuine that it feels like we've been friends for a lifetime.
And yes, I have experienced many traditions and heritages, even within the Hispanic community, where customs can vary based on specific regions! For instance, while some receive blessings from their parents, others may seek the guidance of a shaman. During dances, you might witness traditions like "La Vibora de La Mar" or beautiful moments like "las arras," "lazo," or the bell-breaking ceremony (as seen in Guatemalan traditions). In Peru, there's the tradition of cake-pulling with ribbons. And in Brazil, after the ceremony, the engagement ring is worn on the left hand. Additionally, in Brazil, it's common to engrave the names of single female friends on the gown.
What advice would you give to couples looking to choose a wedding photographer who will honor and respect their heritage and traditions?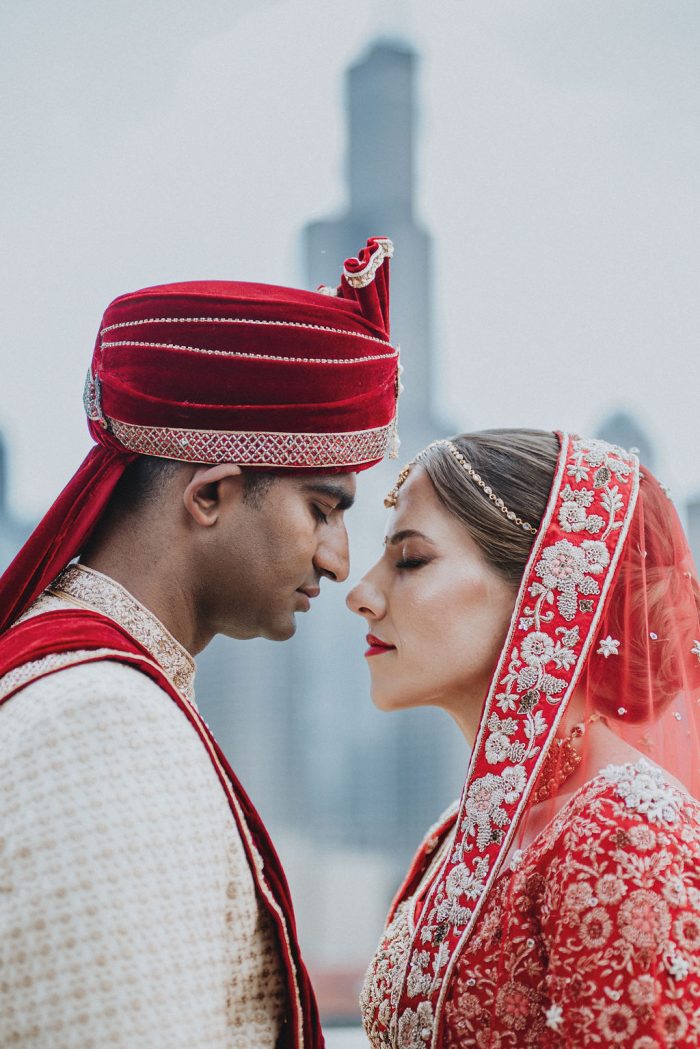 I believe it's essential to ensure that the chosen photographer, even if they may not have prior experience with weddings of a particular cultural background, possesses a deep understanding of cultural differences. They should be capable of capturing meaningful details and moments, even those that might not immediately seem significant to them (due to their lack of exposure to that environment).
Getting to know the photographer on a personal level is crucial. Understand their values, both in their personal life and their career. Consider how they perceive the world and whether they invest the time to understand and study various cultures. This insight will help the photographer gauge their ability to honor and respect the heritage and traditions in their work!
What does Hispanic Heritage Month mean to you?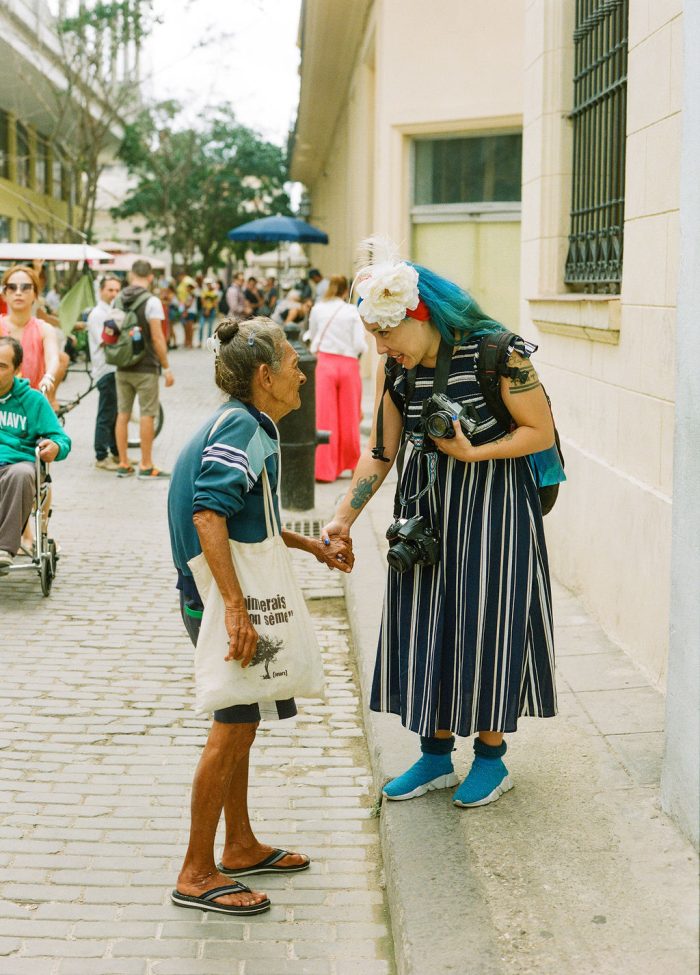 Hispanic Heritage Month is a time for honoring and learning about Hispanic traditions. I consider it important to promote visibility and appreciation for the Hispanic legacy, while also clarifying what Latinidad means beyond just the Hispanic heritage. Since there is diversity within Latin expressions, it's essential to recognize how this diversity is linked to multiple colonization experiences. We must remember that the Portuguese, the French, and the Italians, for example, are also Latin peoples, and their colonization movements in Latin America, where they competed for the same space or were welcomed after wars, contributed significantly to the diversity we have today. Additionally, as a Latinx individual, I personally may not celebrate Hispanic Heritage Month in terms of a "direct connection", but I celebrate it on a heart and cultural level as a way to foster unity.
As a Brazilian, I come from a country that is unique in South America because we speak Brazilian Portuguese, due to our different colonial history. Brazil was once part of Portugal, which had its own history intertwined with Spain. We are a country with a rich and diverse culture, influenced by various Latin cultures. We share borders with five different South American countries, which means that Hispanic culture also influences us. We appreciate certain foods, music, soap operas, cartoons, and shows from Hispanic cultures, as we are a significant audience for these cultural expressions.
How has your Latinx/Hispanic heritage impacted your storytelling abilities through photography?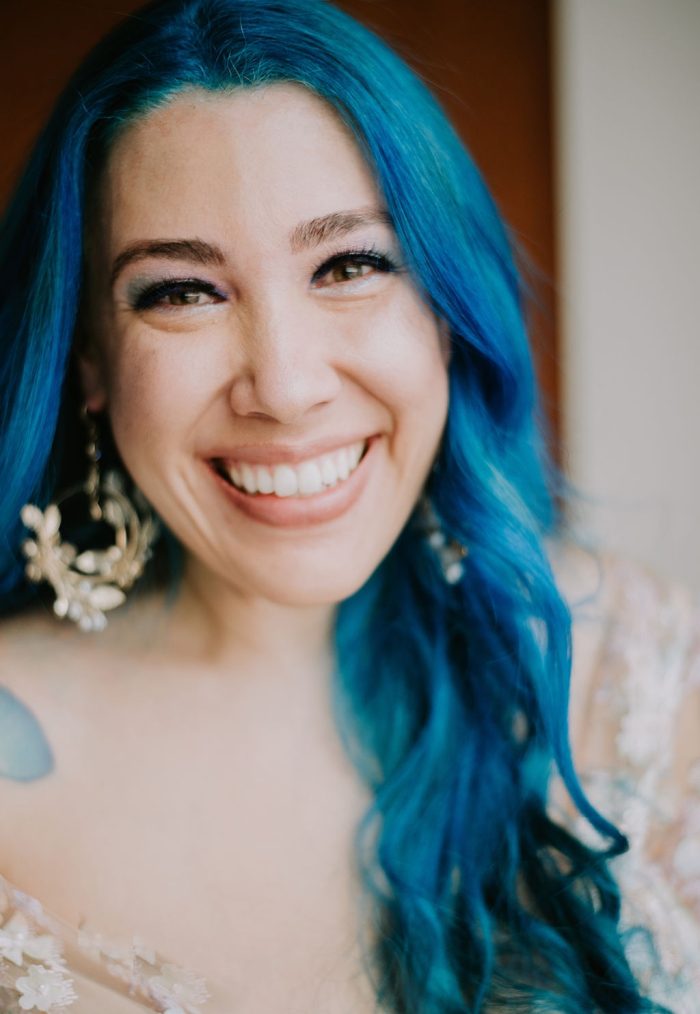 Personally, I believe that Latinidad places us in a position of greater empathy and sympathy, which in turn brings us closer to the individuals we photograph. This connection also helps the people being photographed feel more at ease in front of the camera. In my case, I think that my diverse heritage, with an Italian mother and Afro-Indigenous father, has granted me a multifaceted perspective that goes beyond mere creativity. It allows me to wholeheartedly embrace inclusivity and honor the unique personal stories of each individual I have the privilege to photograph.
When someone hires me, it feels as though they are not only hiring a photographer but also receiving a piece of my entire country in the final results. My Latinx/Hispanic heritage has profoundly enriched my storytelling abilities, enabling me to establish deeper connections with people and capture their stories with authenticity and profound respect.
All photos courtesy of Jana Blue Photography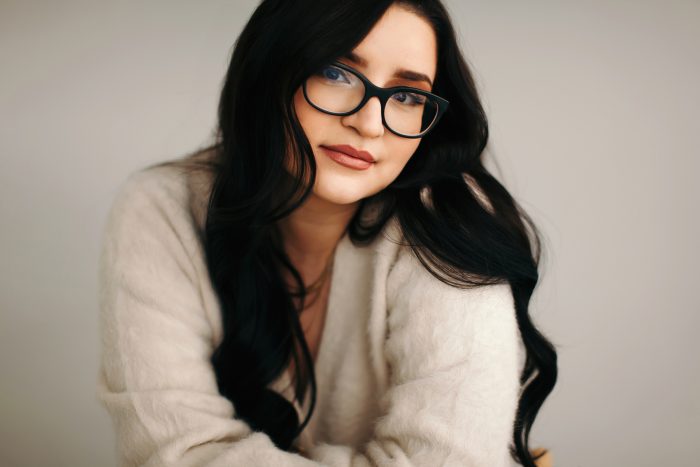 Another remarkable wedding photographer with a remarkable story is Colorado and Wyoming photographer, Liz Osban! Liz's passion for capturing life's moments began at a young age when her father purchased a VHS camcorder just before a trip to Zacatecas, Mexico for her uncle's wedding. By the time she was 14, she had fallen in love with photography after receiving a hand-held camera and her photography journey continued into self-portraiture, senior portraits, and wedding photography.
By 24 she decided to make photography her full-time profession, embarking on a lifelong endeavor to freeze moments in time to create lasting memories for others! Keep reading to learn more about her story and see some of her breathtaking images!
How would you describe your photography style and your approach to capturing special wedding moments?
I consider my style to be earthy, cinematic, and natural. I always aim for dreamy and flattering light, natural but ethereal colors, and emotional stills either filled with joy, contentment, poignancy, or reverence as if it were a film still from a favorite film. Films are always my first love, so I try to always think of those sweet spots in movies that we're endeared to.
What's your favorite memory from a wedding you shot?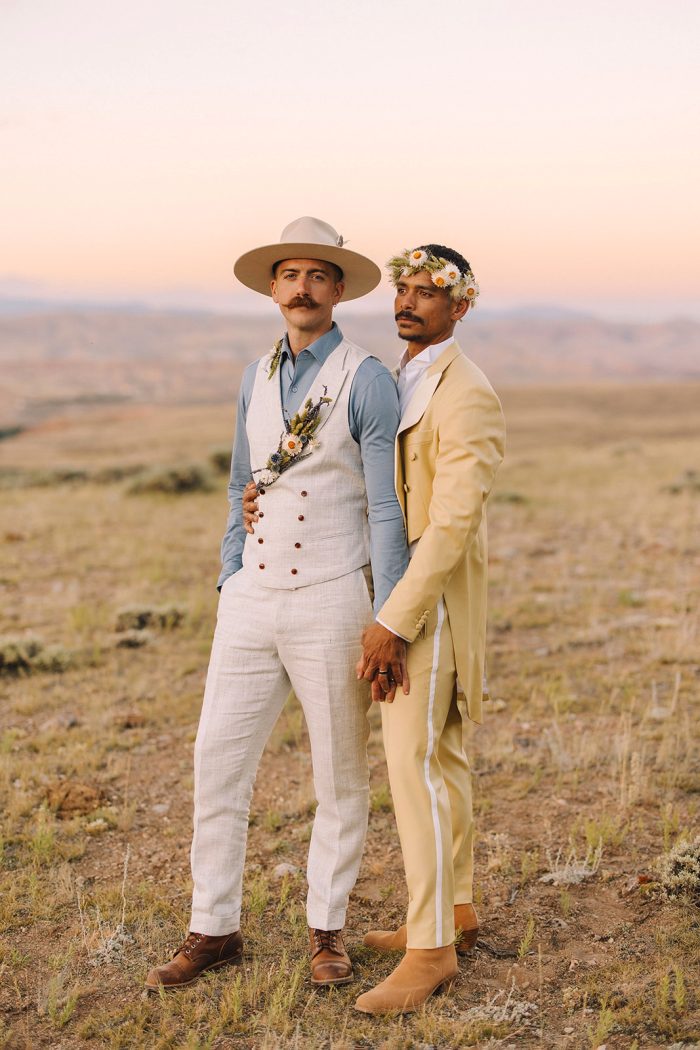 I have so many favorite memories but a recent one was from two grooms who were married in Dubois, WY with the most special and fun ceremony. They asked their friends and family to scoop up floral confetti, then escorted each of them to the alter, asked them to pour their florals to have their contribution in decorating the alter and then gave them all the script of the ceremony so that every single guest also had a hand in marrying them. Hearing them all in unison gave me goosebumps and joy that you don't often feel. It felt like a movie. And then they performed 5 common civil union traditions that were cute, funny, or loving. That's definitely one of those amazing weddings and couples where I don't think I had to direct them much, I just got the honor of photographing beautiful humans and moments as they were happening in front of me.
The majority of guests were artists and performers so that was also an amazing experience working with guests who were very open to being photographed. So many of them asked my name and thanked me later online. That rarely happens and I appreciated the sentiment so much!
What does it mean to you to be a Hispanic/Latinx creator in the wedding business?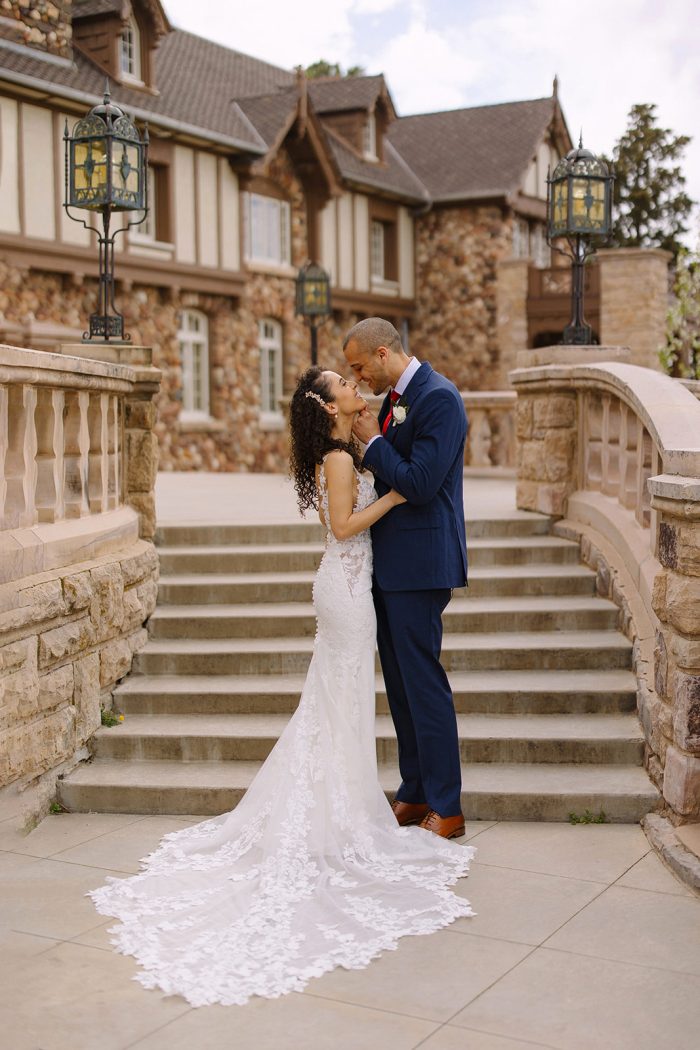 It means so much to me because I grew up and identify as a proud Mexican-American but I understand I am white-passing because of my father's German-born side. Ironically enough, my dad no longer knew German and was fluent in Spanish and fully immersed in the culture as well, so I've always felt Hispanic despite not looking like what most envision as a "typical" Latina woman. But I have noticed the great disparity in how POCs are treated or represented in the wedding or photography community, and it's always been a huge goal of mine to represent the underrepresented because of this. Hispanics love mountains too! Mexicans have the most amazing weddings! But you always tend to see white couples on the covers of magazines or in advertisements.
It also means going out of my way to connect or photograph more with POC's guests at weddings because I understand that it's very American to smile for photos while other cultures are not as quick to smile for photos or feel accepted by a white-passing photographer. I have often seen other photo/video vendors tend to ignore these guests and it breaks my heart. But I love seeing guests light up when they realize how much I want to take their photo and lots of them and they get so excited and grab more guests to take photos with! Being a photographer often means creating an accepting space and connection, not just taking a photo.
What steps do you take to ensure that the couples you photograph feel comfortable and empowered to express their identities during their wedding shoot? Have you had any experience shooting different Hispanic/Latinx wedding traditions?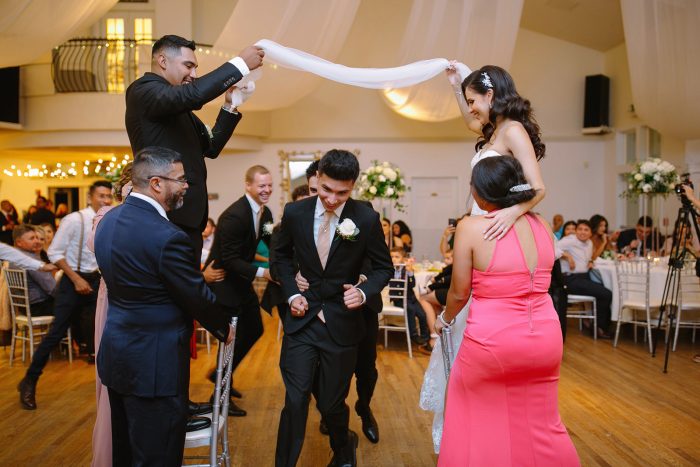 I feel like I try to exude that I want your individuality and I love your uniqueness for every wedding. And so, my couples are usually excited to show me what amazing ways they are incorporating their culture in their wedding day and I'm excited along with them. I love capturing all Hispanic traditions especially because I grew up going to Mexican weddings so they will always have a huge spot in my heart. But there's something magical about a mariachi band and the whole wedding feeling unified and joyful singing and clapping along.
What advice would you give to couples looking to choose a wedding photographer who will honor and respect their heritage and traditions?
My best advice is to see if your photographer caters to all kinds of couples, skin tones, or traditions. You should feel seen on their site and social media. You wouldn't think including that I'm Latina or inclusive on my site or Instagram would be a huge thing, but it is and my couples often tell me that they appreciate it. I also try to make a note when I post your wedding how special it was that you honored your Mexican culture, Filipino culture, Puerto Rican culture, and so on.
What does Hispanic Heritage Month mean to you?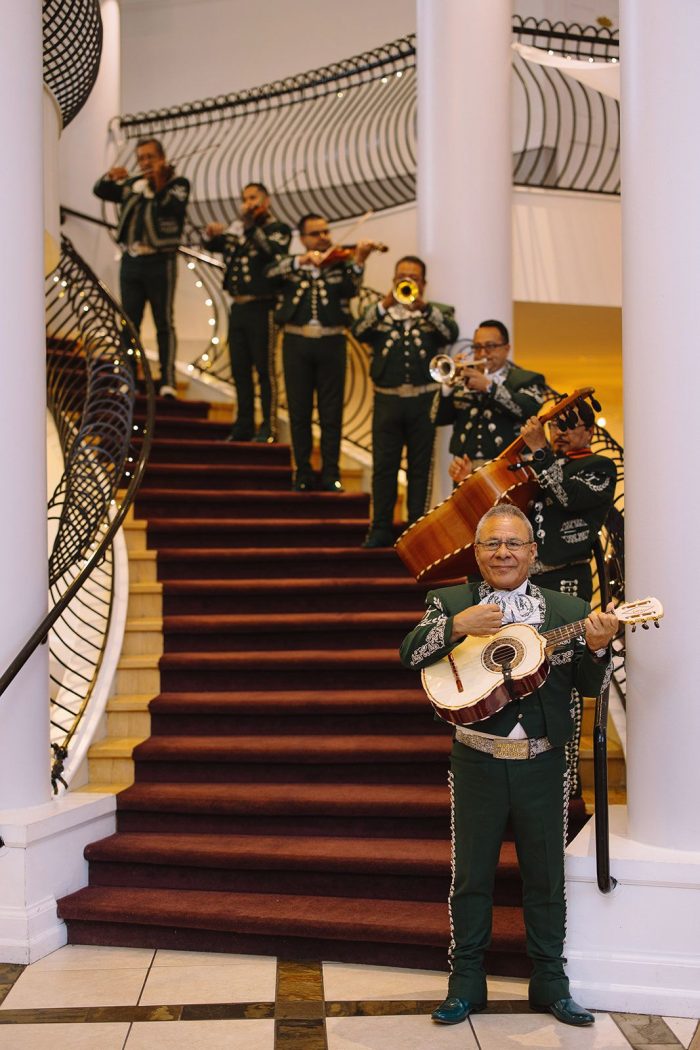 It means more than you know because of my mom. She's a Mexican immigrant but her circumstances are unique. She came from a rural farm by a river and didn't have running water, electricity, or any modern conveniences growing up. She helped take care of 11 siblings and even essentially raised her youngest sibling starting at the age of 15. She was still dealing with so many obstacles of adjusting to American life by the time she immigrated at 22 and even as I was growing up, so I got a front-row seat at a very young age of what it's like to be a Mexican immigrant in this country.
A lot of my friends were Hispanic, but their parents were raised in America and I always felt like I had an insanely unique experience because of my immigrant parents and their struggles and adjustments. Especially since my mom wasn't raised with any pop culture or a normal education, we both grew up together in that way. But it makes me so proud because being who I am today came from my strong, powerhouse mom who went through so much so I could have my life today. I get my work ethic from her; her sunny disposition and I love that she is also insanely funny despite life's hardships. Being a proud Hispanic will always mean also being proud to be the daughter of Maria Cruz.
How has your Latinx/Hispanic heritage impacted your storytelling abilities through photography?
My mother had no photographs of herself before the age of 15. Also, my father never knew his real parents and only had two photographs of them. The importance of documenting our lives and families is so important.
This is why family photos mean so much to me on wedding days. I realize that sometimes the photos I'm taking may be used as obituaries one day or as a memento photo for a lost loved one, so I always want to shoot with the intention that this person matters, and they matter to someone. I aim to try to capture candids of parents laughing, dancing, crying tears of joy – capturing them at their best moments that you'd like to relive.
Do you have anything else you'd like to mention?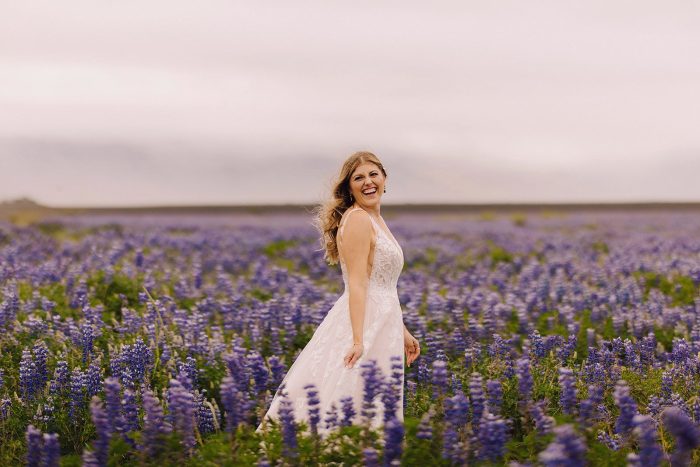 Please take lots of photos and videos of your loved ones! My father passed away unexpectedly last year. I was worried I didn't have a video of him speaking Spanish, so the day after he passed, I skimmed my archives to find at least one. I was happy to find one of him and my brother joking around on my brother's birthday a decade ago. It made the pain that day hurt slightly less, even for just a little. I will always be acutely aware of how precious life, time and moments are and have keepsakes of them for ourselves, our family, and our well-being.
Loved learning these stories? Along with highlighting these amazing photographers we also want to discuss some of the amazing wedding traditions that can happen in Latinx-Hispanic wedding traditions!
All photos courtesy of Liz Osban Photography
Latinx-Hispanic Wedding Traditions to Know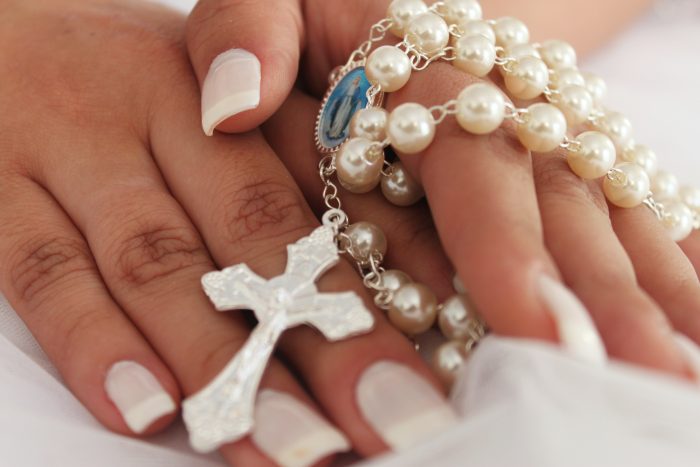 PC: Tiago Galvao
While there are many traditions for the many Latinx and Hispanic cultures in the world, here are a few of the most popular that you may see during a wedding celebration to know before hand:
Las Arras (The Arras): This tradition involves the groom giving the bride 13 gold coins as a symbol of his commitment to provide for the family. These coins are often blessed and presented during the wedding ceremony, typically by a priest or officiant.
La Lazo (The Lasso): The lazo ceremony involves placing a decorative cord or rosary in the shape of a figure-eight around the shoulders of the bride and groom. This symbolizes their unity and eternal bond. Sponsors or padrinos may assist in placing the lazo on the couple.
El Baile del Dinero (Money Dance): This fun tradition takes place during the wedding reception. Guests pin money onto the bride's and groom's attire or place it in a special money dance apron or basket. The money collected helps support the couple as they begin their married life.
Hora Loca (Crazy Hour): The Hora Loca is a lively and festive part of many Hispanic/Latinx weddings, usually toward the end of the reception. It involves a burst of colorful costumes, masks, props, and high-energy music, encouraging guests to dance and celebrate with enthusiasm.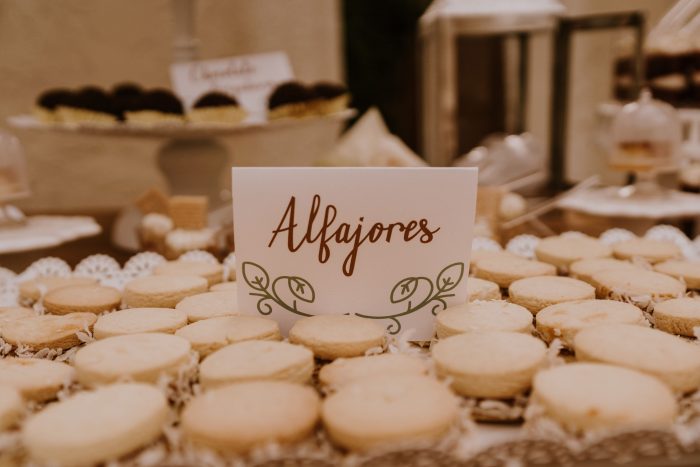 Tossing the Bouquet and Garter: While this tradition is not exclusive to Hispanic/Latinx weddings, it is a popular part of the celebration. The bride tosses her bouquet to the single female guests, and the groom removes and tosses the garter to the single male guests. It's believed that the person who catches the bouquet or garter will be the next to marry.
These are just a few of the popular Hispanic/Latinx wedding traditions that contribute to the rich and diverse cultural tapestry of weddings in these communities. The specific customs and details may vary depending on the country or region of origin!
In celebrating Hispanic Heritage Month, we've had the privilege of highlighting the incredible talents of Hispanic and Latinx wedding photographers. Their unique perspectives, creativity, and dedication to capturing the beauty of love and cultural diversity have illuminated our celebrations. As we continue to honor Hispanic and Latinx cultures throughout this month and beyond, let us also recognize and support the artistic contributions of these talented photographers, whose work adds vibrant colors to the tapestry of life's most cherished moments. Cheers to diversity, love, and the enduring magic of photography!
Before you go, make sure to check out our Spotify playlist with some perfect Spanish songs for you wedding day and read some of our blogs below!
More Blogs Like This:
Positive Impacts: Maggie Sottero's Sustainability, Diversity, and Community Initiatives
Celebrating Black History Month: 6 Black Owned Businesses for Brides to Support