Real Weddings
|
March 26, 2018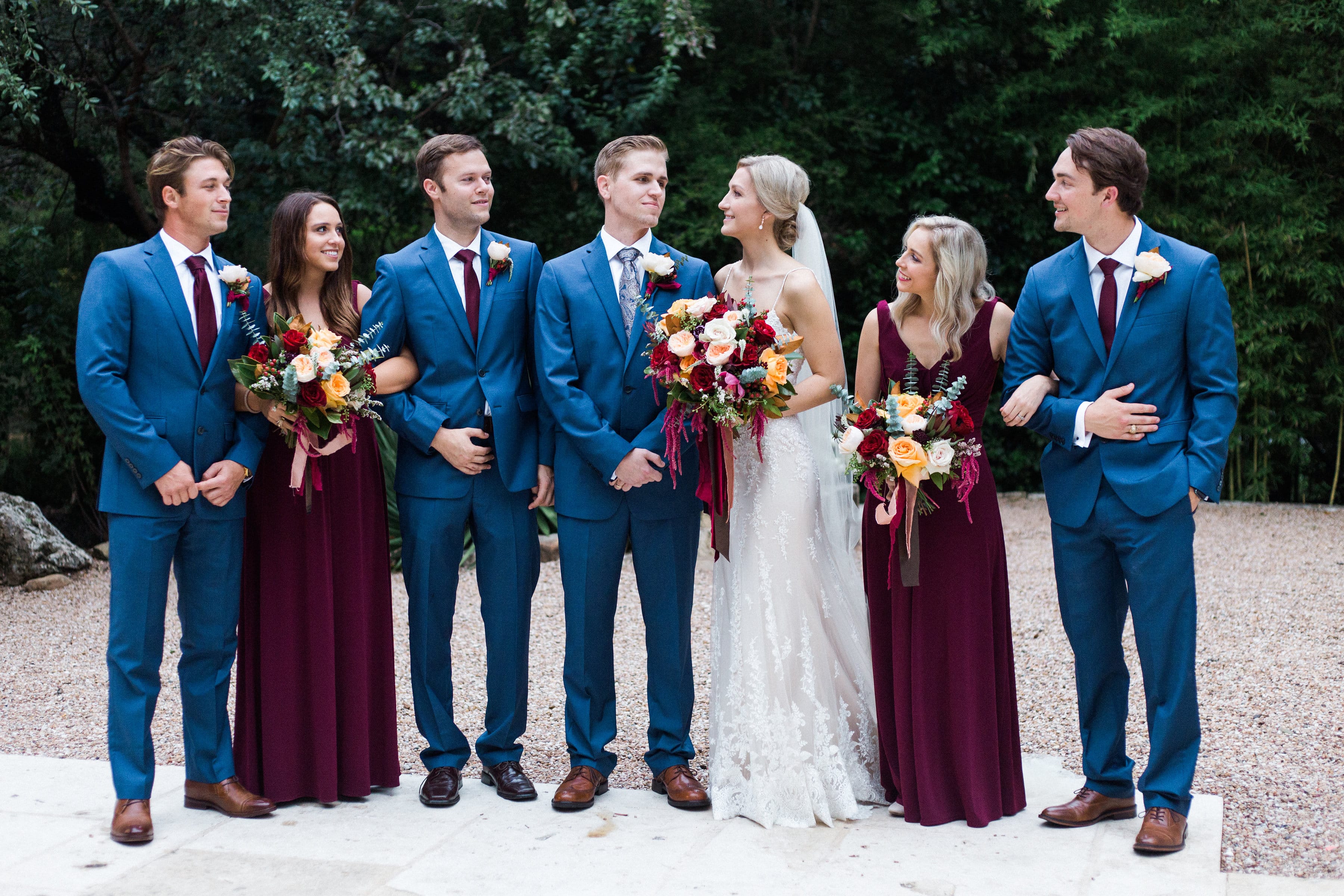 Pretty pastels and springtime florals are around the corner, but if you're in the midst of planning fall nuptials for 2018, you're likely in the mood for sumptuous palettes and romantic shimmer. Get inspired by this outdoor wedding featuring jewel tones and shimmery lace gown!
This Maggie bride's occasion was shot by Penelope L'amore Photography of Texas. Head to a bridal boutique near you to experience Nola (or any of our gowns with short delivery dates!) today.
Which Maggie Sottero gown did you wear?
Nola by Maggie Sottero, purchased at Belle Saison Bridal in Texas.
How did you know when you found "the dress"?
I knew it was the one when I loved every detail of the dress and didn't want to change or modify anything. "Nola" was the last dress I tried on and every dress I tried on before had something about it that I would want to change. As soon as I saw it on, I knew it was perfect, and everyone with me that day agreed!
What was your favorite part of the dress?
The light gold color and the illusion back.
How did you and your partner meet?
We met on a Caribbean cruise! It was very serendipitous. He was vacationing with his family, and I was on a girls trip. We instantly clicked and quickly found ourselves spending as much time together as we could while we were on the cruise. By the end of the vacation, we both felt like we found something very special and wanted to see where this new relationship would take us. Four years later and we are husband and wife!
How did he propose?
He proposed in Vail, Colorado, on a beautiful bridge with a snowy backdrop.
Where did you get married?
Austin, Texas.
Did your wedding have a theme?
Vintage.
How did you decide what you wanted your wedding to look like?
I drew inspirations from Pinterest. I decided after picking my vintage venue, that I wanted rich fall colors and lots of florals.
What was your favorite wedding day moment?
Seeing my groom for the first time while walking down the aisle.
Describe your wedding in one word.
Magical.
What advice do you have for future brides?
Take time to soak in and enjoy every moment. The day goes by in the blink of an eye. Don't sweat the small stuff that might go wrong.