Dress Spotlights
|
April 22, 2018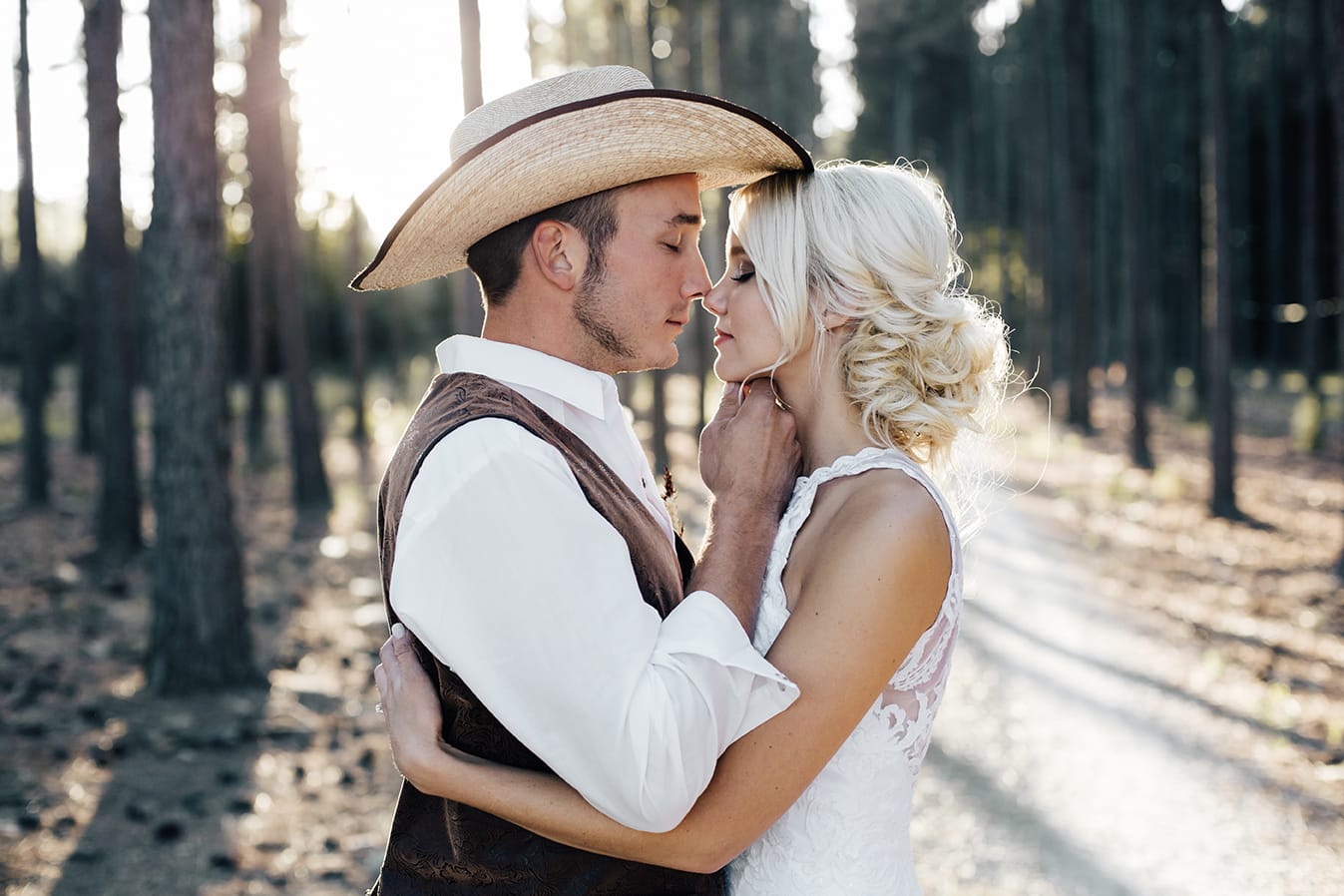 This gorgeous lakeside wedding with country-rustic details and lace gown —the couple wanted a "simple and laid back" vibe, so they focused on pretty décor, unique additions to their ceremony, and fun for their guests. Keep scrolling for the full gallery!
This lovely bride wore Winifred by Sottero and Midgley—a priority style with a short delivery date. Head to an Authorized Retailer to place your order!
Thank you to Amanda Sutton Photography for the beautiful images.
Which Maggie Sottero gown did you wear?
Winifred by Sottero and Midgley gown, purchased at Classic Bride and Formals in Cornelius, NC.
How did you know when you found "the dress"?
This dress was the first gown that I tried on and I knew immediately that no other dress would compare. I tried on a few other dresses but only this dress made me feel like a bride and I couldn't wait for my groom to see me in it.
What was your favorite part of the dress?
I absolutely loved the high neck on this dress! I've never been one to wear anything strapless so this was perfect for me. I also adored the beautiful lace design throughout.
How did you and your partner meet?
Dallas and I met through truck pulling. If you're not familiar with tuck pulling, it is a hobby designed to test the horsepower of a truck by pulling a certain amount of weight. The best way to understand is to watch a video on YouTube. My dad got me into truck pulling when I was only 15 years old and I actually met my husband at the first truck pull event that I participated in.
How did he propose?
Every summer, Dallas and I take a trip to the Upper Peninsula of Michigan. If you've never been, I highly suggest going at least once in your life. Lake Superior is a magnificent beauty. Dallas proposed to me while we were out on an island on the lake and it was truly the best day ever.
Where did you get married?
We got married at The Barn at Cedar Hill in Salisbury, NC. As soon as we saw the big cedar barn and the breathtaking surrounding property, we knew that we wanted to say our vows and celebrate the start of our lives there.
Did your wedding have a theme?
We had a very rustic, western-themed wedding that was simple and laid back.
How did you decide what you wanted your wedding to look like?
We wanted to keep it simple so we actually used a lot of western décor from our own home to decorate with.
What was your favorite wedding day moment?
My husband and I aren't really the dancing type, but we still wanted to do something fun for our first dance. We're always singing around the house and changing lyrics to fit our lives. We decided to surprise everyone and sing a duet together. We sang 'Islands in the Stream' by Kenny Rogers and Dolly Parton and it was so much fun!
Describe your wedding in one word.
Haha, we like to think it was "Legendary."
What advice do you have for future brides?
Don't stress over all the little details, soak in every moment of your day, and just have fun with it.