Tips and Trends
|
November 7, 2023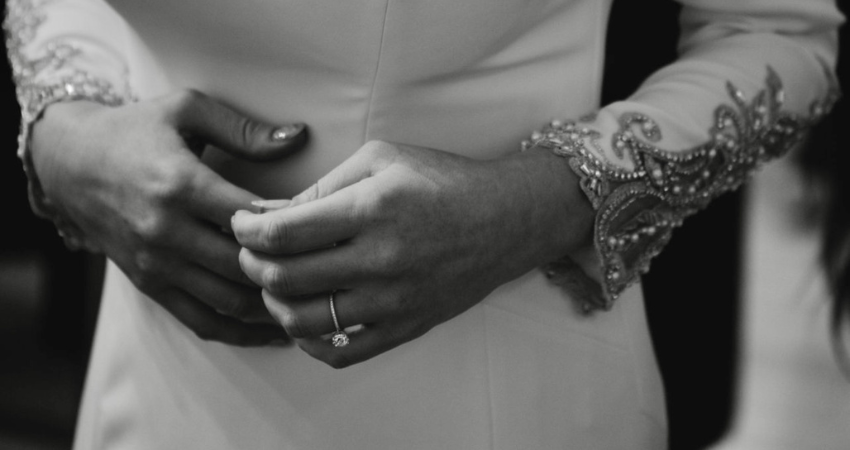 Engagement season is right around the corner! A time for gathering, a time for celebration, and a time for new chapters and big steps in your relationship (hint, hint). If you haven't started shopping for engagement rings yet (or have at least been dropping SERIOUS hints to your sweetheart), here is our go-to guide for choosing the cut, stone, and setting details for your perfect "pop-the-question" sparkler… Keep scrolling!
Selecting a Stone for Your Engagement Ring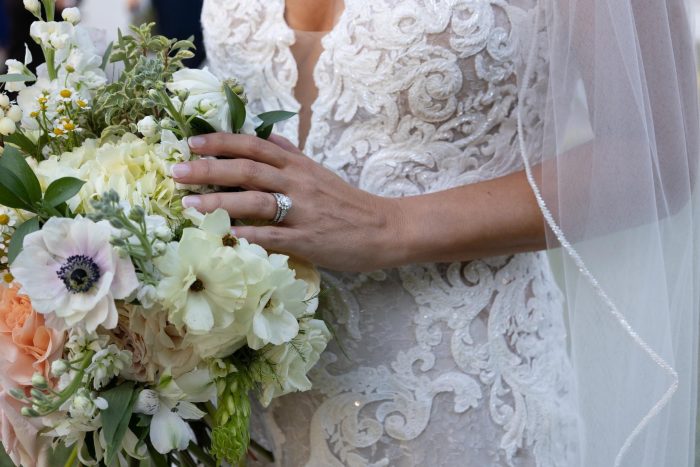 PC: Kathy Lipthratt Photo
Choosing the perfect stone for your engagement ring is a significant decision… As you're the one who will be wearing it, It's a reflection of your personal taste. At the same time, it also carries most of the emotional value of your bond as a couple. What's the right balance? Here's a quick guide to help you choose the right stone category for your engagement or wedding ring:
Natural Diamonds
Traditional Elegance: Natural diamonds are renowned for their timeless beauty, exceptional hardness, and enduring value.
Diverse Choices: They come in various shapes, sizes, and colors, allowing you to select the ideal diamond for your preferences.
Conflict-Free Options: Look for ethical and conflict-free diamonds that adhere to responsible sourcing practices.
Lab-Grown Diamonds
Eco-Friendly Option: Lab-grown diamonds offer a sustainable and ecologically conscious alternative, as they are created in controlled environments.
Affordable Luxury: These diamonds typically cost less than their natural counterparts, which makes them an excellent choice for budget-conscious couples.
Same Brilliance: Lab-grown diamonds have the same brilliance and durability as natural ones while offering exceptional value.
Moissanite
Sparkling Brilliance: Moissanite stones are known for their dazzling sparkle and fiery brilliance, rivaling natural diamonds.
Affordability: Moissanite is a cost-effective alternative to traditional diamonds, enabling you to invest more in other aspects of your engagement or wedding.
Gemstones/Pearls
Personalized Expression: Opting for gemstones or pearls allows for unique and personalized ring designs that reflect your personality or birthstone. They're also very easy to source from antique stores and online auctions, making them totally one of a kind.
Versatile Selection: From sapphires to emeralds, the world of colored gemstones offers a wide array of choices, allowing you to honor a specific hue or symbolic meaning.
Ultimately, your engagement ring should symbolize the love and commitment you share as a couple rather than the stats and price tag… This makes the stone you select all the more special to your love story!
Carats in Engagement Rings: Weight and Dimensions to Consider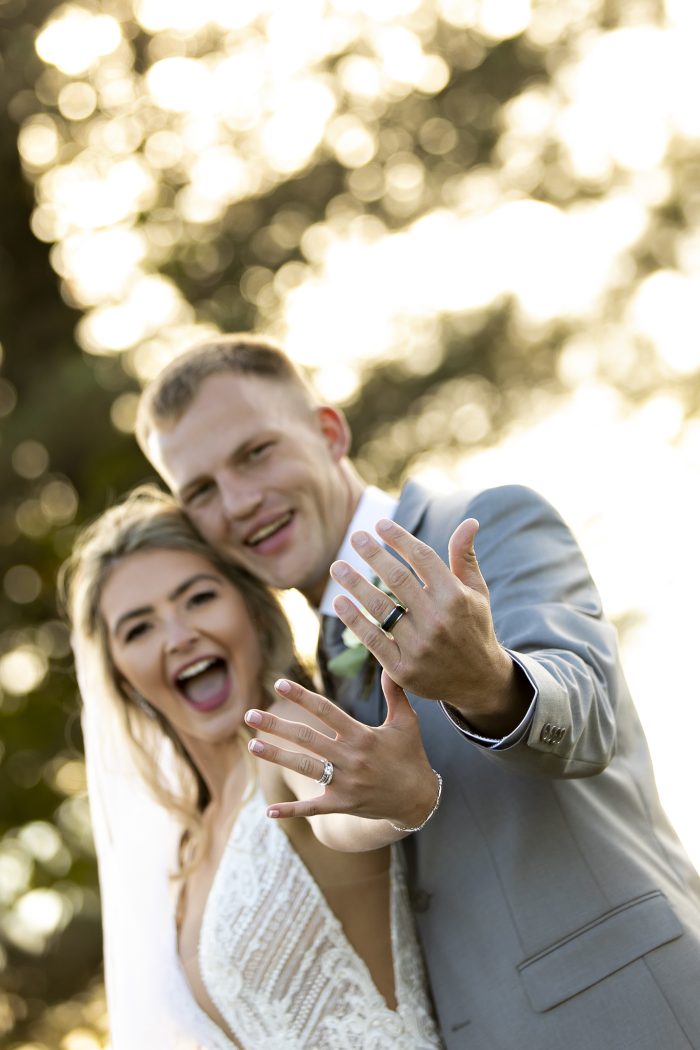 PC: Dan Kinzie Photography
"Carats" refer to a unit of measurement for the weight of gemstones and play a big role in the visual impact and cost of your engagement or wedding ring. Here's a closer look at carats and how they influence your shopping:
Carat Weights: Engagement rings are often categorized by carat weight. One carat is equivalent to 200 milligrams, and the weight can vary, typically starting from 0.25 carats and reaching several carats, for larger, more extravagant rings.
Stone Dimensions and Cut: The visual size of a diamond is influenced not only by its carat weight but also by its dimensions and cut. A well-cut diamond with an ideal proportion will appear larger than a poorly cut one of the same weight. Variations in length and width, such as elongated oval or pear shapes, can also make a diamond look larger or smaller for the same carat weight.
Average Budget per Carat: The cost per carat can vary significantly based on factors like cut, color, and clarity. On average, expect to spend more as carat weight increases. For instance, a one-carat diamond might cost more than double that of a half-carat stone, but it will be far more valuable per carat. Your budget should align with your preferred carat weight, aesthetics, and design details to ensure a well-balanced investment.
Choosing Your Band Style as the Foundation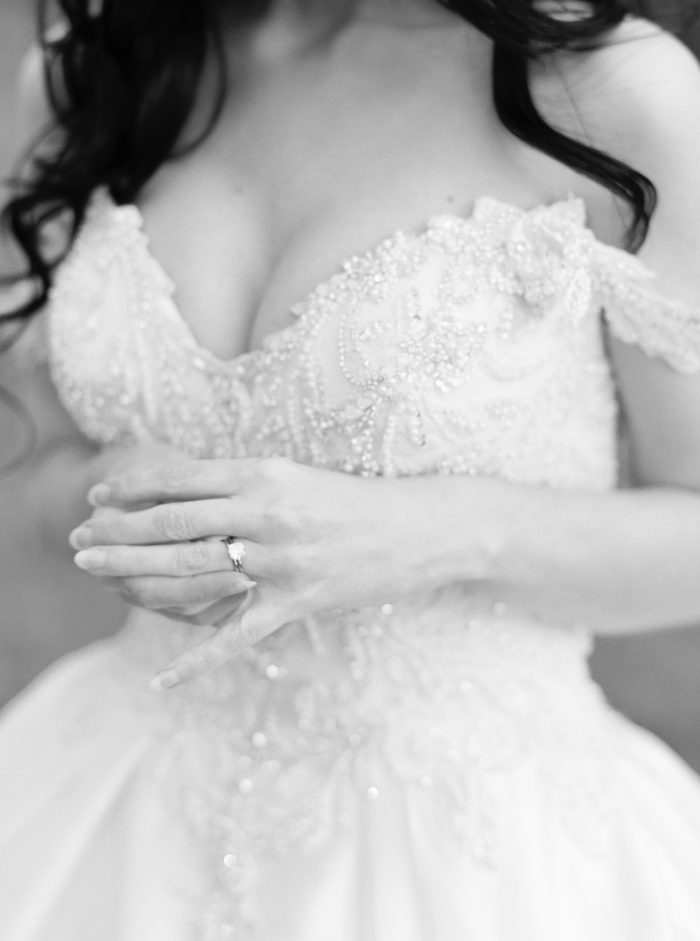 PC: Tetiana Photography
Selecting the ideal band style for your engagement ring is a key step in creating a ring to reflect your personal taste and complement the center stone. Here's what to consider!
Choosing the Metal: Decide on the metal for your band. Options like platinum, white gold, yellow gold, and rose gold offer varying levels of durability and aesthetics.
Accent Stones: While accent stones set alongside the center stone can enhance the ring's beauty, they may need more maintenance — AKA they're more prone to falling out or affecting the band's strength.
Prongs per Carat/Shape: The number of prongs required varies with the shape and carat weight of the center stone. Typically, round diamonds are secure with six prongs, and other shapes may require more or fewer.
Minimum Band Width: A minimum band width ensures the security of your ring. It's generally recommended to opt for a band that's at least 1.5mm wide to maintain the structural integrity and stability of your jewelry.
Engagement Ring Settings: Crafting Your Unique Statement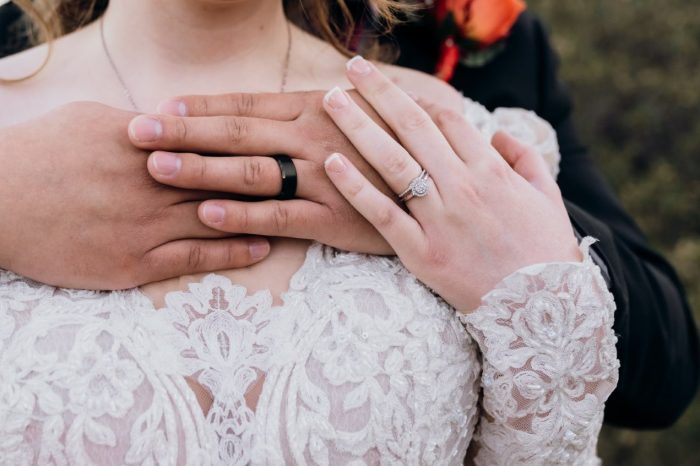 PC: Everyday Forever Weddings
Settings for engagement rings are your backdrop for a dazzling center stone to complement both the aesthetic and practical aspects of the jewelry. Here's a quick overview of popular settings:
High-Set and Low-Set: High-set settings elevate the center stone as the prominent feature, while low-set settings provide a more subtle, understated look.
Solitaire: The classic and timeless solitaire setting features a single center stone as the focal point.
Halo/Hidden Halo: Halo settings encircle the center stone with smaller diamonds, enhancing its brilliance. Hidden halos add a layer of sparkle beneath the center stone.
Three-Stone: Three-stone settings symbolize the past, present, and future in a trio of stones, typically with the center stone larger than the two flanking it.
Shank/Split Shank: The shank is the band of the ring. A split shank adds elegance and visual interest by splitting into two or more separate bands.
Bezel: Bezel settings encase the center stone in a metal rim, which protects the stone and creates a sleek, modern appearance.
Pave: Pave settings feature tiny diamonds set closely together on the band, which creates a shimmery and textured surface.
Channel: Channel settings securely hold diamonds within the band.
Trending Engagement Ring Styles for Personalized Statements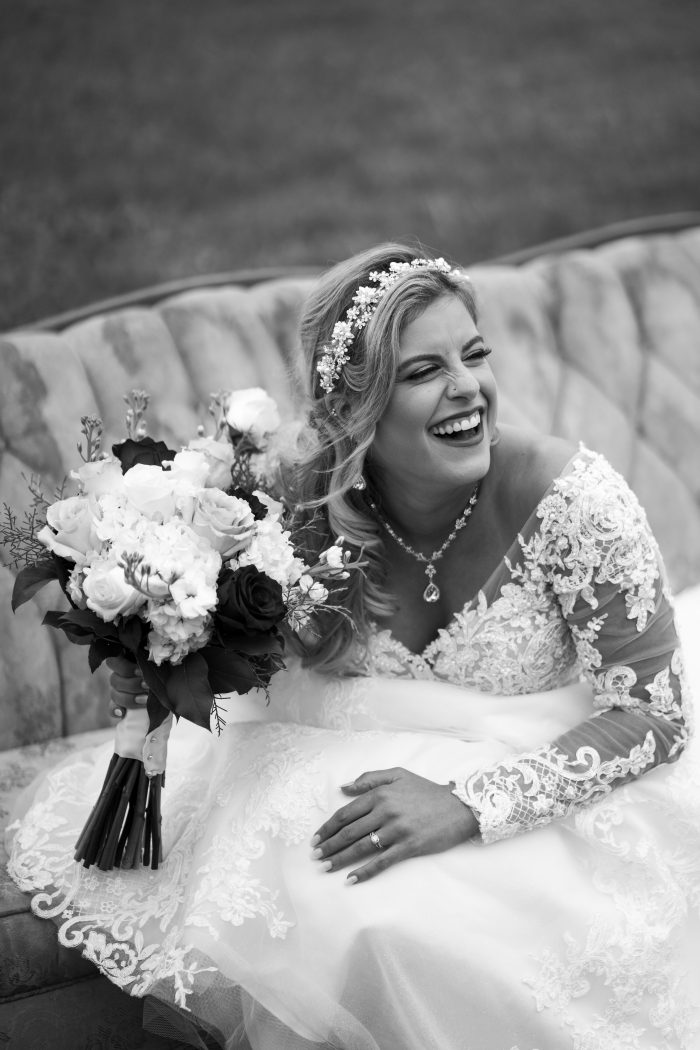 PC: K&R Photo
Engagement ring trends are always evolving to offer a wide range of choices to suit every bride's individual taste and personality. These are some of the latest trends to explore:
Solitaire Engagement Rings: A favorite for brides who love elegance and simplicity.
Vintage-Inspired Engagement Rings: Perfect for old-soul brides, vintage designs evoke an air of romance and nostalgia.
East-to-West Engagement Rings: Ideal for statement-making brides, these rings turn classic center stones horizontally for a distinctive and eye-catching look.
Bezel Settings: These feature a continuous metal setting around the stone, which looks super gorgeous and (bonus!) adds security to the band.
Accent and Side Stones: These details add sparkle and dimension to timeless ring styles.
Non-Traditional Engagement Rings: Unique brides opt for non-traditional styles, from colorful gemstones to alternative materials and custom settings. These rings have lots of personality and style.
Engagement Ring Styles and the Wedding Dresses We'd Pair with Them
Oval Engagement Rings
This style is a modern classic. It's elegant and understated, yet perfectly feminine for a range of romantic wedding looks. We like to think of it as the "clean girl" vibe of engagement rings. We'd pair an oval stone with a minimalist gown like Ambrose by Maggie Sottero… It's luxe, tailored and effortlessly sophisticated.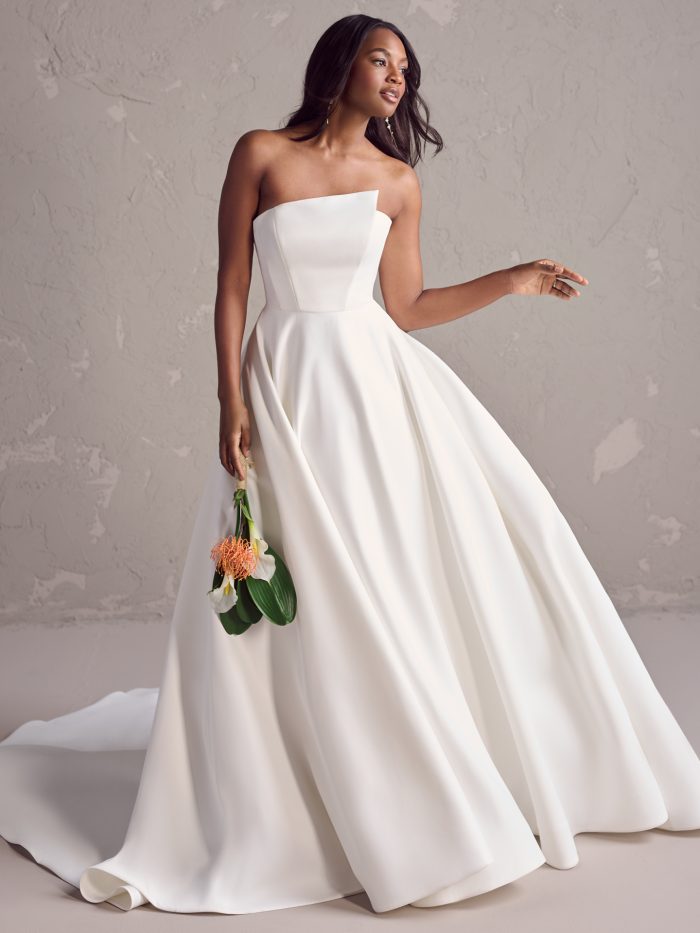 Round Cut
If you're a true traditional with a love for the classics, you can't go wrong with a dazzling round cut with a halo or trio setting. Something tells us you're the dependable "mom friend" of your social circle, and a true hopeless romantic. This style is a staple that every generation loves. Pair with a beautiful and feminine style like Benecia by Rebecca Ingram (lovely lace and lightweight layers) or Addison by Rebecca Ingram (classic and chic) to match your round-cut engagement ring's timeless beauty.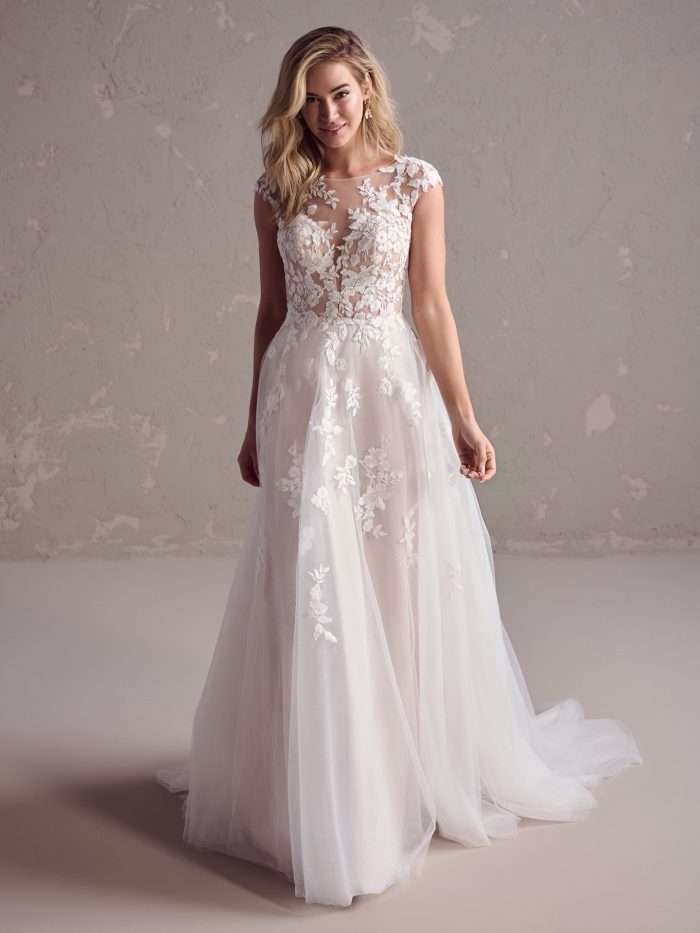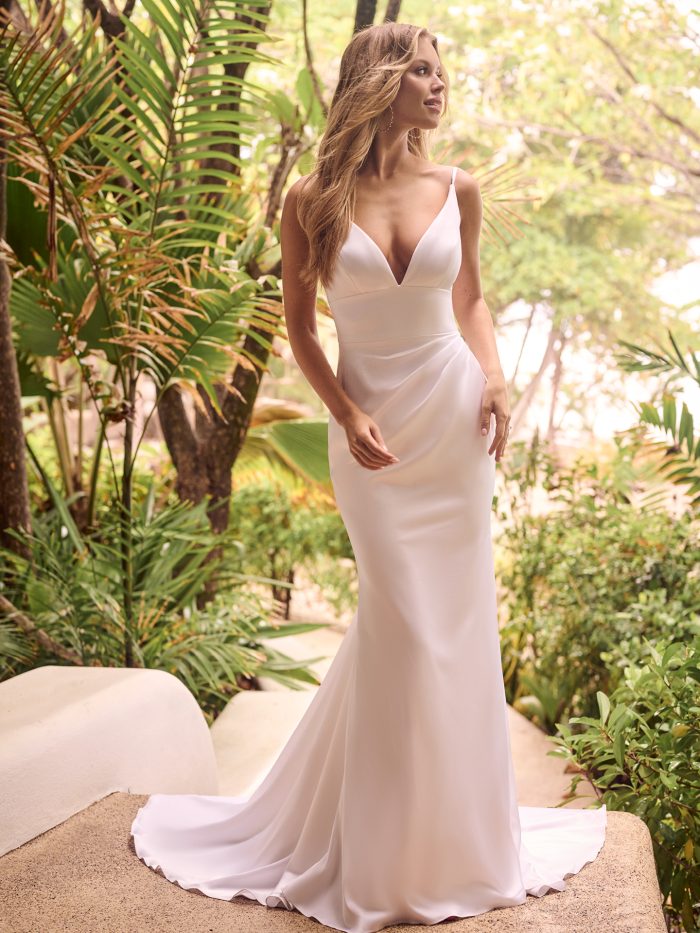 Cushion Engagement Rings
This cut is preppy and chic, and is often a top choice for classic brides with a princess streak. We picture a cushion-cut stone with a dazzling ballgown like Bannock by Sottero and Midgley.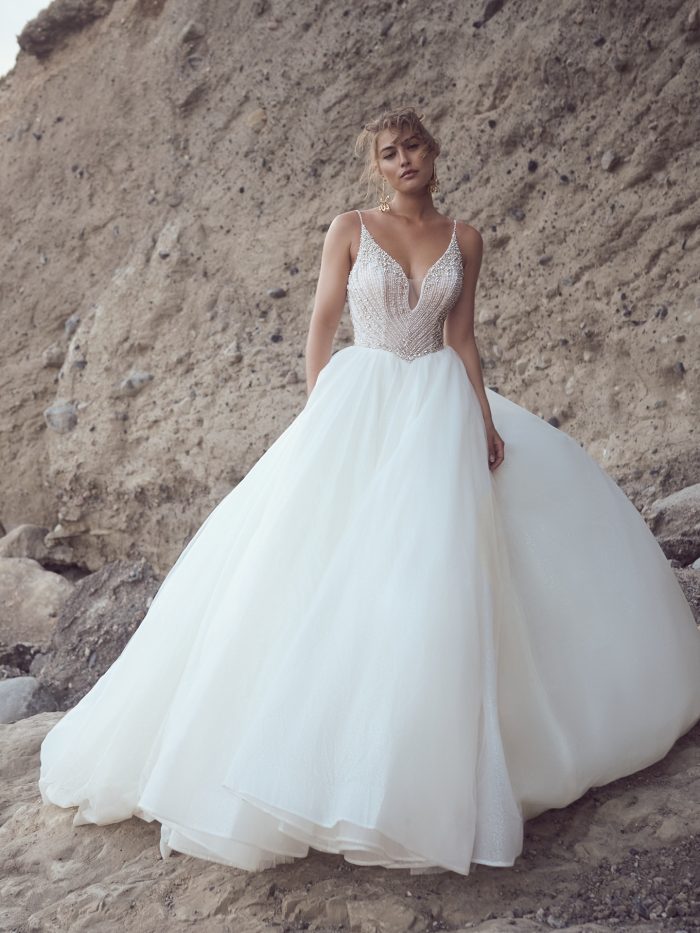 Pear-Shaped Engagement Rings
If you're "that girl" with a flair for unique cuts and details that turn heads, you might fall in love with a pear-shaped stone. This style would look exceptional with a glamorous and ultra-girly wedding gown like Twyla by Rebecca Ingram or Mohave by Sottero and Midgley.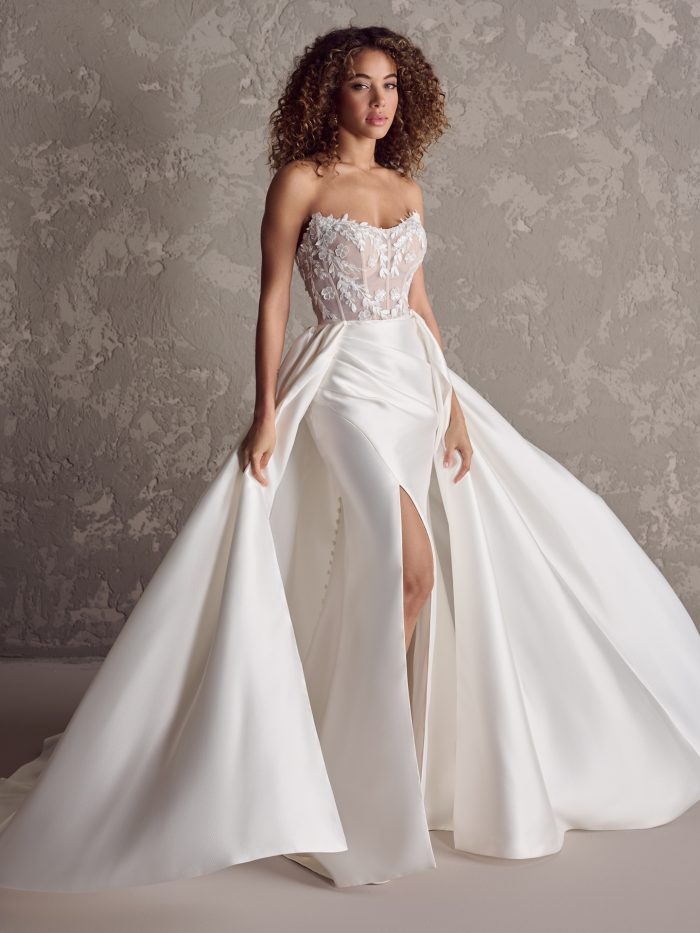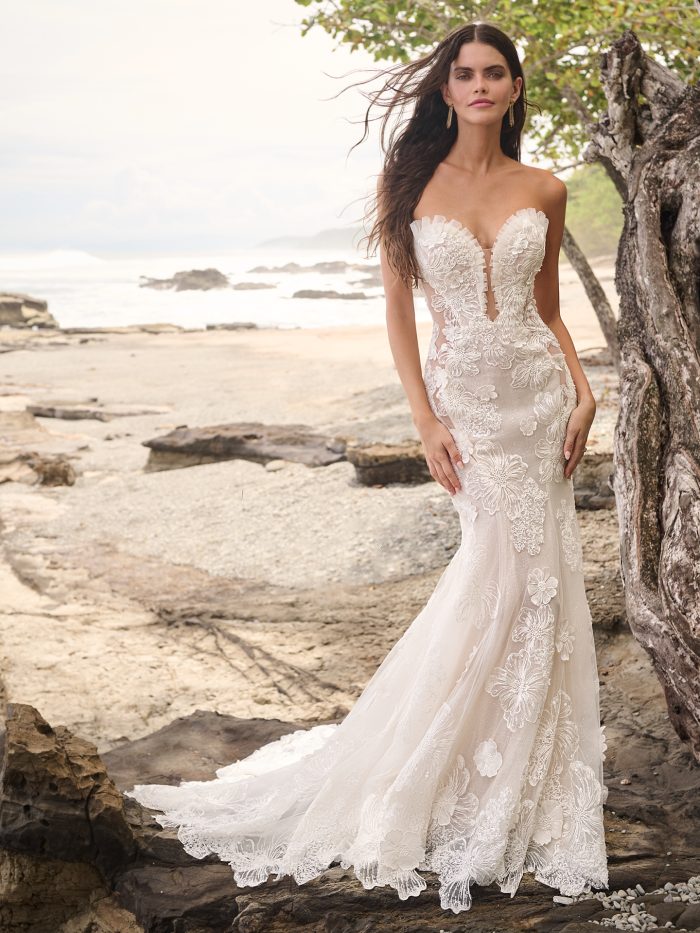 Marquise Cut Engagement Rings
These cuts create a bold and edgy vibe, which calls for an over-the-top wedding dress with unexpected flourishes. Cue Iravati by Maggie Sottero, a couture silhouette that's dripping in shimmer and texture.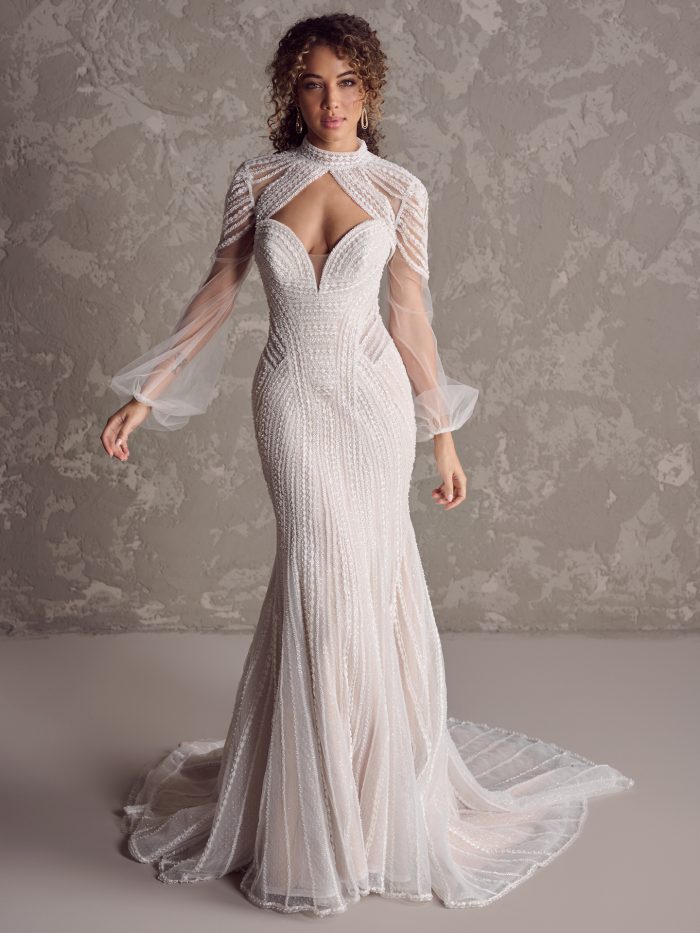 Emerald Engagement Rings
If you're channeling "Old Money" elegance, look to a sophisticated and structural cut like emerald. It's classic for a reason; it shows you love the finer things and truly know how to style an ensemble. The wedding gowns we'd choose are Gabrielle by Maggie Sottero and Summer by Maggie Sottero — unique and confident, yet perfectly timeless.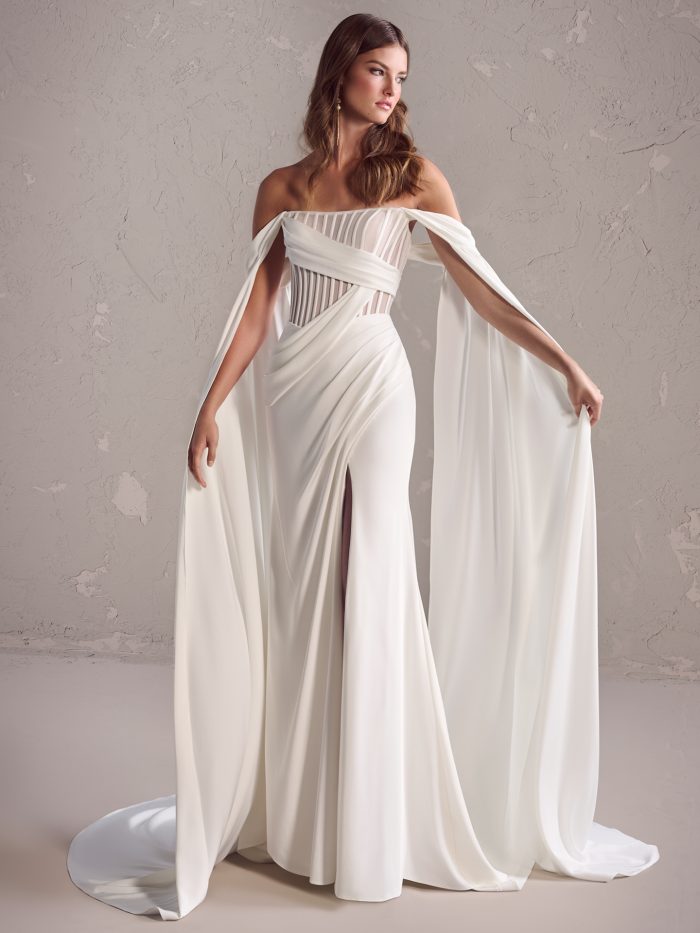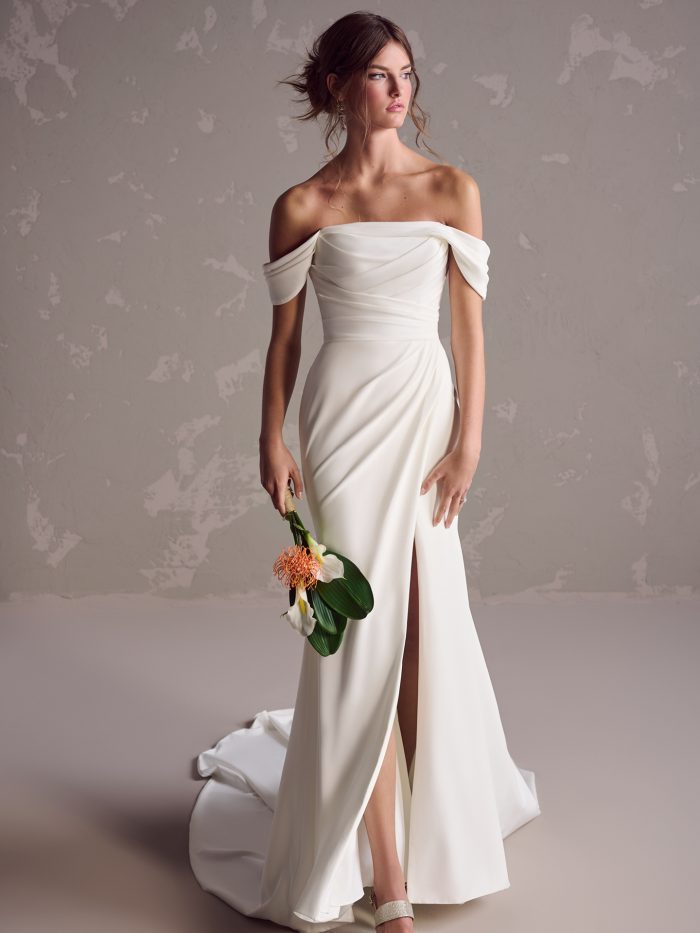 Unique or Alternative Engagement Rings
If you're looking for a truly creative and one-of-a-kind ring, you can find gorgeous selections at vintage stores, antique malls, and online marketplaces. (Think nontraditional materials, asymmetrical cuts, and hand-forged details you won't find at a traditional retailer.) Pair these precious finds with Nerida by Sottero and Midgley… a statement gown for your statement jewelry!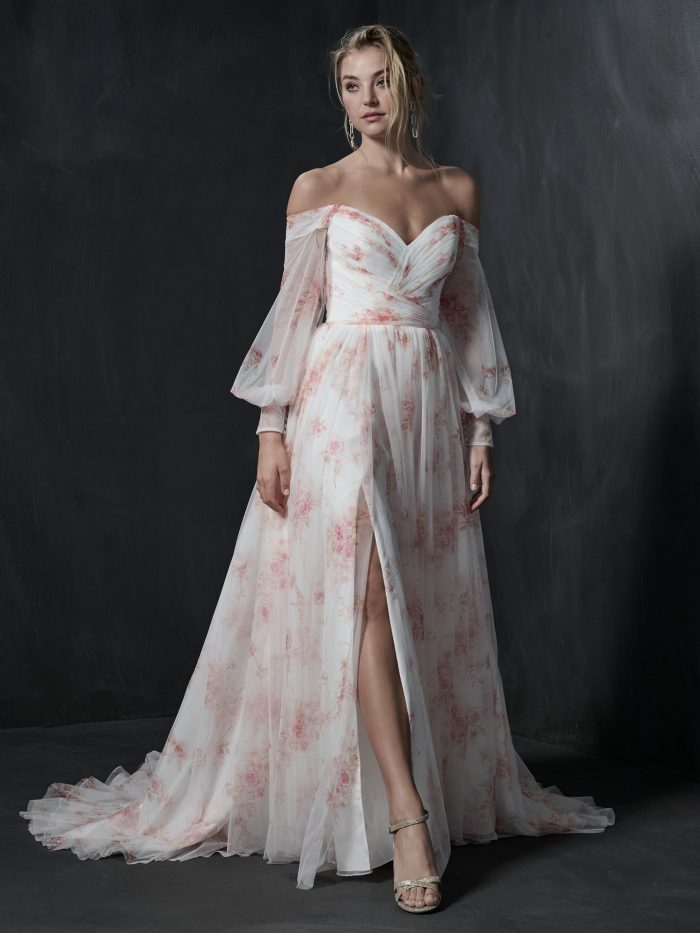 There you have it — everything you need to know about shopping for stones, cuts, settings, and details for engagement rings! Once you've said "Yes!" and you're ready to shop wedding dresses (and continue with your wedding ring journey), schedule an appointment with one of our Authorized Retailers below:
Congratulations and best wishes on your engagement!
More Blogs Like This
12 Tips for Before and After Your Engagement
Your How-To Guide On Wedding Photography
10 Minimony & Courthouse Wedding Dresses for Easy-Going Brides